I recently received a triple filter Aerclear™ air purifier from Clarifion and have been loving how clean and fresh it's made our home.
It's a convenient and portable air purifier that can be used in any room around your house. I have an air filter on each level of our home and think everyone should own one (or more) – below are three reasons why.

Keep scrolling for a 20% off code you can use to purchase your own air purifier.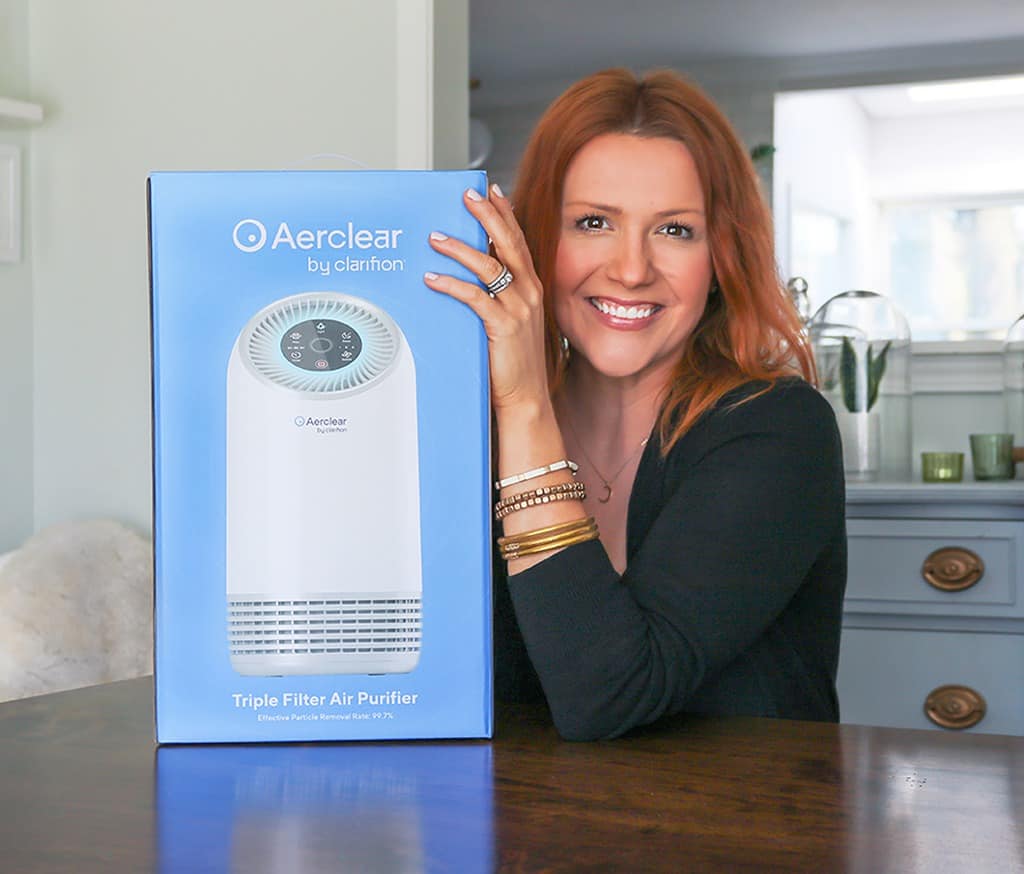 1. The Aerclear™ air purifier is a negative ion generator that uses negative ions to attract and eliminate airborne pollutants, bacteria, and viruses from the air.
This is especially important right now as we all try to safe from airborne viruses. The air filter comes with 3 filters (including one HEPA filter) for maximum cleansing power.
Did you know that true HEPA filtration captures up to 99.7% airborne particles? I had no idea. My husband recently had a bad virus and my daughter and I avoided it with the use of our air purifiers. They really do work well!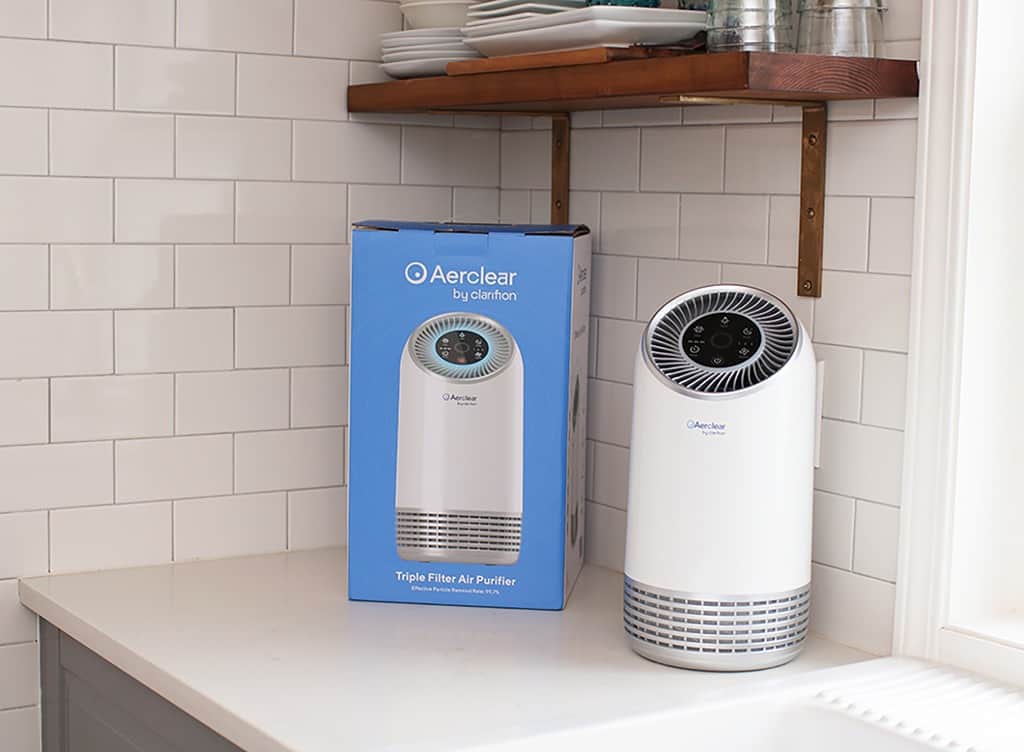 2. This triple filter air filter also removes dust, pet dander, allergens, and all odors from the air.
This is a very important detail for us since we have a puppy and cat in the house. I've noticed such a huge improvement as it has truly eliminated all the dust and the pet smells. It's amazing how well it works!
I have one air filter on the main level in the kitchen and it works double duty on the pet and kitchen odors. If you have a smoker in the family it also filters smoke from the air.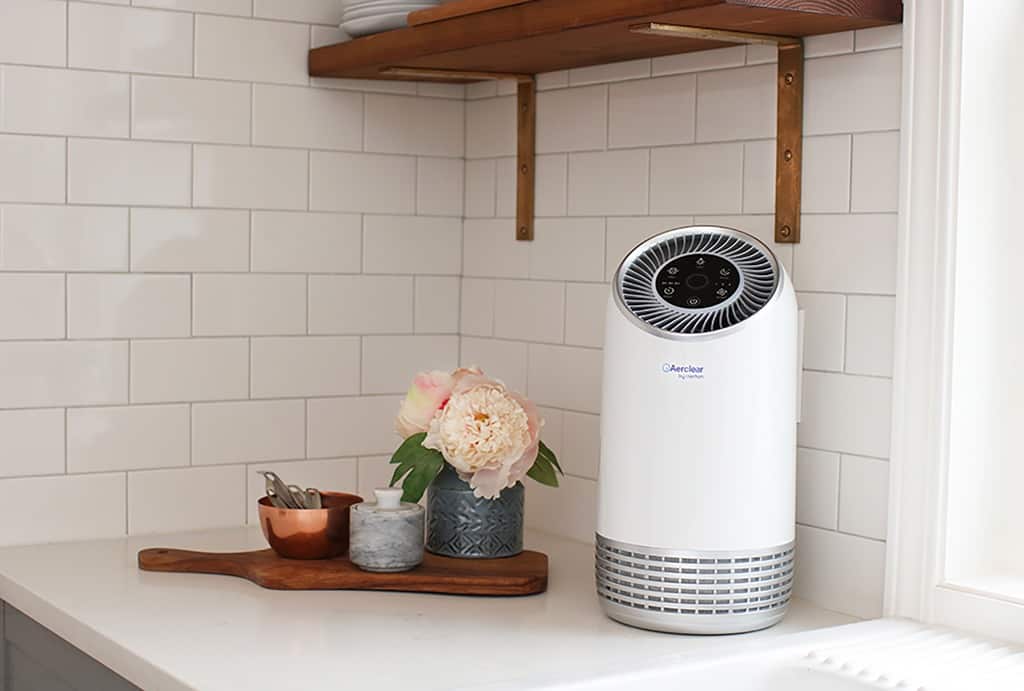 3. The Aerclear™ is affordable, simple in design and attractive – it works well in bedrooms, kitchens, offices and more. Just place it wherever you want to purify the air and will attract all the air particles around it.
It looks great in our kitchen and doesn't stand out like many other electronic devices do. I love how easy it is to operate the device and that there are different operating levels you can choose from.
I keep our kitchen purifier on all day at setting 1 or 2 and you can barely hear it, and then I turn it off during the nighttime. You can choose to have yours running more or less often – totally a personal preference.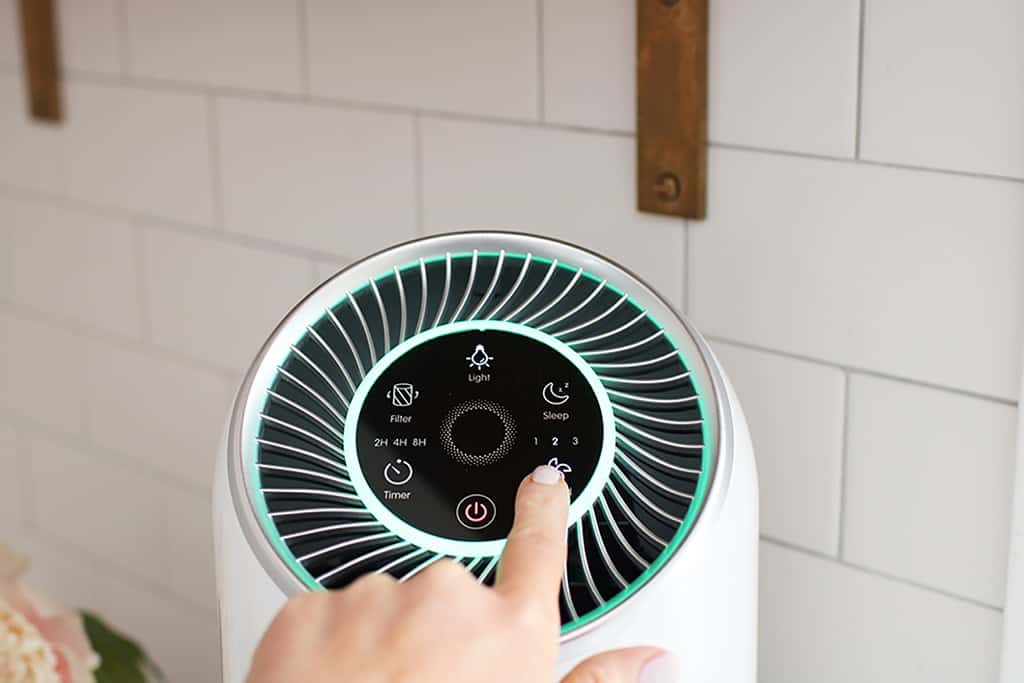 It comes with a night light with 7 different color options. I usually keep it either on this pretty turquoise color or turn the lights off.
When we go to bed at night, I run our second air purifier on our nightstand and turn it to setting 3 with the lights off. The light options do provide a nice night light if you prefer that.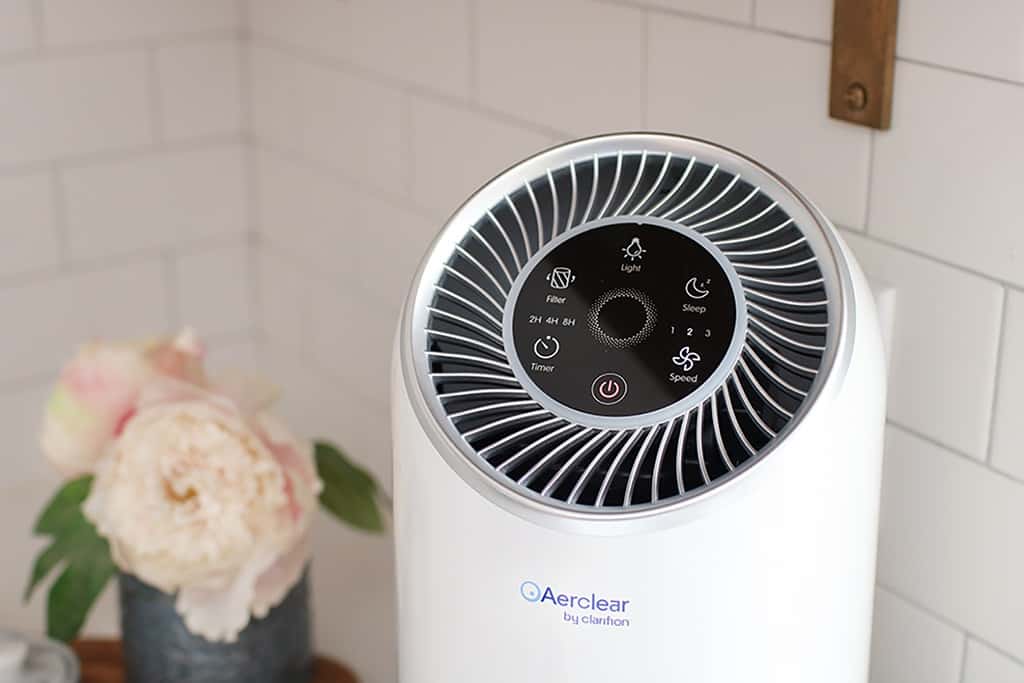 I highly recommend this air purifier – it's made such a difference in our home, and I think you'll love it too.
They also sell a small, extremely portable air purifier called the Clarifion Plug In Air Ionizer Air Filter, which would also work well!
Use this special discount code link for 20% off your purchase!
xoxo
Audrey

Disclaimer: This is post is sponsored, but as always I only share my 100% honest opinions and reviews. I love and highly recommend this product!