I made some DIY photo blocks using items I had lying around my house. It was so easy my 4-year-old even loved helping.
These blocks make a perfect handmade gift for birthdays, mother's or father's day, or even decor for your home or office. Wanna learn how to make your own? Let's go!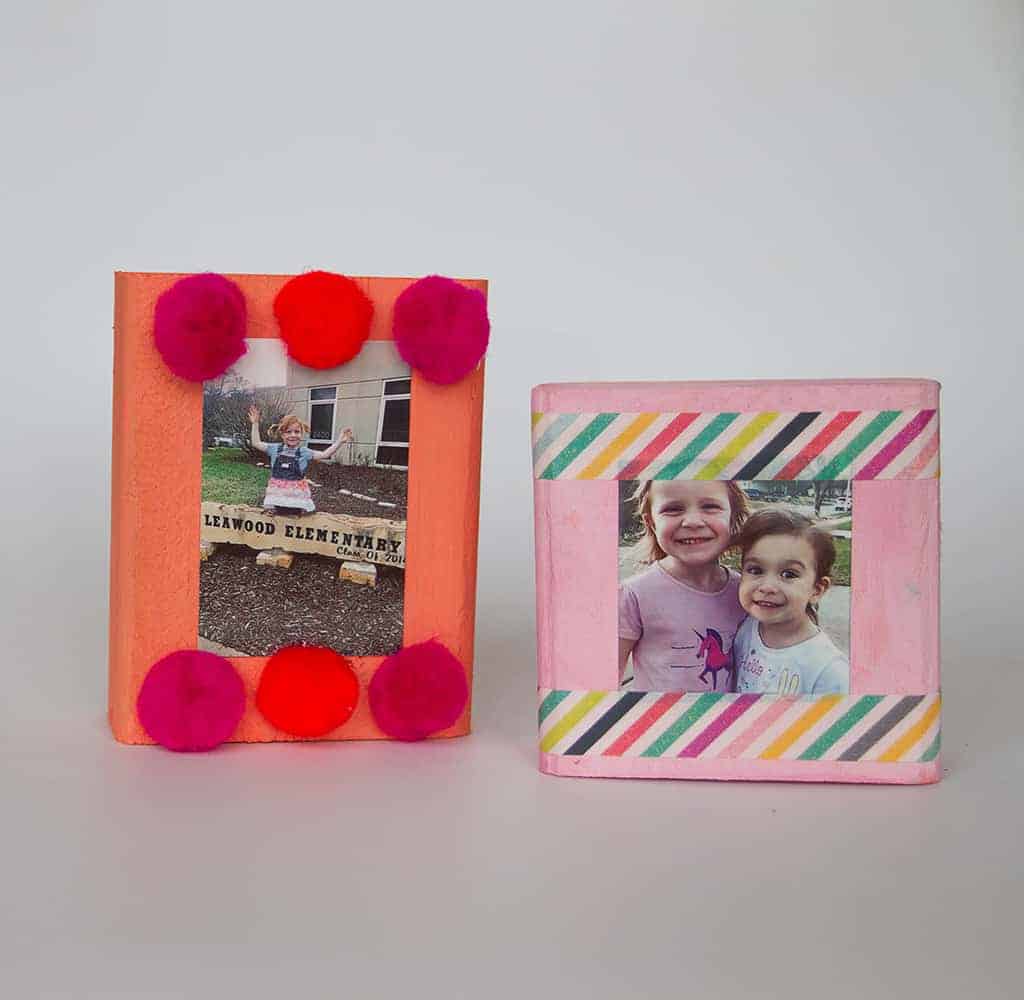 ---
Gather your supplies: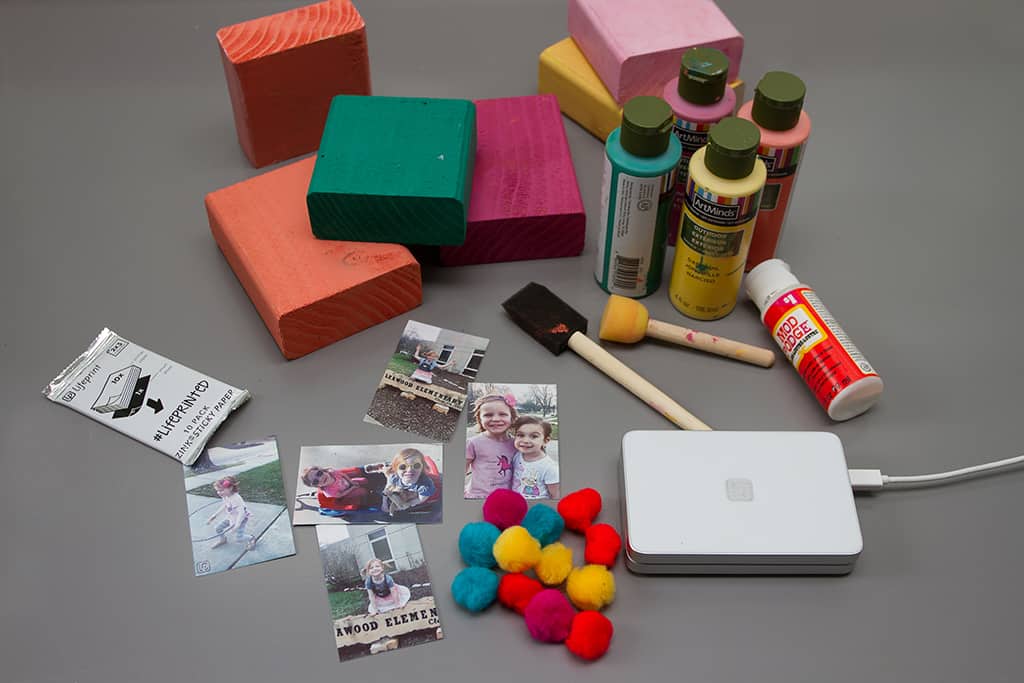 Lifeprint sticky back photo paper
(or you can use some photos you have lying around and glue to adhere)
2×4 wood board
Saw to cut your wood
Acrylic paints and brushes
Washi tape (optional)
Embellishments and glue gun (optional)
Install the Lifeprint app on your phone and turn on your phone's bluetooth. You can edit and print photos easily and quickly directly from the app. It's amazing and makes this project so easy—especially since the photo paper has a sticky back. The printer is great for getting photos out of your phone and on display.
Once you have all of your photos printed set them aside.
---
Cut down a 2×4 board into smaller rectangular or square pieces and paint them using your acrylic paints. You might need two coats for even coverage.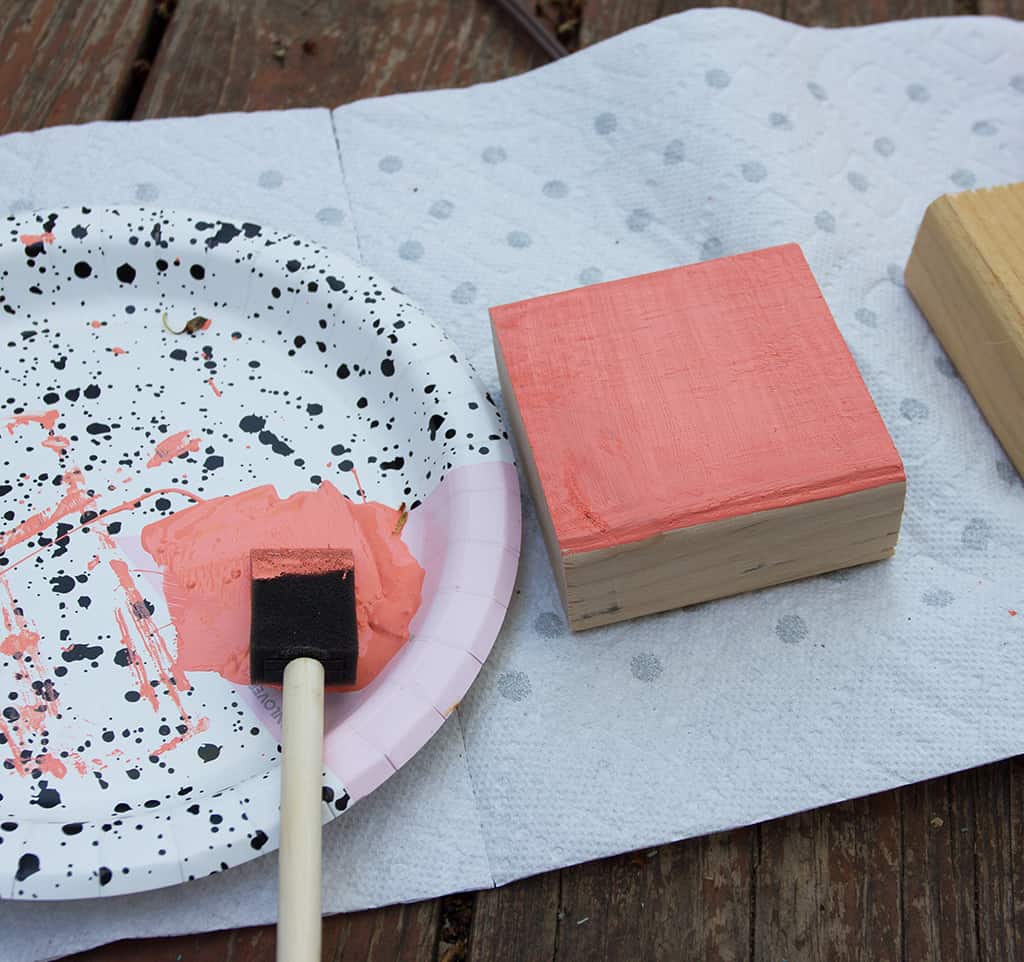 As I mentioned, this is a great project to get your kiddos involved in. Vivienne loved painting the blocks with me, and did a great job!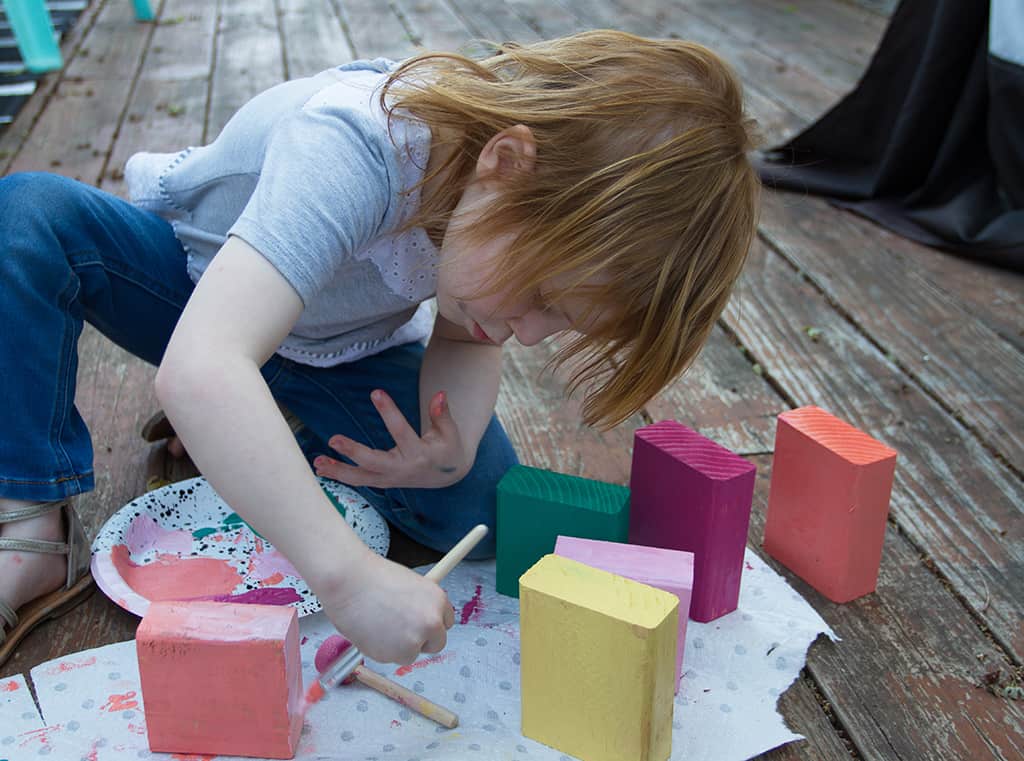 Once your paint is dry, it's time to assemble your blocks in any way you like.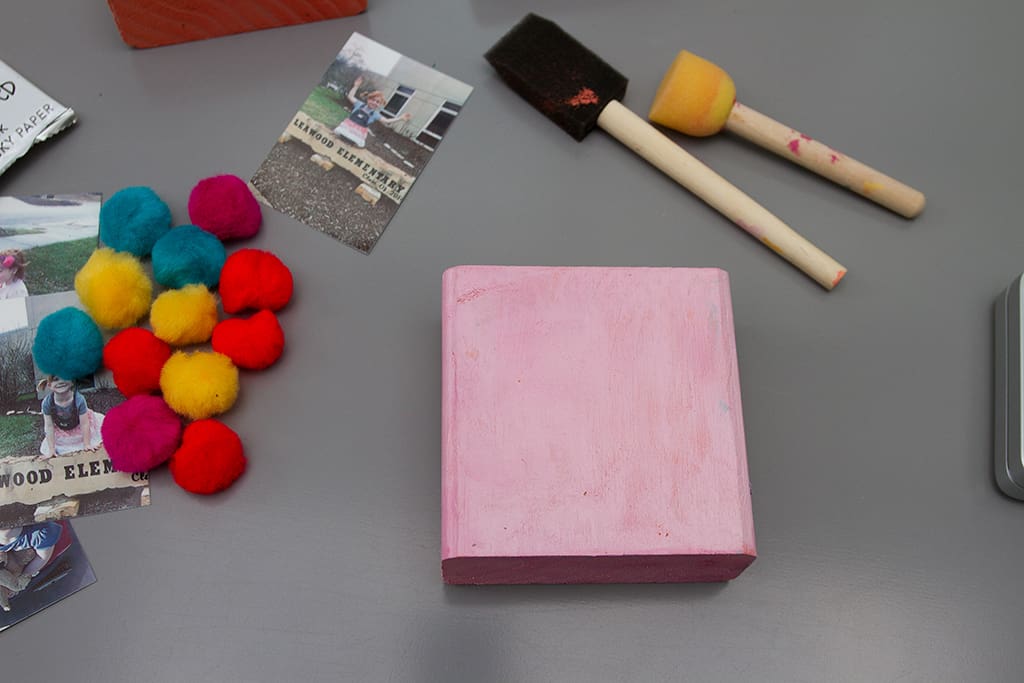 You can peel the 2×3 sticky back photos and stick them directly to the board, or you can cut them down to square or any other shape you prefer.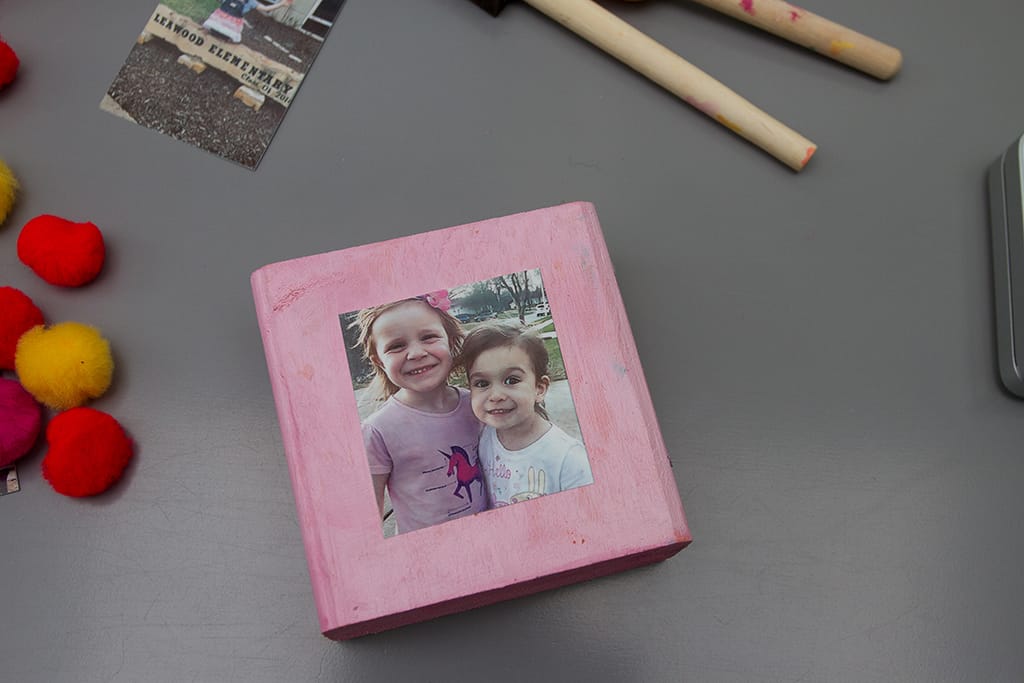 This is simple and cute, but I later decided to add some washi tape to bring in some more color and a fun detail. I created some other blocks by hot gluing some pom poms on for a unique pop of color. The options are endless—Get creative with it!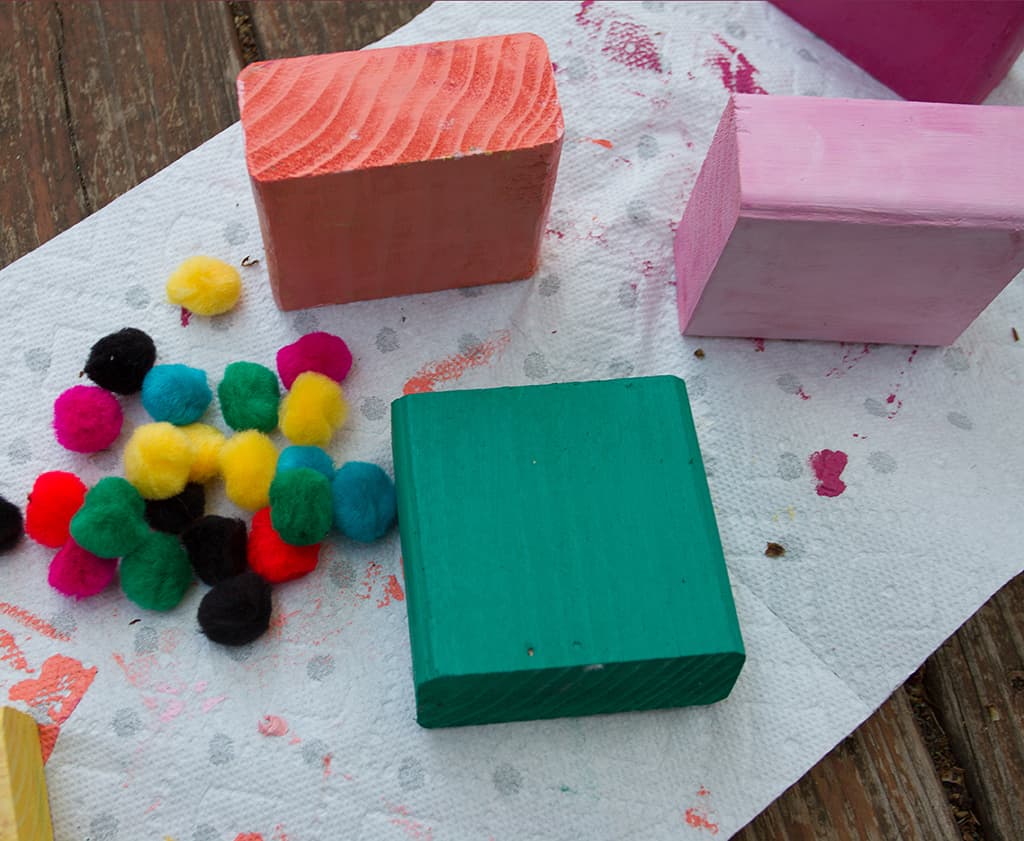 That's it! Seriously the easiest DIY project and not to mention I used items I already had on hand to make these DIY photo blocks. Win win!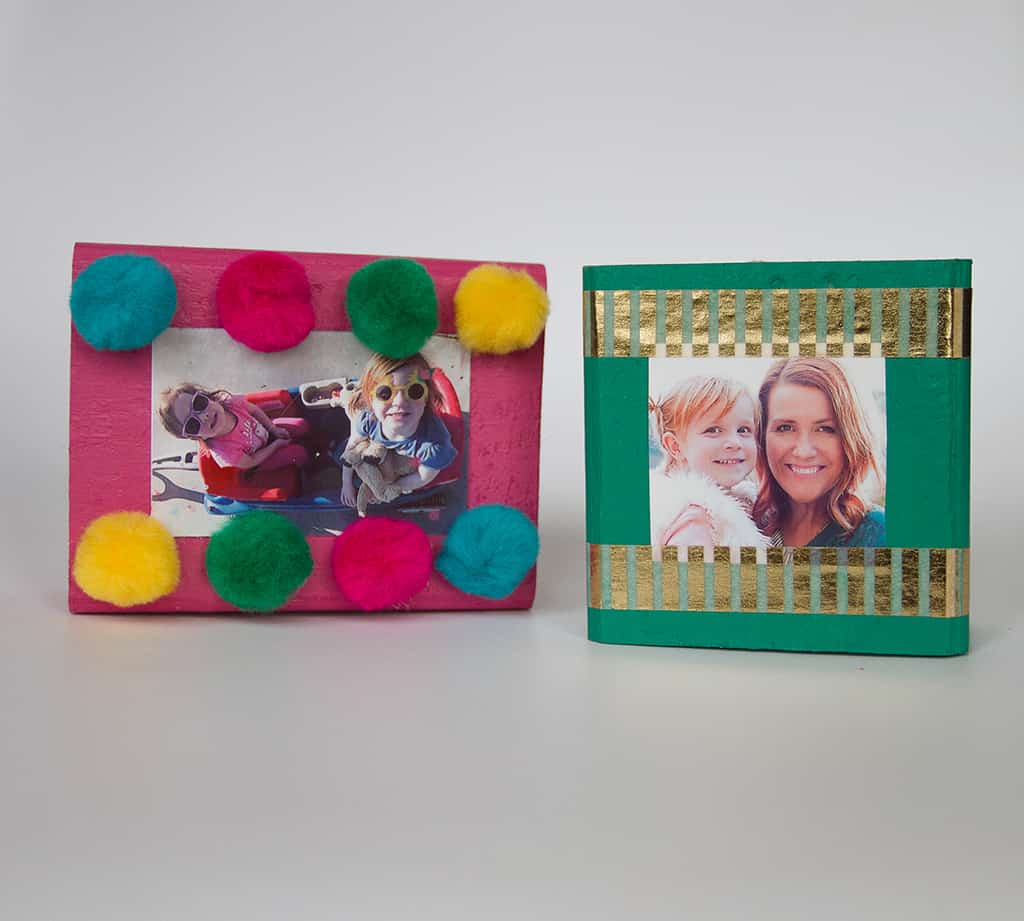 These DIY photo blocks would also make super cute and unique birthday party decor. I think I might make some more for Vivi's upcoming birthday party.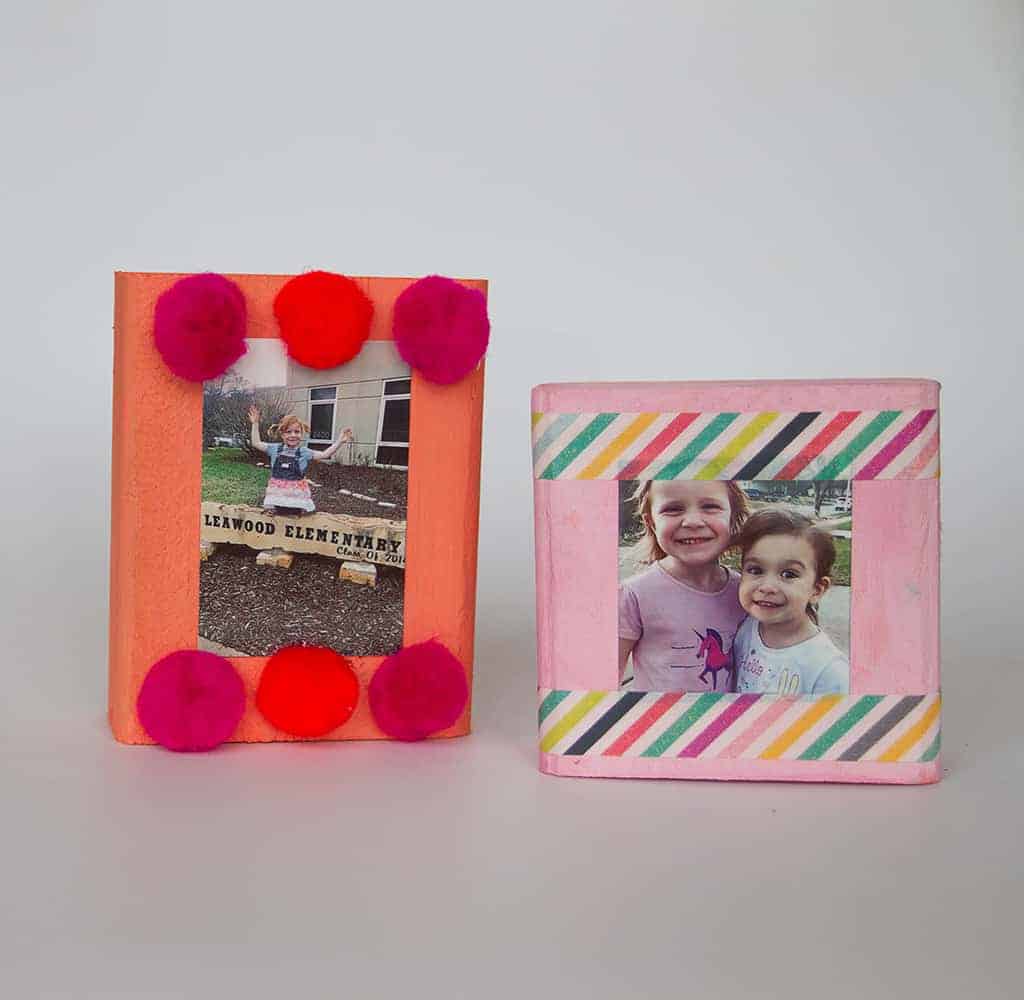 What do you think? Easy and cute, huh? You have to try it!
If you try this project I'd love to see how it turns out! Go ahead and tag me in your Insta, Twitter, or Facebook photos. And I'm always so grateful when you Pin my work as well.
PS. Vivi and I will be doing this tutorial live on TV this Friday. I'll share the link.
xoxo
Audrey
Pin it!