Last weekend I got eager and decided to decorate our front porch and window boxes for Halloween. I had a blast decorating and think I even love it more than our 5 year old, ha. I'll take you on a quick outdoor Halloween home tour.
Here's the view from the sidewalk at night.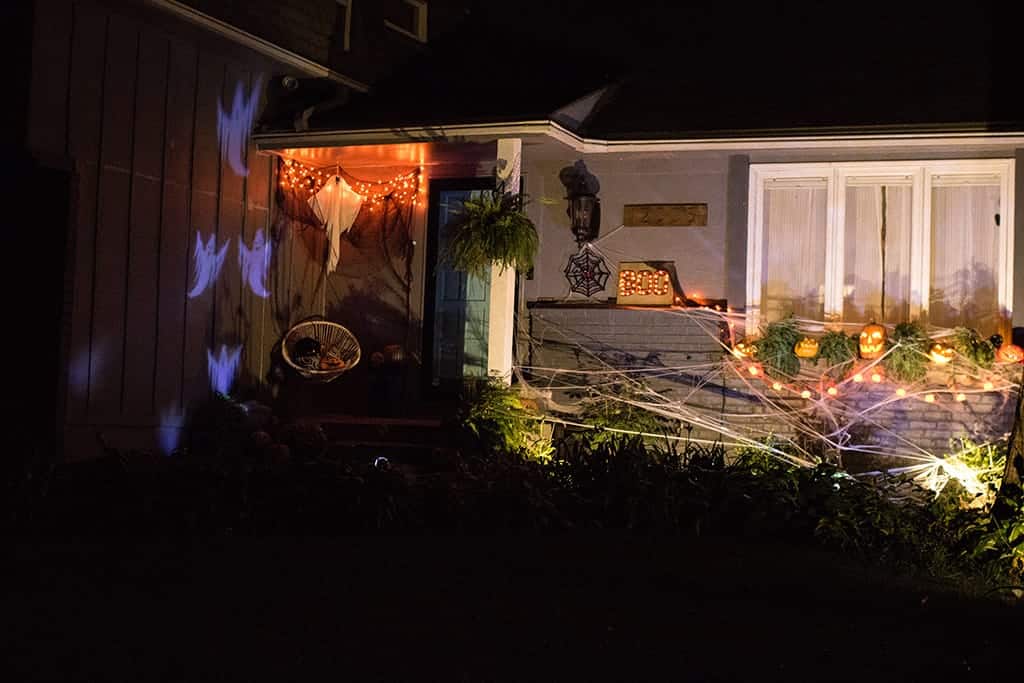 And a closer look at the porch corner where I hung a ghost, some bats, cloths, black cobwebs, and orange lights.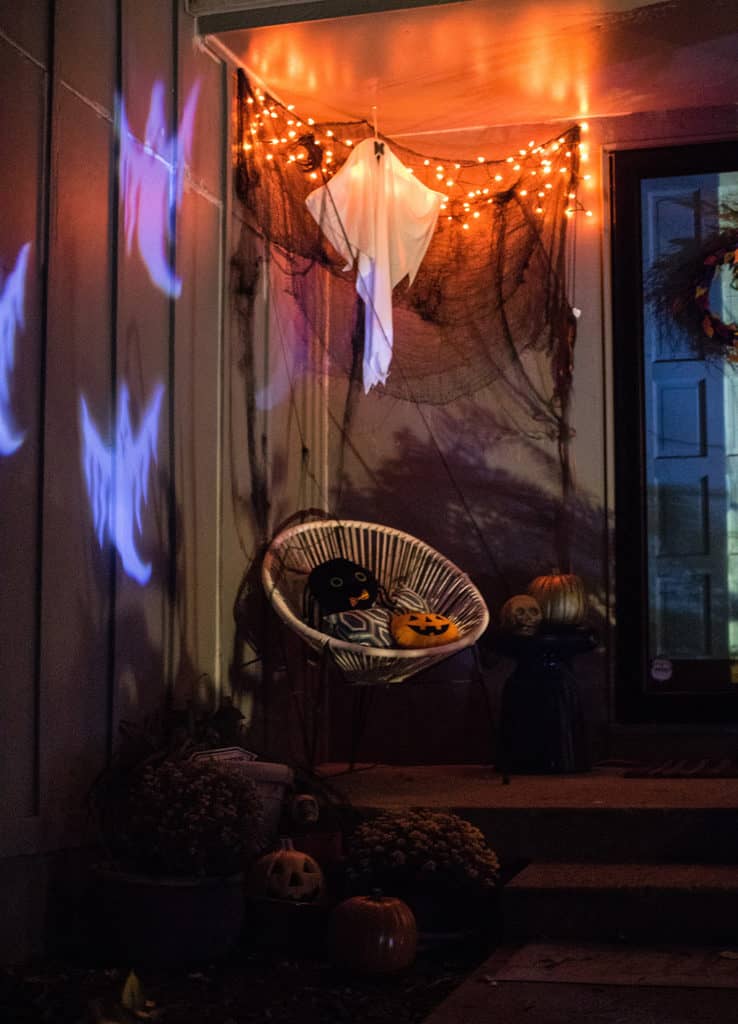 I got the moving ghost uplight from Michaels, and love it so much! I kind of want to go back and get one more, and I might have to now that they're on sale. 🙂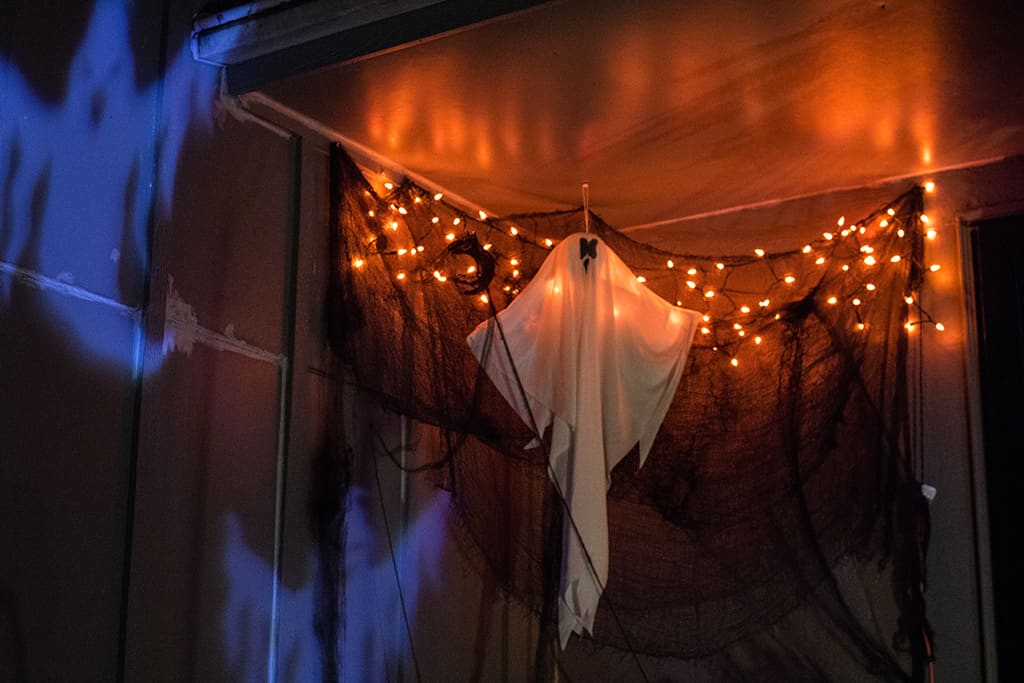 Here's a closer look at my DIY window box. I filled it with 5 lit pumpkins, 3 skeleton heads and some lighting. I got the pumpkins over the years mostly from Target and Michaels.
I made the DIY BOO marquee lights about 5 years ago, and it is sorta falling apart, but hope it lasts another season or two. You can get the tutorial for that here.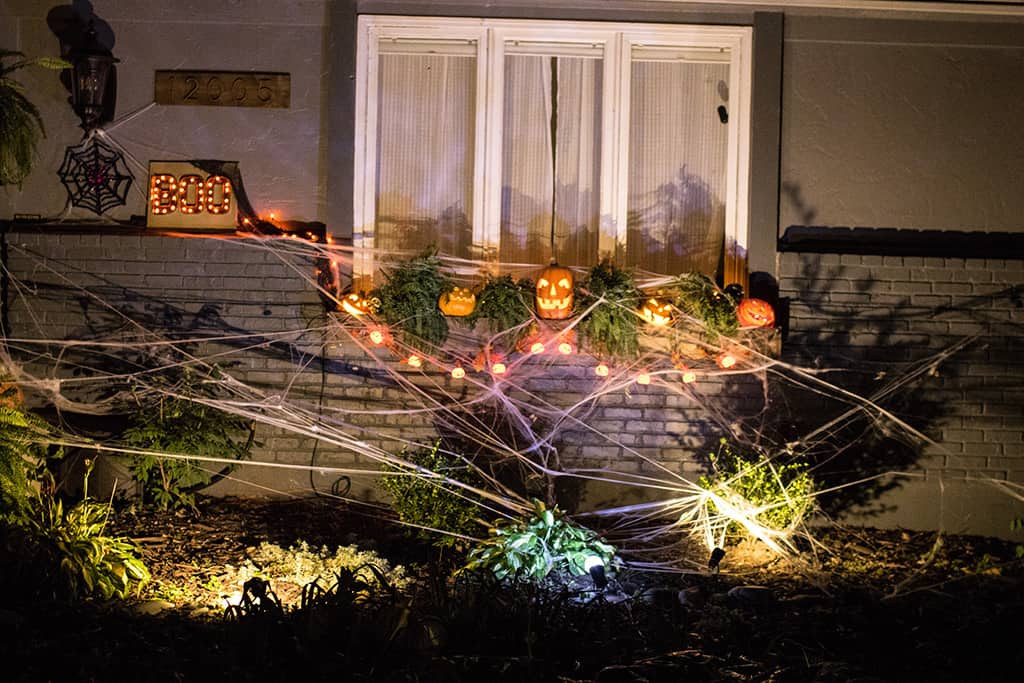 I went a little crazy with the spiderweb, but I just couldn't stop, haha! I stretched the web from the porch all the way across and connected the webbing to anything I could find. I love the way it looks when it's lit. I'm a sucker for uplighting and shadows.
Along with the uplights, I'm also using a moving cobweb light from Michaels.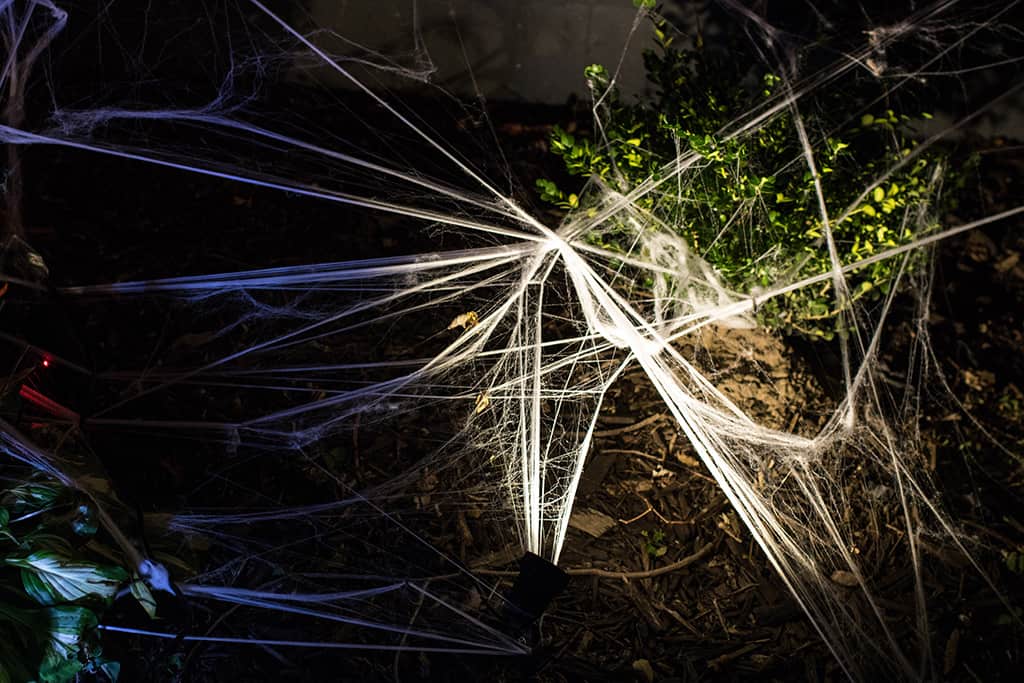 Zooming in again on the window box, you might notice a black camera in the window above. I'm testing out the HD Canary FlexSecurity camera from Verizon right now. A lot of people in surrounding neighborhoods have had some packages stolen and their cars broken into, so having this camera makes me feel better.
It runs off of our wifi and comes with a charging cable. You can install it outdoors, but I thought it would work best for us inside near the window.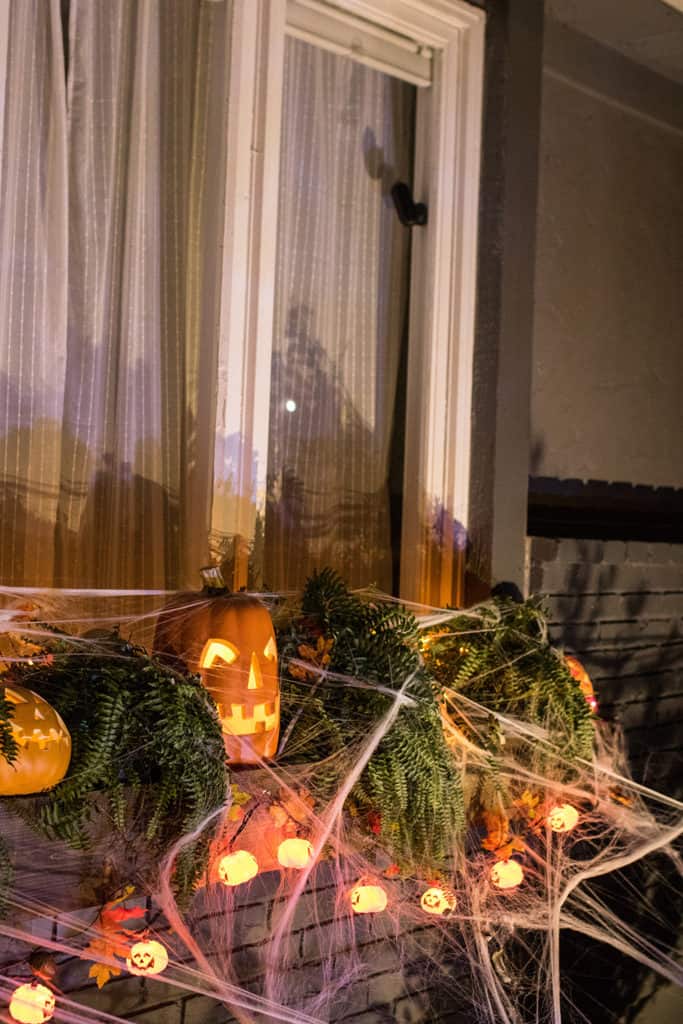 Here's a closer look at the camera from the inside, which I quickly and easily installed with a simple thumb tack. Anyone else have one of these cameras?
And I guess it's time for another window cleaning, huh?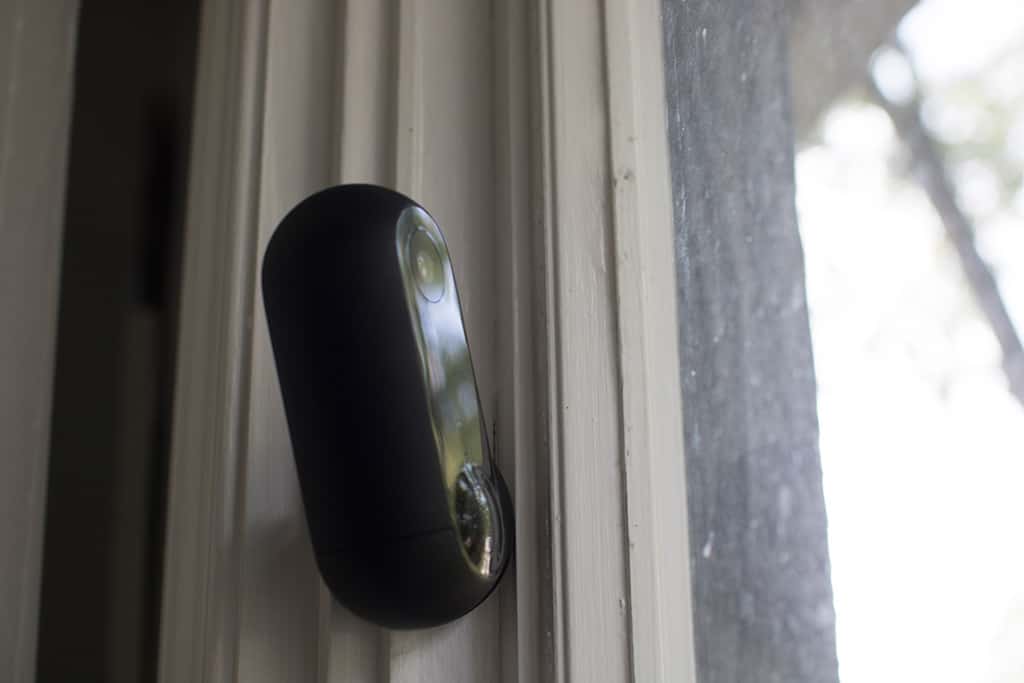 A few more detail shots will finish out the outdoor Halloween home tour …
I like the way the pumpkin and skeleton heads look like evil besties here, haha!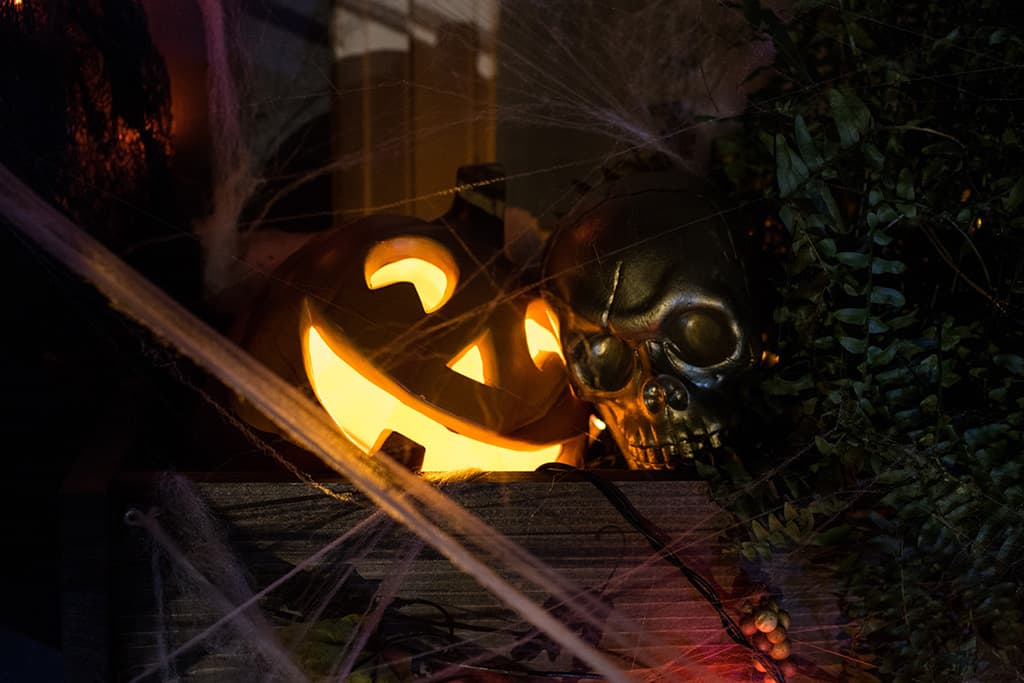 My poor Boston ferns are probably hating their life right now, but I hope they forgive me.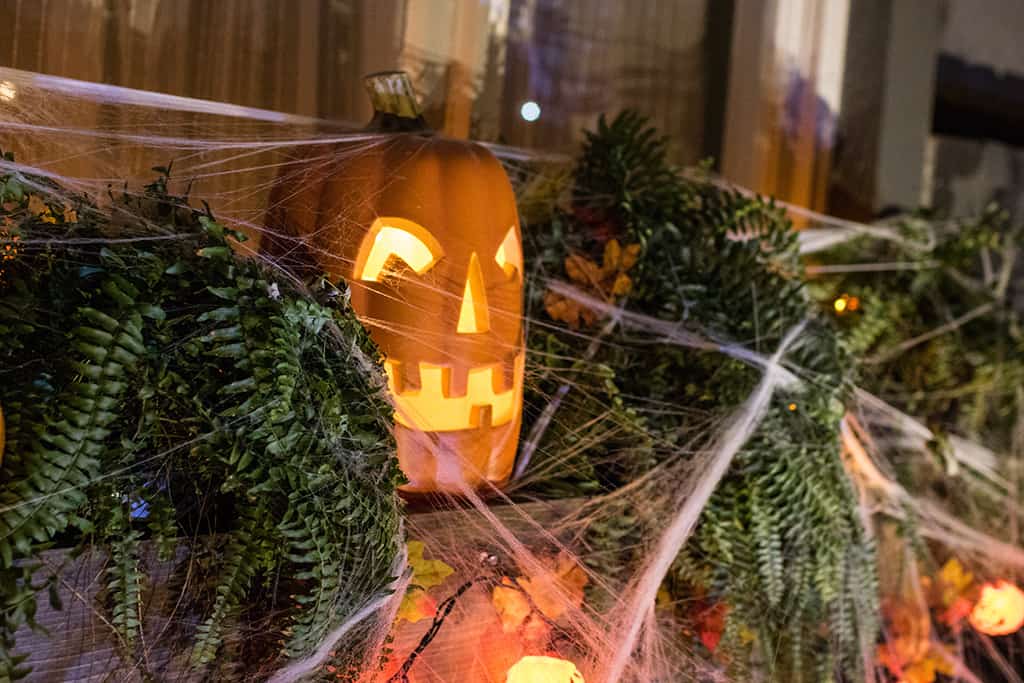 I absolutely love the way everything looks from the inside front windows. So spooky!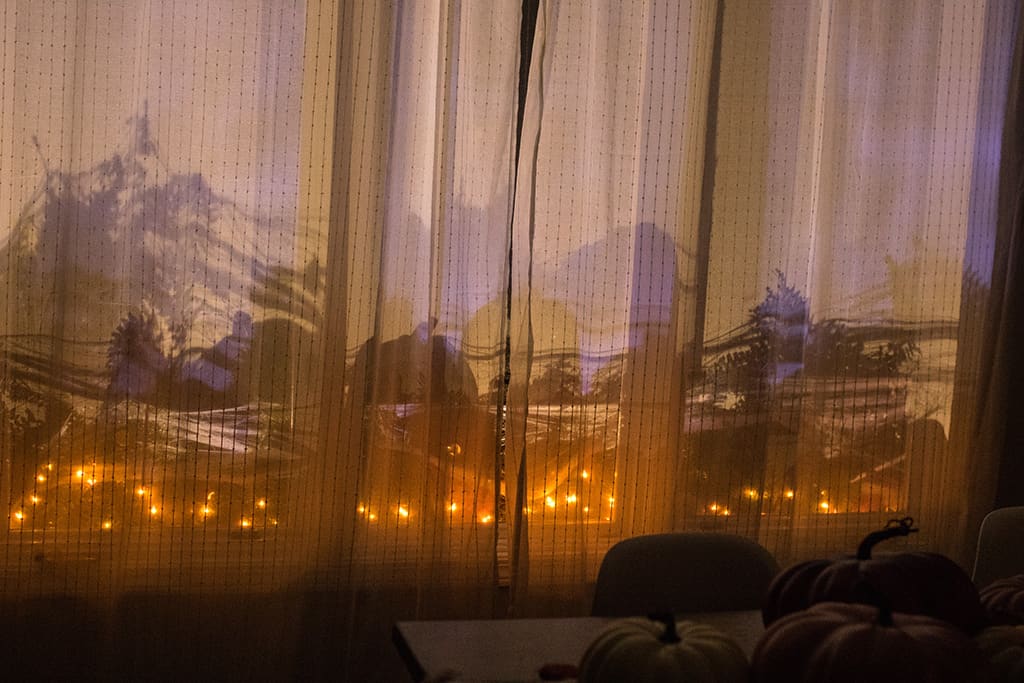 And here's a daytime look. Don't mind the caulking on the side of the house. Ted's getting ready to do a little painting.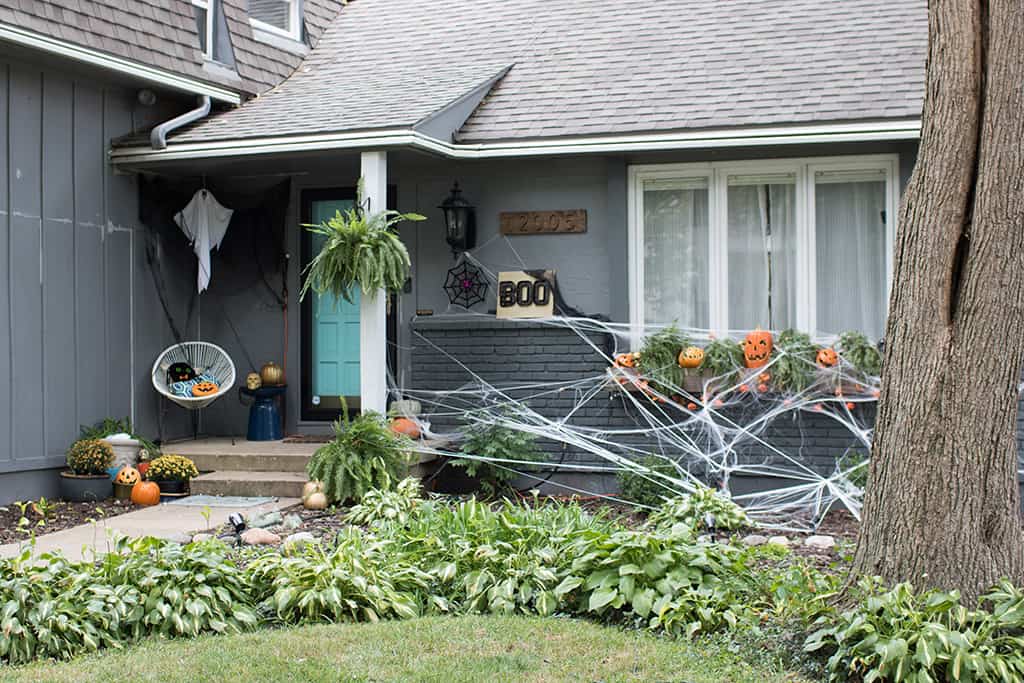 I also didn't do a very good job hiding extension cords–I just got a little tired and lazy.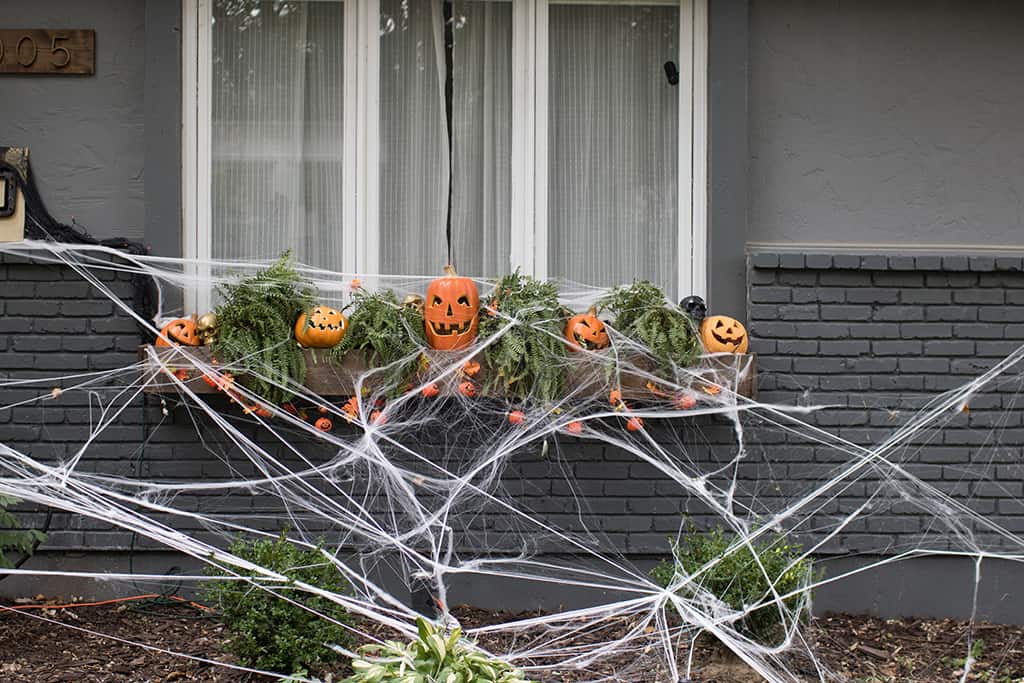 I love using crows from Dollar Tree to make anything a touch spookier.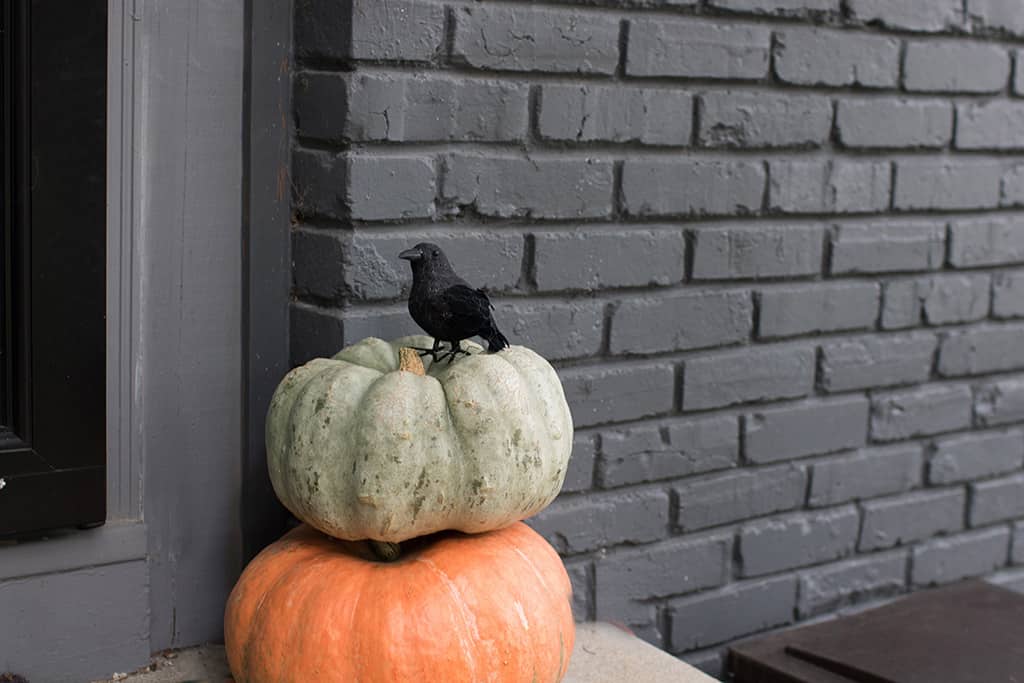 One more little corner to go. I sure hope my mums start to open up.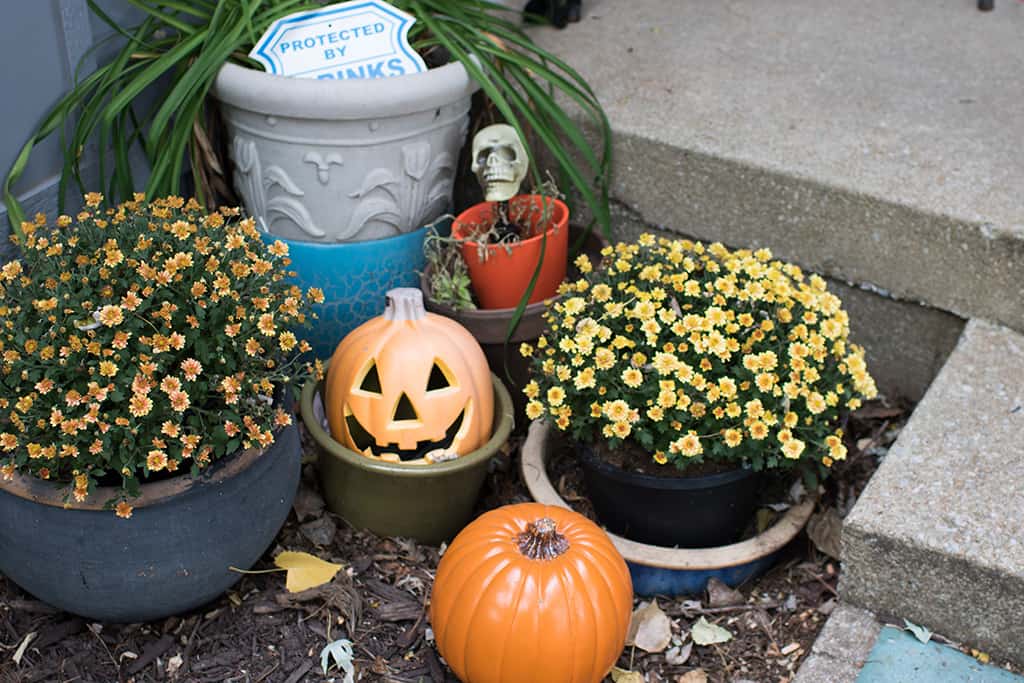 And if you wanna rock a dead plant, just stick a skeleton (also from the Dollar Tree) in the pot. Boom!
That does it for my quick outdoor Halloween home tour.
Do you decorate your porch for Halloween? I'd love to see photos, so be sure to tag me in your Insta, Twitter, or Facebook photos. And I'm always so grateful when you Pin my work as well.
xoxo
Audrey
Pin it!