Ready for my free September wallpapers?
Update: Looking for Sept. 2021 wallpapers? Head here.
September has really snuck up on me this year! How about you? It's my birthday month and the early days of fall—my favorites! I get so excited this time of year.
---
This month I designed FREE wallpaper calendars in 12 design options for both Sunday and Monday starts (in both desktop and smartphone sizes). I hope there's something in the bunch that you like.
Here's a peek at all design options…scroll all the way down for the download link!












What do you think of my free September wallpaper calendars?
See one you like?
I'm feeling the abstract painting ones and might use all four in rotation for my Mac background.
I get so excited when I see these them out there in the wild on your computer and phone screens, and greatly appreciate it when you tag me in your Insta, Twitter, or Facebook photos, and I'm always so very thankful when you Pin my work as well.
xoxo
Audrey
You might also like my FREE 2019 and FREE 2020 printable calendars! There are seriously more than 50 designs to choose from for each year.
---
Pin these free wallpapers for later!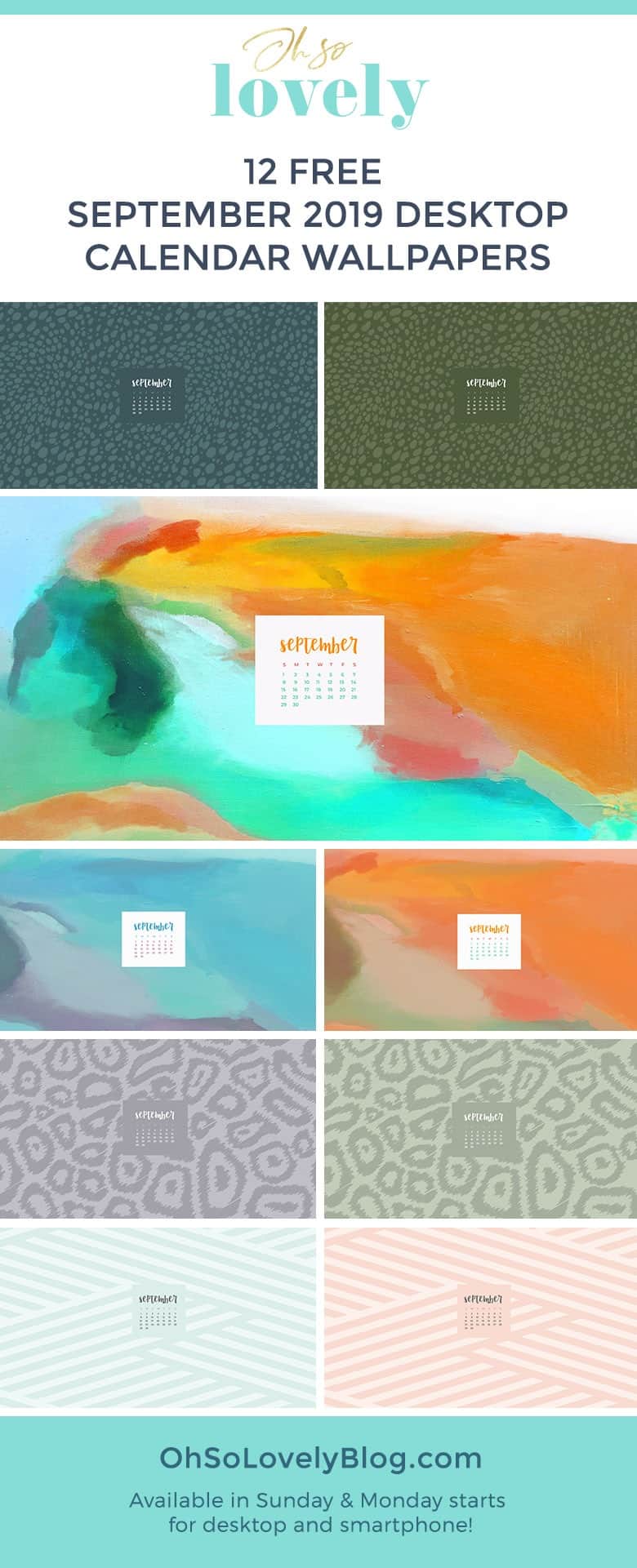 How to set up desktop background in Windows
The simplest way to set a picture as the desktop wallpaper is to open it so that you can see the image, and then right-click it to choose Set as desktop background. You also see this option when you right-click the picture file in Windows Explorer; you don't even have to open the picture to set it as the desktop background.
How to set up desktop background on a Mac
Choose Apple () menu > System Preferences, then click Desktop & Screen Saver. From the Desktop tab, select a folder of images on the left, then click an image on the right. Desktop & Screen Saver preferences window To add a folder of your own images, click the Add button below the list of folders. For more information about the settings in this window, click the question-mark icon in the corner of the window.