Looking for some easy outdoor Easter decor ideas for your porch or window boxes? I've got you covered!
When I took down my DIY Valentine's Day porch and window box decor our porch looked really sad and bare, so I decided it was time to start thinking about Easter decor ideas.
I headed to Michaels and then Amazon to pick up a few supplies:

Colorful Easter egg garland (3 strands)
A bunny bag (similar options here)
Mini dowel rods (similar)
Colorful plastic eggs
Felt egg decorating kit
Clothes pins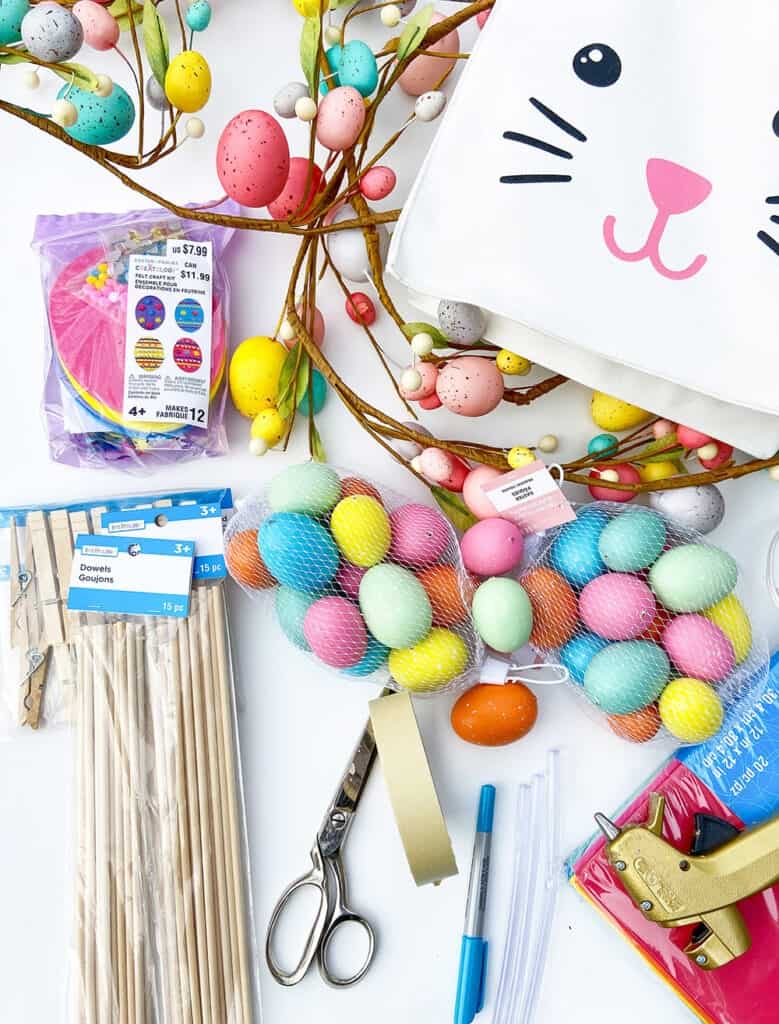 I sat outside on a nice day and got my Easter decor craft on!
Before we start, here is our very plain porch and window boxes after I removed the Valentine's Day decor. It needed some color and new life!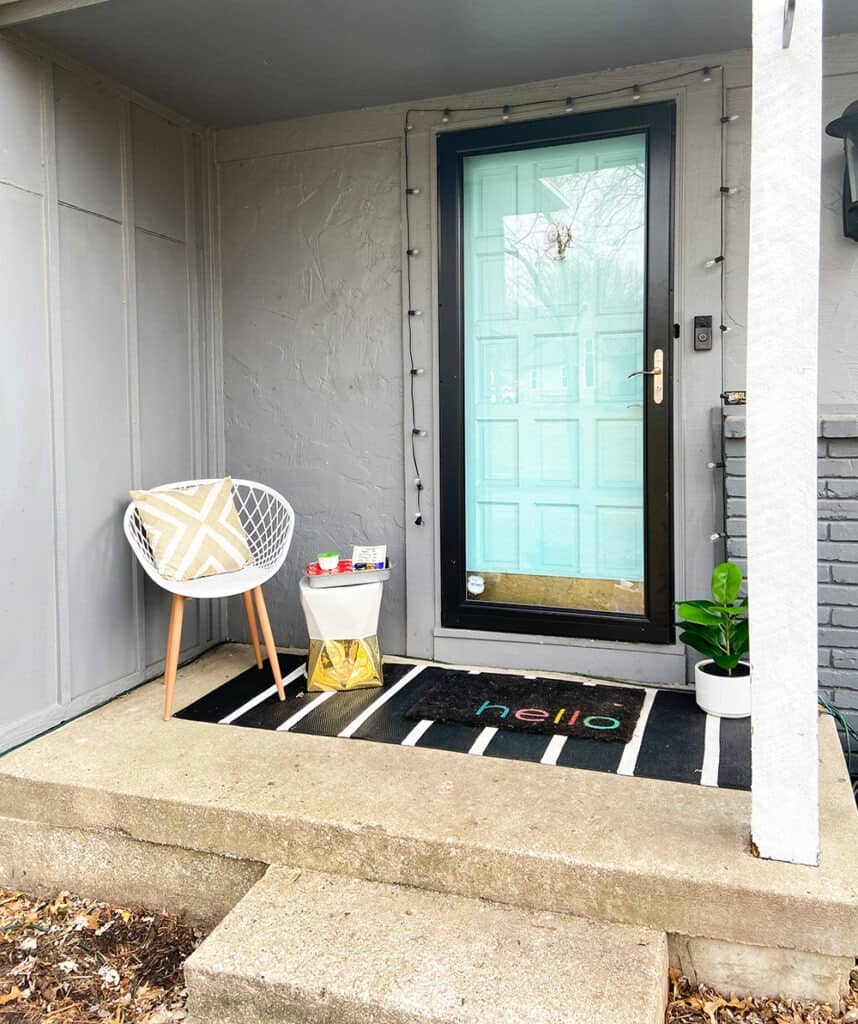 And our large window box all bare except for the 6 faux sweet grass/boxwood bushes. They come in a set of 6 and look pretty realistic I think.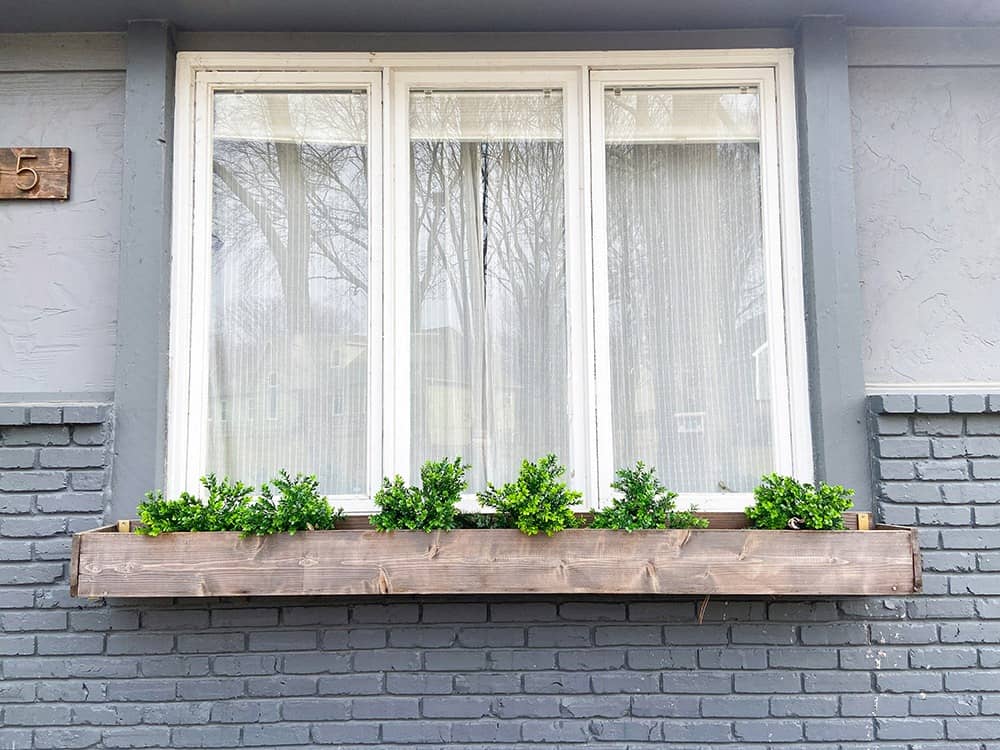 Here's a look at our smaller window boxes with the hearts and fair lights removed.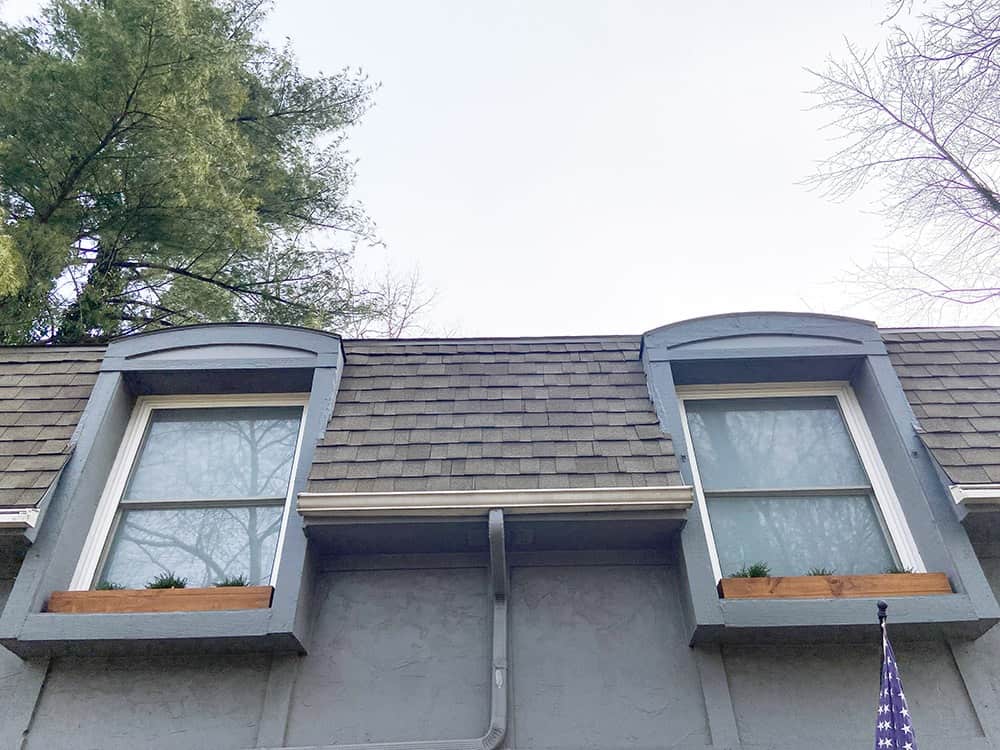 Need a reminder of what the porch, large window box, and smaller boxes looked like for Valentine's Day?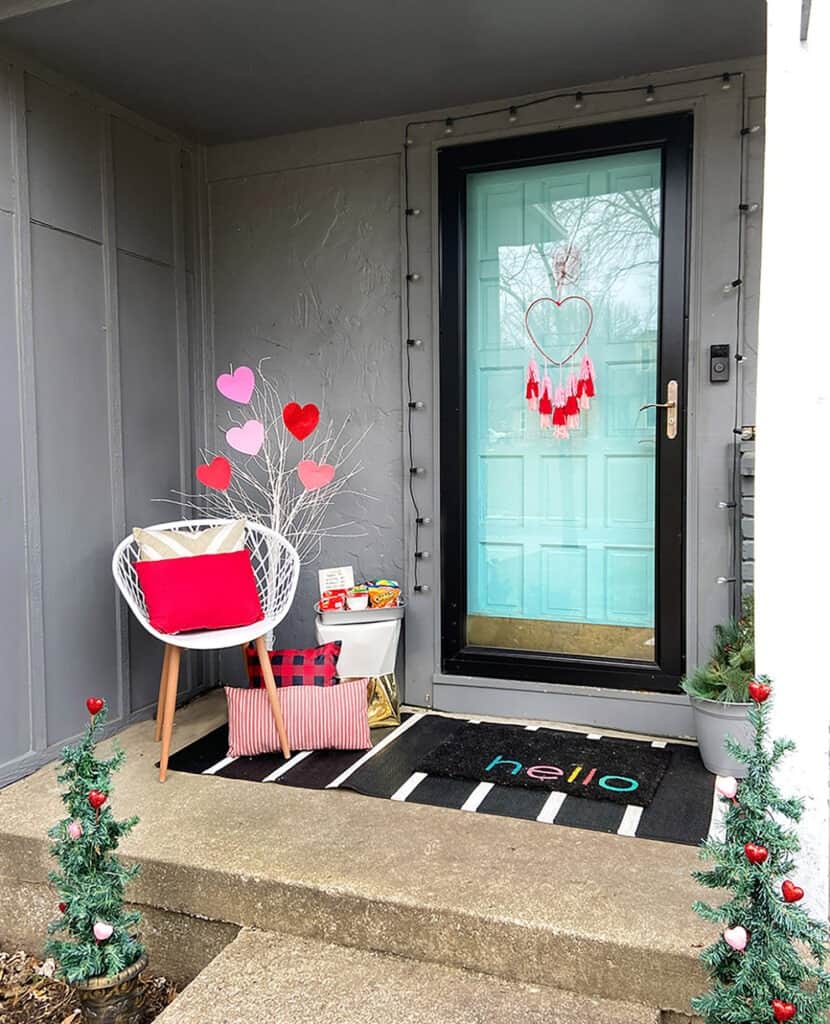 I loved the way they looked at night with the fairy lights, and was sad to finally remove the fairy lights that had been up since I put the Halloween decor up, ha!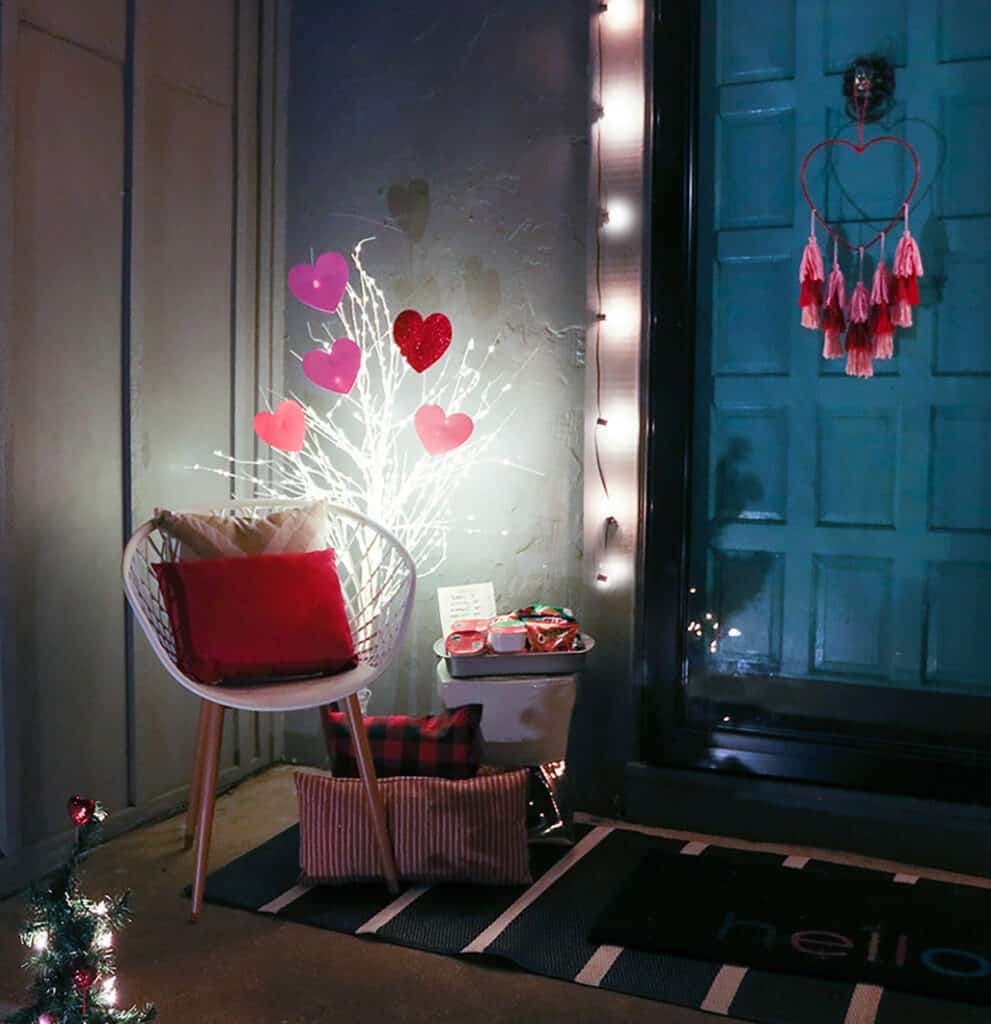 Enough about that – let's get the outdoor Easter decor projects going, shall we?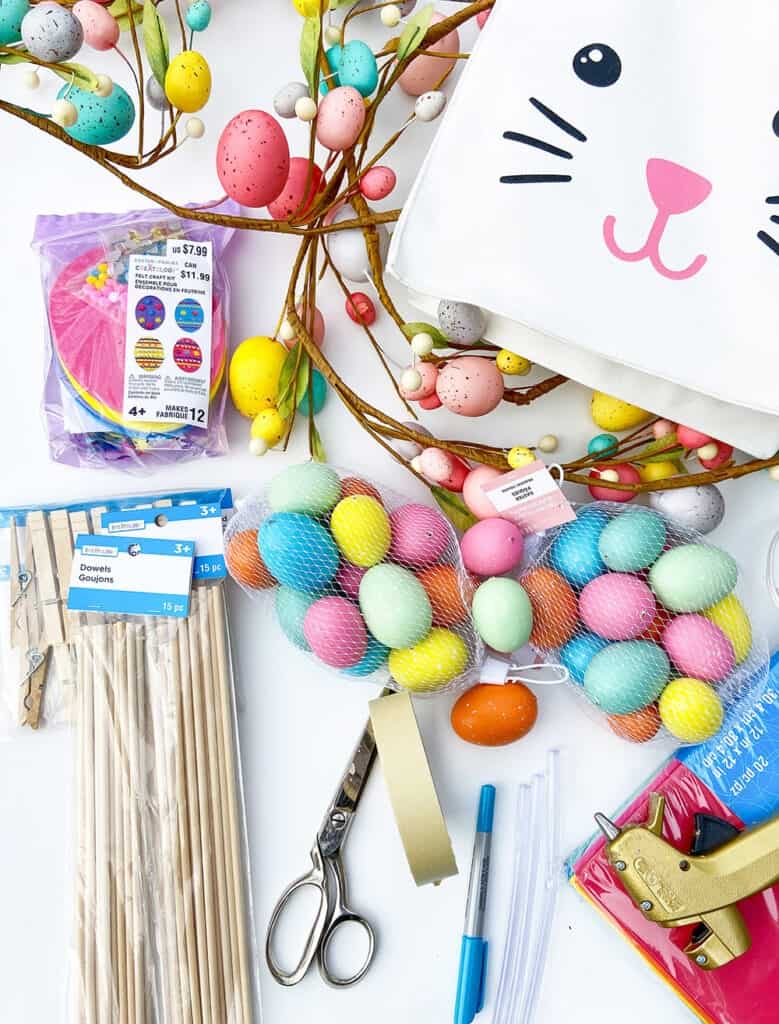 I grabbed two strands of colorful Easter egg garland and quickly and easily added them to the 6 faux sweet grass bushes in the large window box.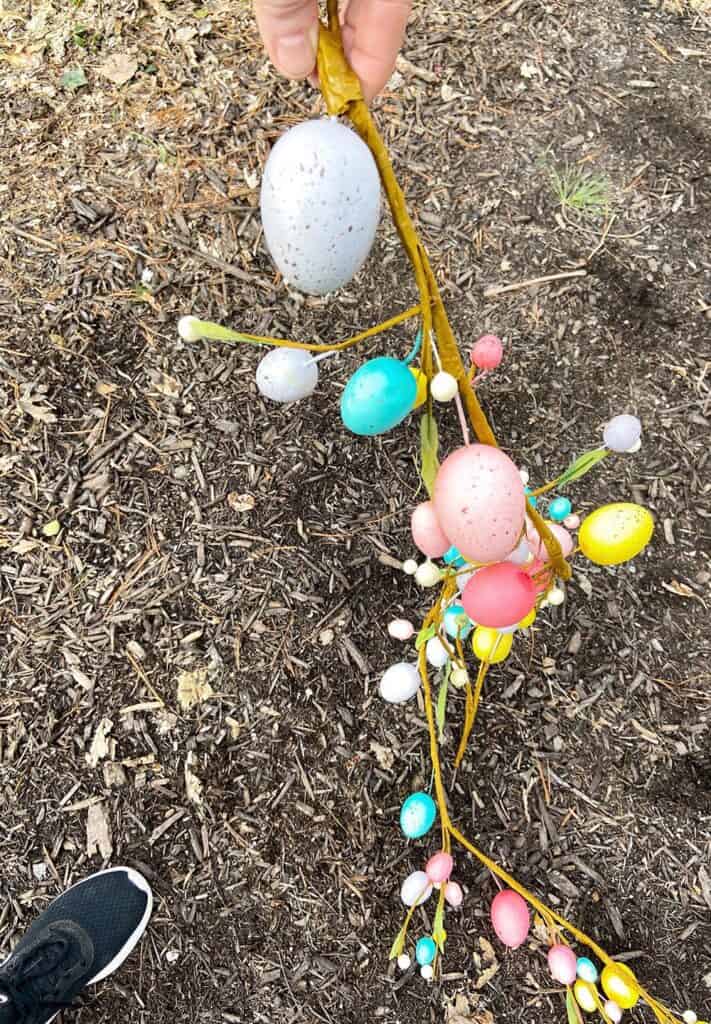 After one egg garland strand was placed, I added the second. This garland is definitely my favorite Easter decor element.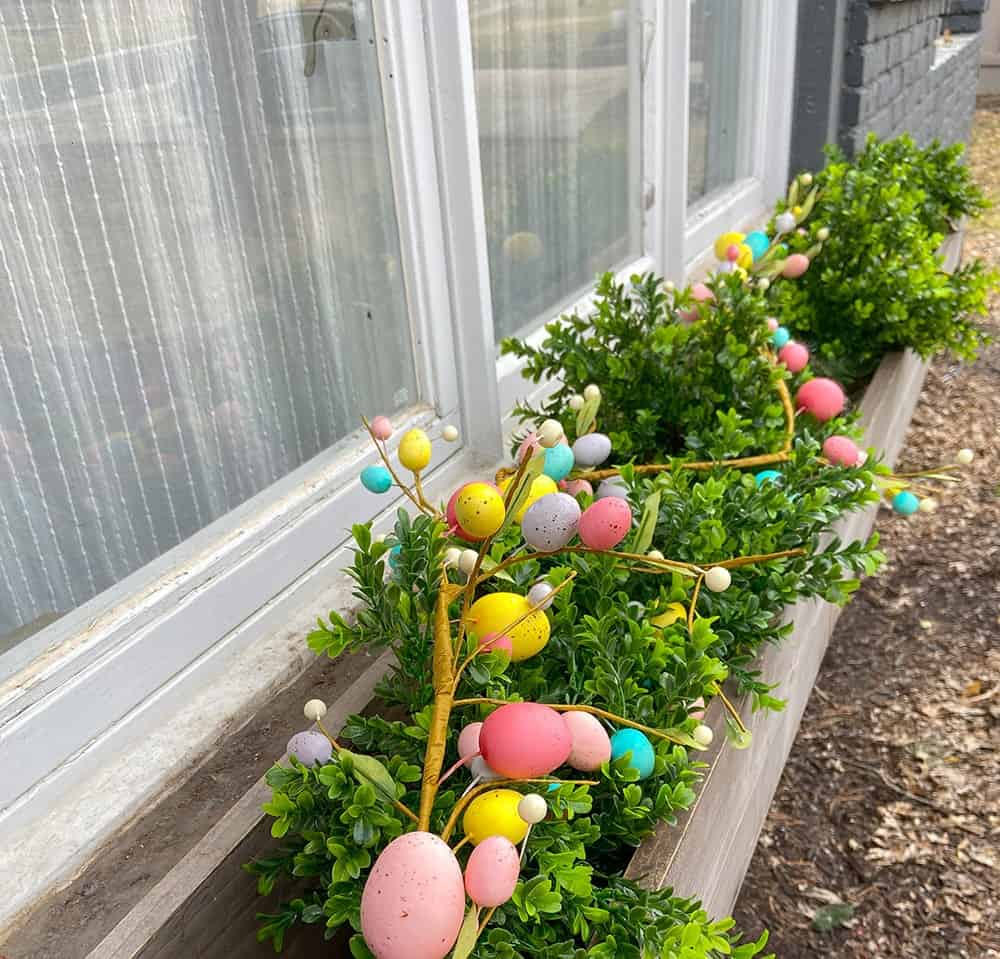 I fluffed the garland strands up a bit until I was happy with the look. The pop of color they bring is great and it's a huge bang for the buck. So quick and easy!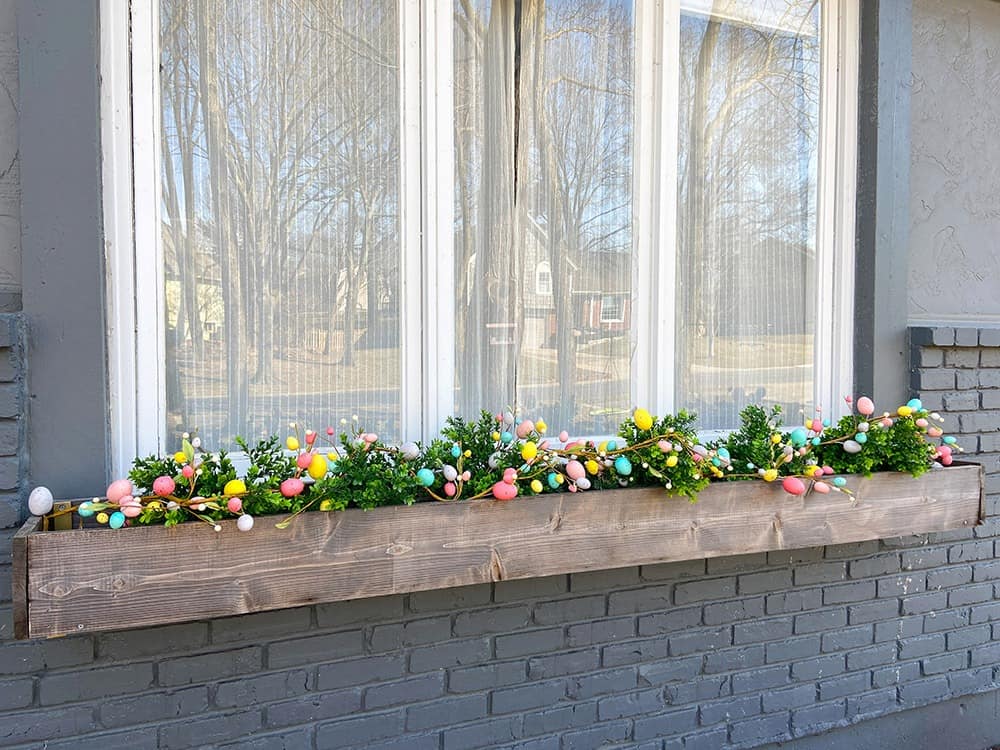 Here is what each faux sweet grass bush looks like in the set of 6 if you're in the market for your own faux flower box greenery.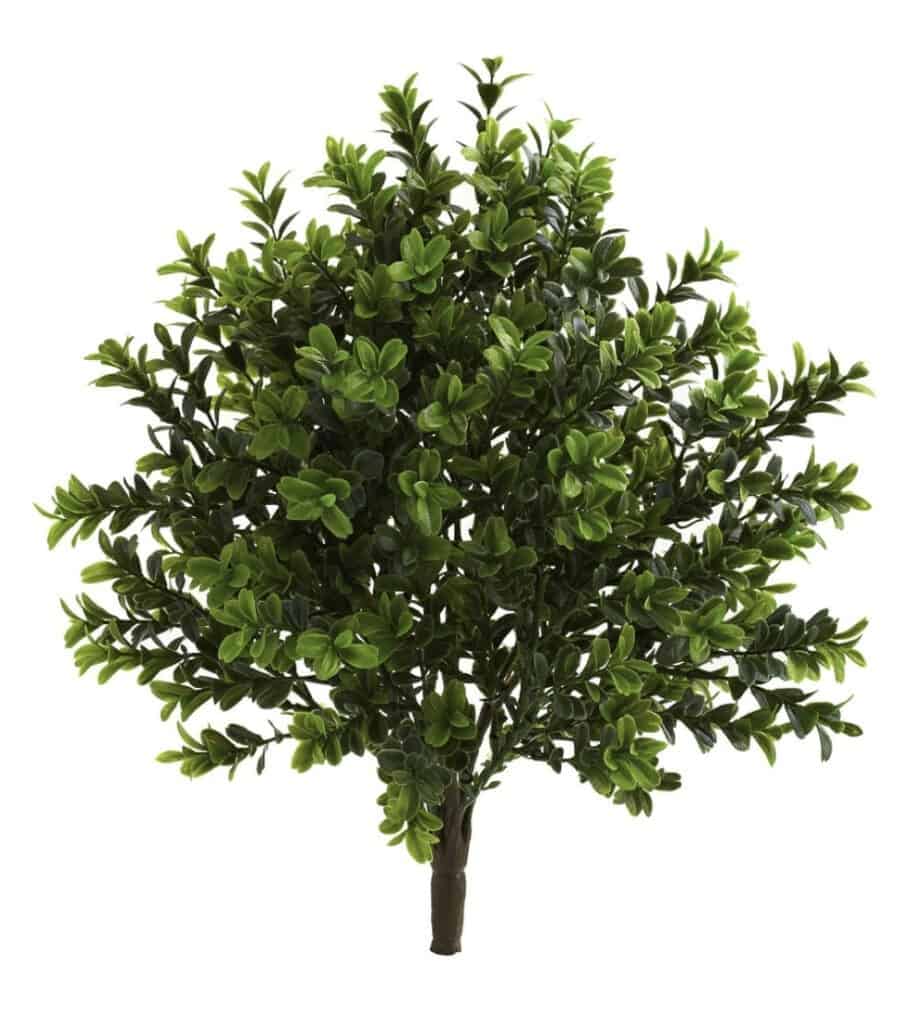 Time to place the other strand of egg garland in our smaller window boxes! Thse boxes are quite a bit smaller than the large one, so I was able to cut the garland in half using wire cutters.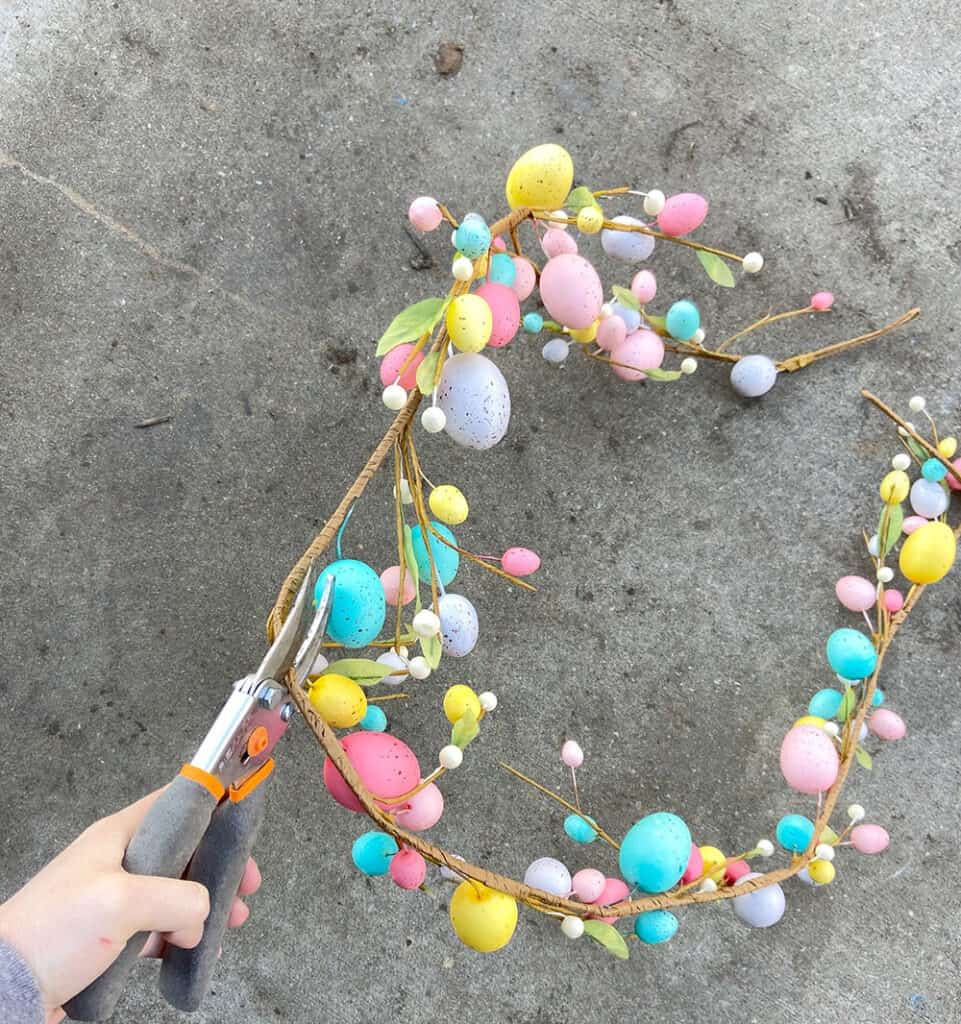 Talk about even more band for my buck!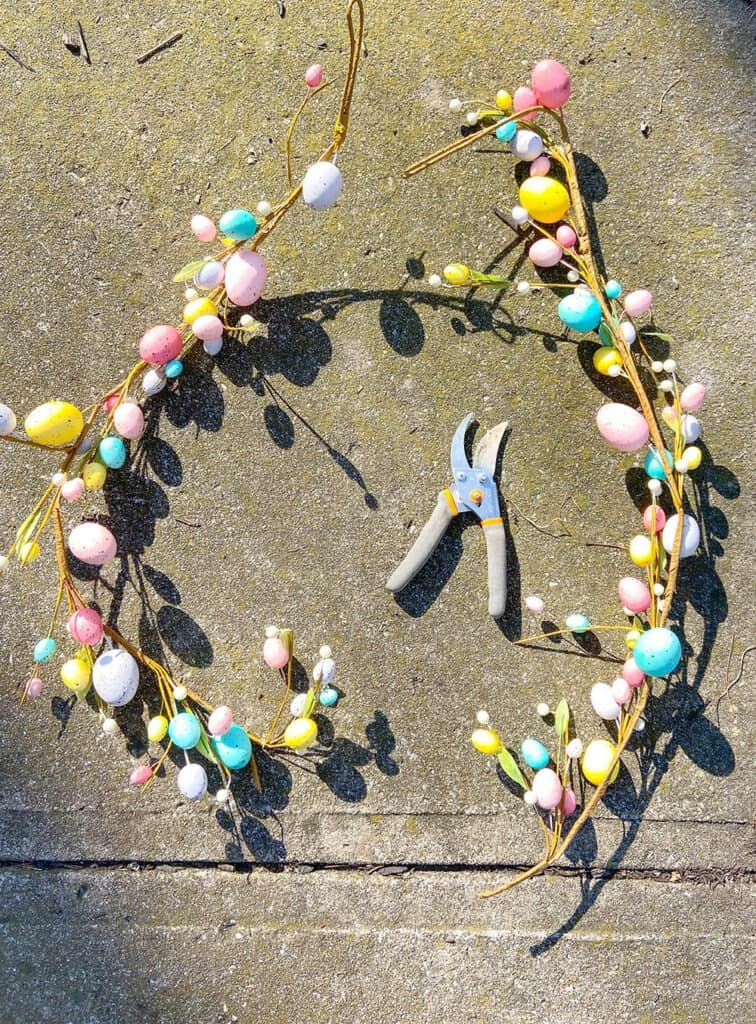 I climbed our extension ladder and placed each half strand in each box.
Our window screens don't open from the inside, so the only way to access the boxes is via a ladder.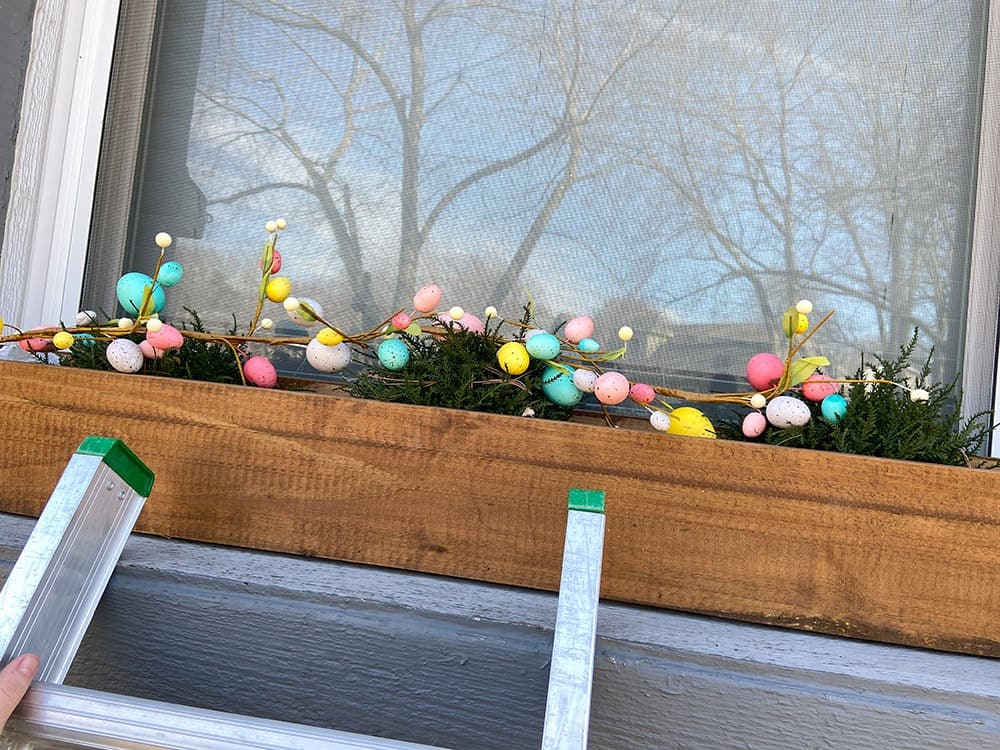 These are soooo cute don't you think? If you're ore into neutral colors, Michaels has other more muted color combos.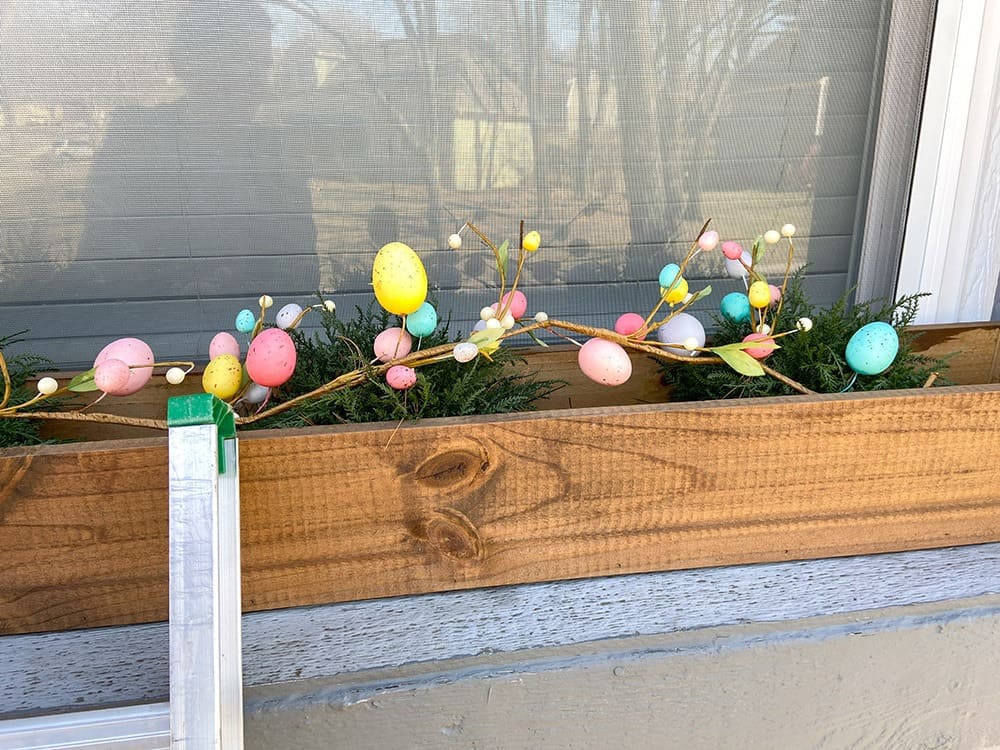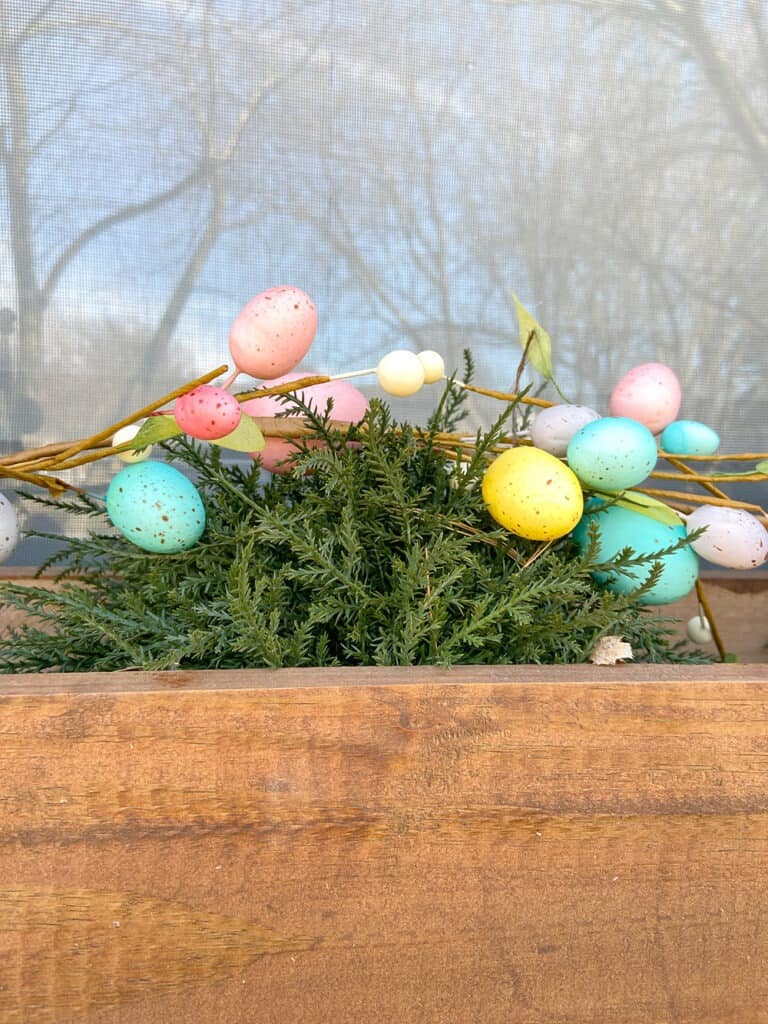 In each of the smaller window boxes I have faux cedar bushes that come in a set of 3, and really love them for all seasons. I do eventually want to add a couple more bushes to each window box to fill them up a bit more.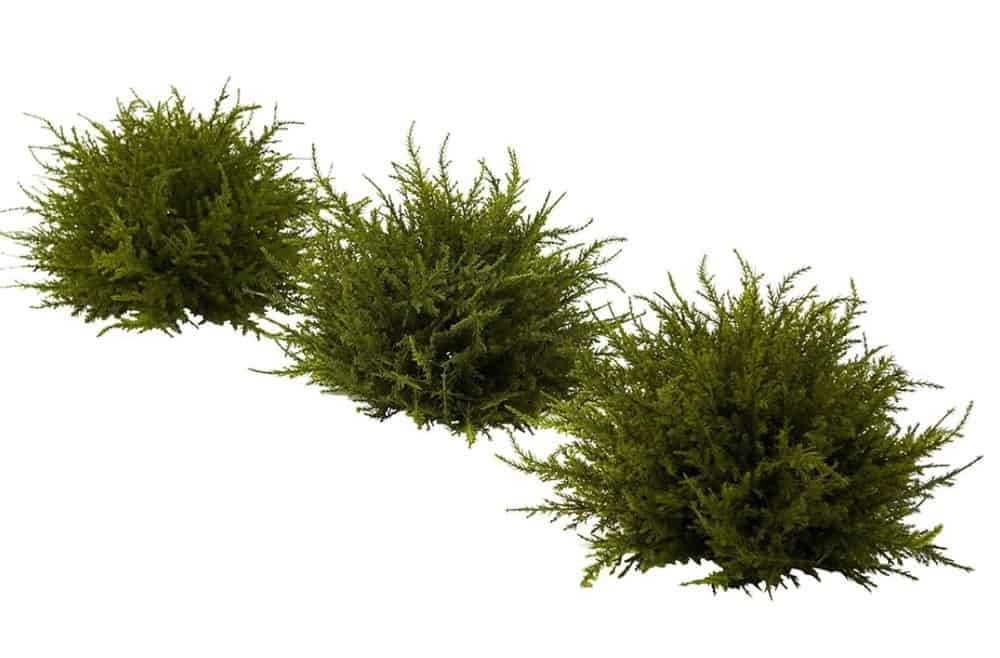 Time to add some Easter decor to a faux potted plant for the porch!
Out came my package of mini dowel rods (similar) and colorful plastic eggs to create some DIY egg picks.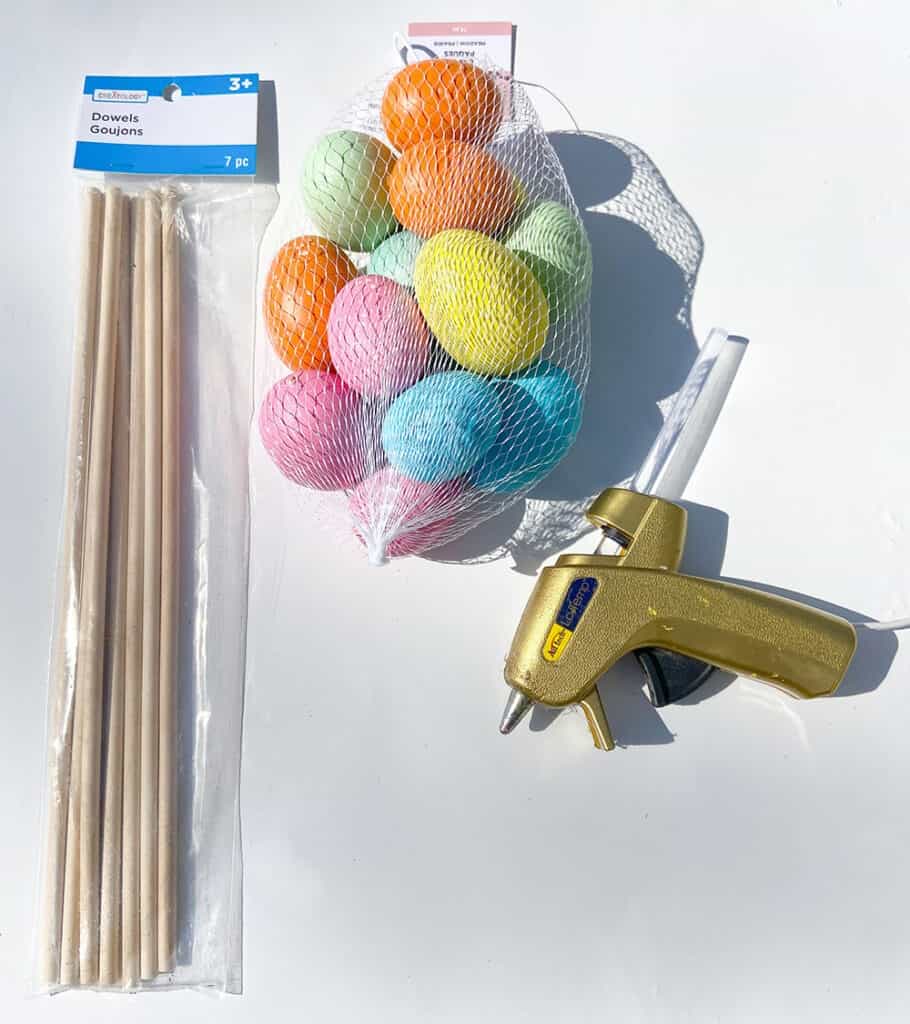 Originally, I started out with a glue gun until I changed my mind on the best way to attach the two pieces. I didn't like the way the eggs looked with the dowel glued to the egg, so I chose a plan B.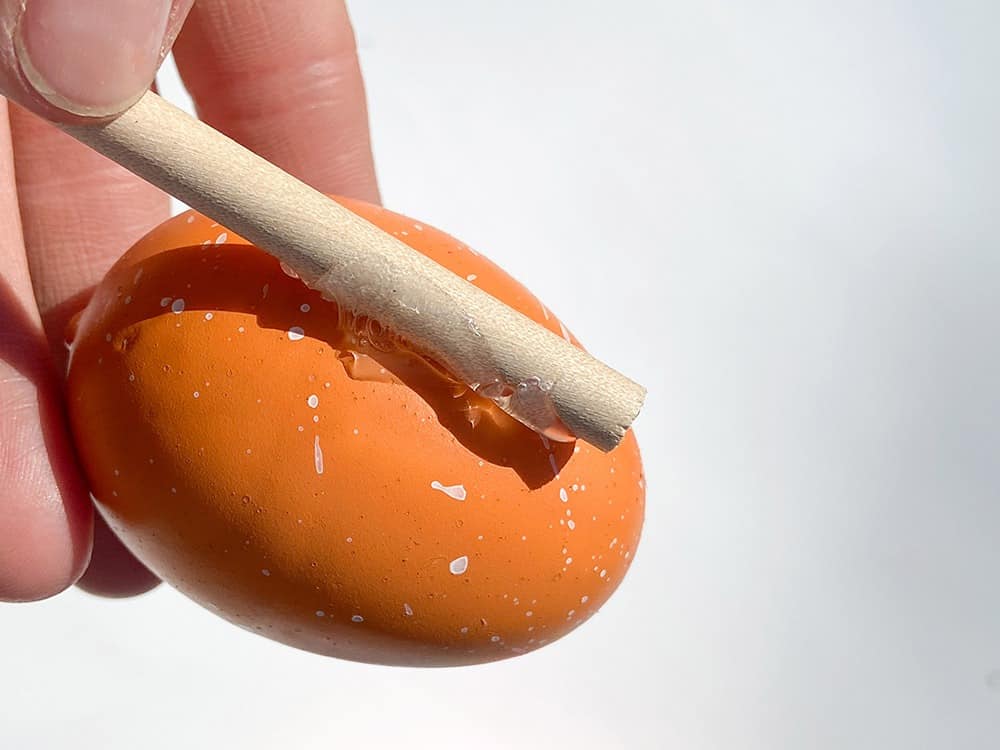 By breaking part of the dowel rod in half, it exposed a pointy edge which I simply pushed through the egg bottoms.
It's not the most classy way to do it, but it worked for me. It also allowed me to have sticks of varying height, which is always a plus.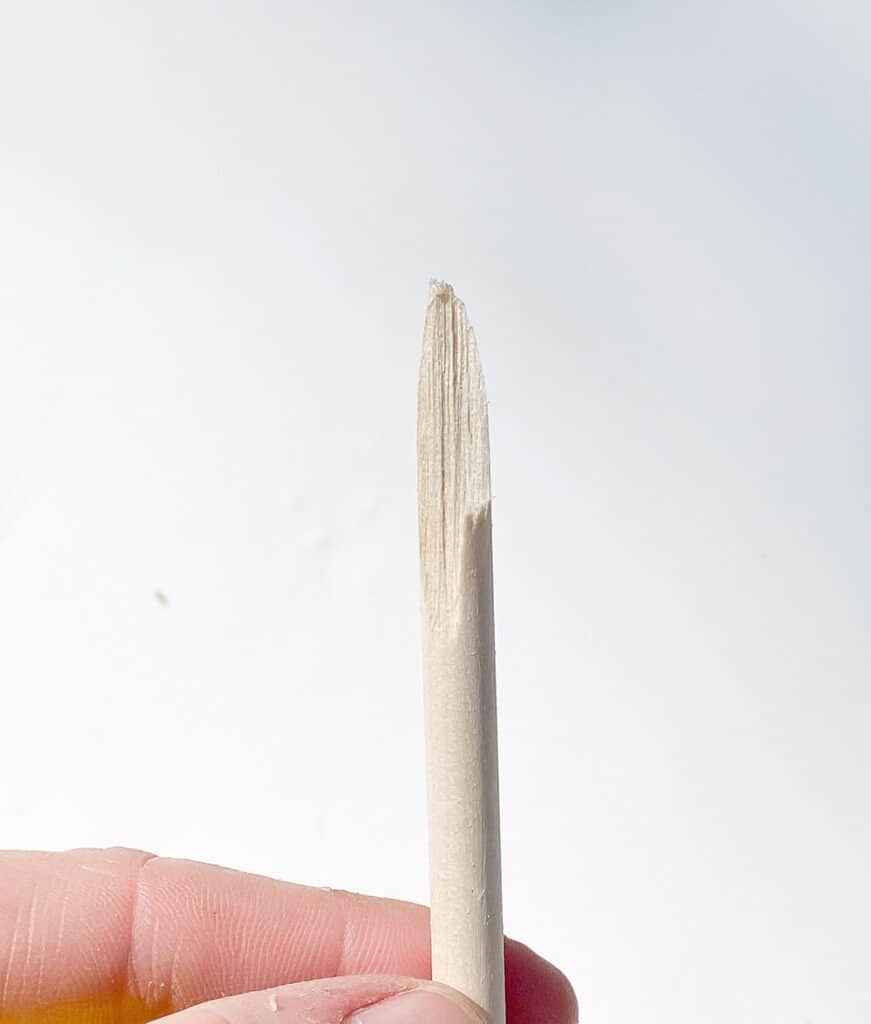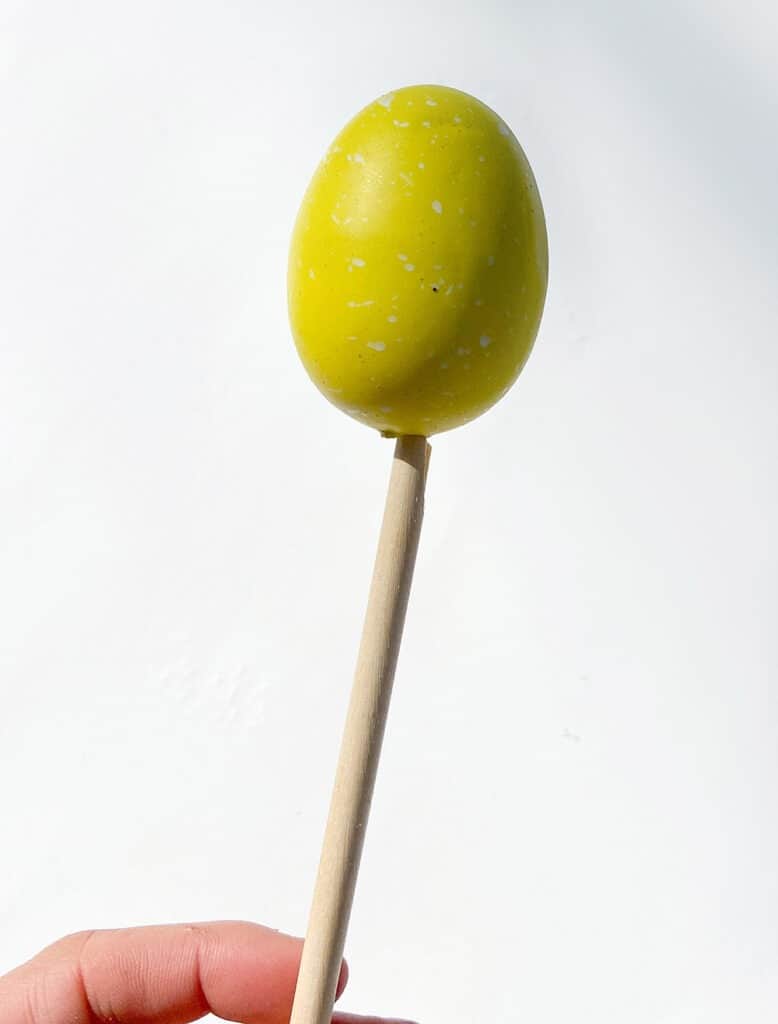 I repeated that step on 6 eggs until I had enough to work with.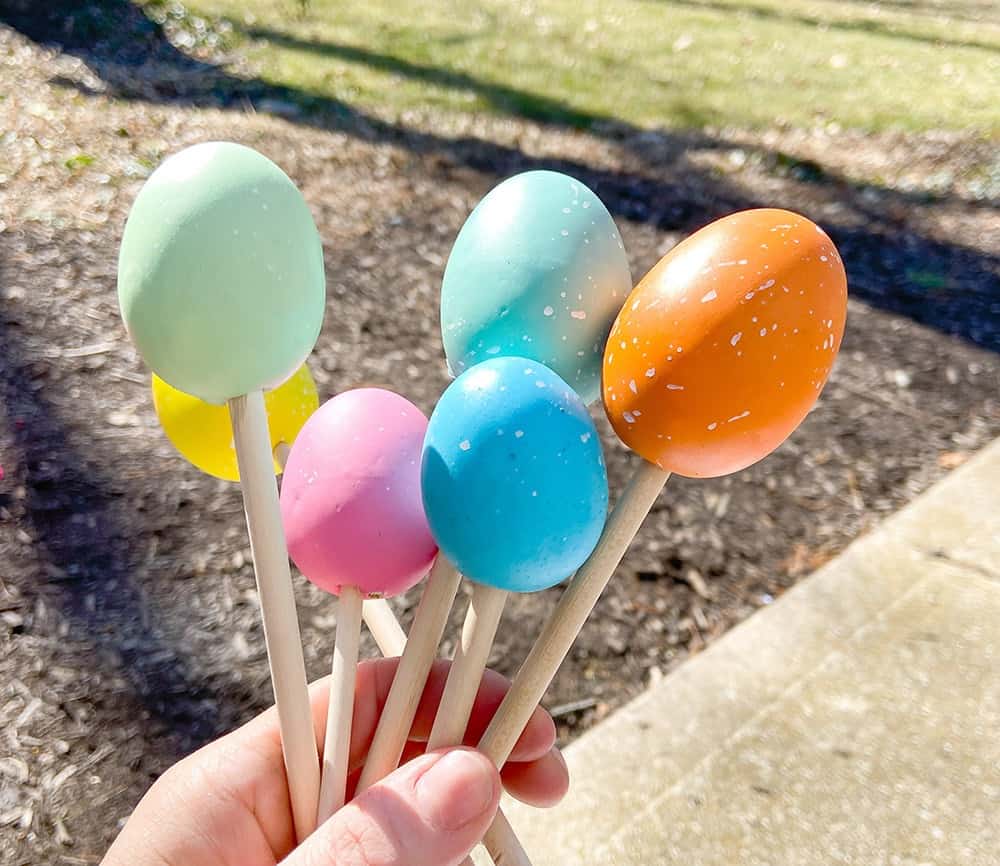 All I did was simply stick them into my faux fern plant. If you're wondering why I used so many faux plants it's because it is still technically winter here in the midwest and we have more snow forecasted soon.
Once spring is officially here, I'll swap some faux plants out for real ones. 🙂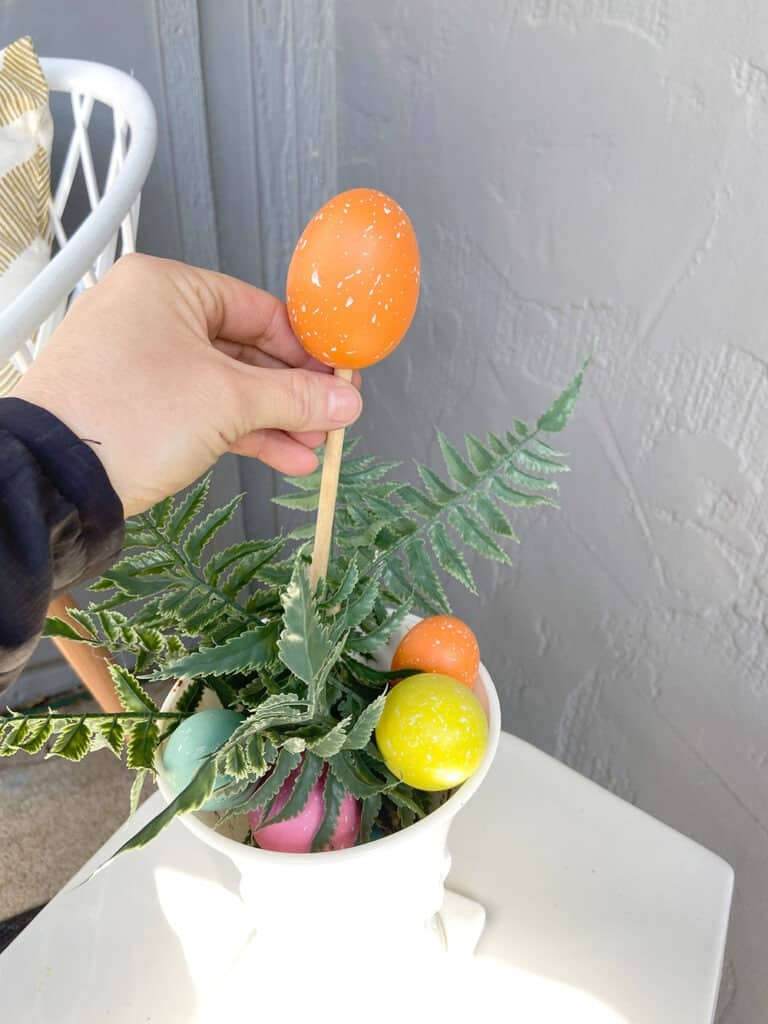 I love this simple Easter decor planter and how it adds a pop of color to our front porch.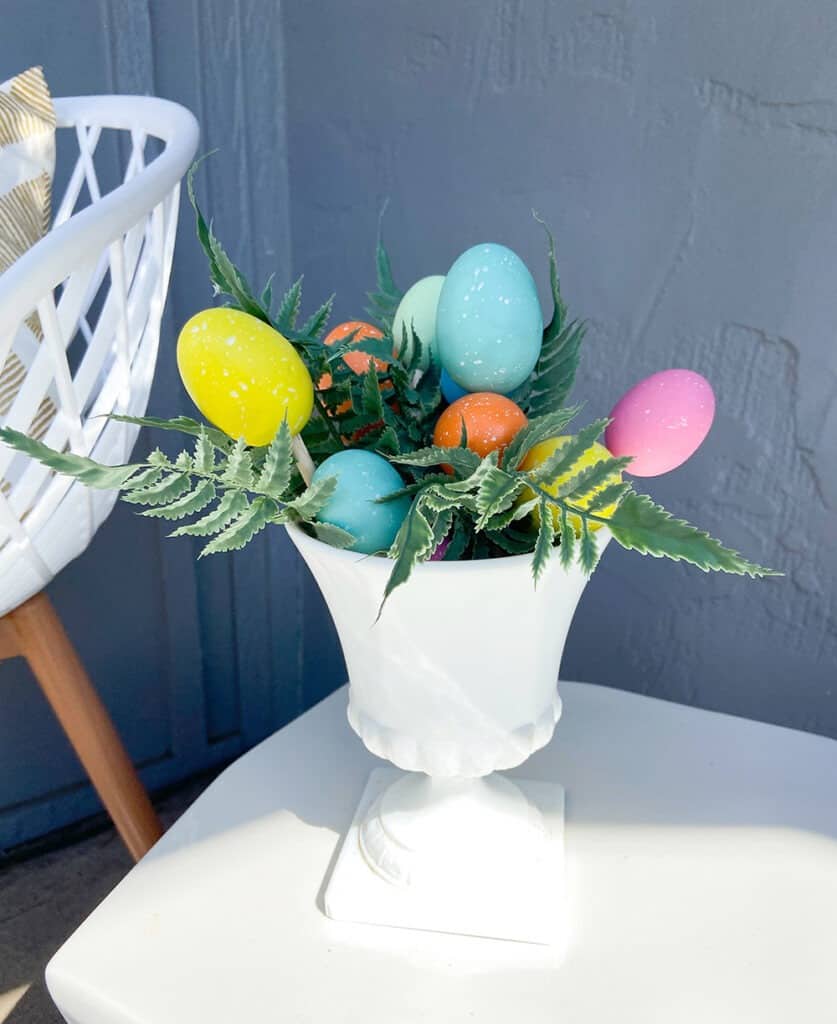 This snack bowl is always out for our delivery drivers, so I had to add that back into the mix.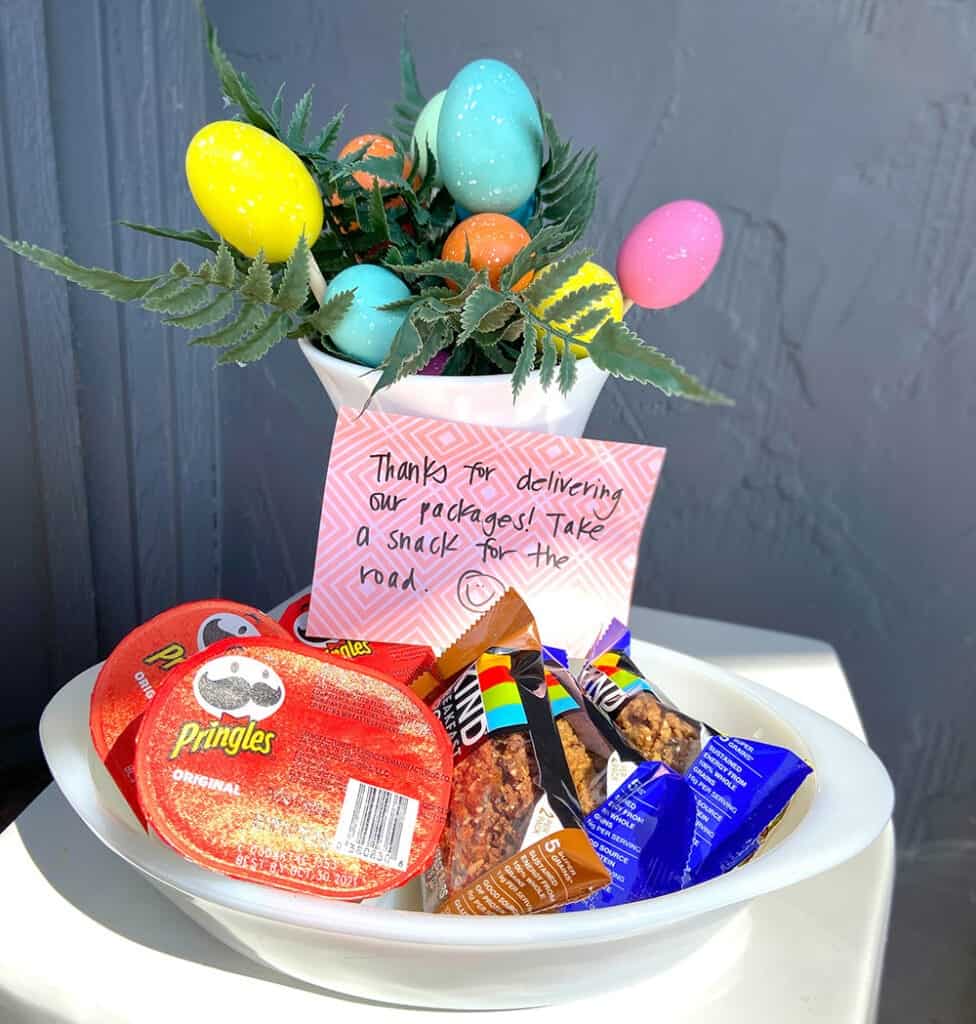 Next, I took a canvas bunny bag and thought I'd try to use it as a wreath, which I think is a bit unexpected. I try to add some fun for the kids in our neighborhood when I can!

These bunny banners would also be cute on a front door.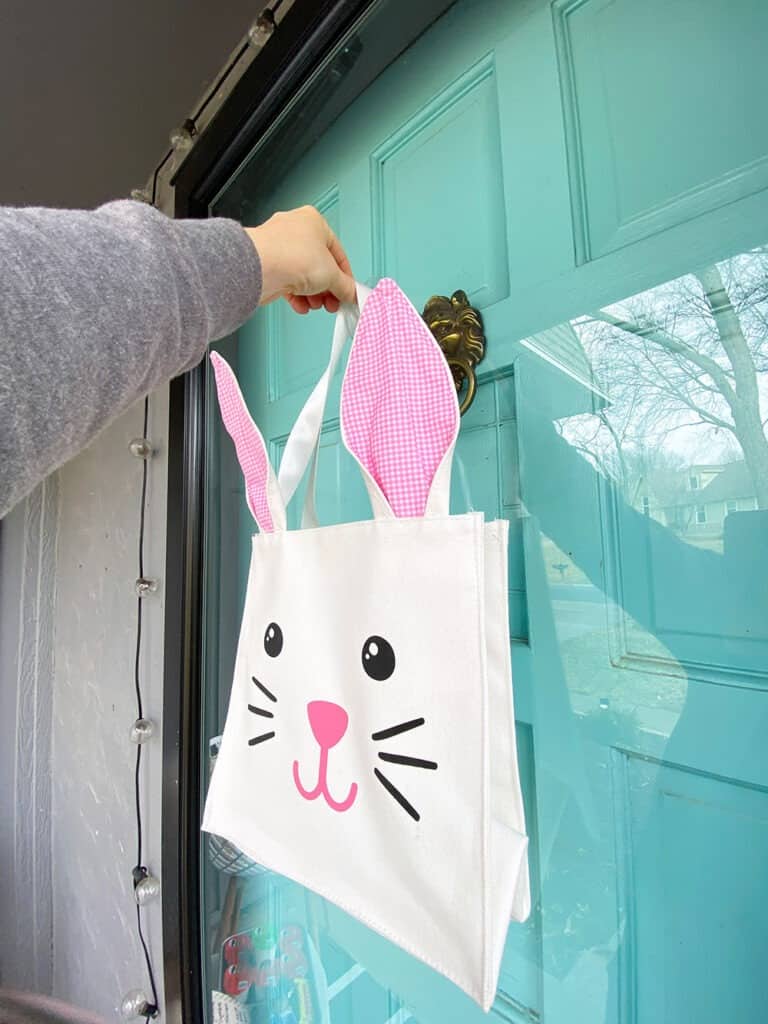 I stepped back to admire my easy and affordable Eater decor, and I have to say the window box garland is still my favorite!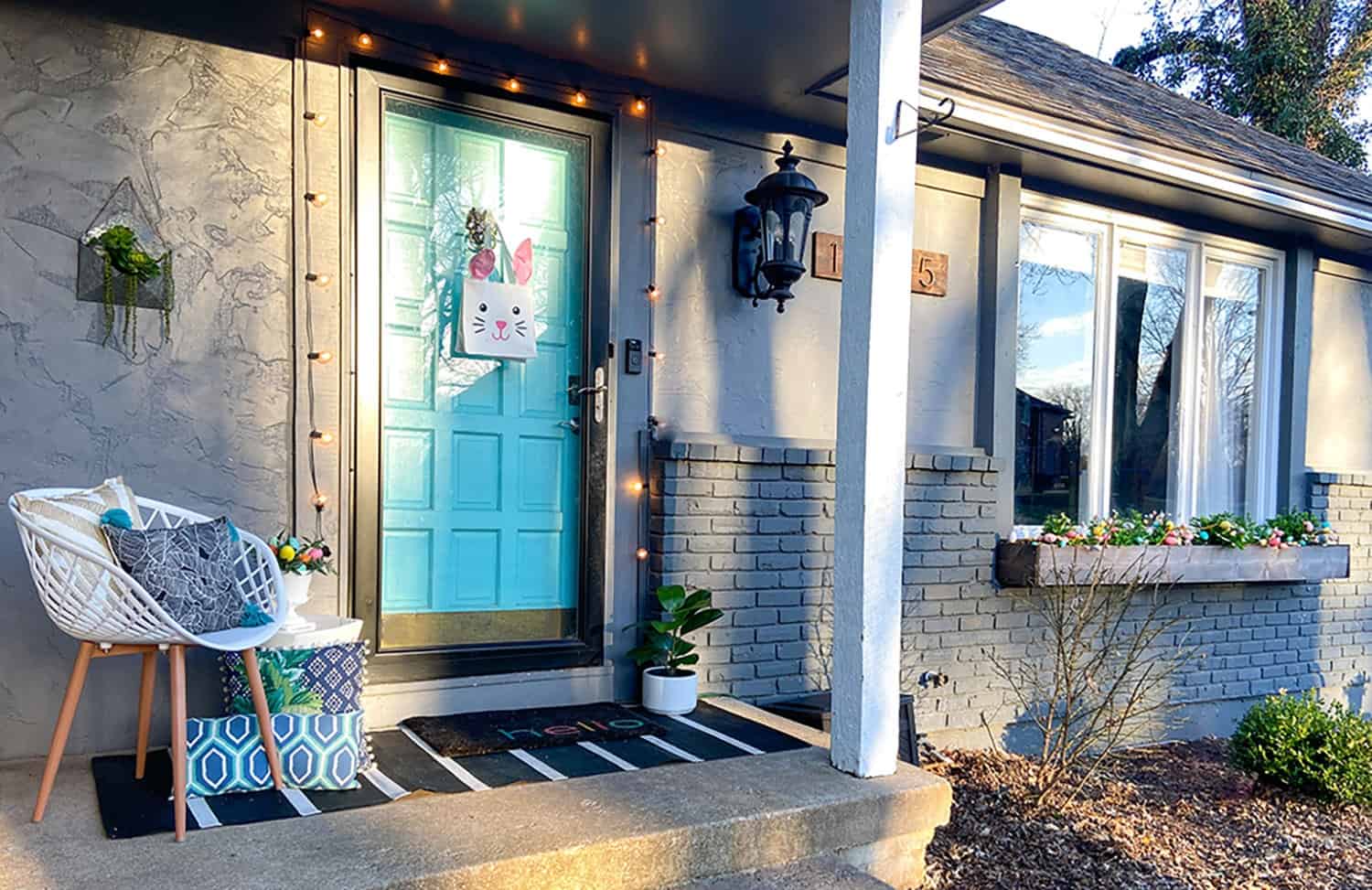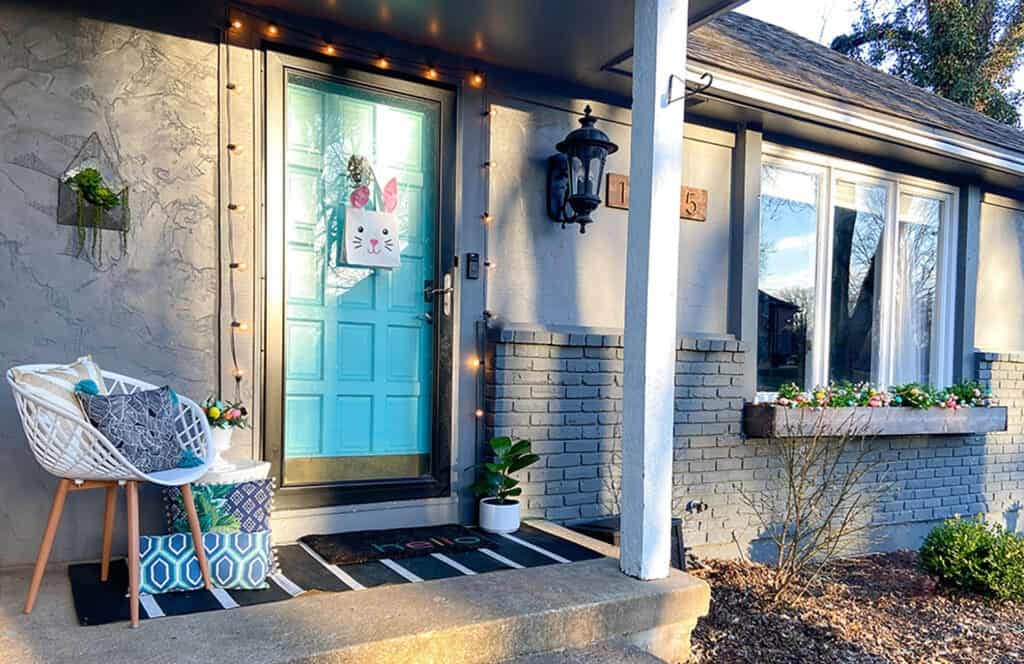 These deck lights stay up year-round and I love the glow they provide. I got the modern white chair on clearance at Home Goods last year, but did find a set of them here if you're in the market. This chair is so cute and holds up to the elements great!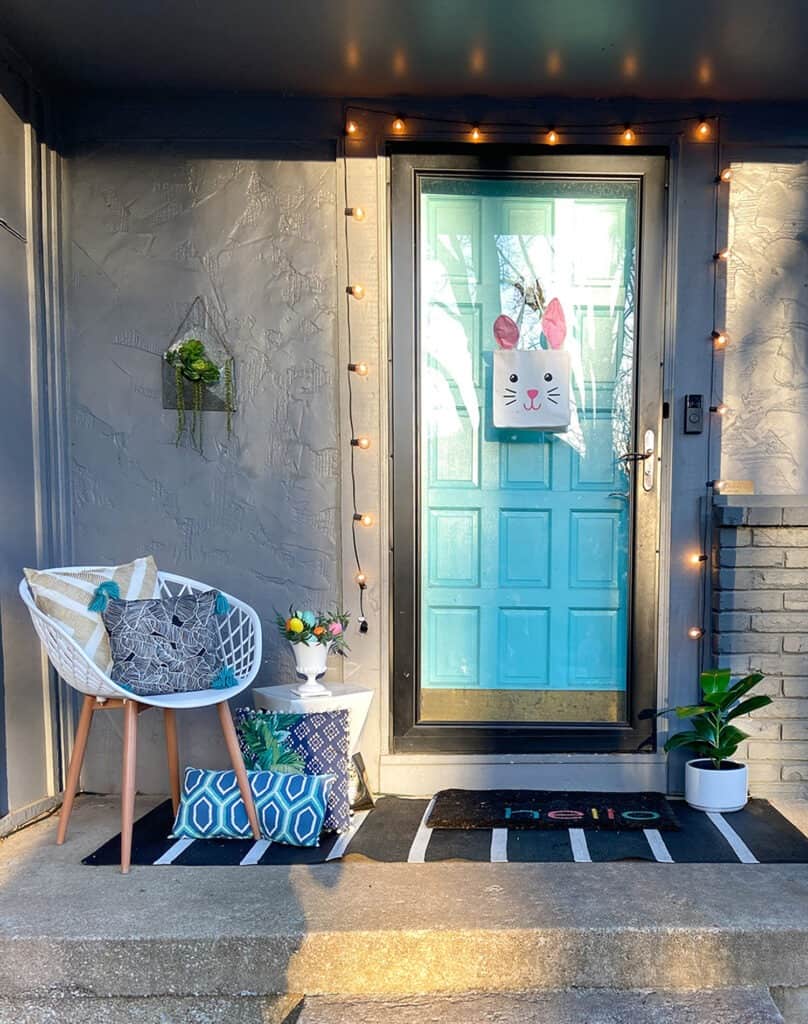 I used pillows I had on hand, but do wish I would have ordered these pillows for the porch chair – so cute!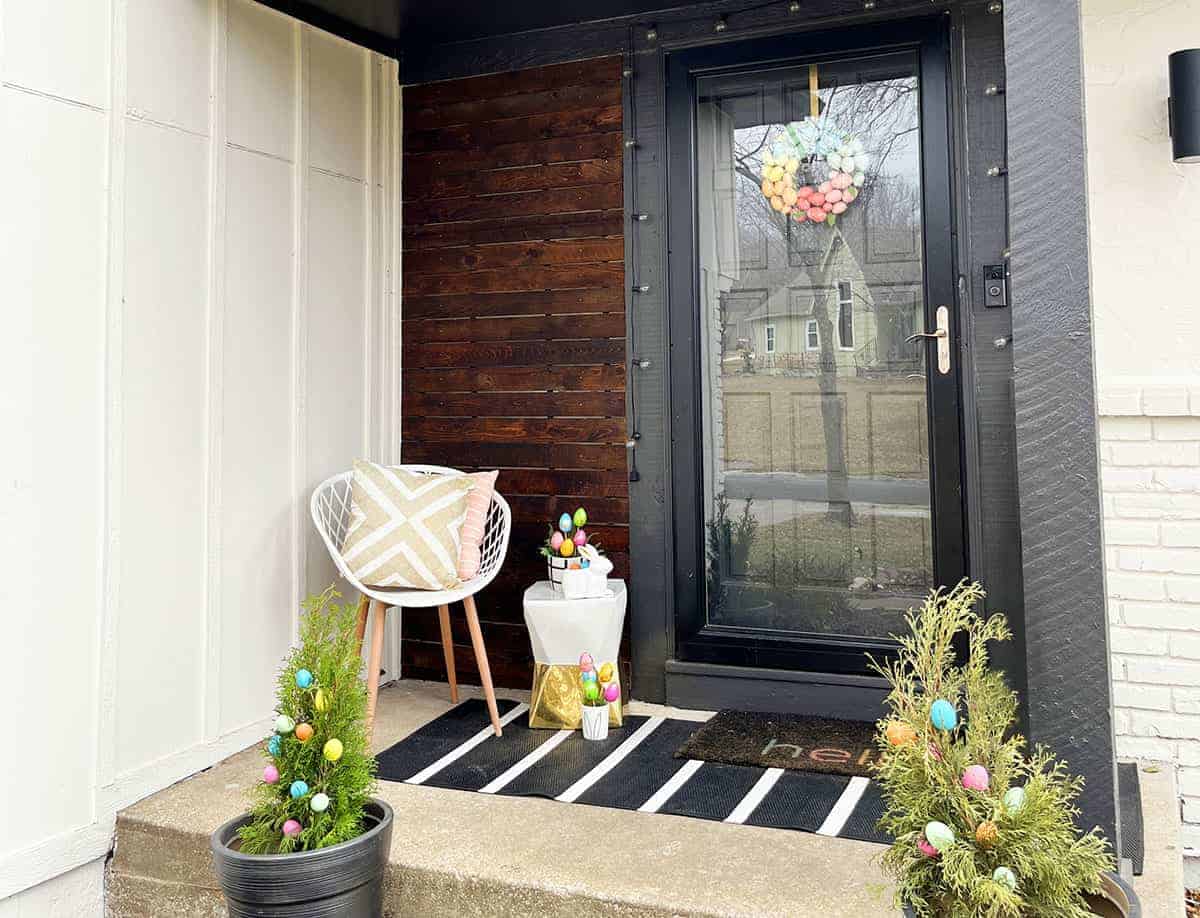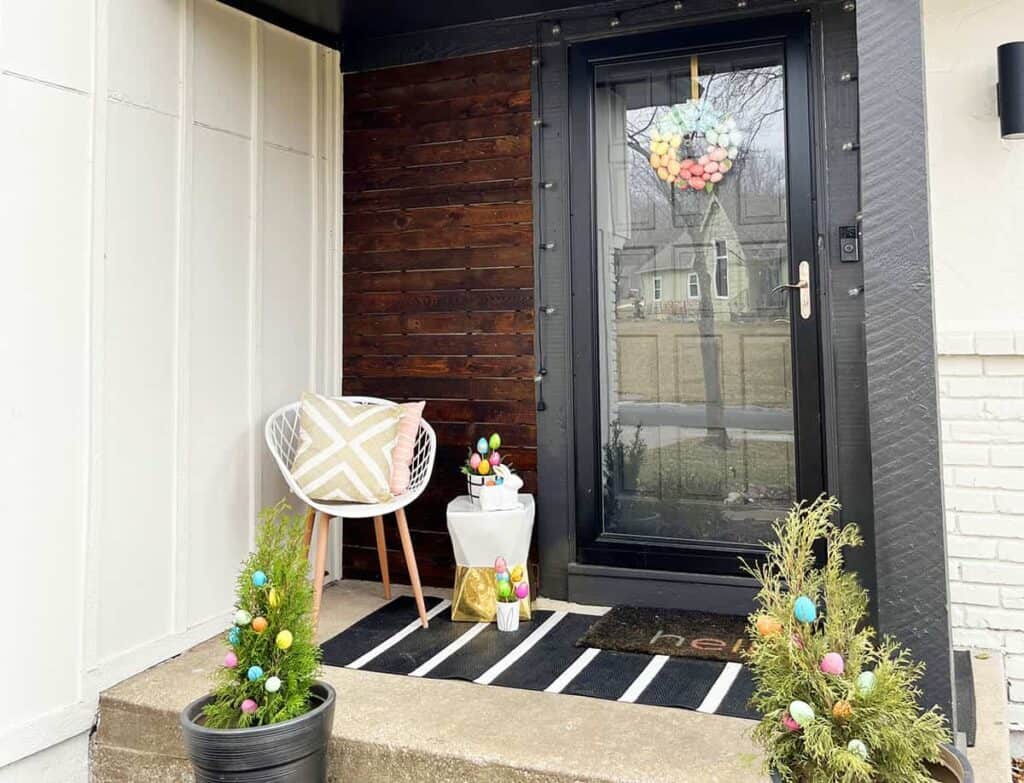 The $17 Easter wreath came from Michaels (similar options here) and ties it all together nicely. And learn how I added gold foil to the easter eggs to glam them up .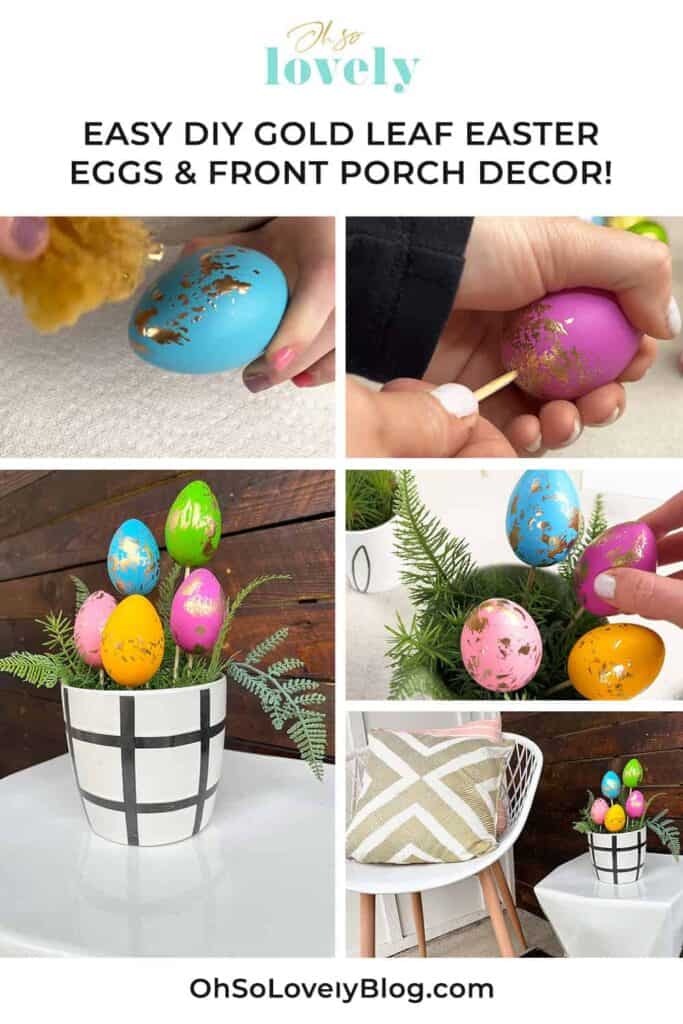 Now for a quick look at the Easter decor garland in our small window boxes – just a simple and cute pop of color!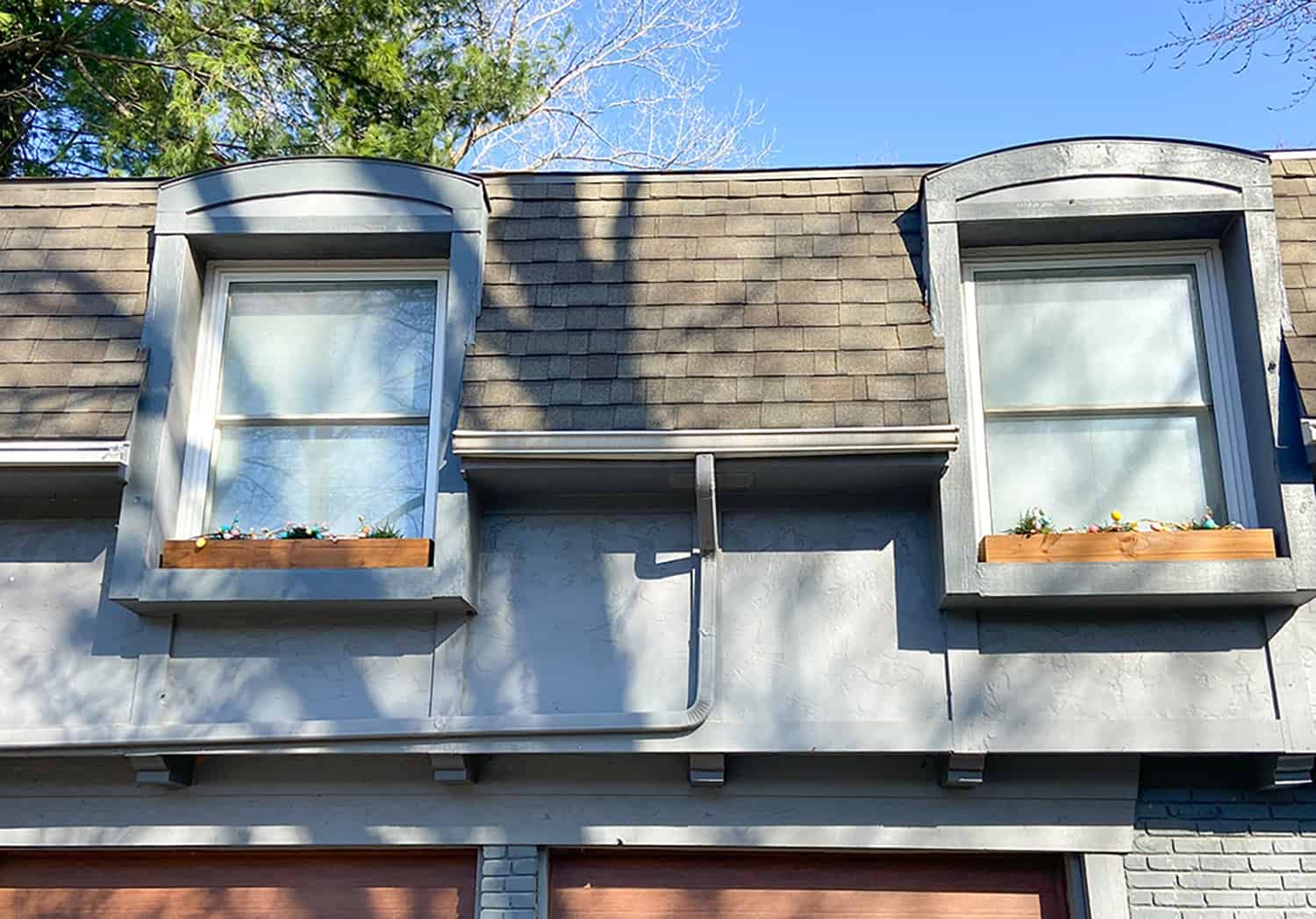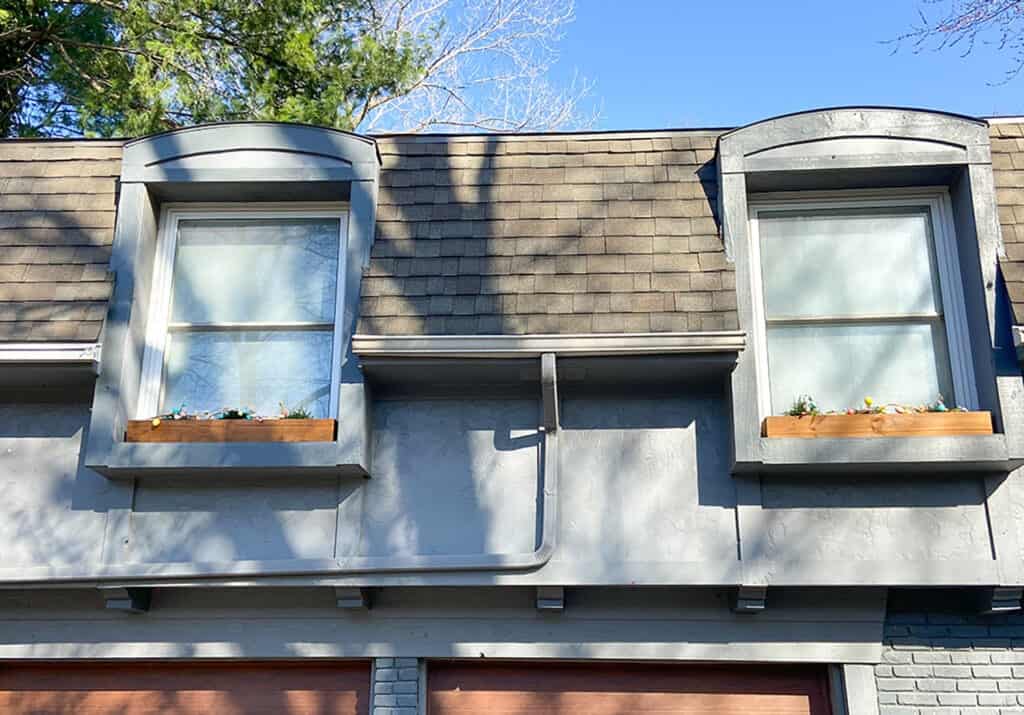 Until we get to April, I decided to hang my DIY pom pom wreath on the front door, and love the pop of color it brings!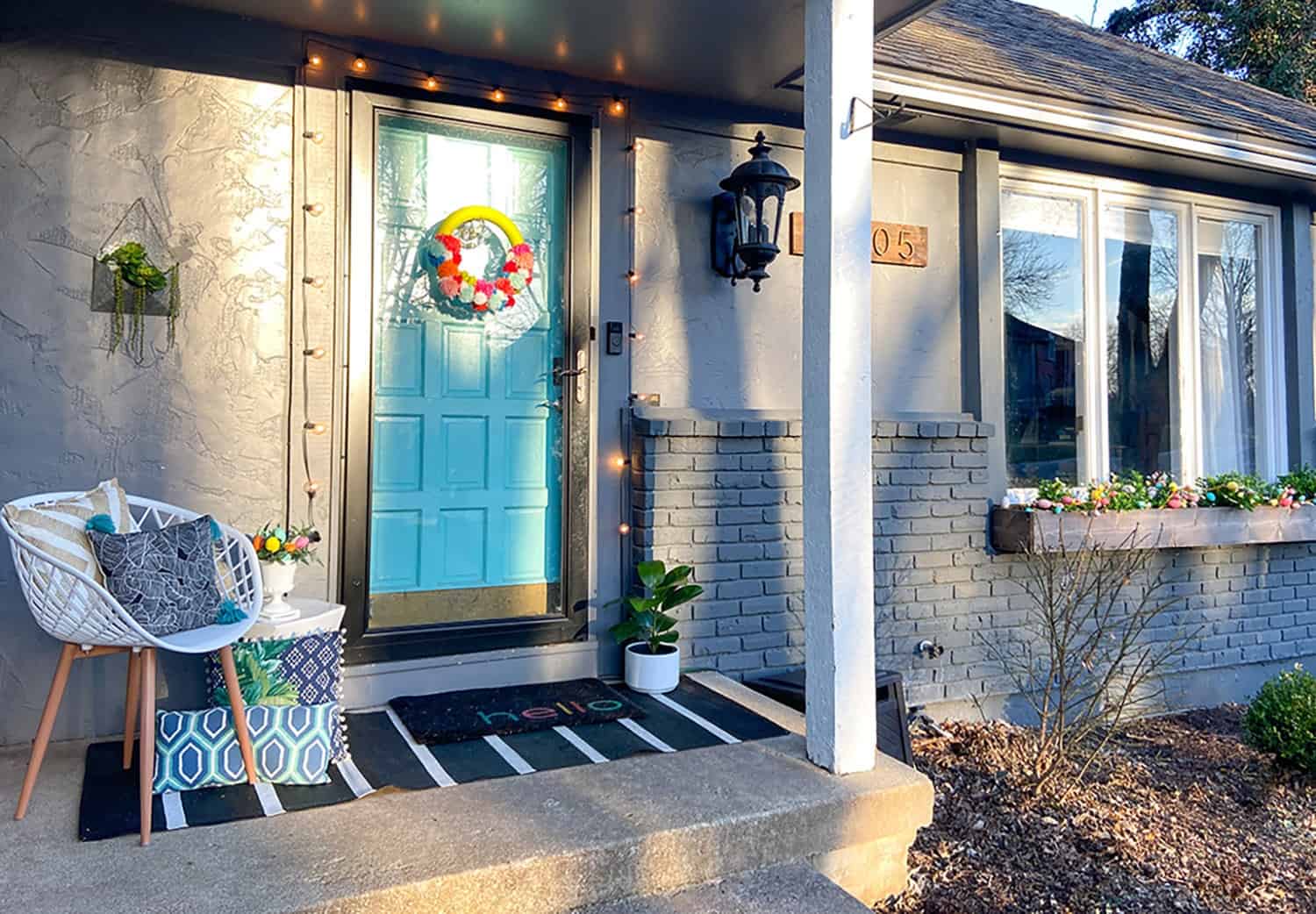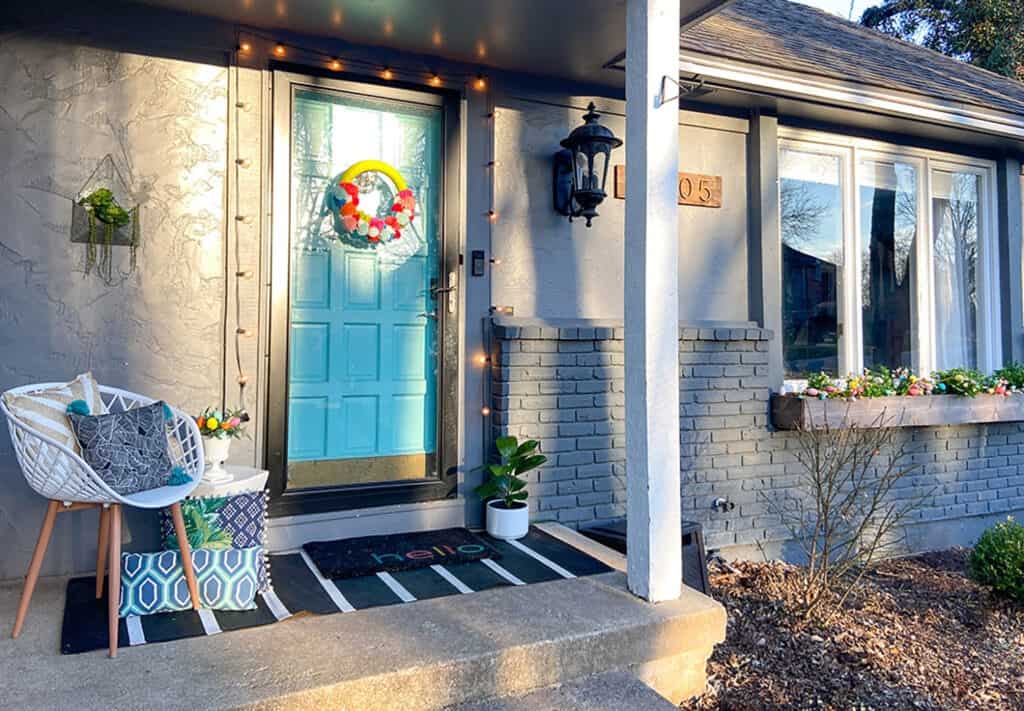 Closer to Easter I will also display our felt egg decorating kit on the porch or in the windows.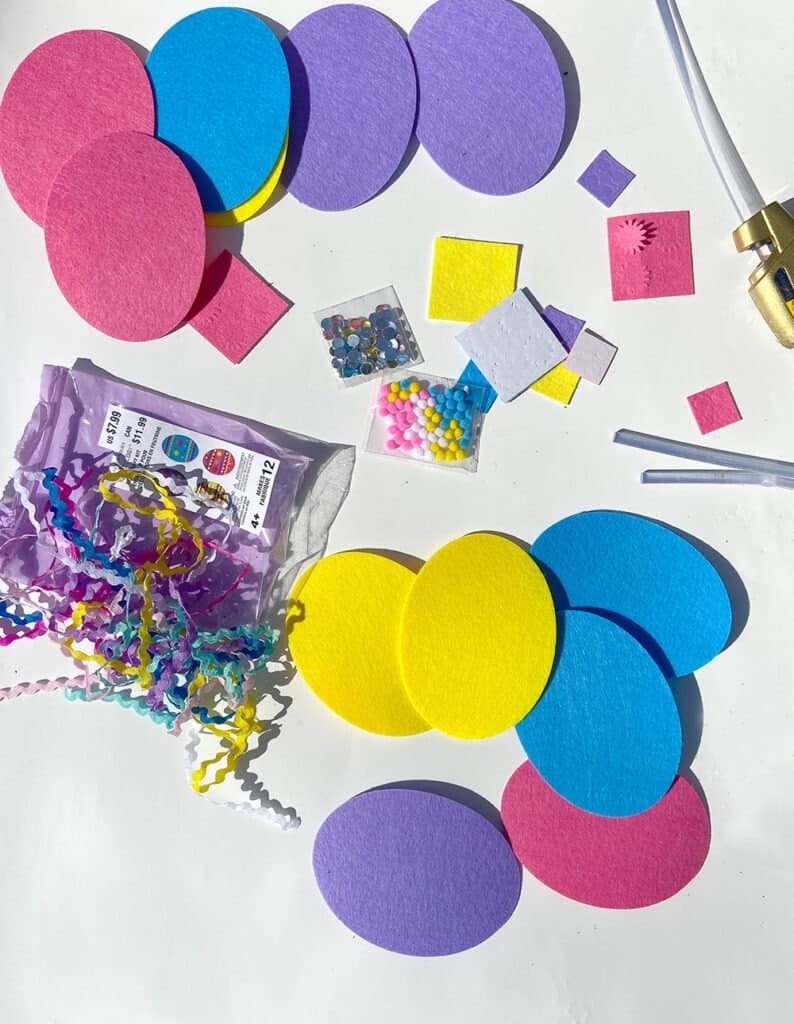 Vivienne had fun helping me decorate them!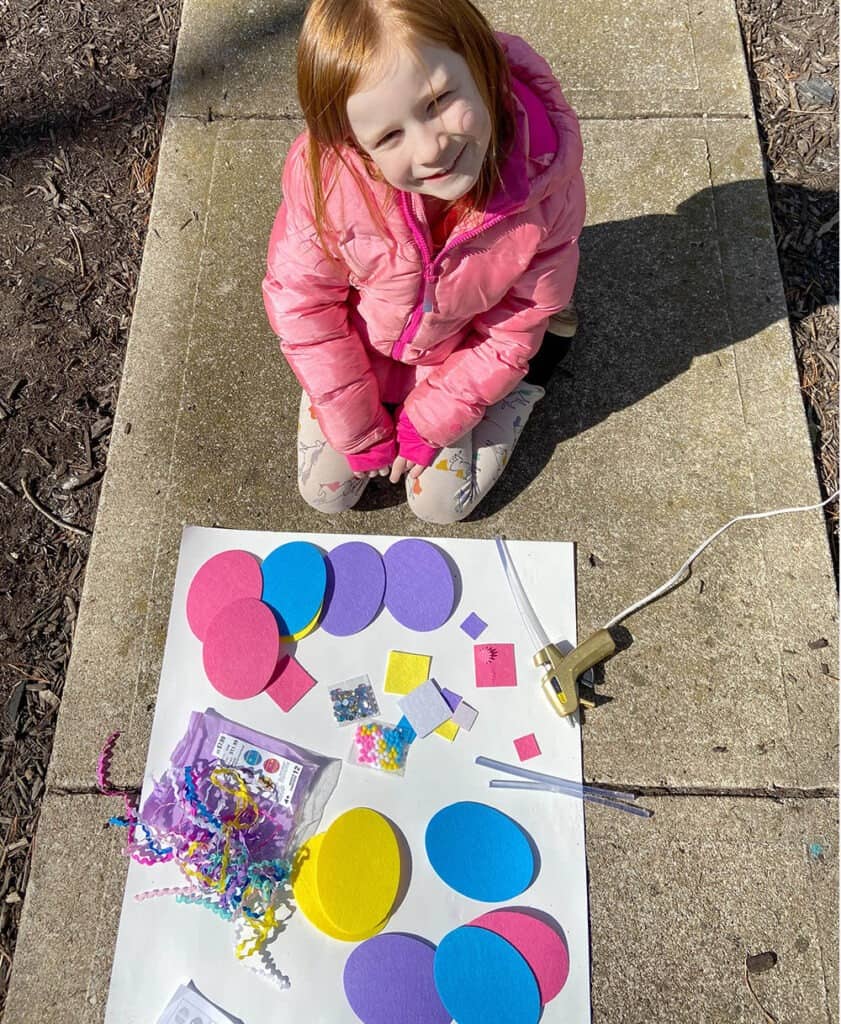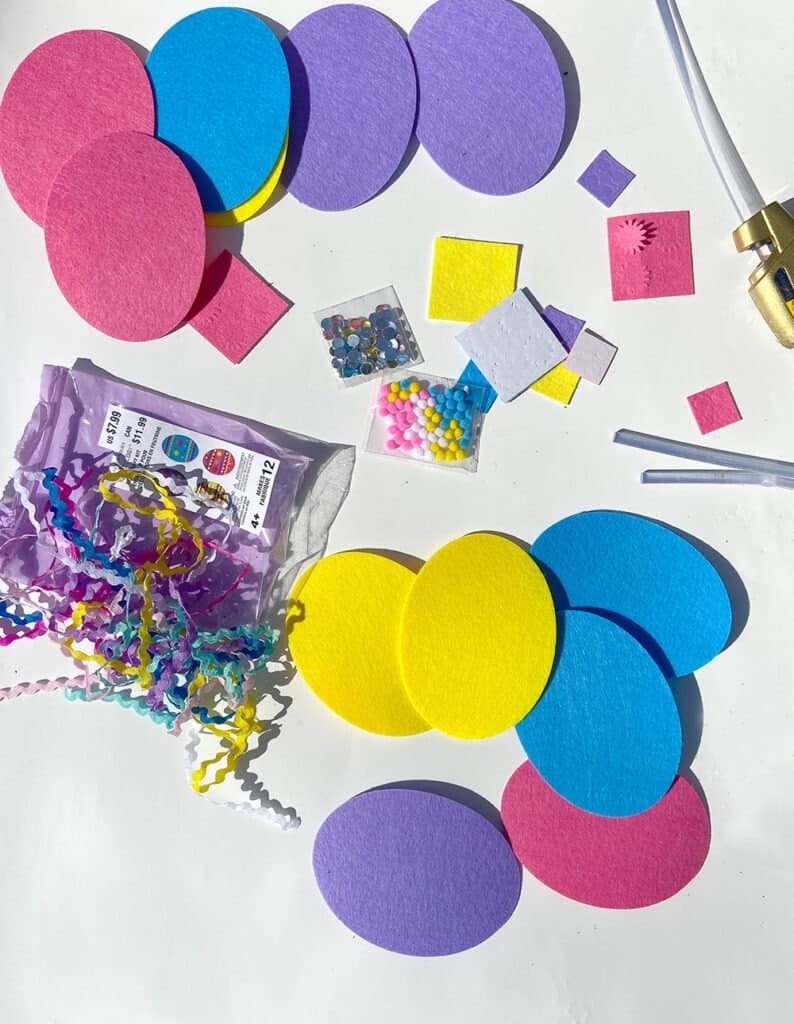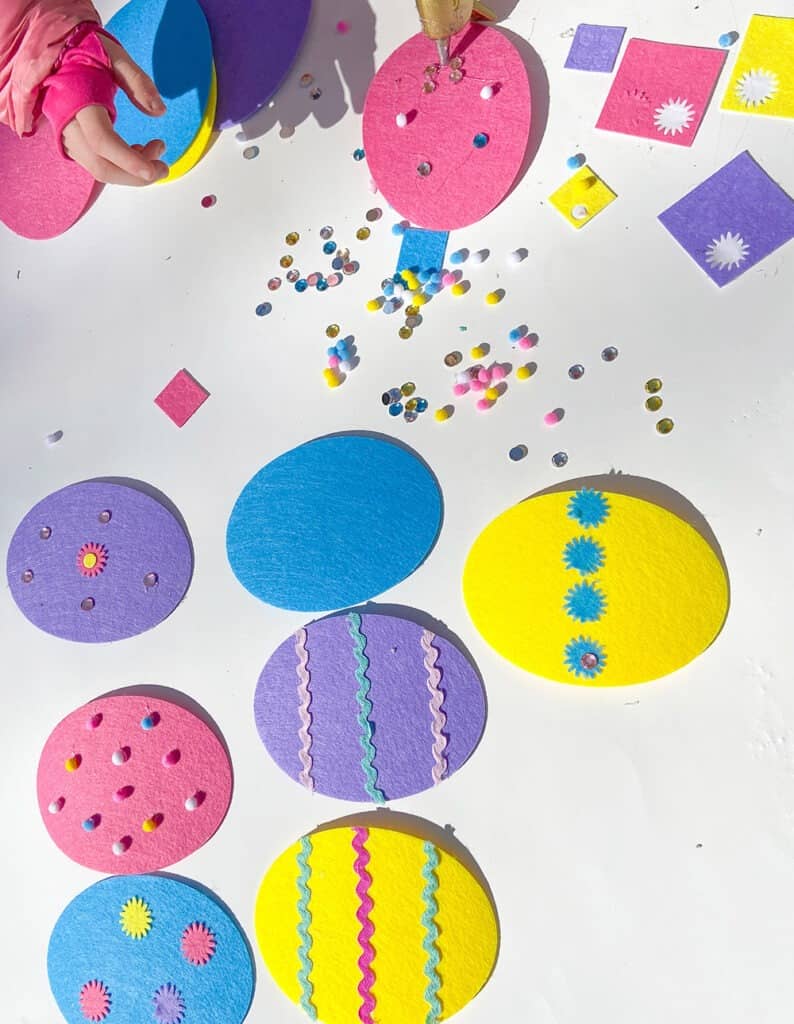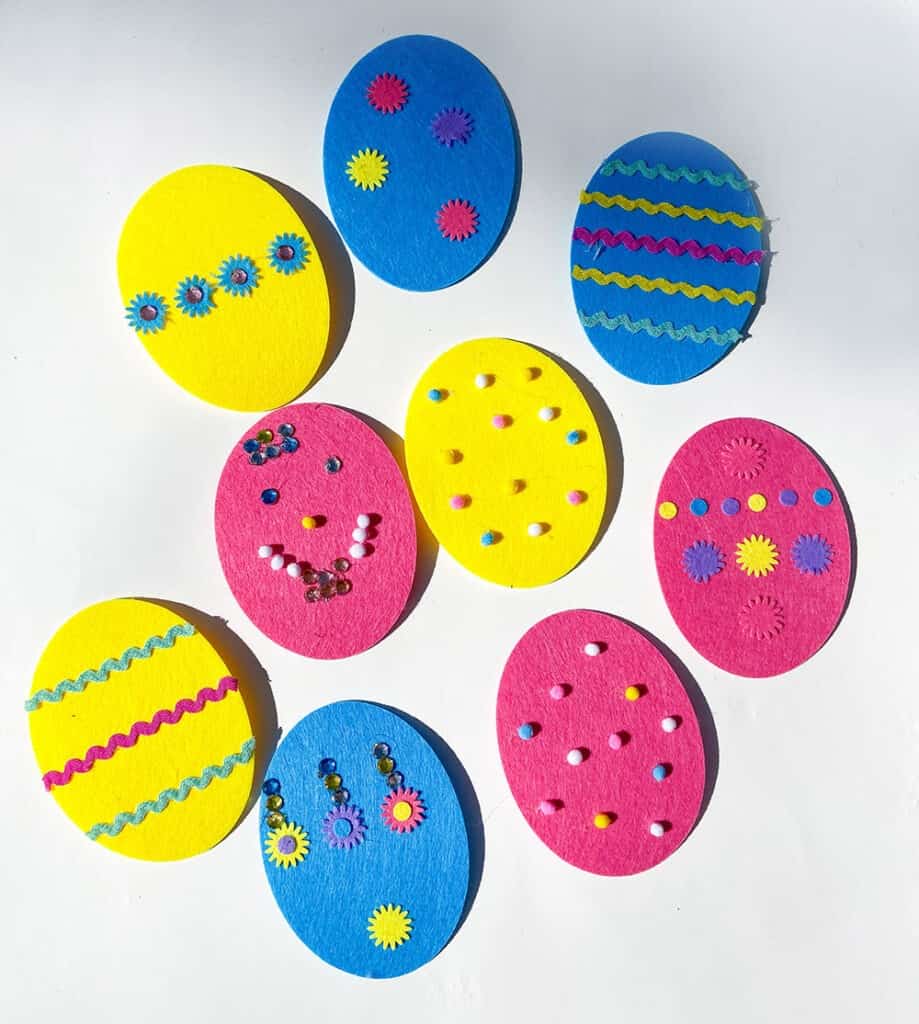 And last idea for my easy Easter decor is inside on our dining room table.
Out came my glass bunny I found in the Target dollar spot a couple years ago. And then some faux succulents, colorful plastic eggs, and a crystal bowl. I simply placed them together on the table for a little festivity inside.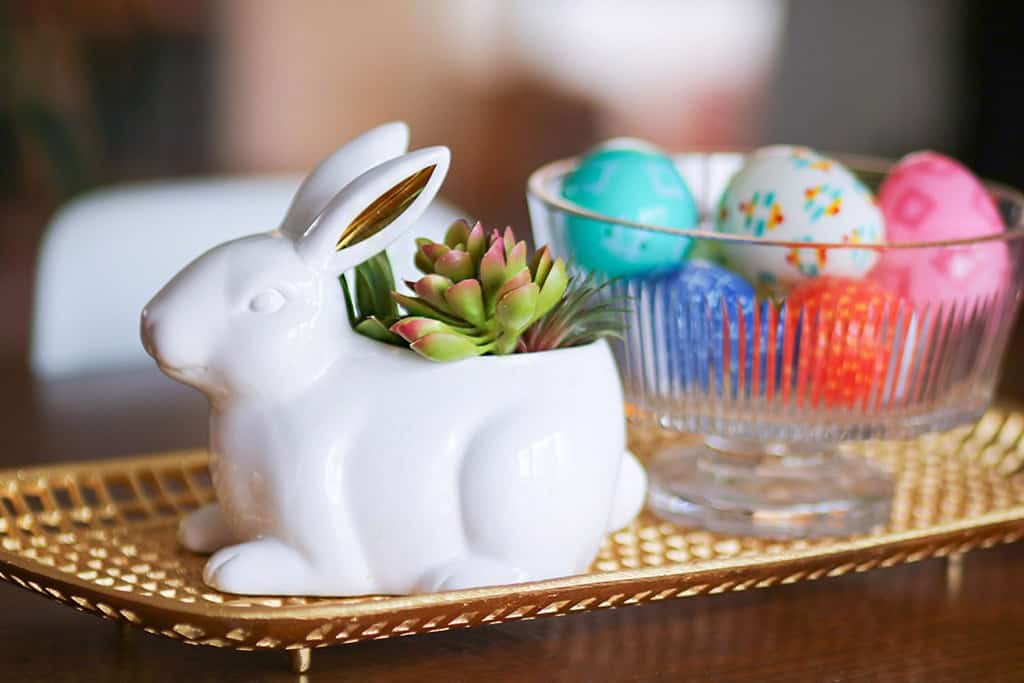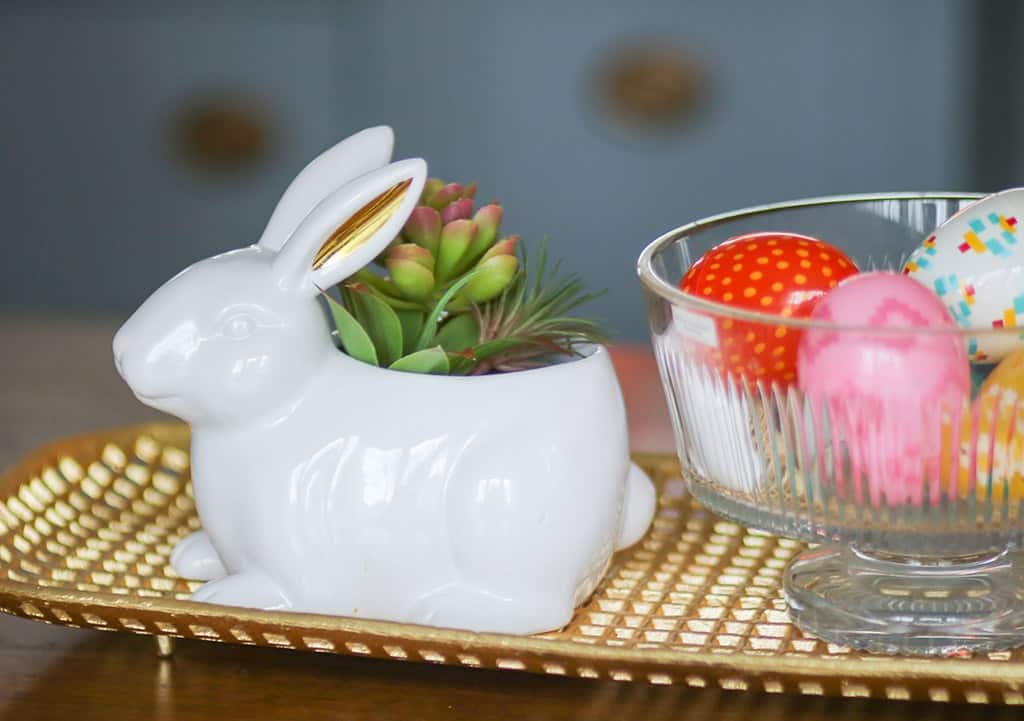 Ahh, I love the affordable and cute pop of color the eggs bring!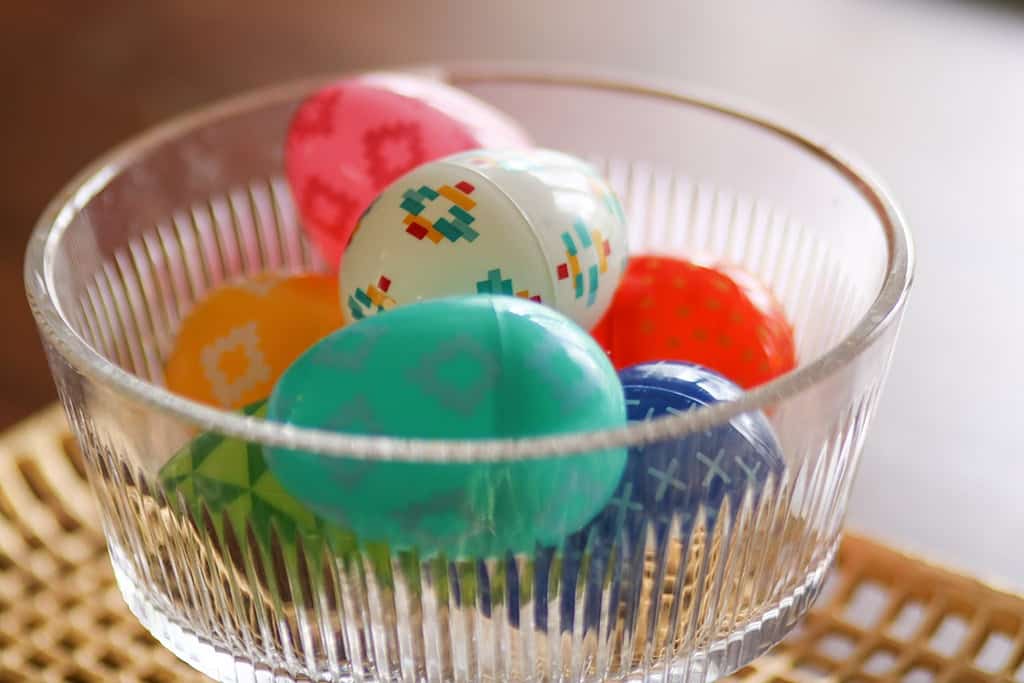 I hope my Easter decor ideas have inspired you to add a little festivity to your porch and window boxes if you have them.
xoxo
Audrey