Rainbow wood slice and a pom pom lamp tutorial – fun up any space whether it's a kid's room, playroom, or your home office.
Vivi and I are going to show you just how easy it is to make both quickly and affordably.
Gather your supplies:

Wood slices (Large and/or small)
Paint brushes
Acrylic paints
Hot glue gun and glue
Compound mitre saw
Safety gear
Affordable small lamp
Colorful pom poms (or neutral if you prefer)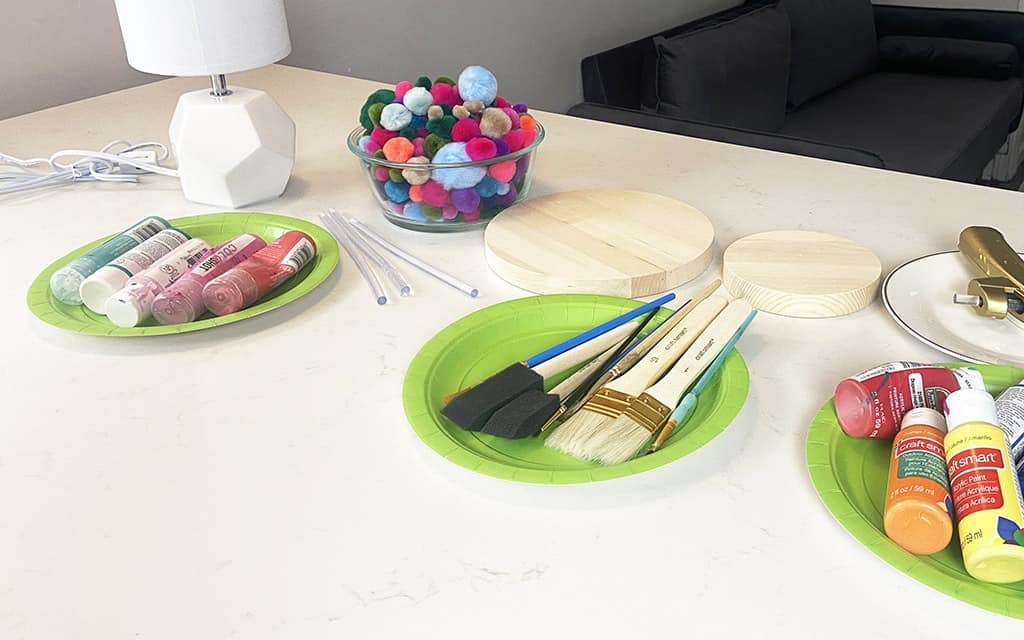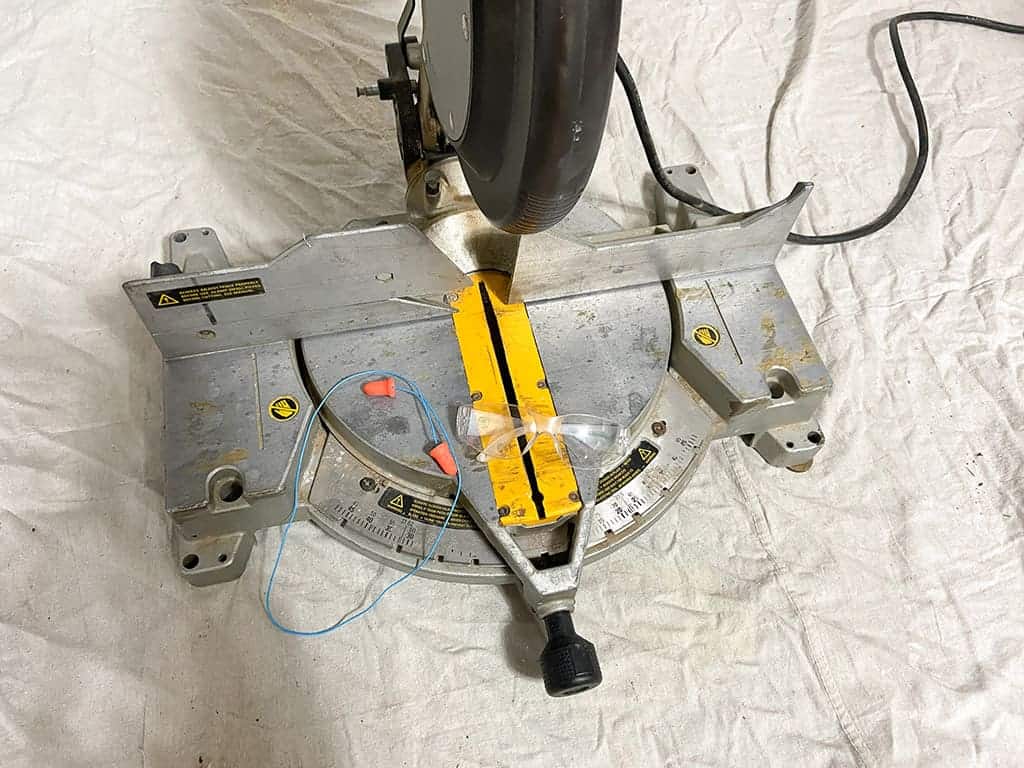 To begin our rainbow wood slice projects, we added acrylic paint in our desired colors to paper plates.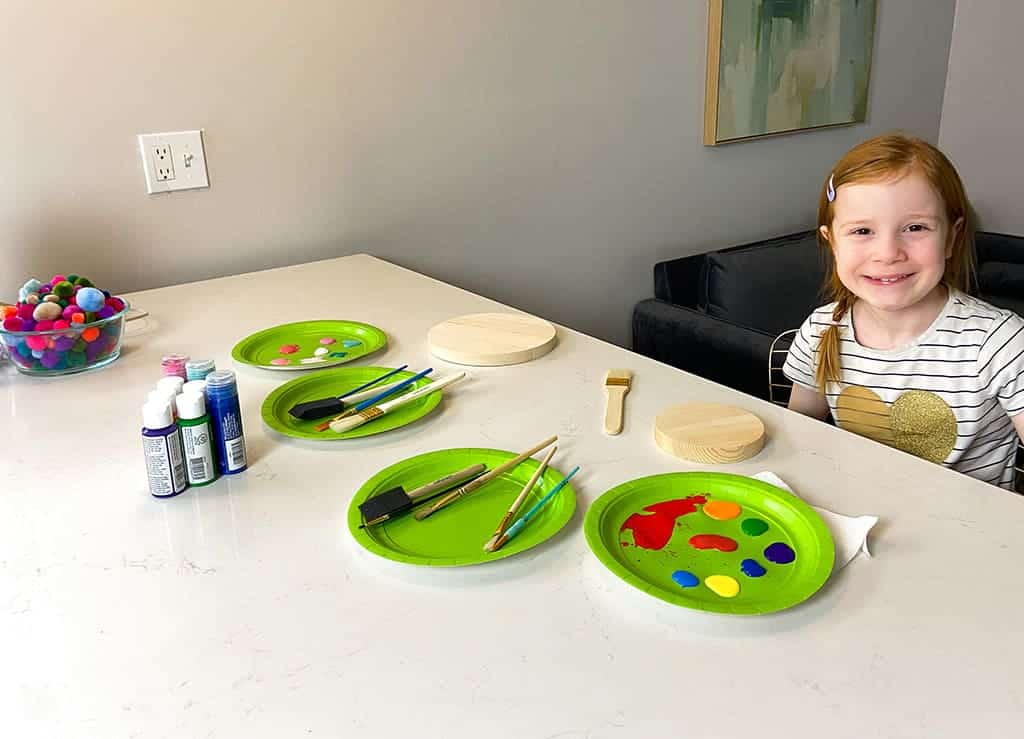 Then I went out to the garage to slice our two wood circles in half to make 4 half pieces.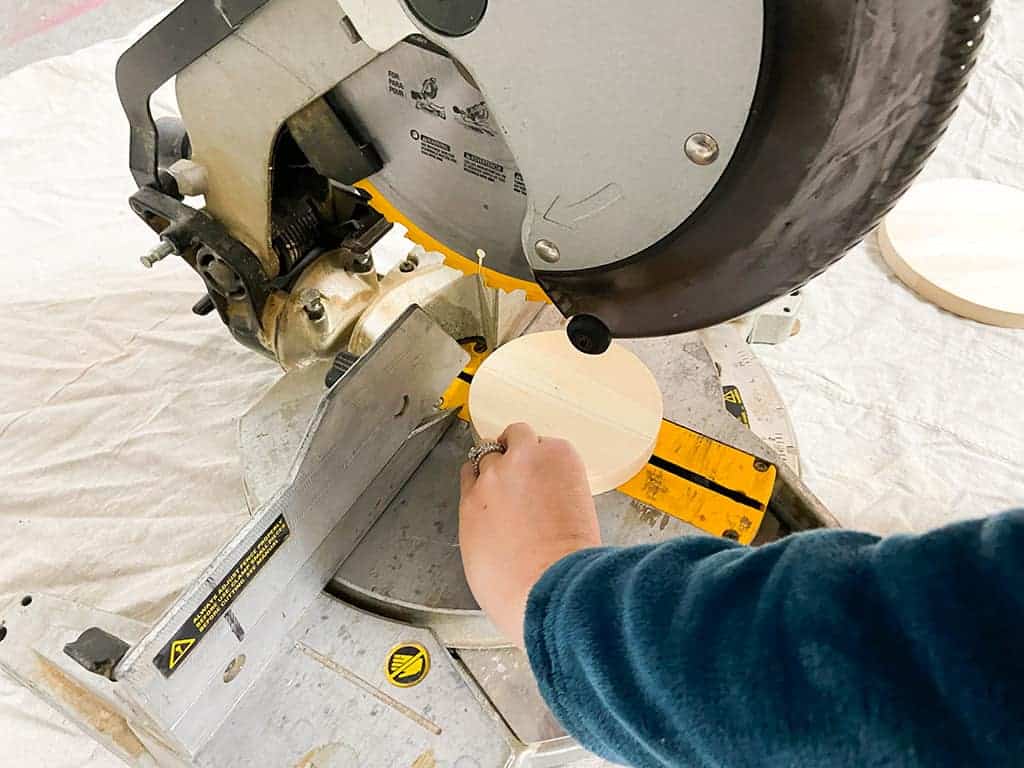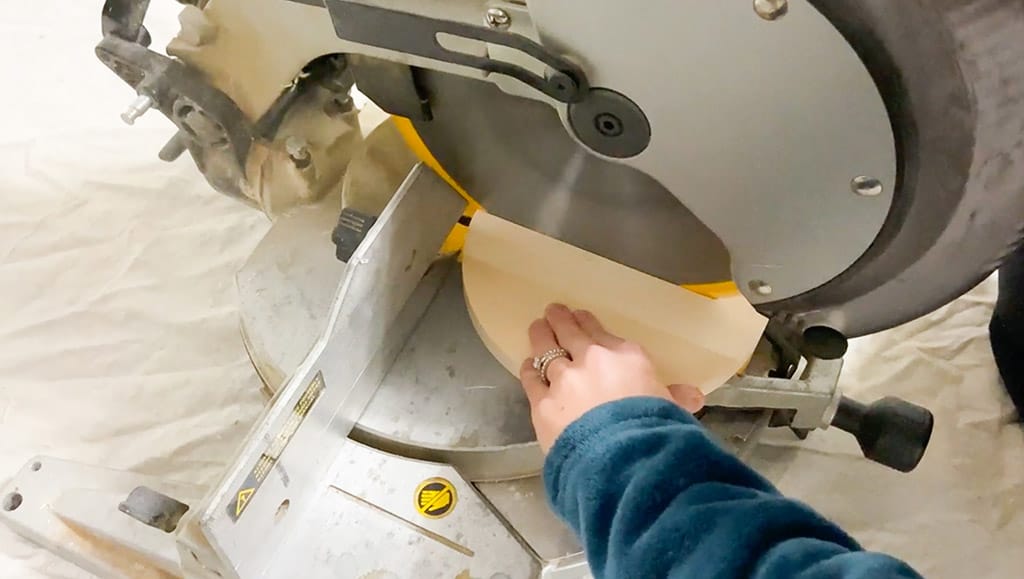 I brought them back inside and we both got to work!
With our first shades of paint, we drew on our first arch. I chose to do crisp lines, and Vivi chose to blend hers a bit.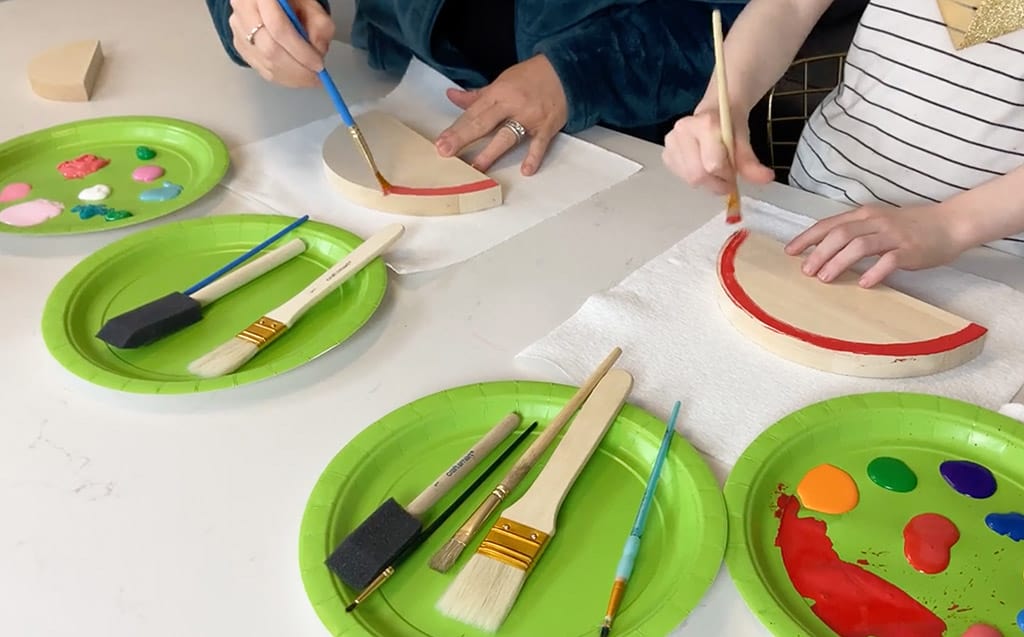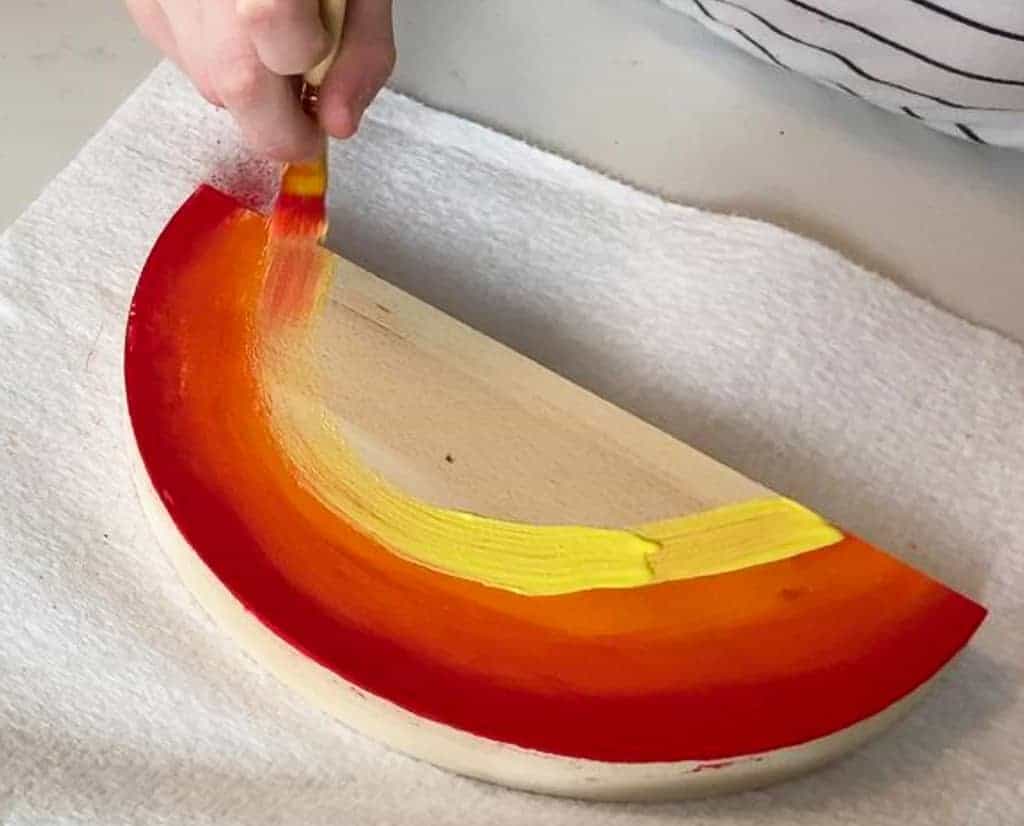 We both continued creating our rainbow arches until our half circle fronts were covered to our liking.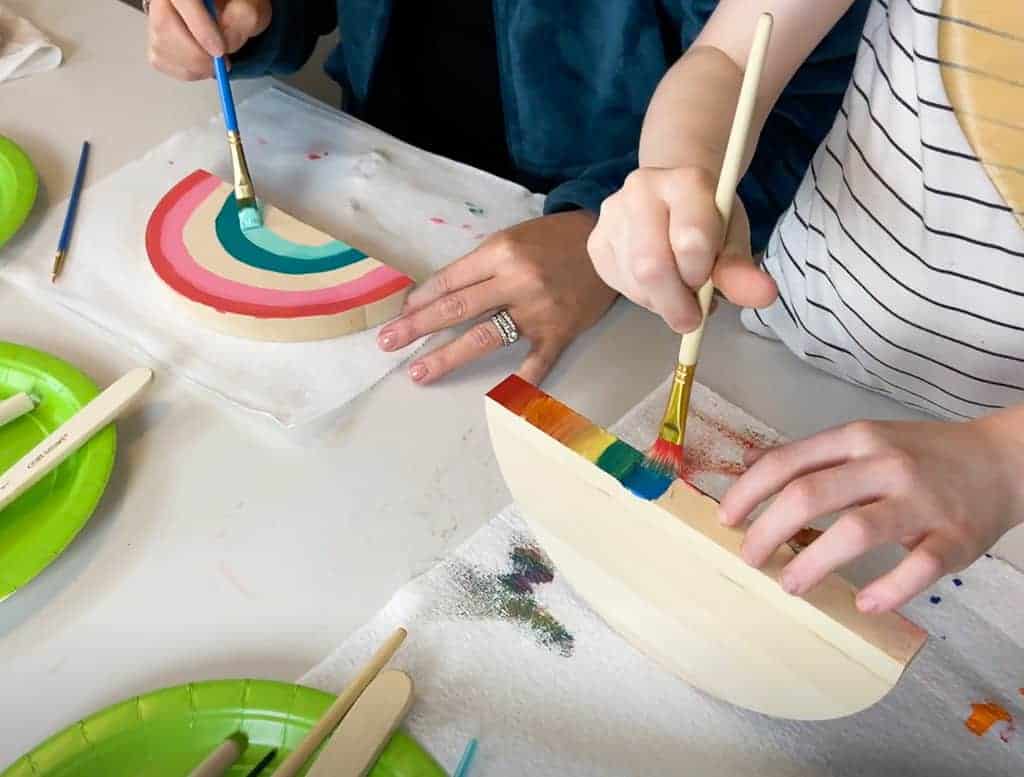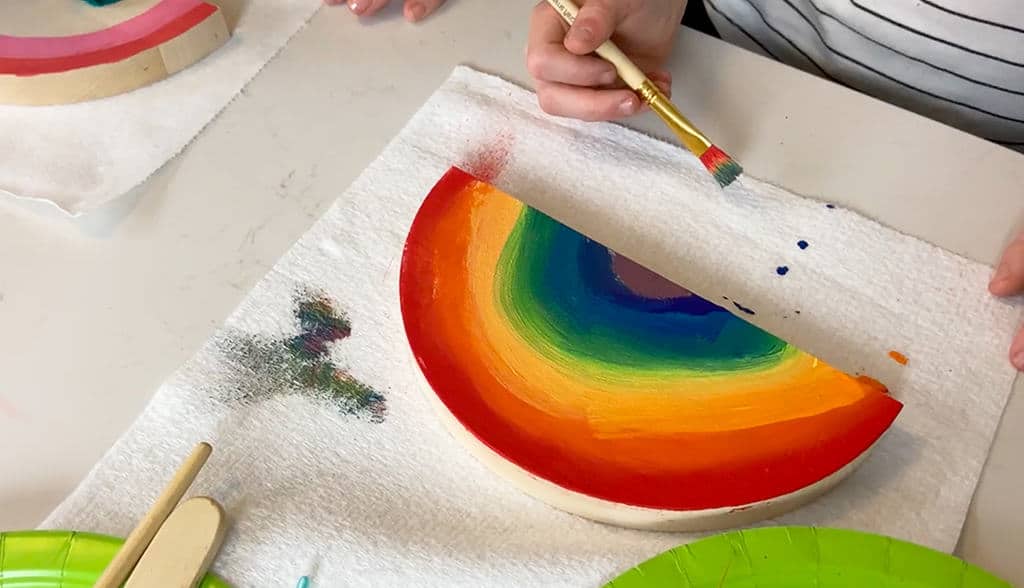 Then we painted the outsides for a more finished look.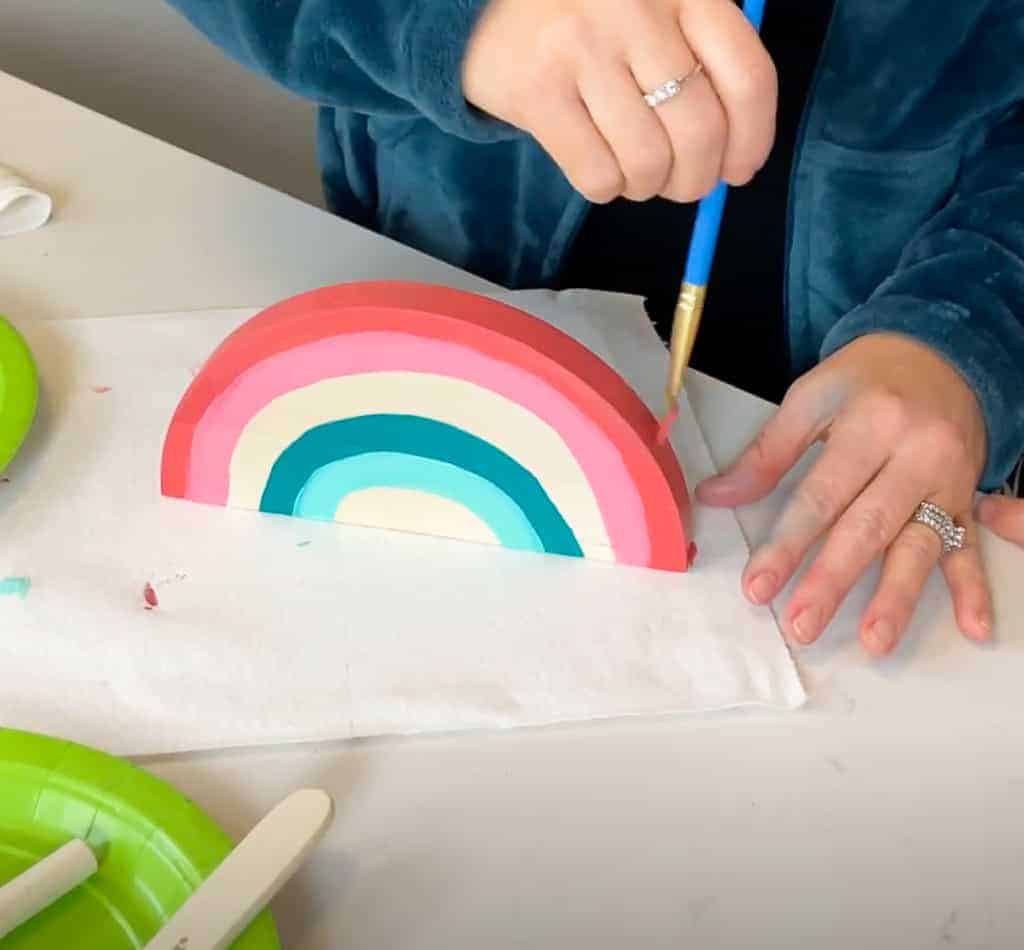 With our extra wood halves and paint, we decided to create a watermelon design.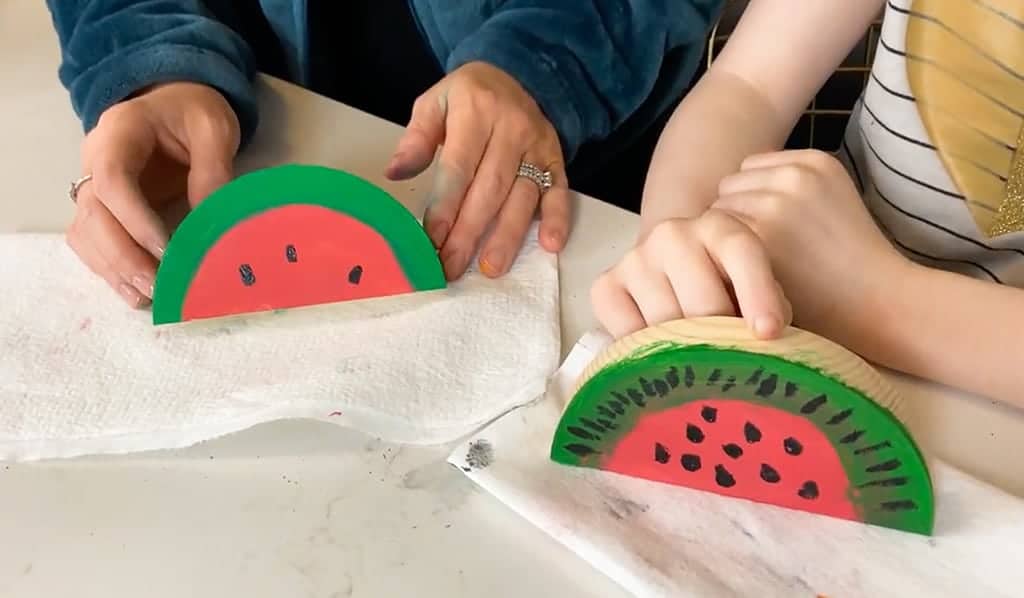 Next up we funned up a simple modern lamp by hot gluing colorful pom poms onto the shade.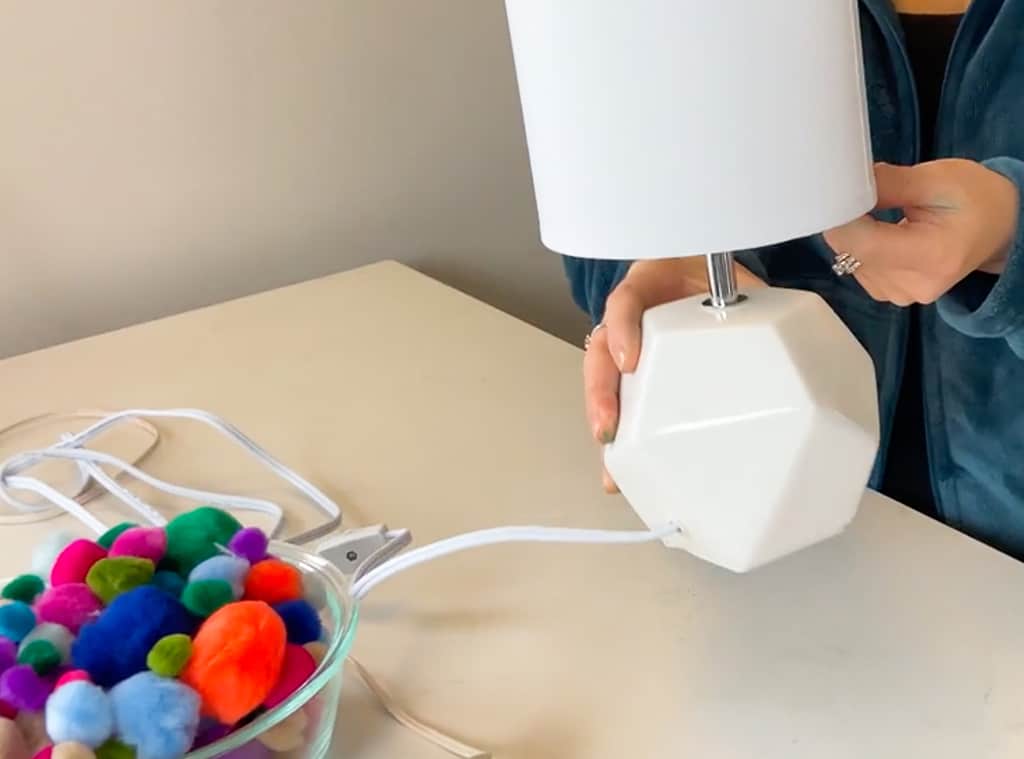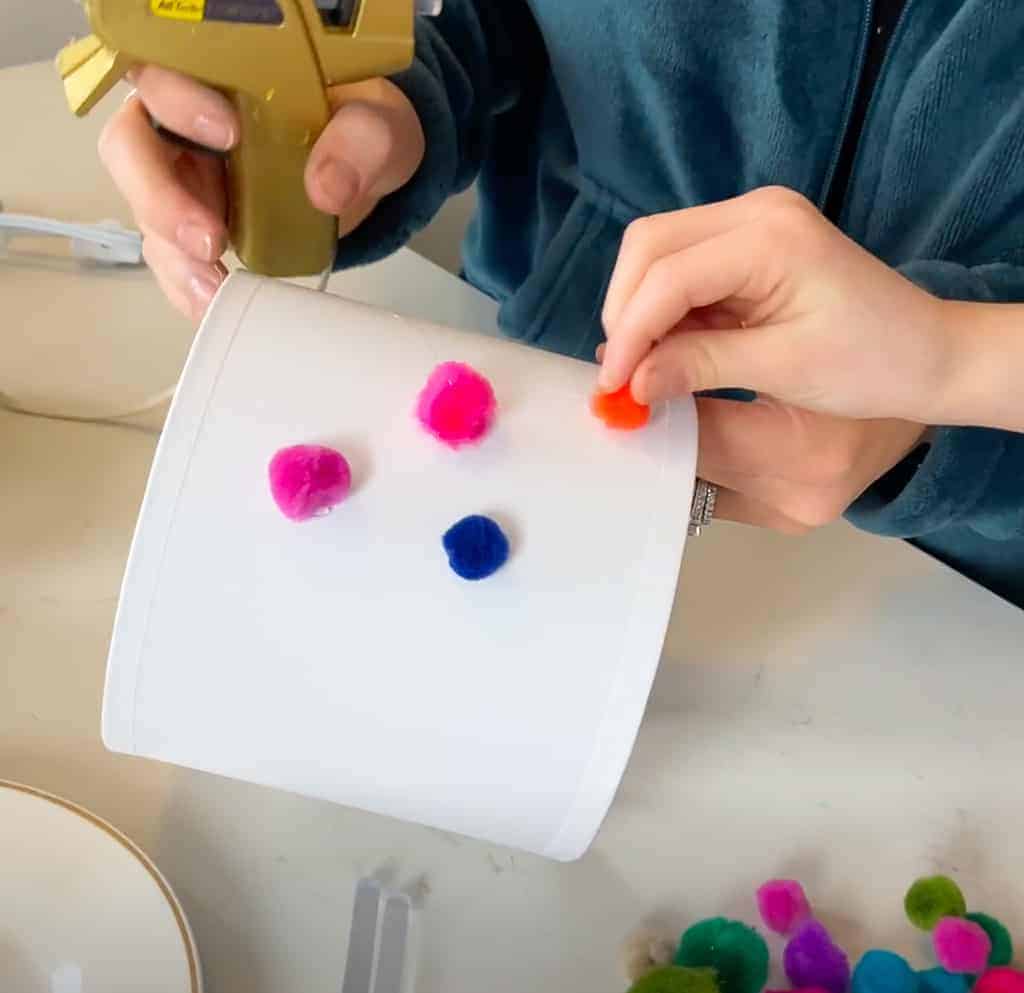 If you're more of a neutral fan (not a color lover), you can choose neutral pom poms – there are a ton of options available!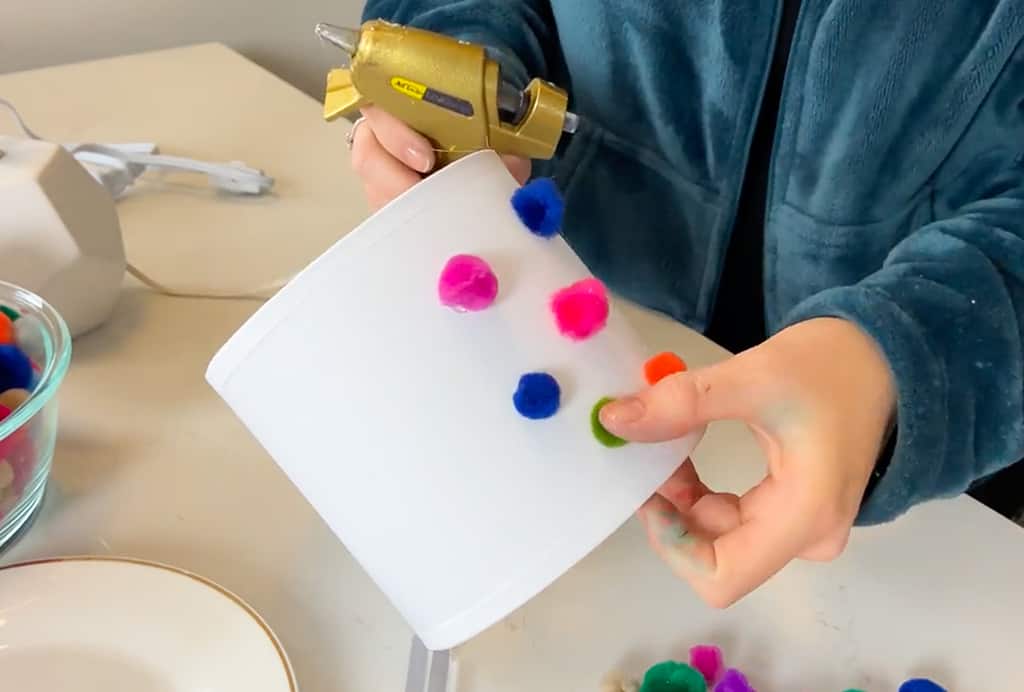 Add enough pom poms to cover your lamp shade and you are all set!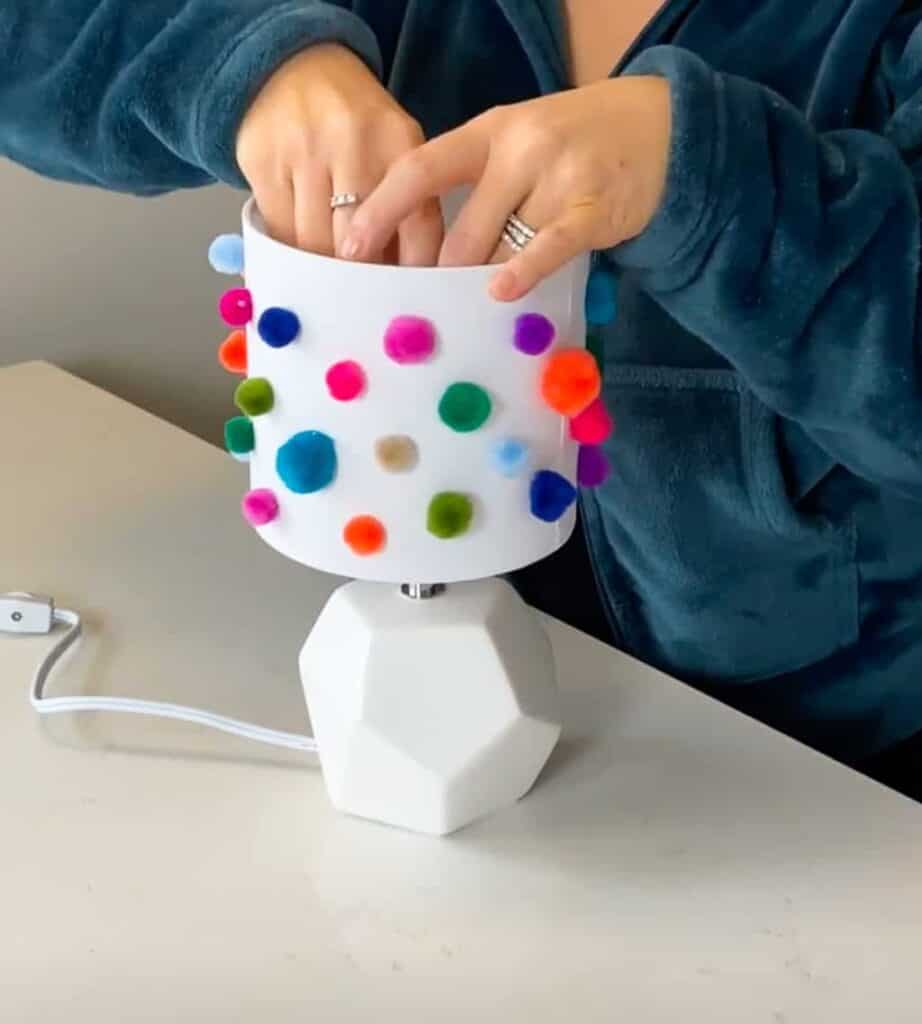 I added my rainbow wood slice, watermelon wood slice, and pom pom lamp to my home office desk to fun it up a bit!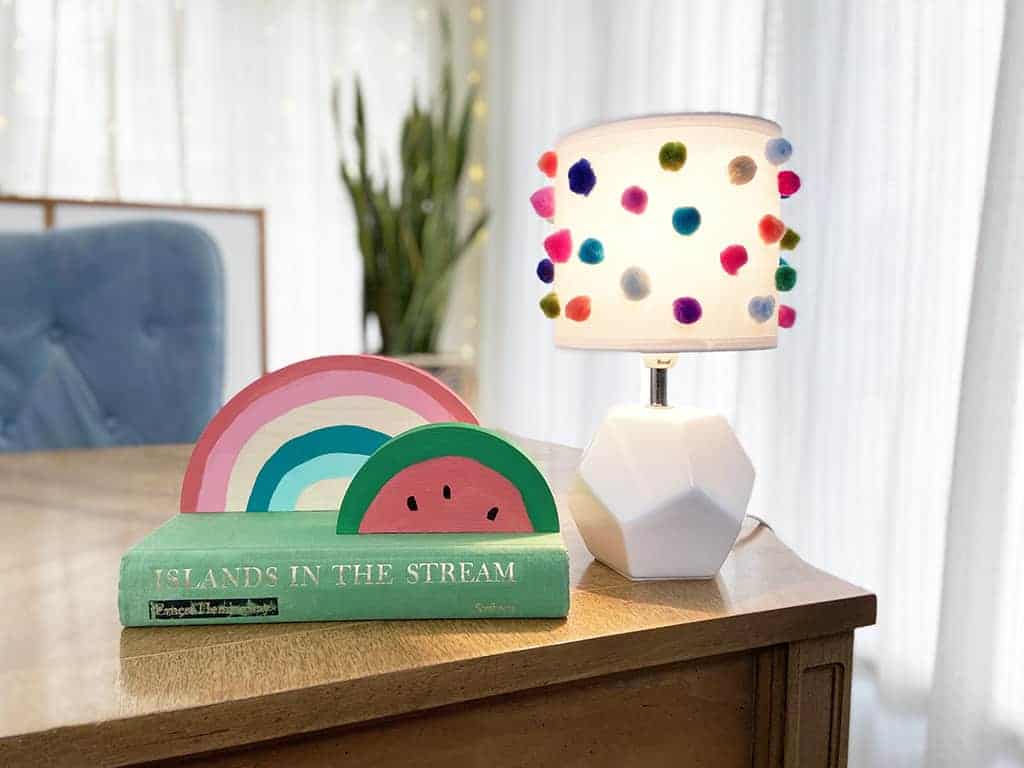 All 3 projects were super easy and took us less than 30 minutes. This is a fun kid craft activity and would be perfect for birthday parties, etc. I highly recommend!

xoxo
Audrey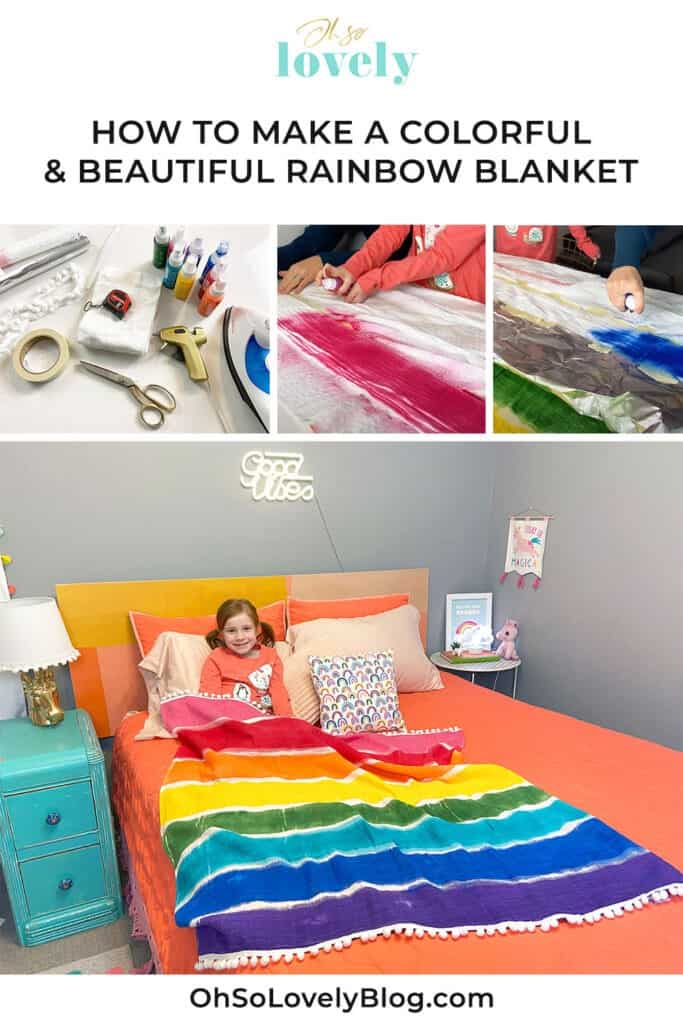 Pin our DIY rainbow wood slice and pom pom lamp for later!