I had the best mail day last week, guys! My new JORD wood watch arrived, and I love it even more than I expected! Have you heard of JORD? They make the coolest, most unique wood band watches. Yes, wood. How cool is that?
Before I even laid my eyes on the watch I was greeted with a gorgeous wooden box. Packaging perfection!
It's been a long time since I've worn a watch honestly. I usually just rely on my phone, but my battery life has gotten so terrible lately and my phone dies so fast (prob time for an upgrade). I feel so crazy when I that happens and I have absolutely no idea what time it is.
I decided to go back to a watch for a few reasons, but a big one is to become less reliant on my phone, which sadly spends too much time with me these days. There's also just something kind of classic about wearing a timepiece.
I've worn my watch everywhere over the last week, and have gotten quite a few compliments. It has such a unique look to it, and I'm now used to wearing one again. It helps that it's so comfortable to wear.

Grey has been one of my go-to colors for a while. It's a wardrobe staple, so I was super happy to find a watch with an ash grey face. I love how neutral it is and how it pairs with the warm Koa wood of the band.
It exactly matches the kitchen we're currently remodeling, which makes me laugh. Apparently I love that color combo (see the watch on some of our kitchen cabinetry below—exact match, ha)!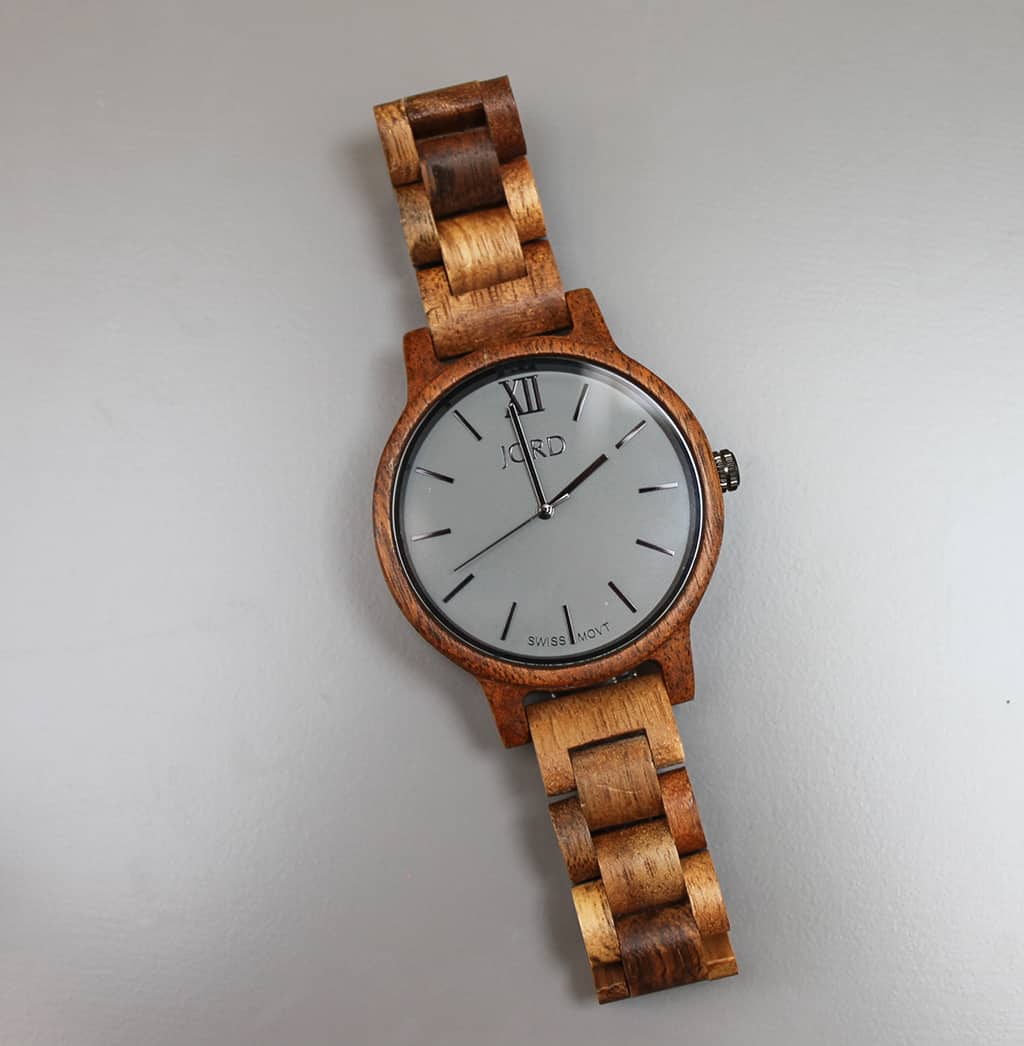 I love the oversized face, and am loving the layered up look with a bracelet. It kinda makes me wanna go out and buy lots more bracelets. 🙂
They even asked my wrist size when I placed the order. I didn't know my size, so they and shared a free printable wrist measurer with me. The watch arrived with some links removed for a better fit without me even asking. Great customer service!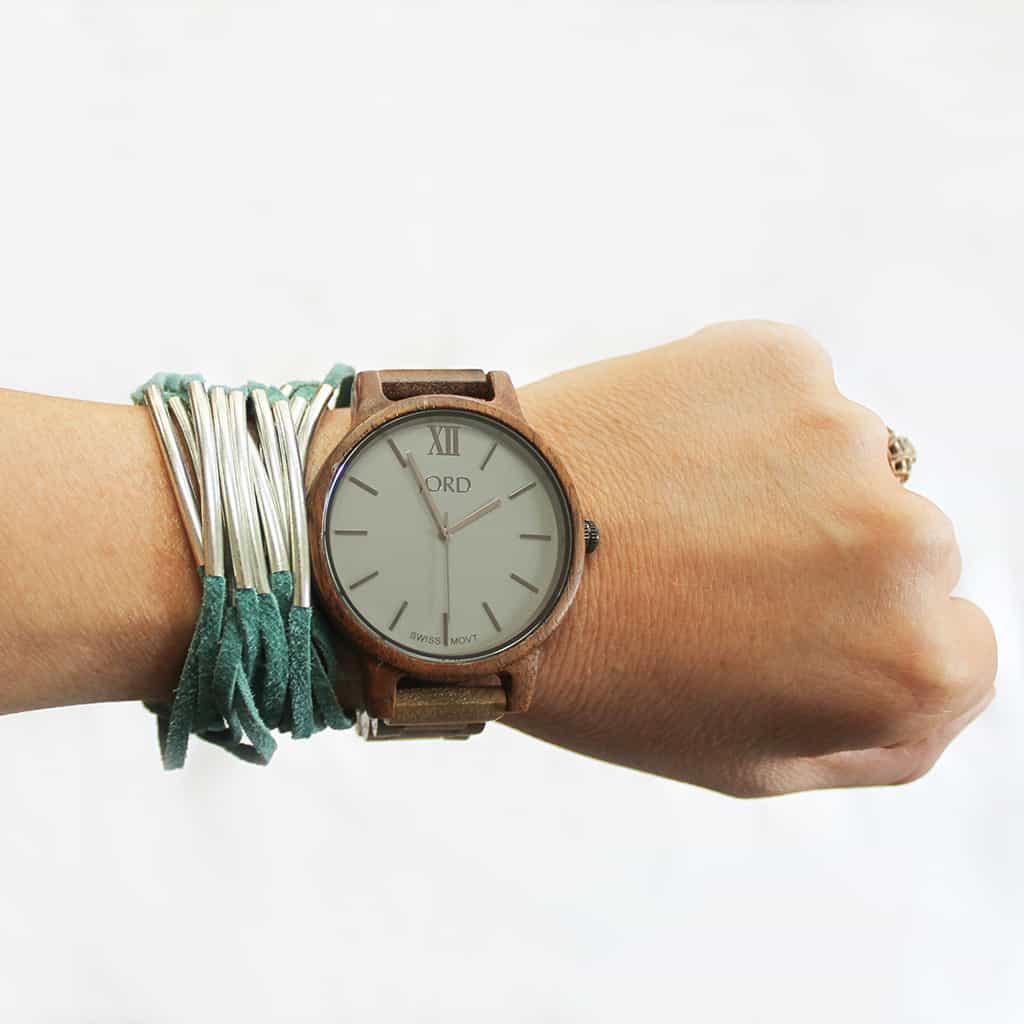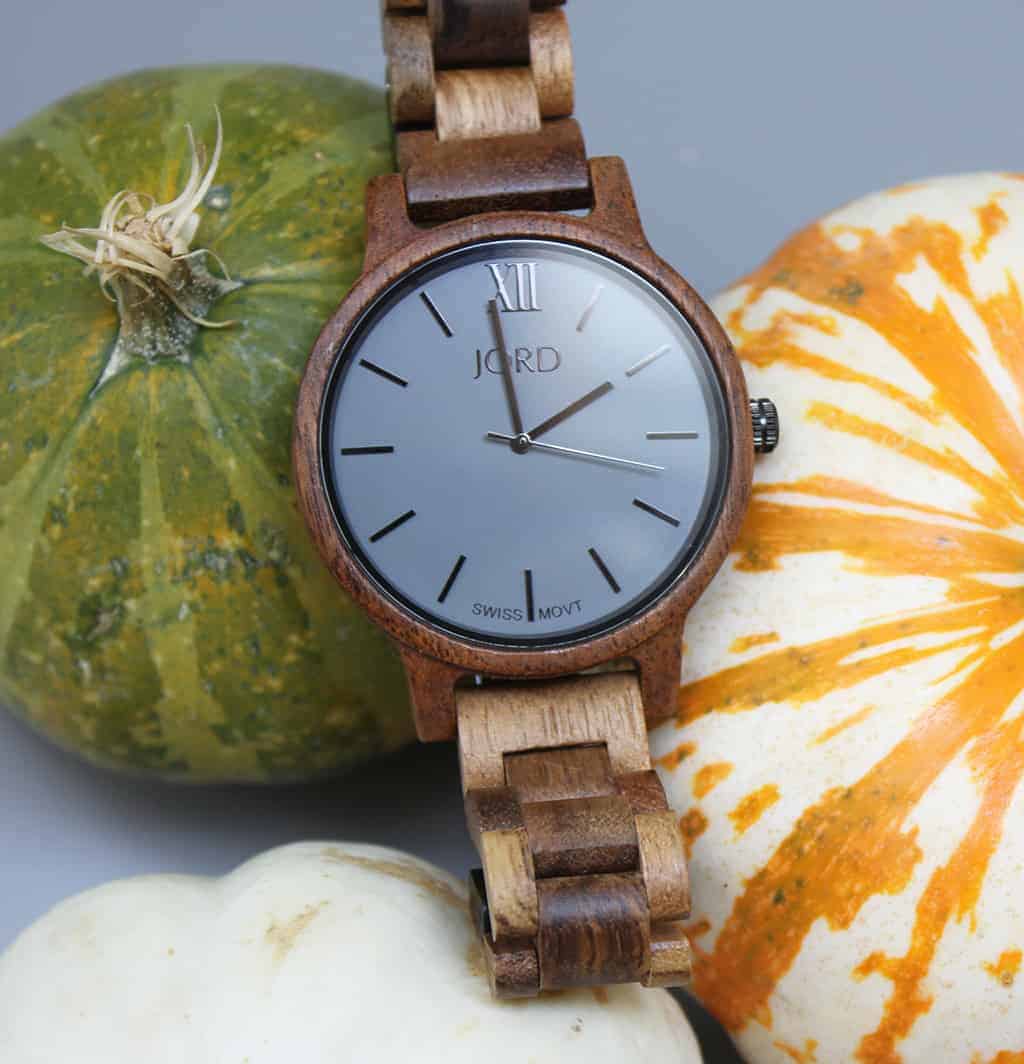 What do you think? Could a wood watch be your thing? I give this unique timepiece a big thumbs up!
---
Want a chance to WIN a $75 credit to get a JORD watch of your own?
Check out this awesome giveaway contest!
Contest winner gets a $75 e-gift code to the shop, and will be automatically selected and emailed.
All other entrants receive a $20 e-gift code automatically emailed to you just for entering…not too shabby!
PS. The contest will close 10/16 at 11:59 p.m., so hurry!
---
xoxo
Audrey