Happy fall, everyone! I have my FREE October 2017 calendar wallpapers ready to share. Yay!
Anyone else absolutely love the fall? It's my favorite.
This month I designed 3 options for you in both Sunday and Monday starts and for both desktop and mobile. My 4-year-old daughter and I actually created this abstract art together, so it's pretty special to me. It's available in coral/orange, green, and pink tones in both Sunday and Monday start dates. Oh, and I added a blue option at last minute.
Here's a peek…
(click to enlarge)
And blue was added later….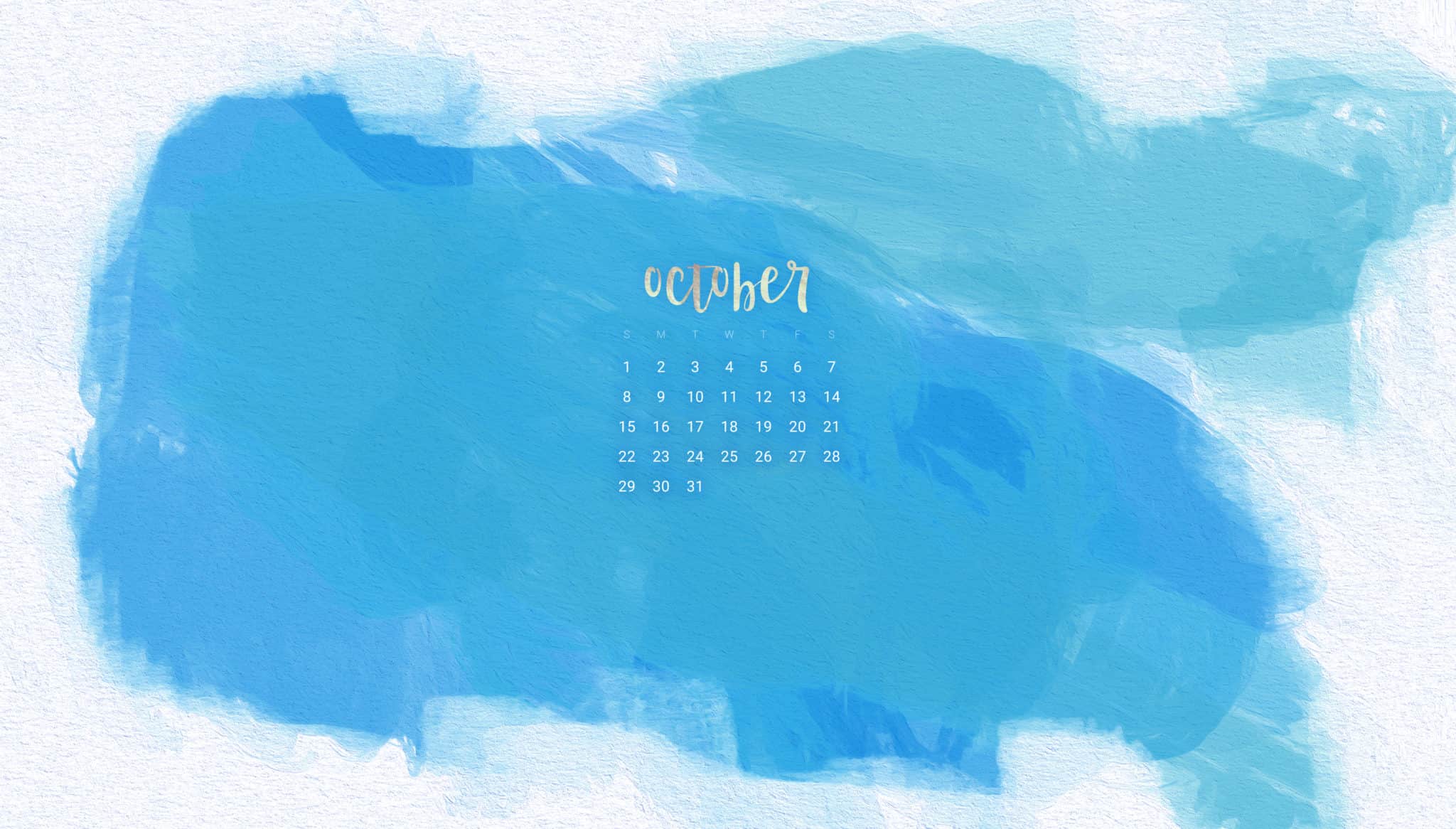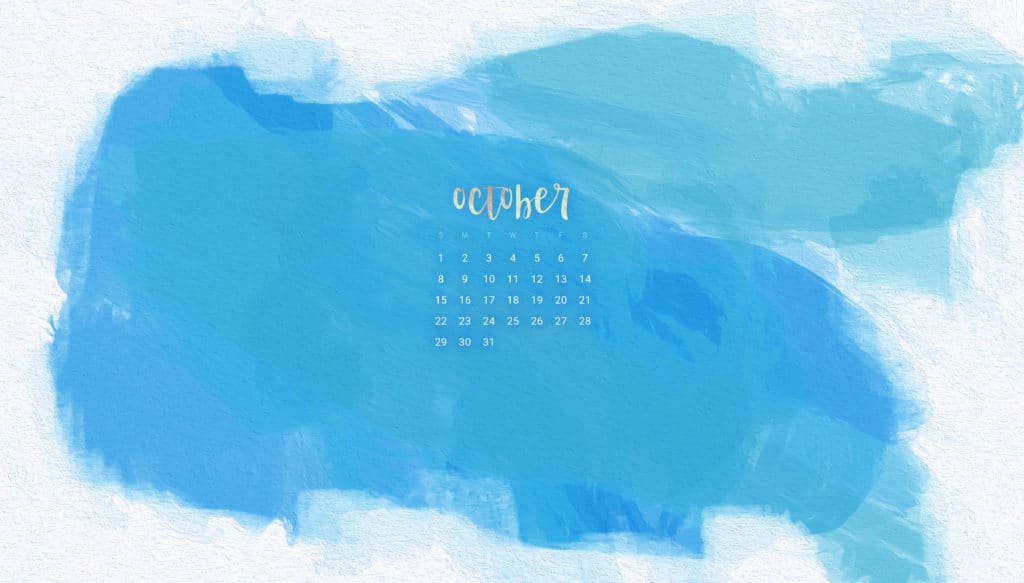 I had a hard time choosing which one to use, so this month I'm trying something different and using all 3 options on my desktop. I liked all color options equally, so I just set them up to automatically change every 30 minutes. I might to that more often. I still need to decide which one I'll use on my smart phone.
Anyone see one you might download? I absolutely love it when you tag me in your desk posts on Instagram, FB, and Twitter. And I always appreciate you sharing on Pinterest. 🙂
xoxo
Audrey
Pin it for later!