Who's ready for another freebie? I am sooo loving this one, you guys. I'm trying something new with this marble and gold foil desktop wallpaper organizer, and hope it'll help me keep my desktop a tad more organized.
I drew inspiration from our current DIY kitchen remodel. In my opinion you can never go wrong with gold and marble. 🙂
Let me know what you think, and if you'd like for me to do more of these in the future. I always love to hear your input and ideas.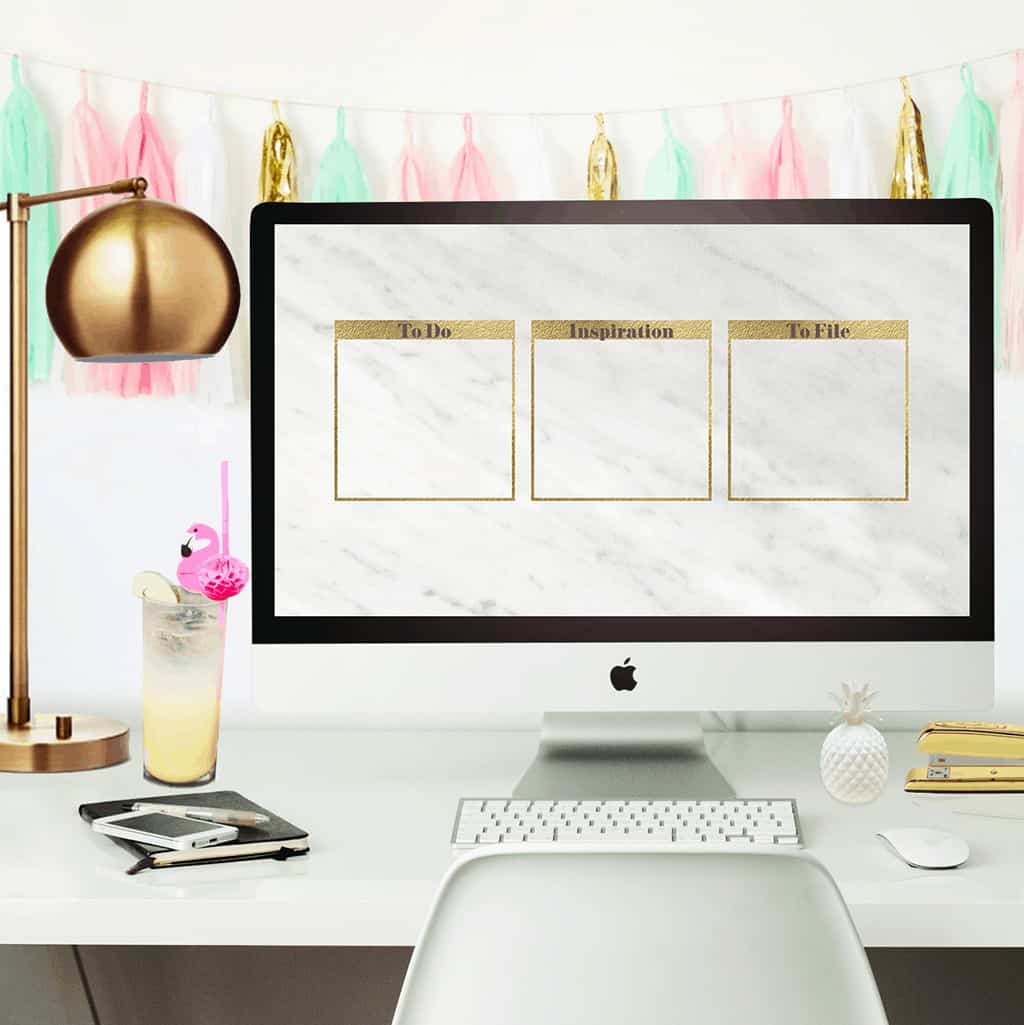 Click here to download the freebie!
xoxo
Audrey