Looking for an inexpensive yet impactful dining table decor? With only a few supplies you can create your own awesome DIY succulent centerpiece.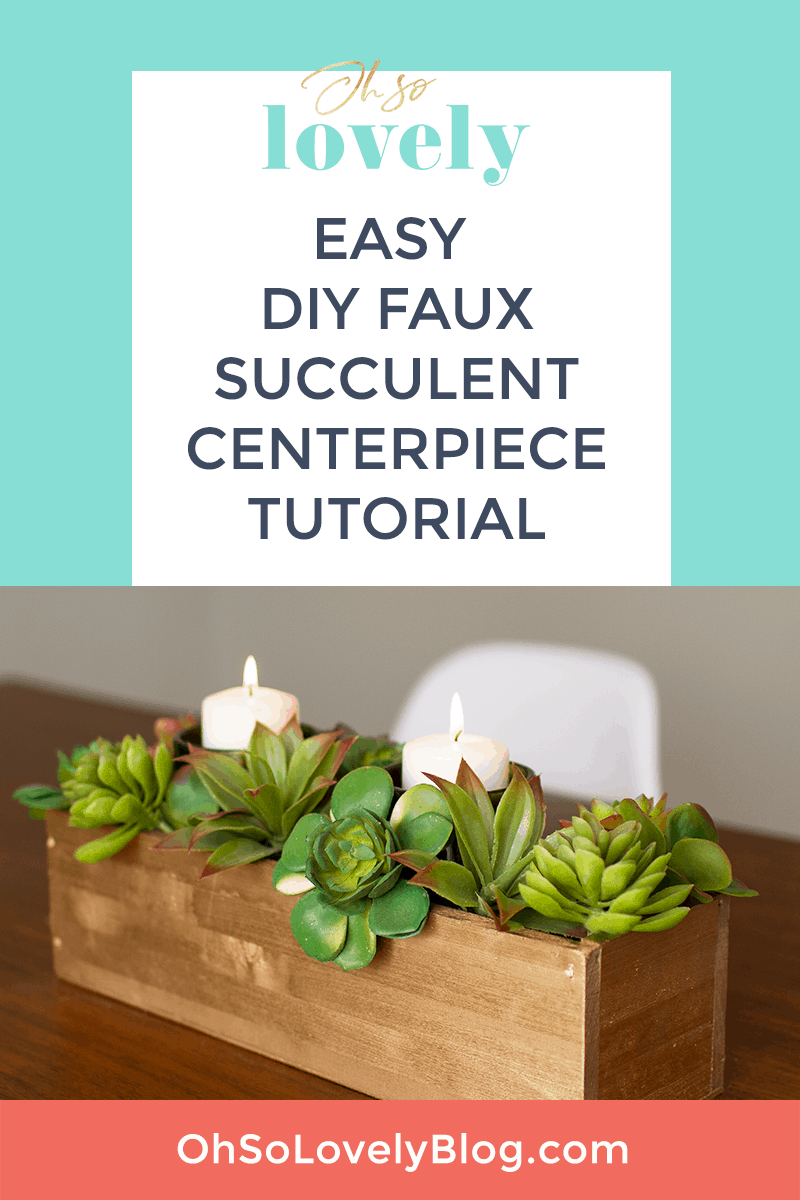 So we're in the middle of updating our dining room (for like the third time in a couple of years). In our defense we knocked down some walls for the kitchen reno and flipped rooms, so it had to happen.
Total side note: We used to use a cool vintage white and gold table as our dining table, and before that it was my office desk at our previous house. It got a lot of use over the years for only $30 and some paint, but we were ready to move on to something a little bigger and more modern, so we recently bought an affordable table from World Market. I'll share all of those details with you when I take you on the tour of our dining room in a few weeks.
The new dining table is great, but it is medium toned wood, and with a few other darker pieces the room feels too dark, so we are fixing that with a buffet paint update, a bright DIY shelf backer, white modern chairs, and a colorful rug among other things. The room is coming together, but the table was begging for a fun yet simple centerpiece (you prob forgot that this blog post is actually about the centerpiece, huh? Back on subject I promise).
Well in true Audrey fashion I scoured the house for anything I could find to make a centerpiece. I found an old wooden wine box, some extra faux succulents from an old DIY wreath project, and some candles from a past TV segment DIY project. I instantly knew what I was going to make. Boom!
Here's the full supply list for your very own DIY succulent centerpiece:
– Faux succulents (10-15)
– Wooden wine box (or any rectangular box)
– Gold spray paint (if you wish)
– Large rocks (or any filler material)
– 2 candle votives and candles
– 2 spray paint caps (or anything that can bring height)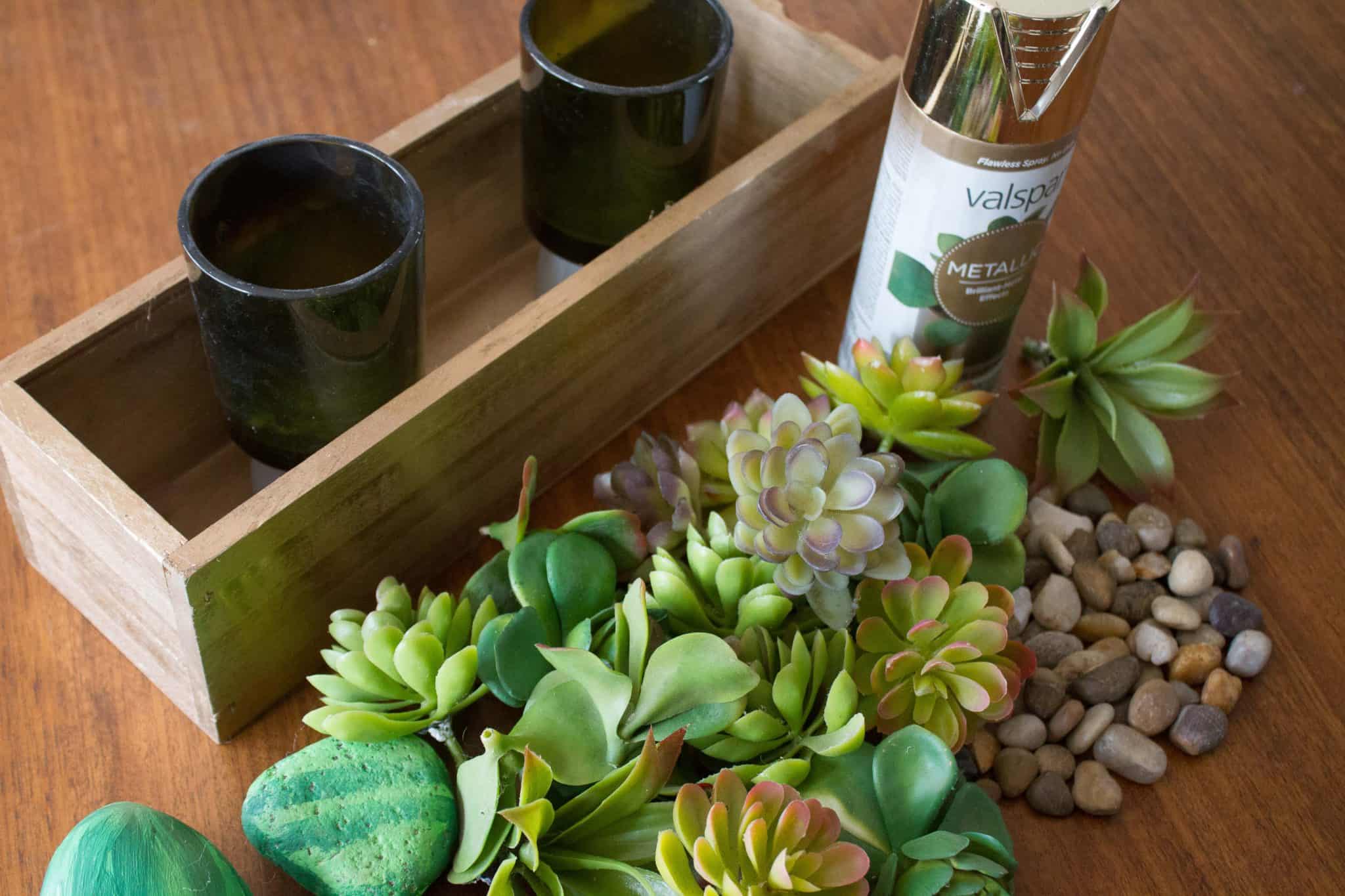 Start by spray painting your wooden box if you wish.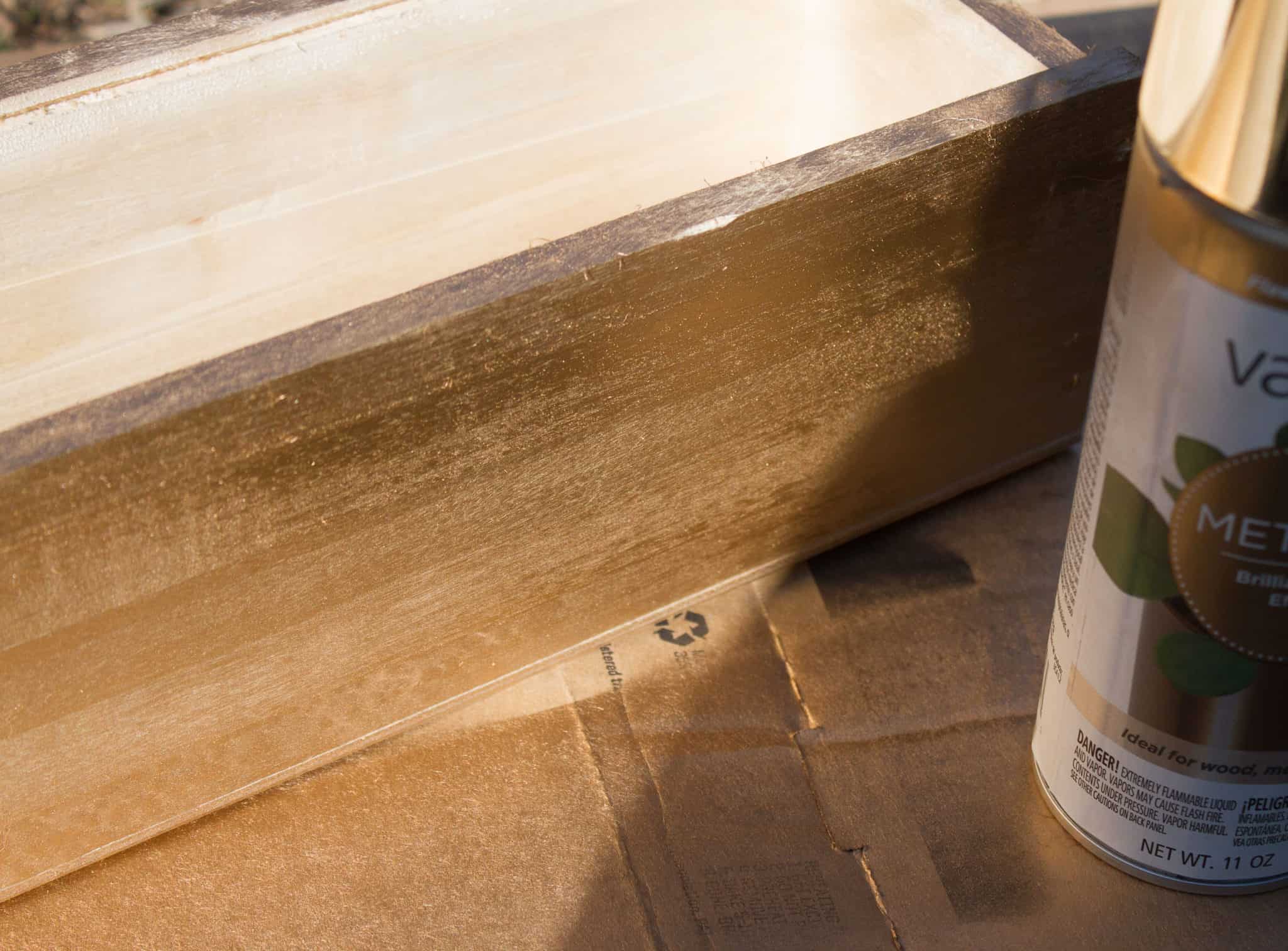 Once dry, place in your large rocks and spray paint caps in the bottom of your box for filler. You'll want to put the flat spray paint caps where your votives will go. Flat surfaces and candles are a good combo as you probably know, ha.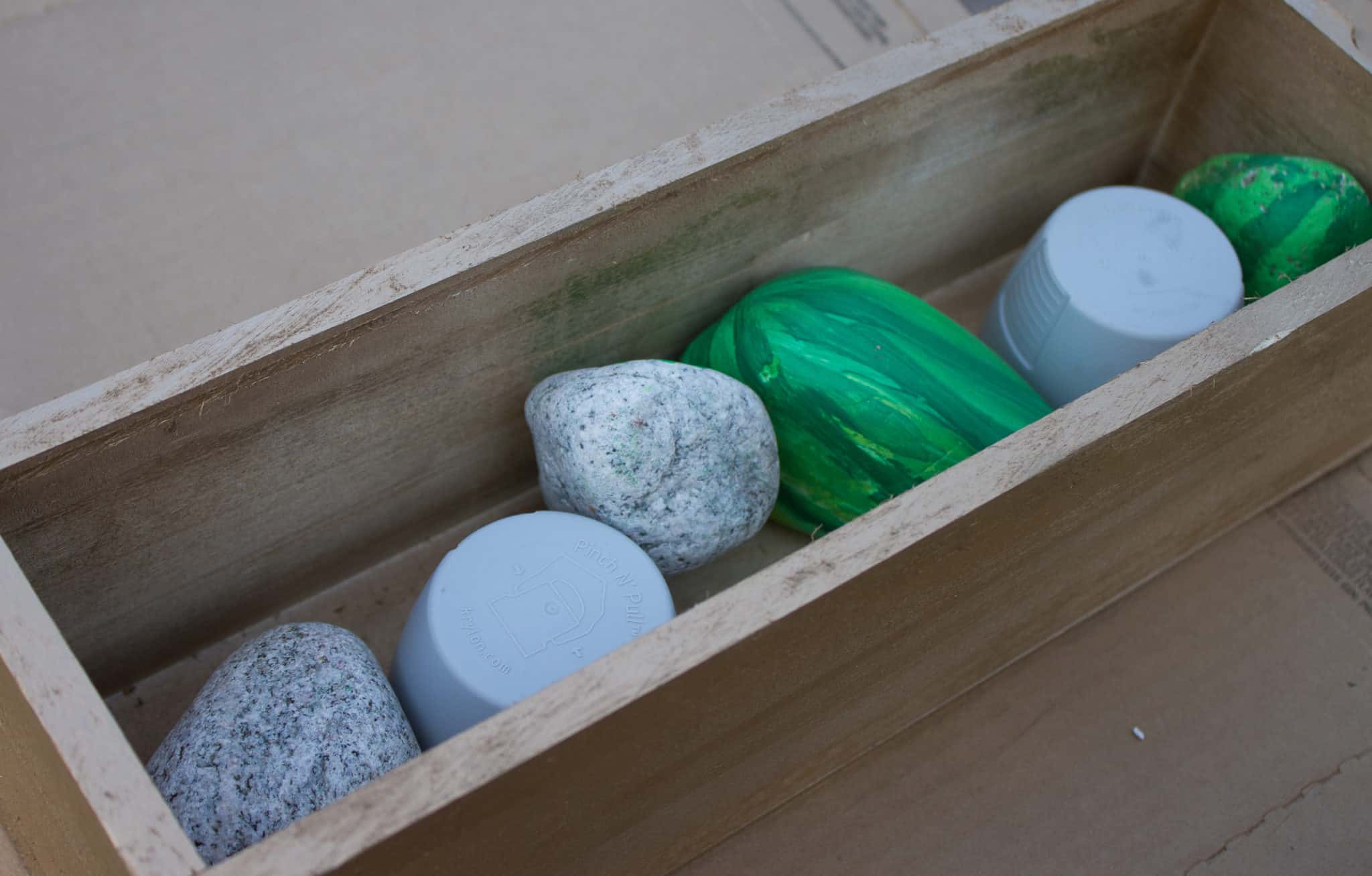 Place your candle votives.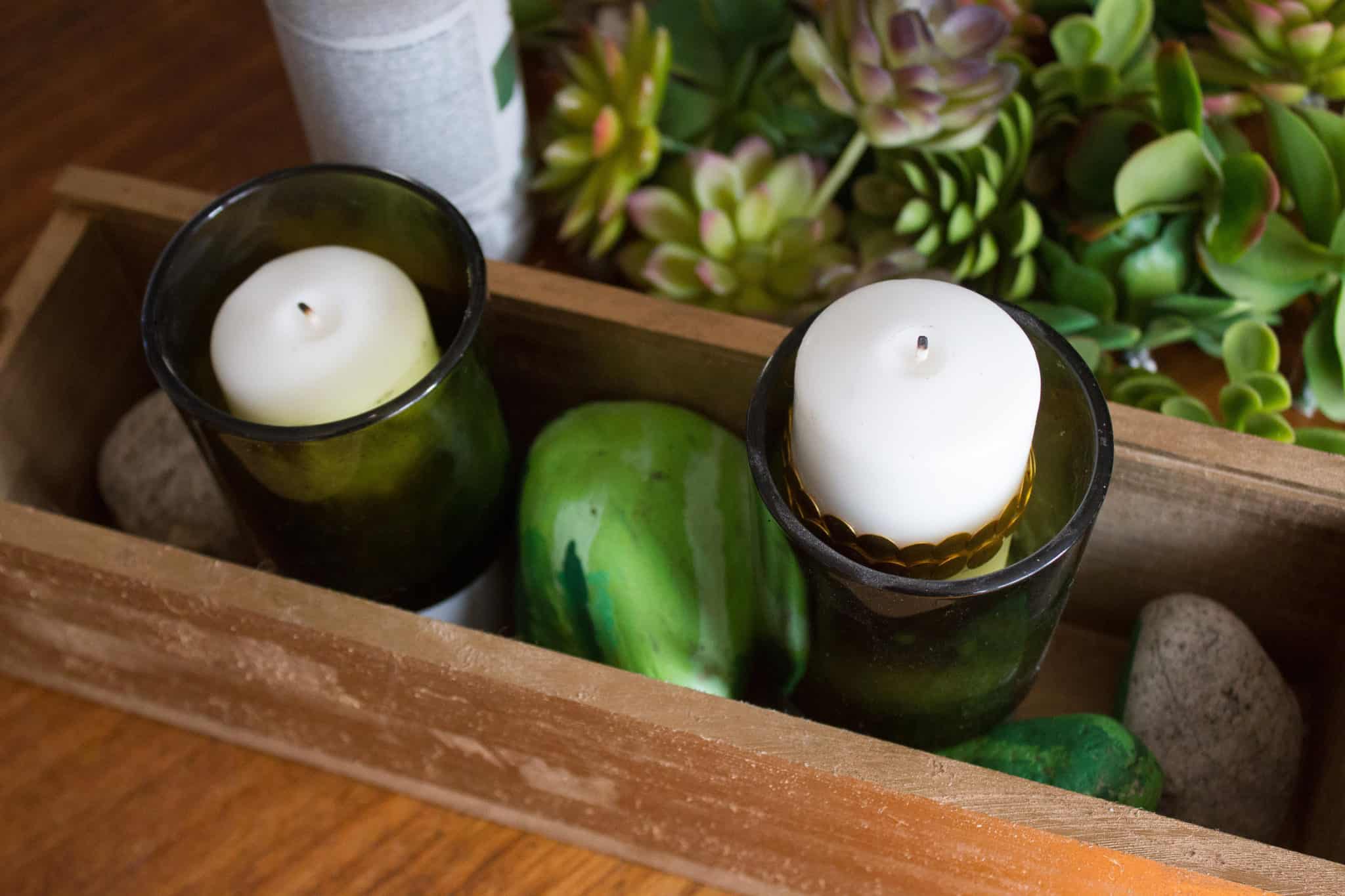 Start filling in with your faux succulents until you're happy with the look.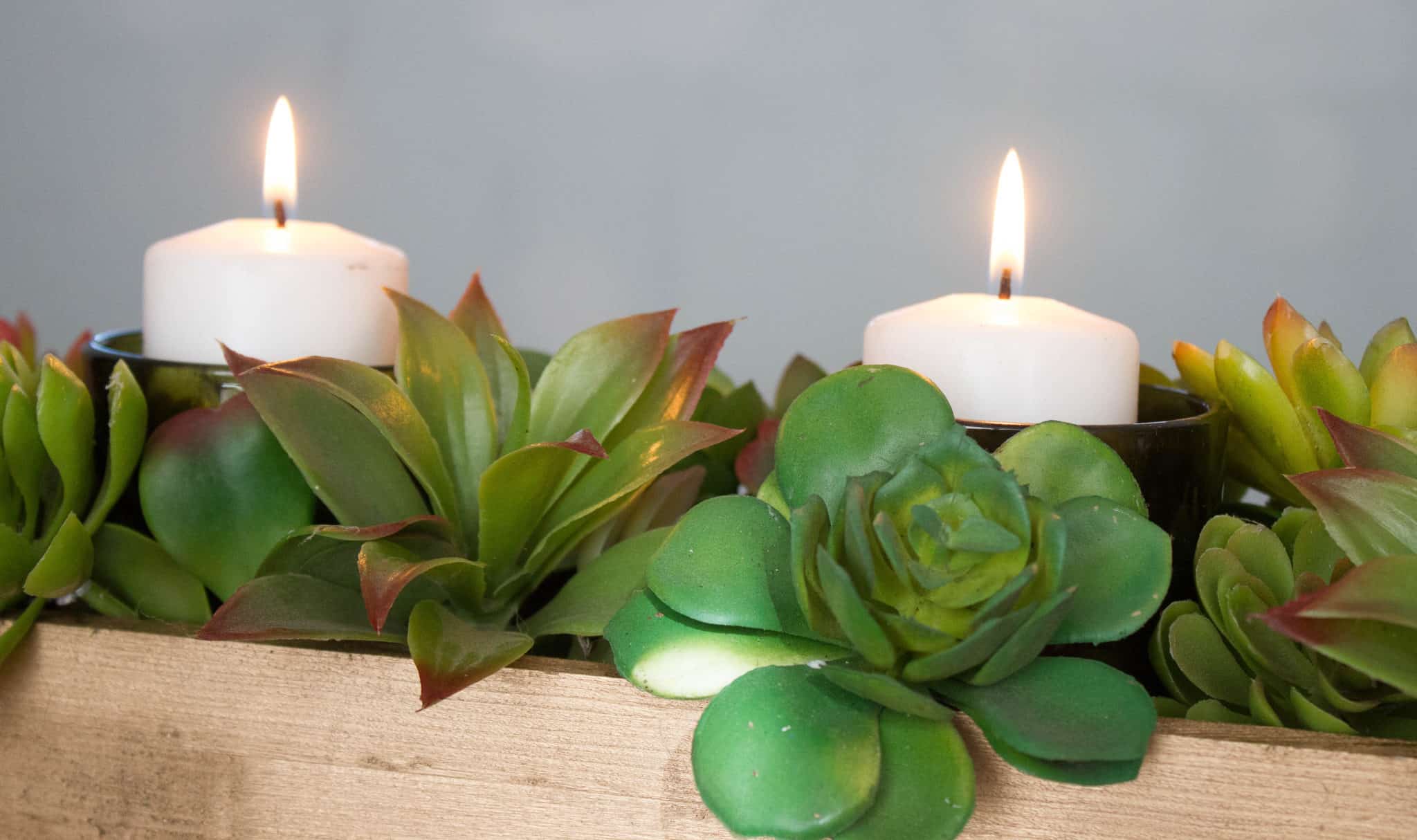 Light the candles, and step back to admire your quick, easy, and affordable DIY succulent centerpiece.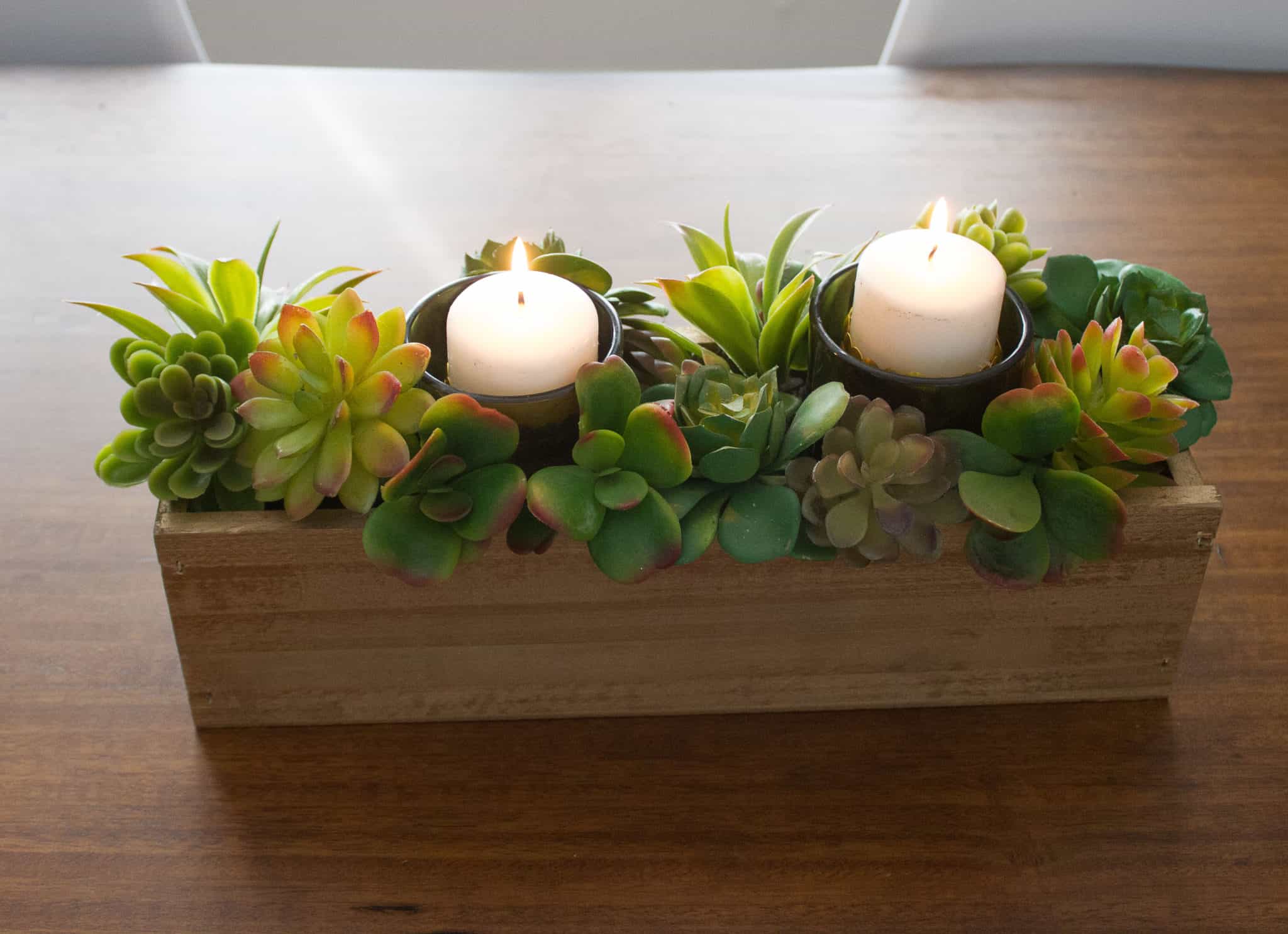 What do you think?
I love it—makes such a simple statement on our table.
I can't wait to share the full dining room revamp with you soon. Stay tuned!
xoxo
Audrey