We've spent the entire weekend outside in our deck cabana, and it' been amazing! I spruced up the cabana quite a bit and love it EVEN more (stay tuned for a future post on that). Yesterday (with her permission) I decided to update Vivi's faded Minnie Mouse outdoor table. It turned out so cute that I decided use it as a side table for our adirondack chair (again, she said it was ok, haha). And here are the super easy steps to my DIY side table update….
Here's the faded table before.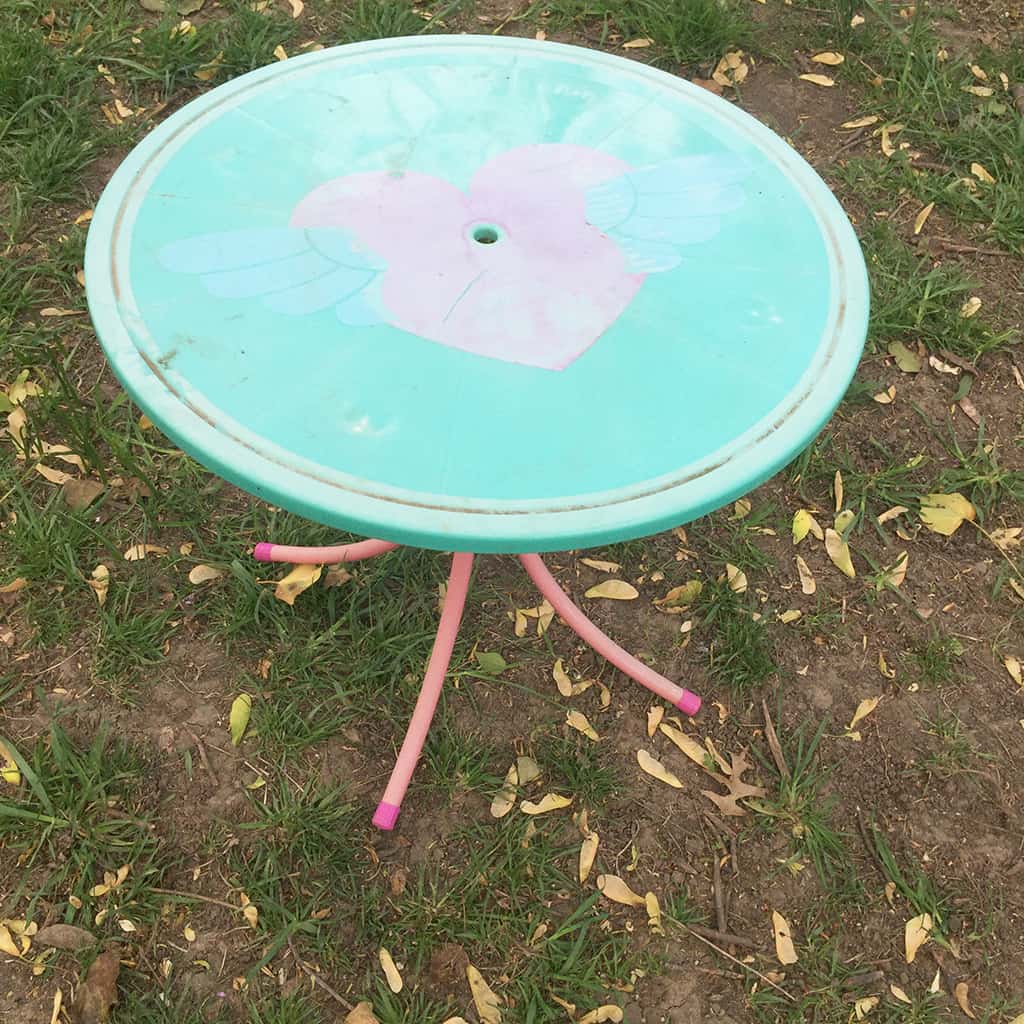 I gave it a quick wipe, and popped the legs off of the table—I love that the legs can be easily removed. So much easier to paint that way. I gathered my navy and metallic gold spray paint and some large cardboard to use as my drop cloth.
I gave the legs two coats of gold spray paint, and the top two coats as well.
I let the pieces dry and put them back together. I love how it looks next to the aqua adirondack chair and how it ties in with the pillow and flowers.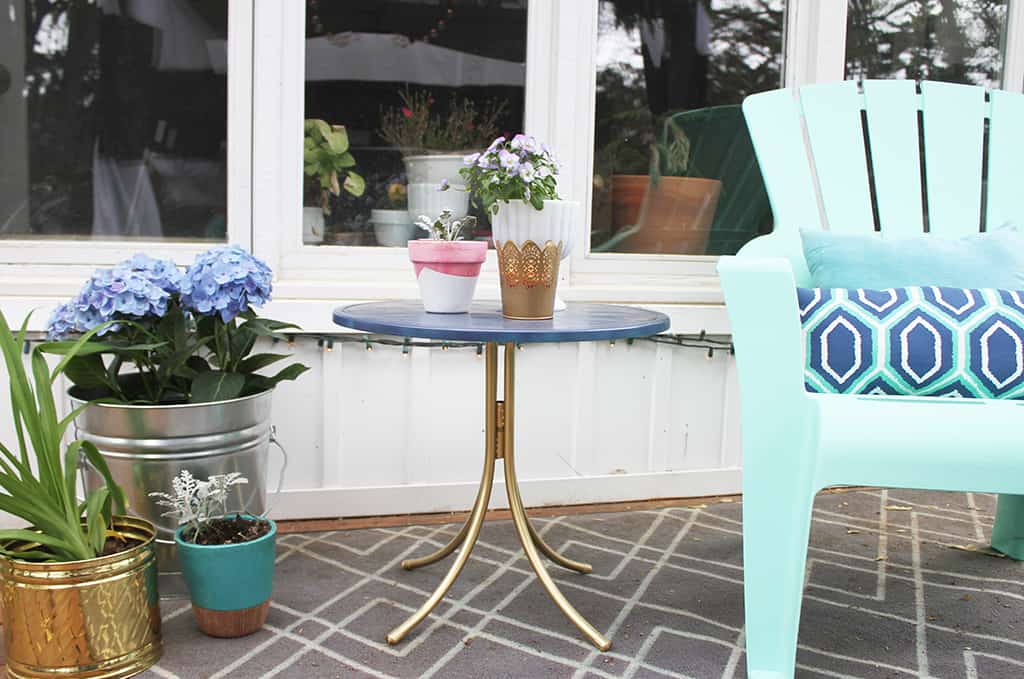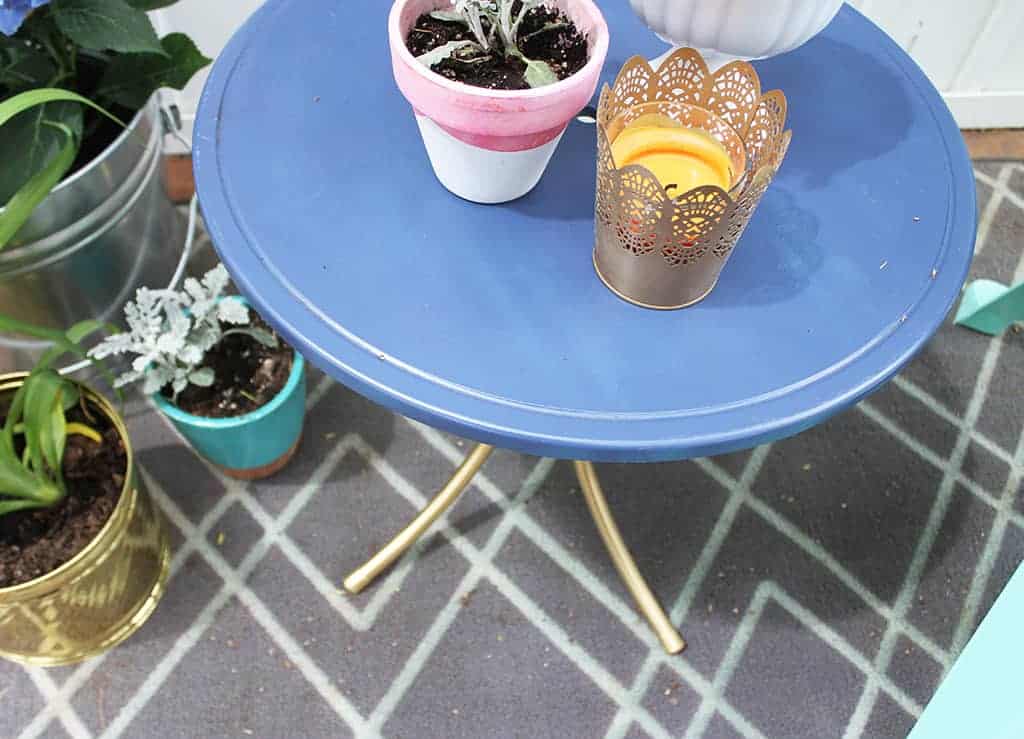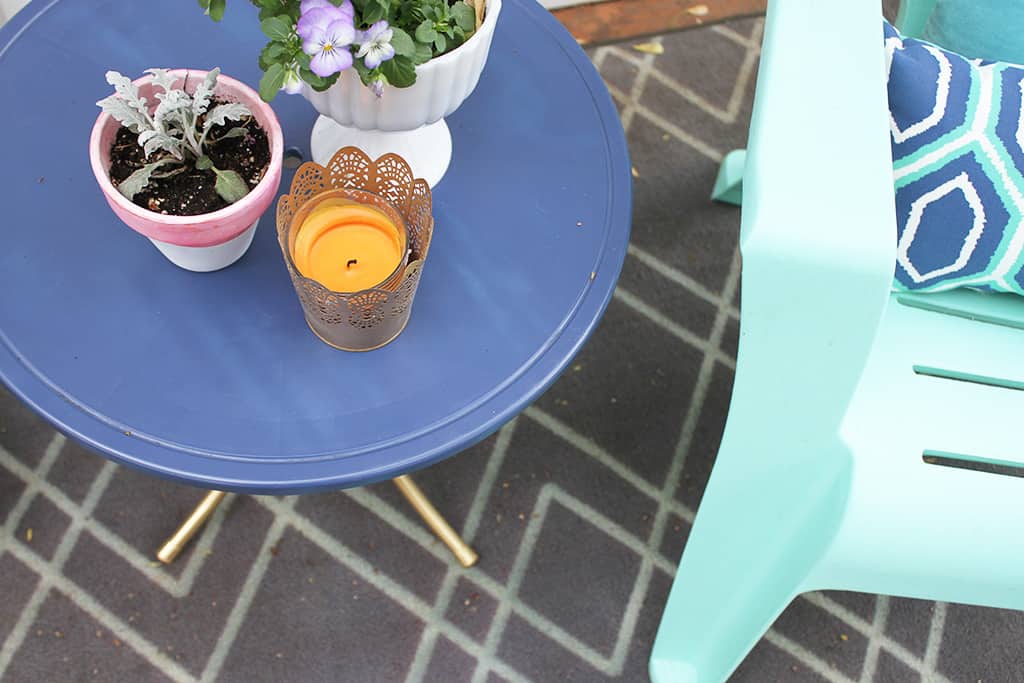 Vivienne likes the way it turned out too, and she especially likes that we can still use her Minnie mouse umbrella and chairs with it. 🙂
And here's the progress on the cabana. I'm still adding plants, but it's coming together and feeling cozier each day.
Stay tuned for all the details on that soon. We've even been watching TV outside at night. Taking it to the extreme and lovin' it, ha.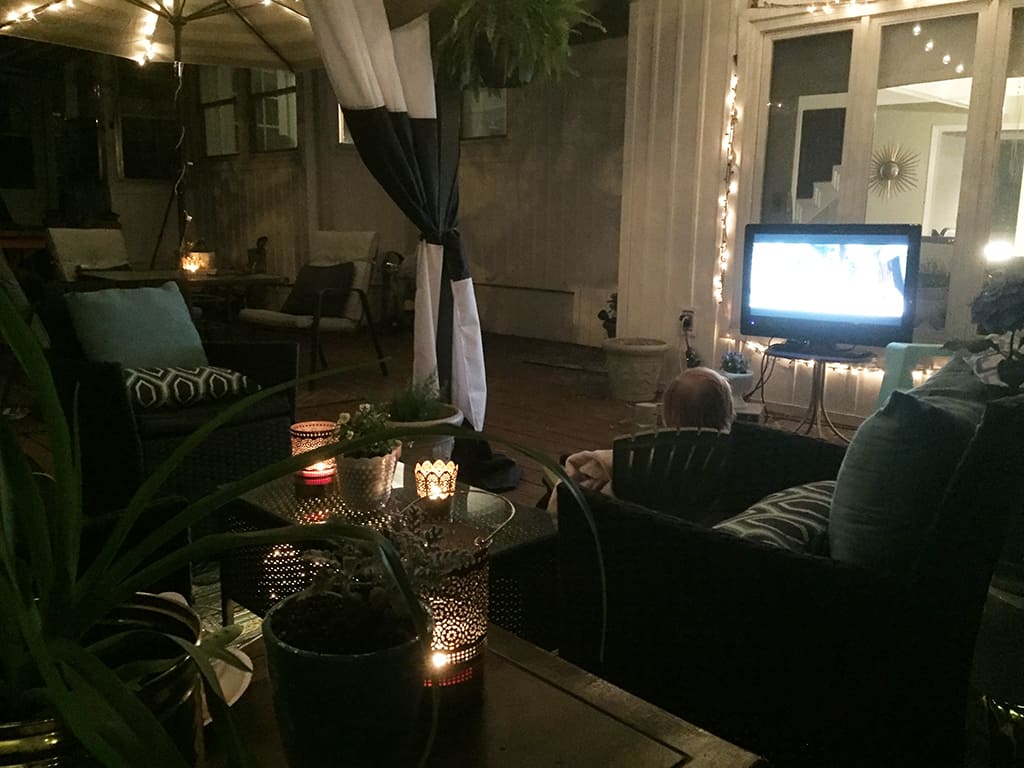 Anyone else practically living outdoors these days?
xoxo
Audrey