DIY lavender body butter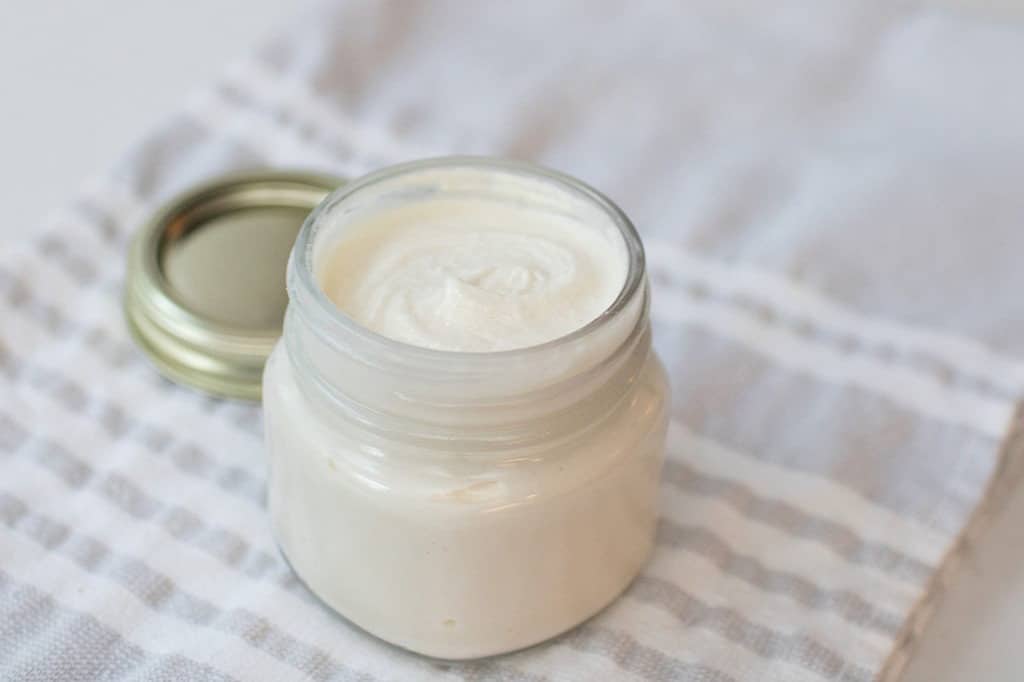 The dry fall and winter air always leaves my skin feeling super dehydrated. I'm always working to combat the dryness, and last winter I mixed up my own DIY whipped lavender body butter. It worked so well I decided to make more and share the easy steps from my last batch!
In a few minutes you can mix up your own luxurious and great smelling body butter, which promises to leave your skin feeling buttery soft.
Gather your supplies.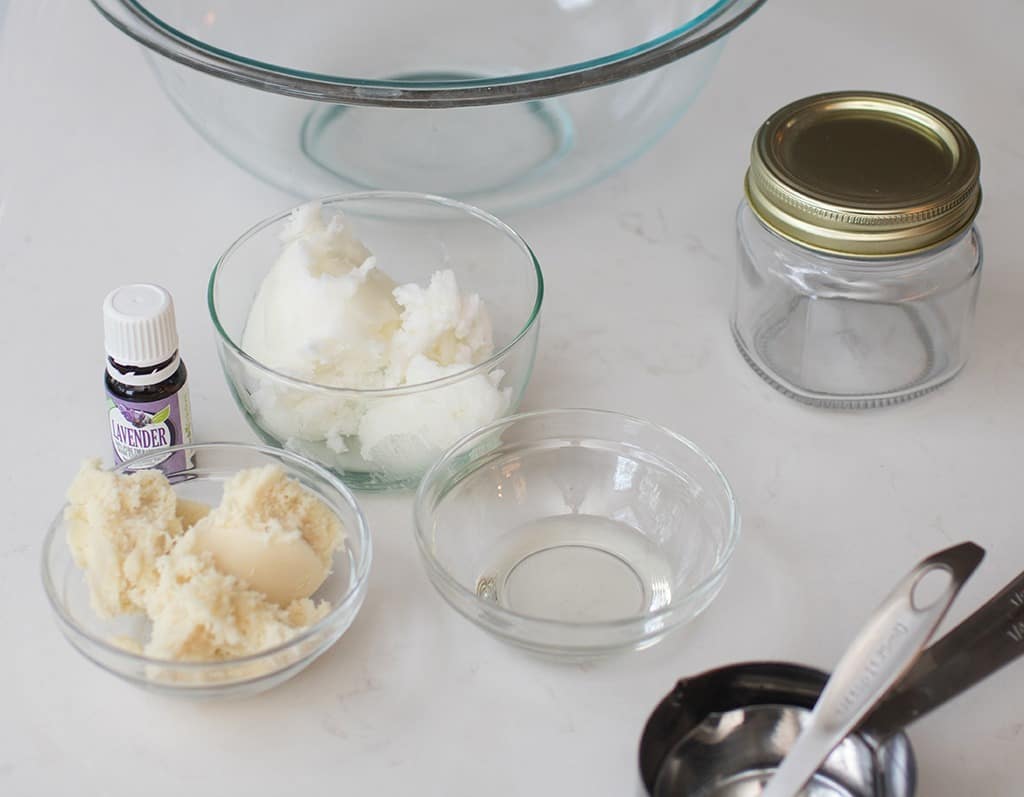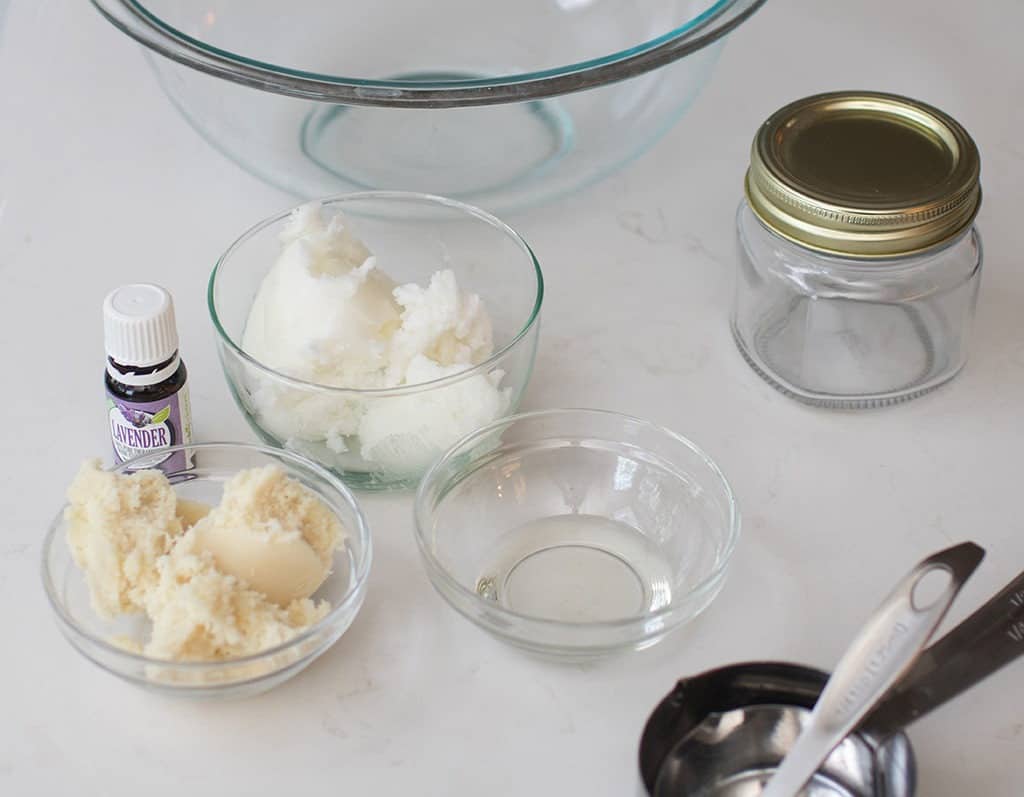 My Instagram friend Kelly Cone was kind enough to gift me some Young Living lavender oils recently, which I used in my most recent recipe (not shown in these recipe photos). Having made the recipe with different brands of essential oils, I do honestly think that using better quality essential oils makes a big difference in smell.
In your mixing bowl add the following ingredients: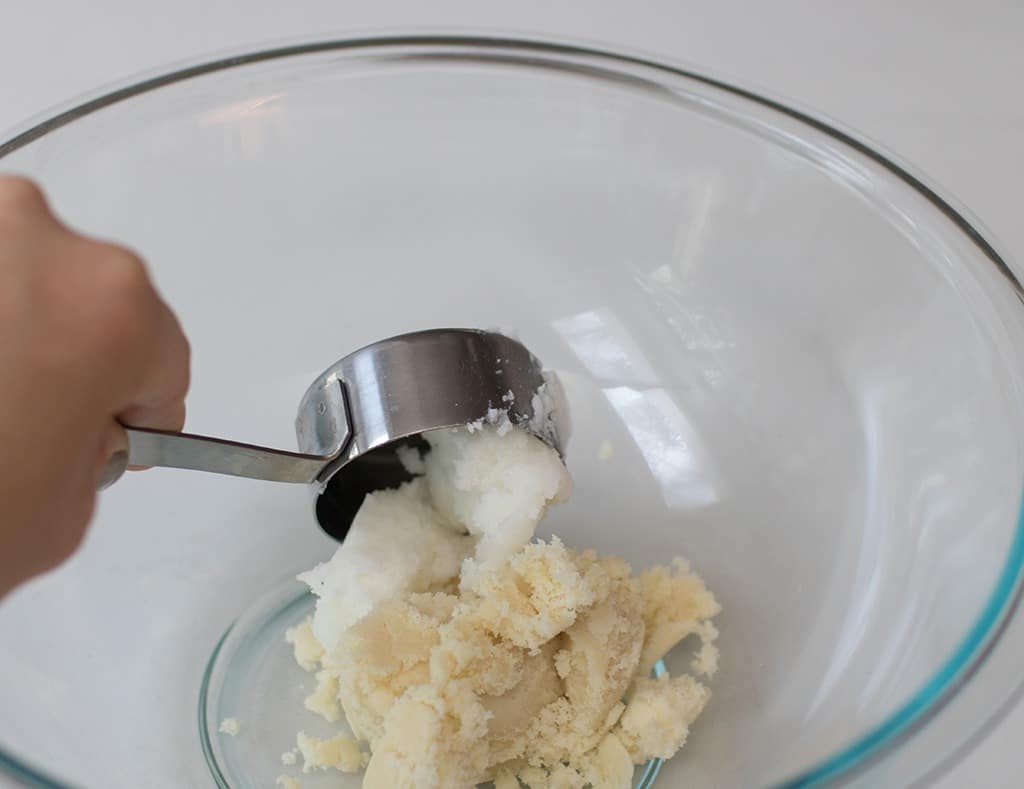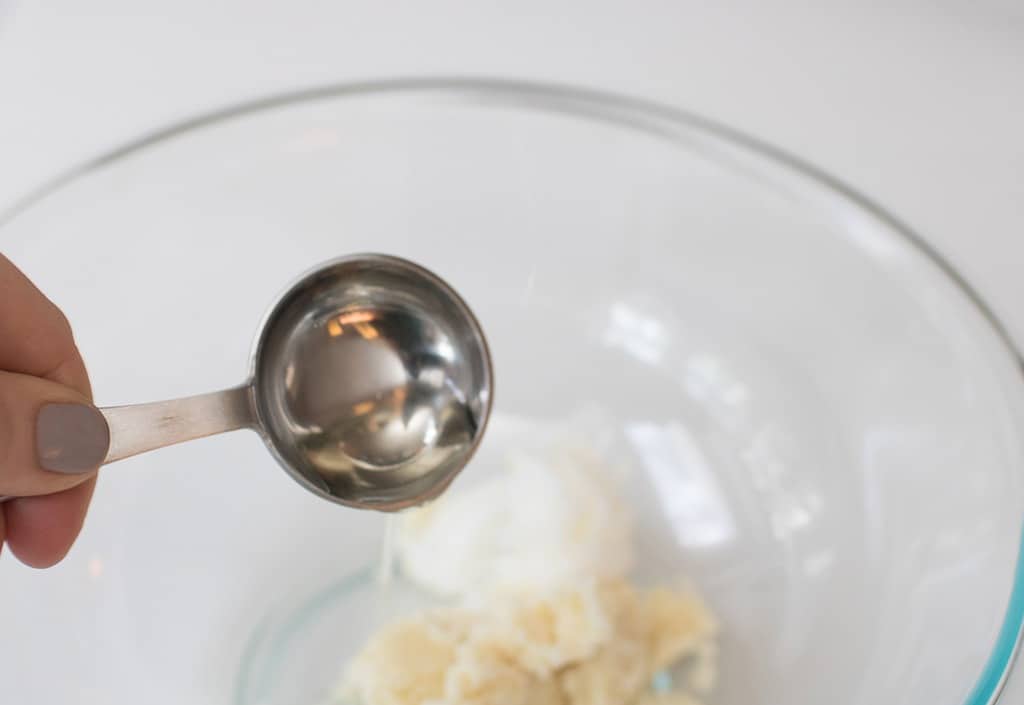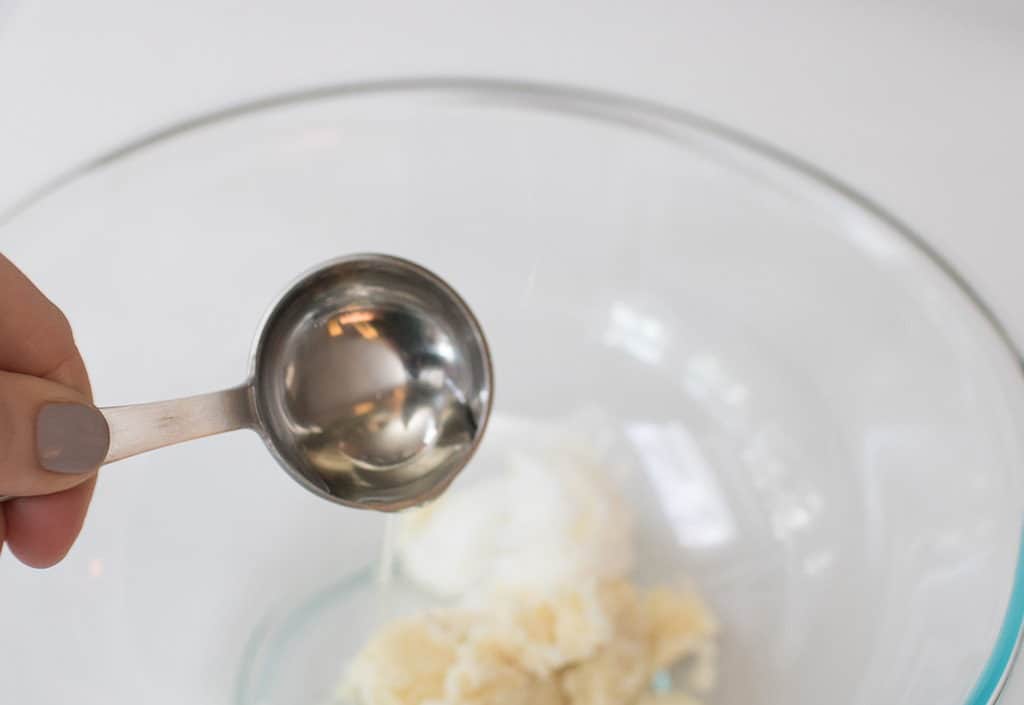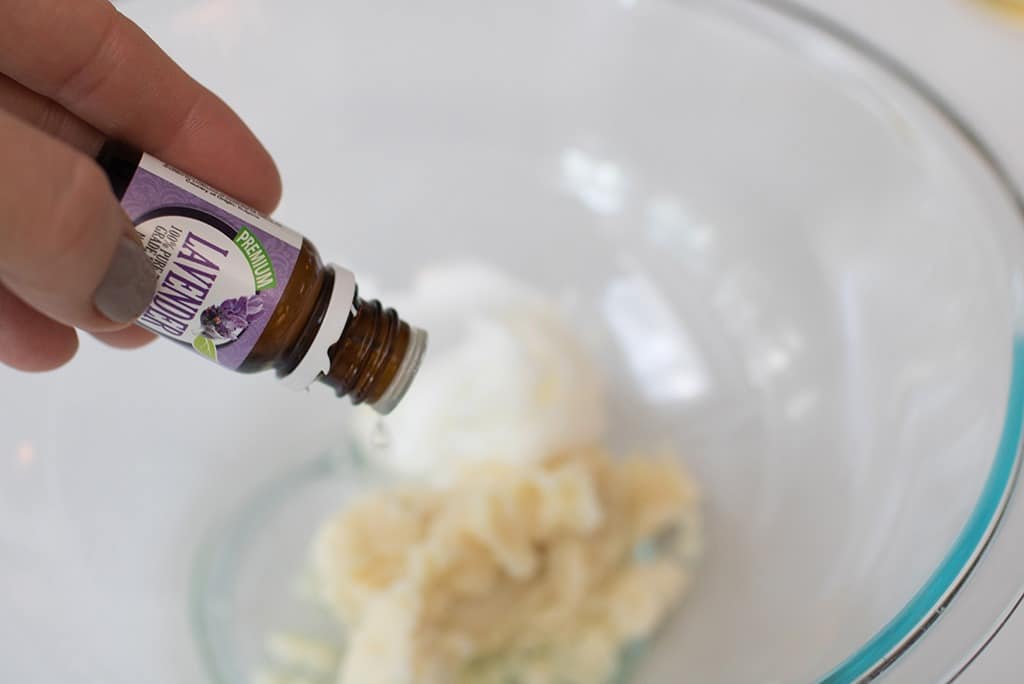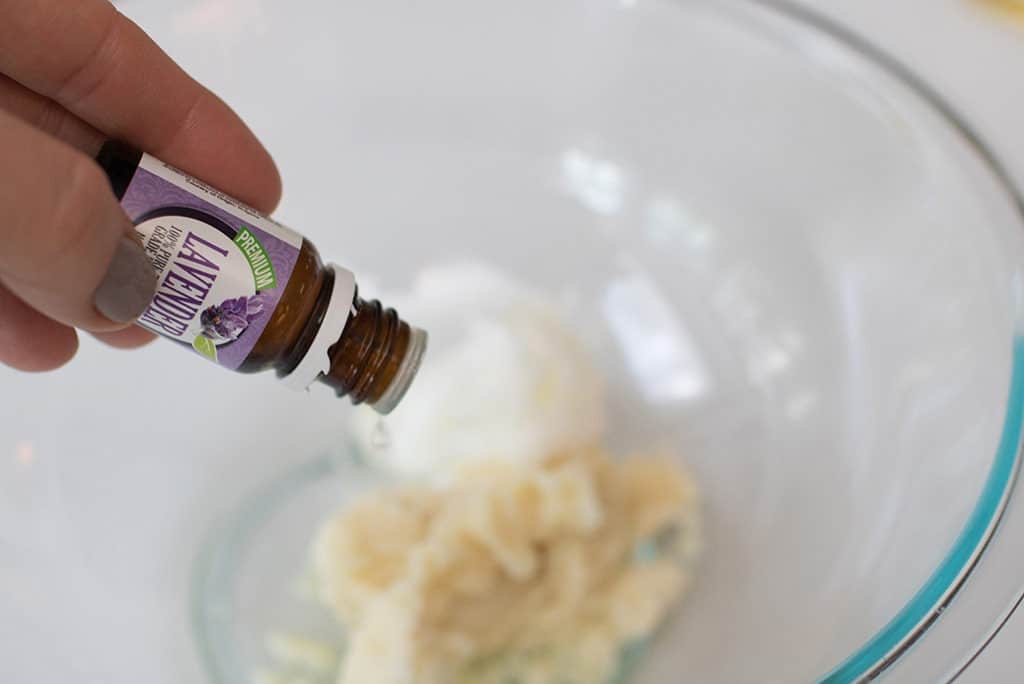 Mix all ingredients until light and fluffy using your hand mixer.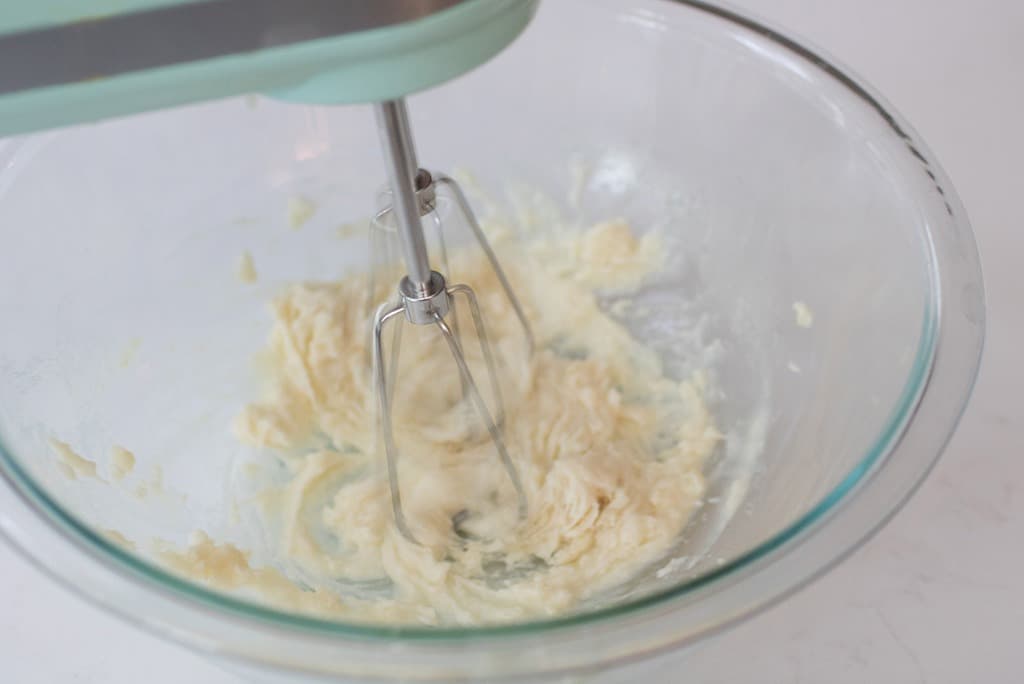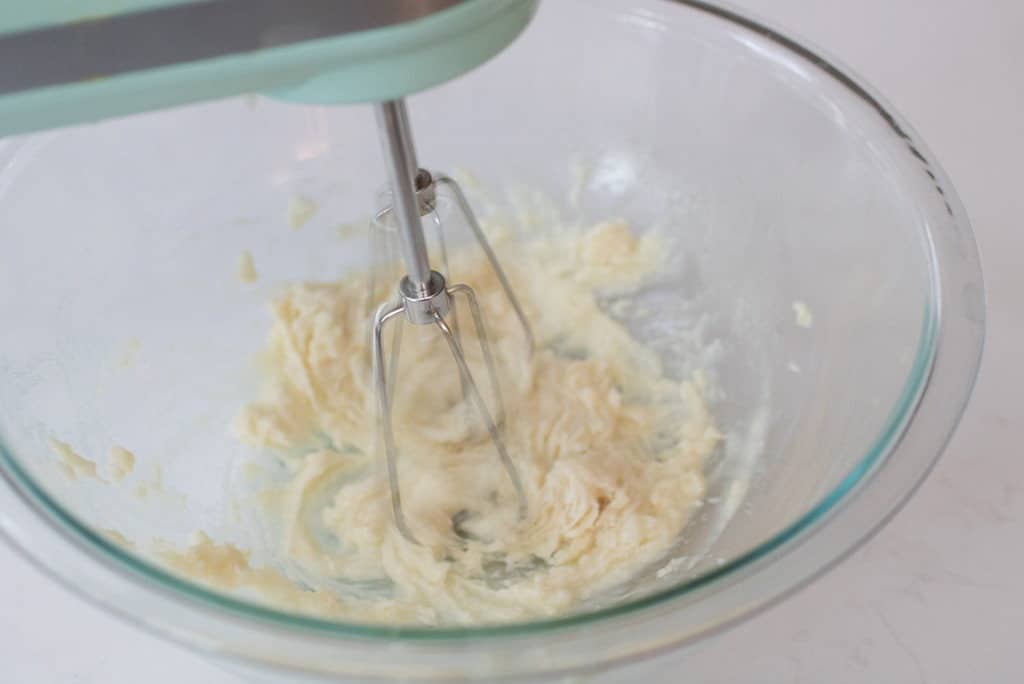 Then take your mixing spoon to fill your mason jar with the body butter

It's seriously that easy!
After a shower or bath, slather the whipped lavender body butter on any dry skin areas and enjoy the luxurious moisture—your skin will feel soft and hydrated.
Bonus: The lavender essential oils will help you relax and sleep like a baby.
I swear by this body butter and will make it every fall season! It also makes an awesome holiday gift for your friends and family.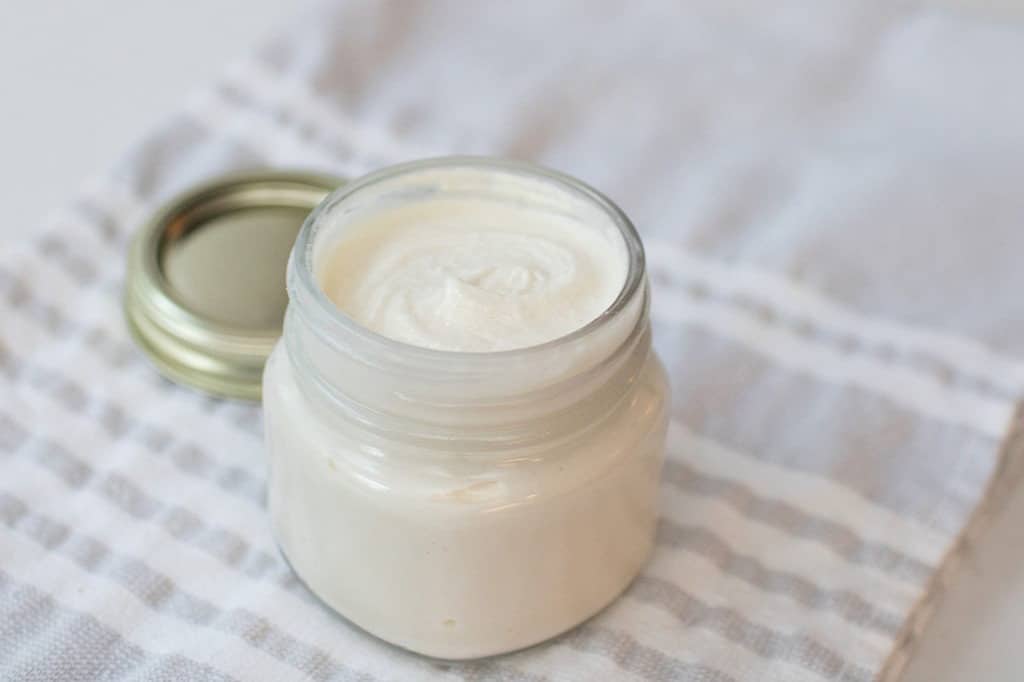 Want an even easier bonus recipe? Let's whip up some DIY coconut sugar lip scrub!
Along with my skip, the cold weather can really take a toll on my lips, leaving them dry and cracked. I love to pamper my lips at home with this easy DIY lip scrub.
Gather your supplies: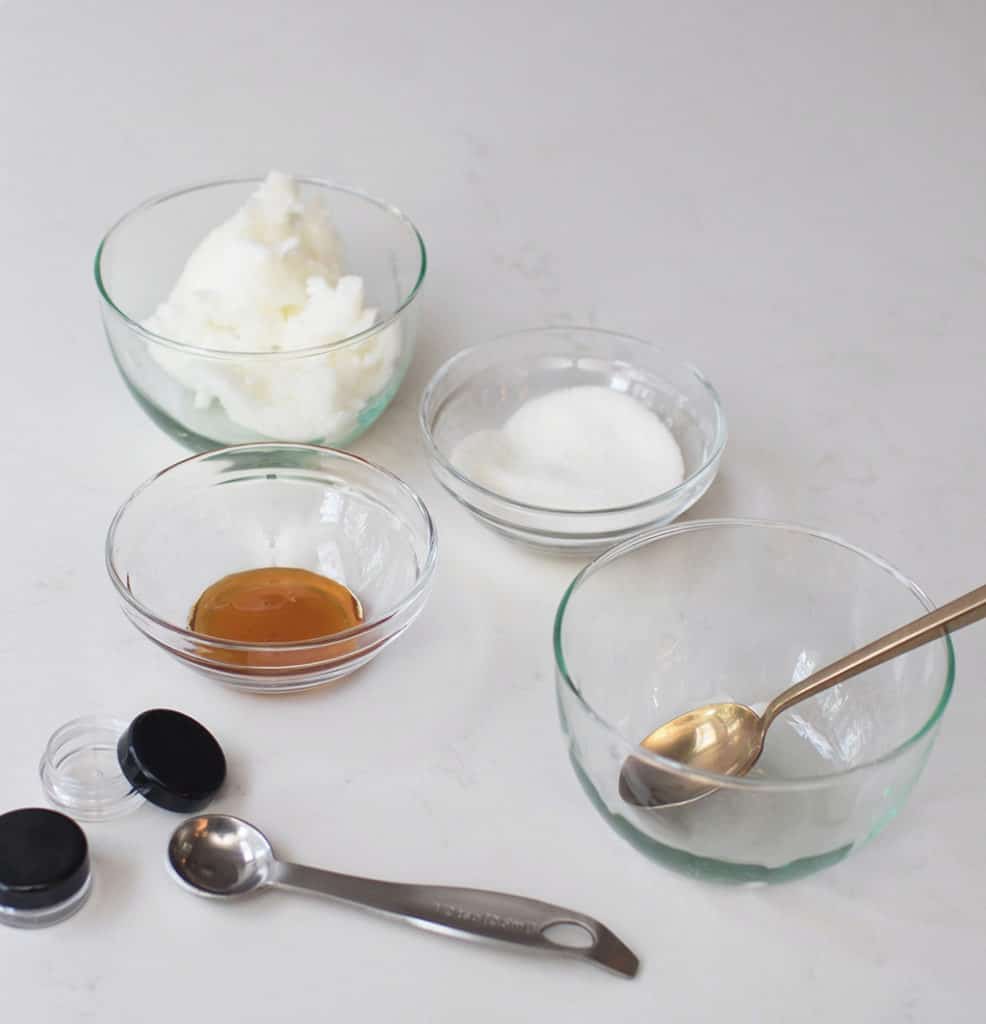 Honey
Sugar
Spoon
Small mixing bowl
In your small mixing bowl add:
½ tsp of honey
½ teaspoon coconut oil
1 teaspoon of sugar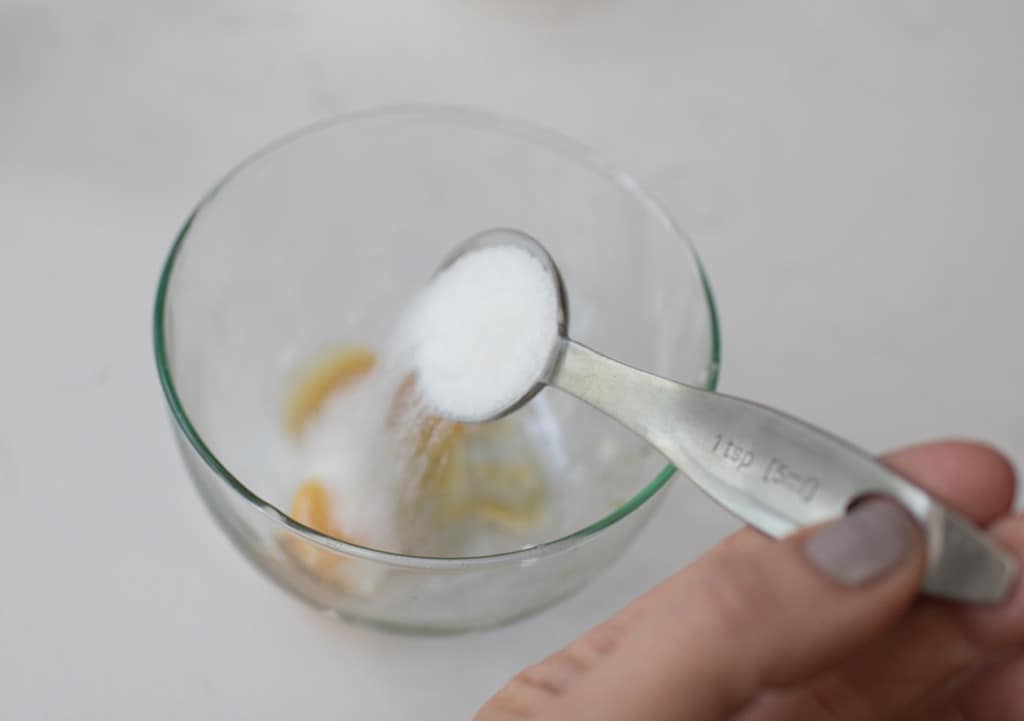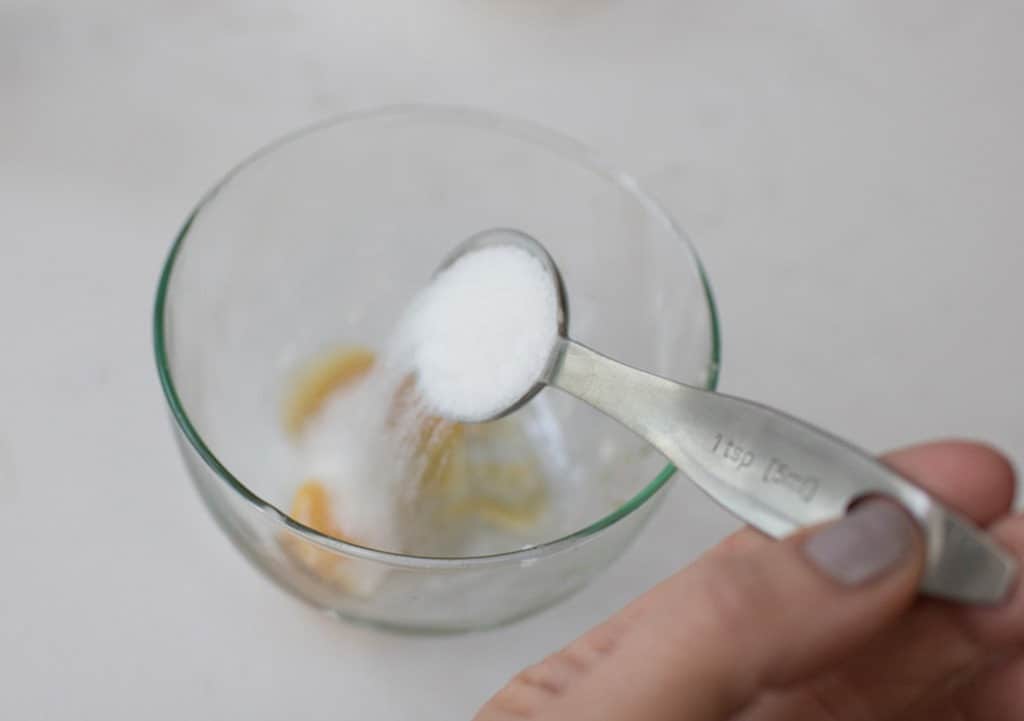 Stir all ingredients together with your spoon until completely mixed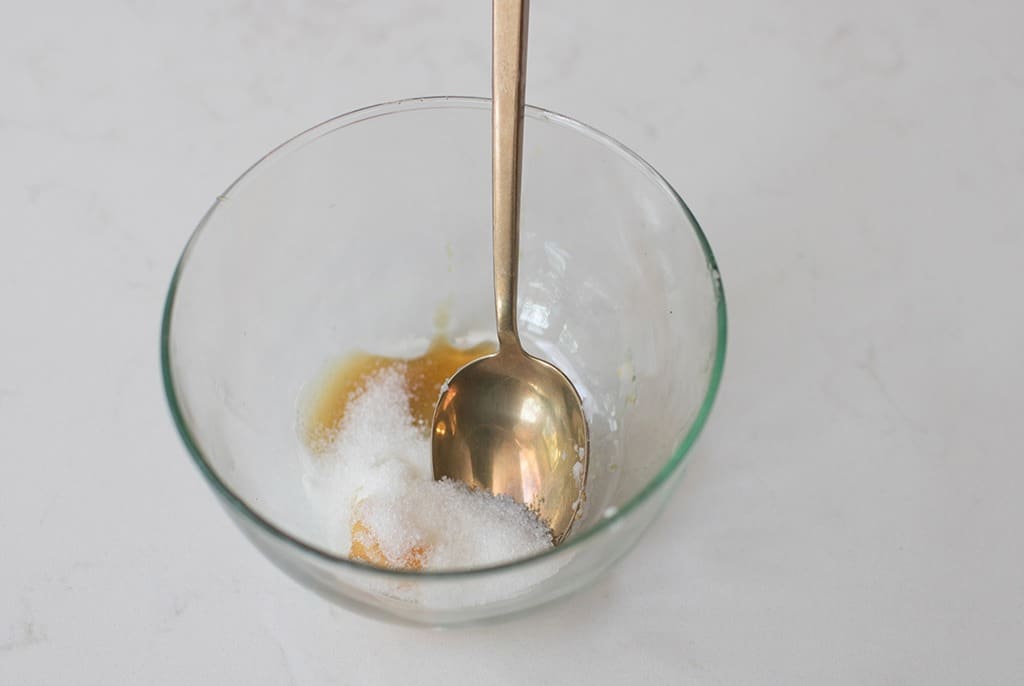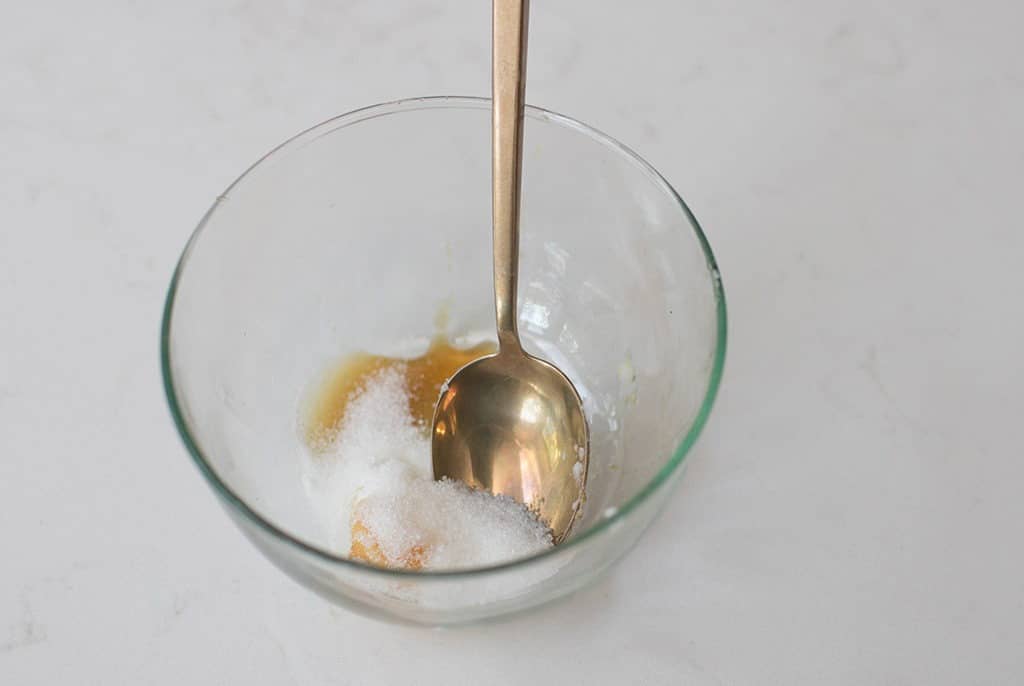 Use the same spoon to add the mixture to your small container.

That's it — you have your own quick and easy DIY sugar lip scrub!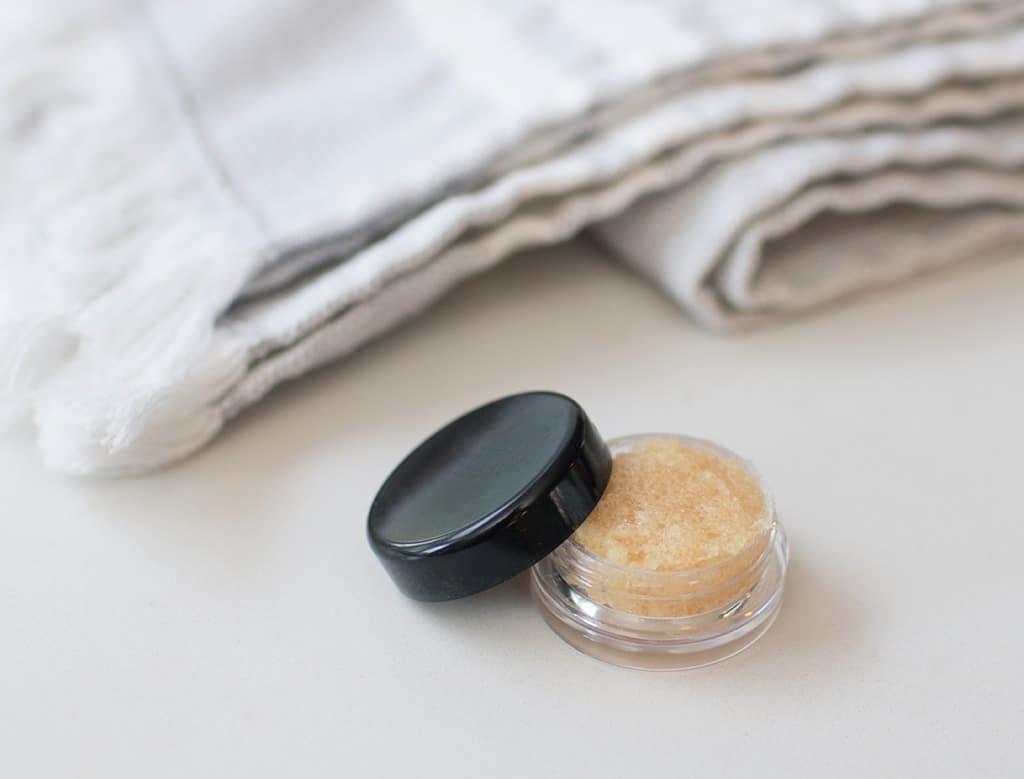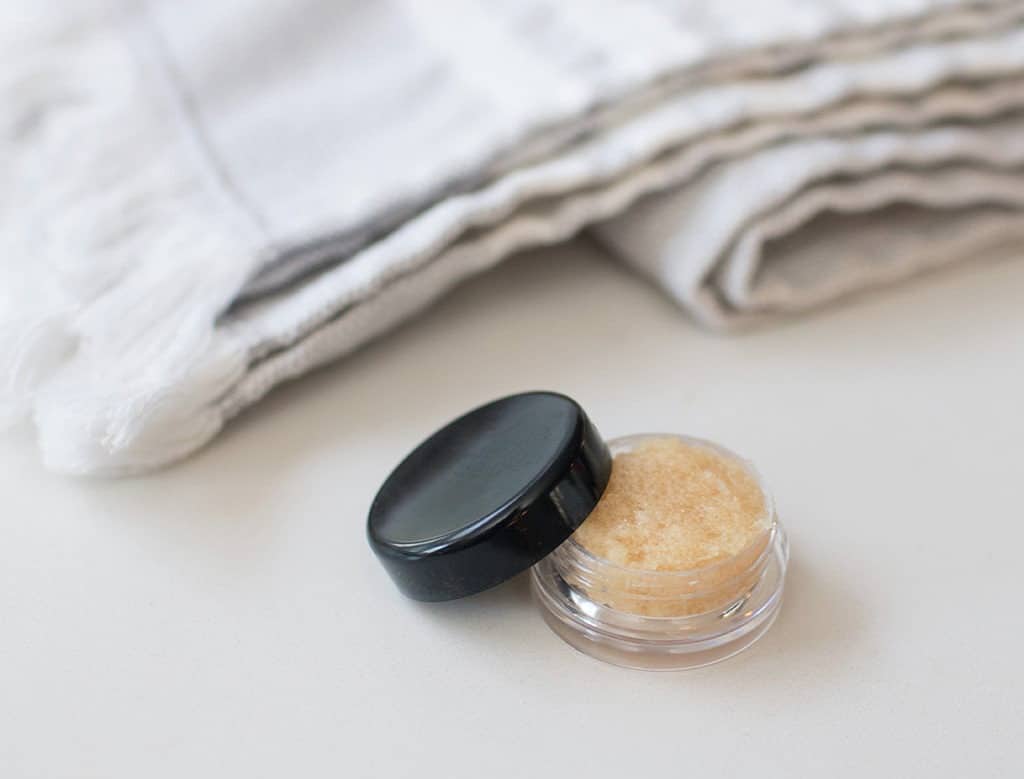 Using your finger, scoop some of the scrub and rub on your lips.
Using circular motion, scrub for 2 minutes to make sure you get all the dead skin off your lips. Rinse off with water and put a little extra coconut oil on your lips to moisturize if needed. Your lips will thank you.
I highly recommend both recipes!
xoxo
Audrey
---
This post originally appeared in an article I wrote for the winter 2019 issue of Leawood Lifestyle.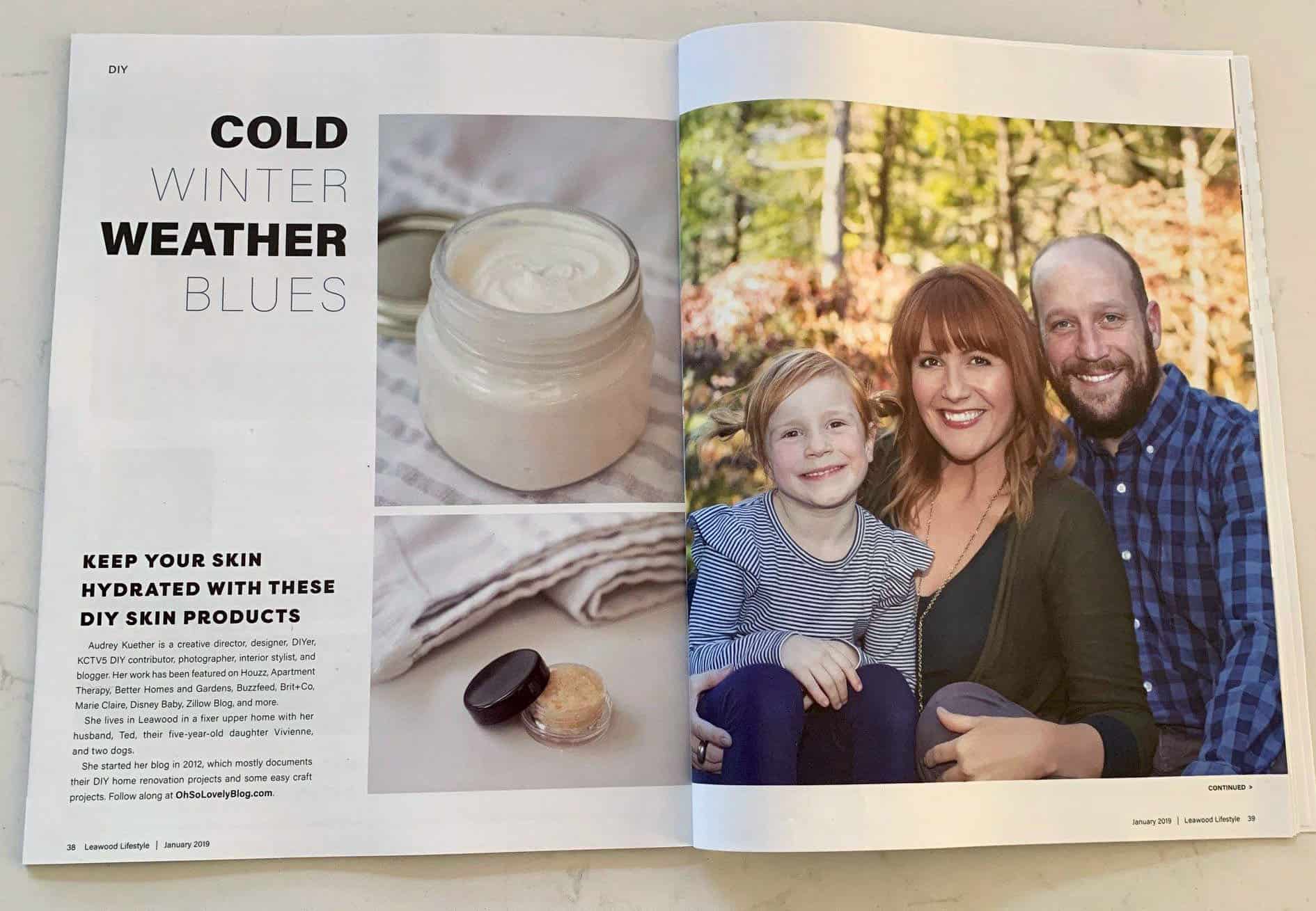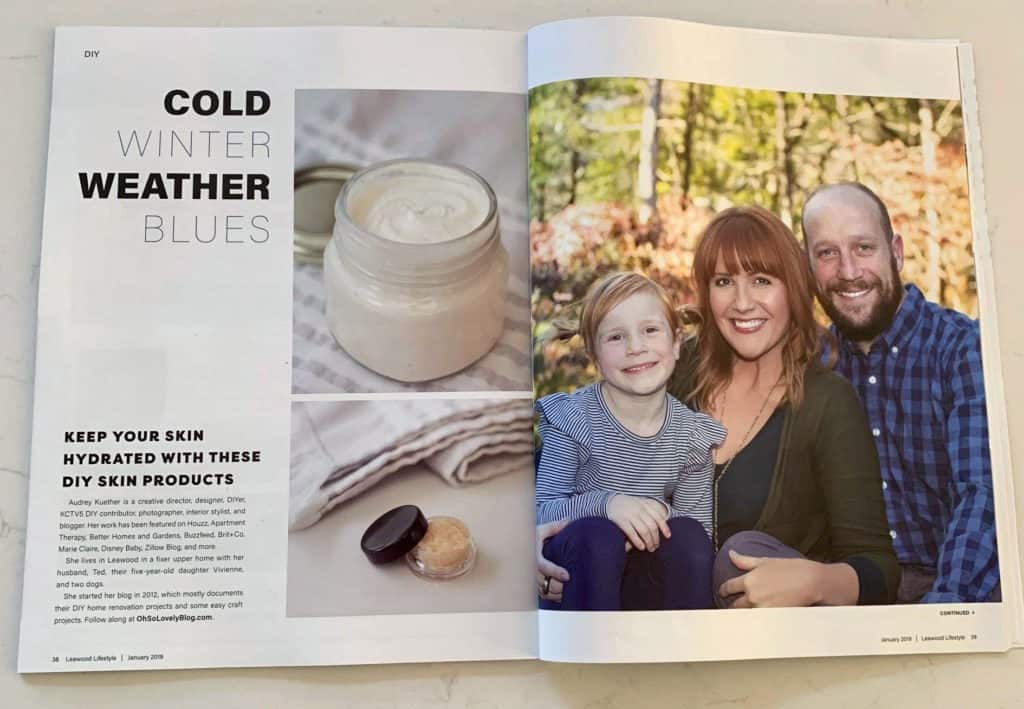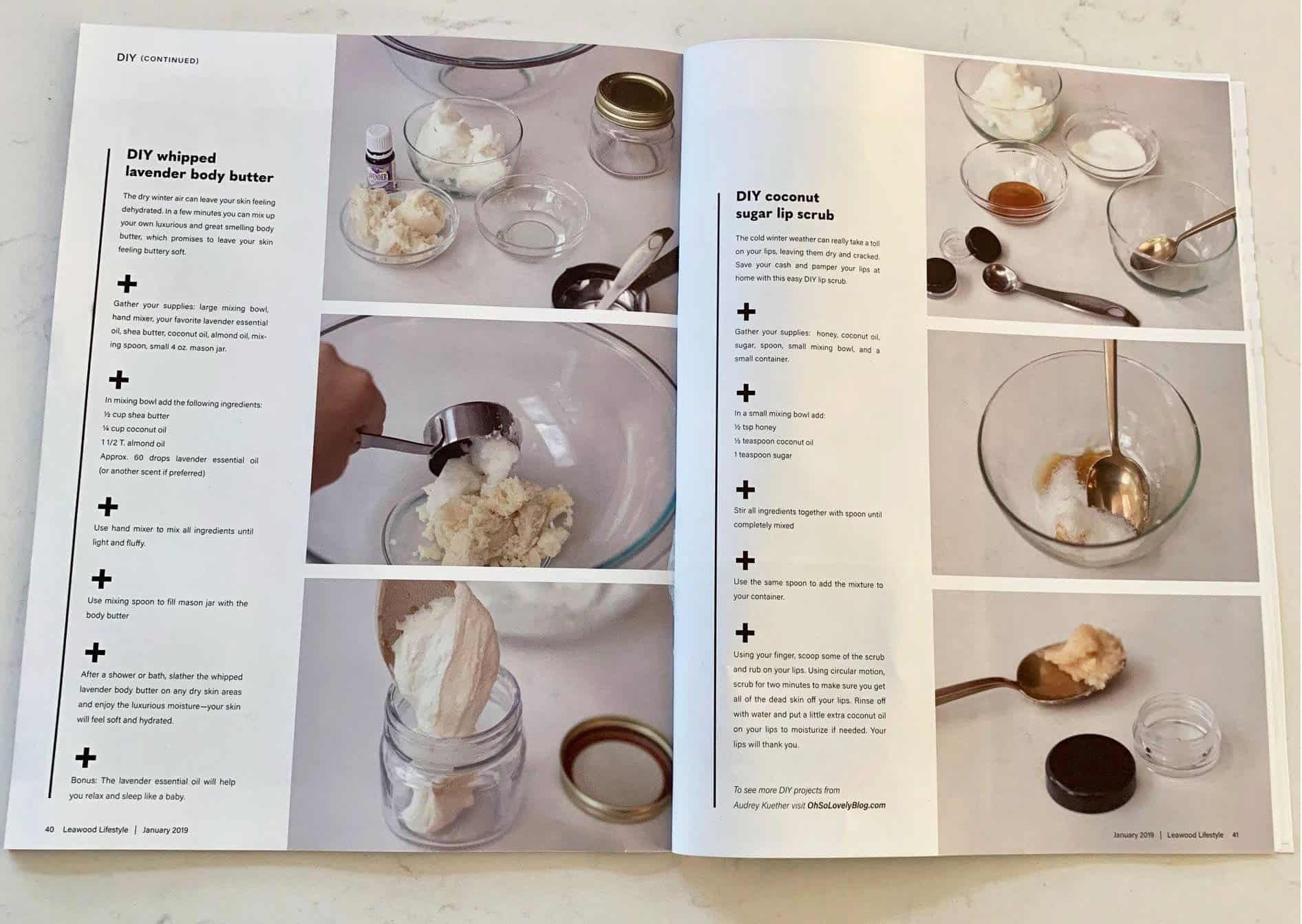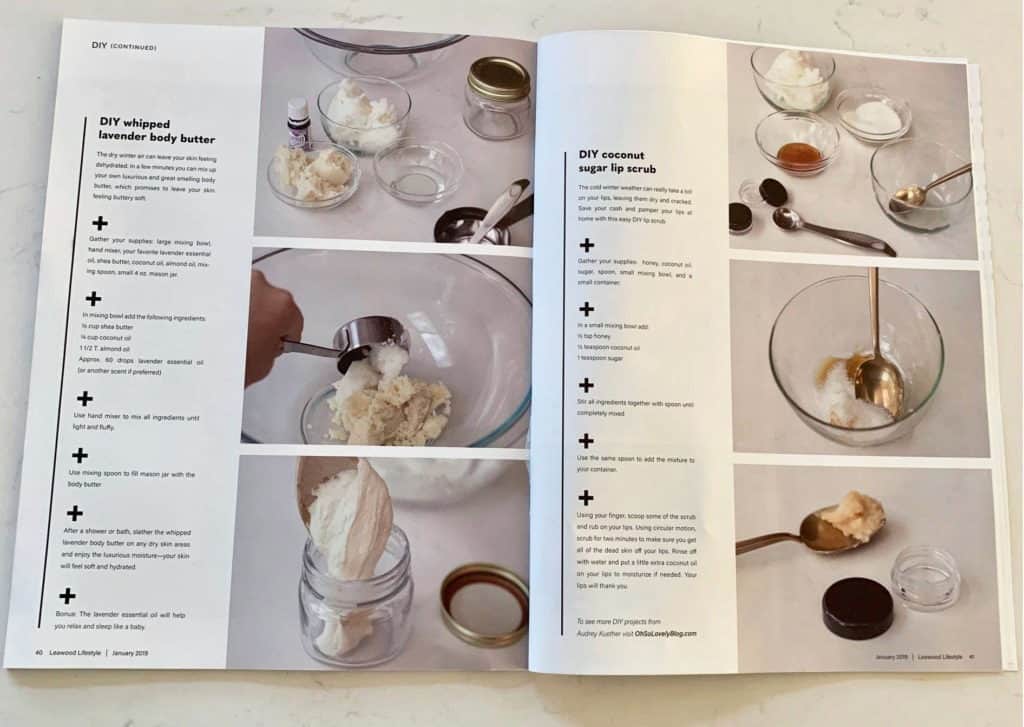 Pin these recipes for later!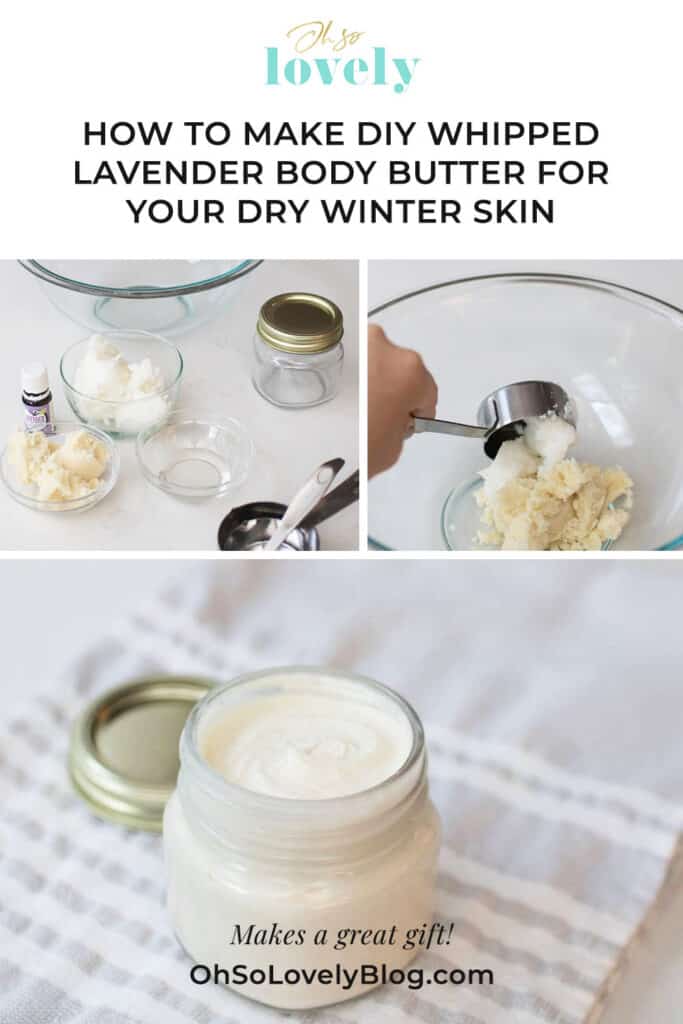 You might also like another DIY body butter recipe I made years ago.