Each year right after all the holiday decor comes down, I instantly feel sad. One thing that helps keep the cozy feeling are my DIY candle sweaters.
I've been making these DIY candle sweaters for awhile now, but realized I've never blogged about it, so here goes!
I buy candles on clearance throughout the year, so I always have some ready to go.
Candles are beautiful as-is many times, but in the colder winter months there's just something so cozy and special about a candle wearing a sweater, ha.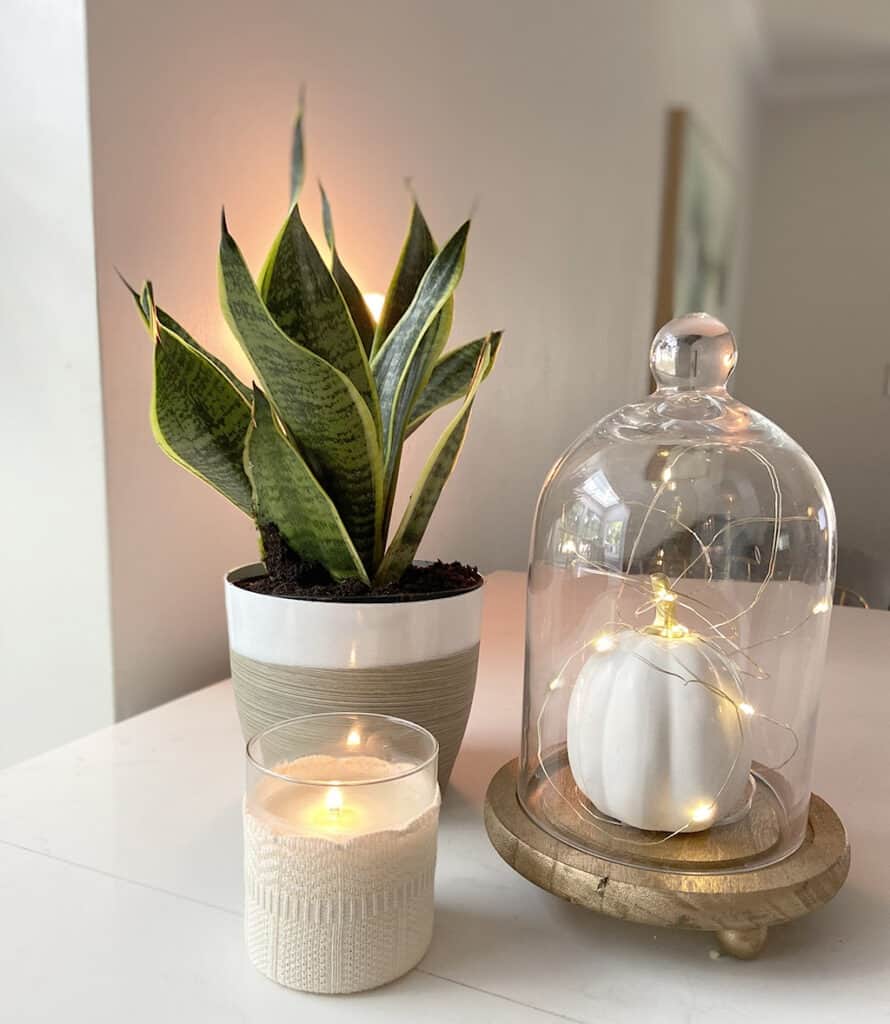 I usually use socks from previous years, but when I'm on the hunt for new, I like to start out at my favorite thrift store. I look for kid sized fuzzy sweaters, but what I've found most reliable lately are sweater socks from Amazon, which have the perfect stretch to them and are usually available in quite a few colors.
The only other thing you need are some sharp fabric scissors.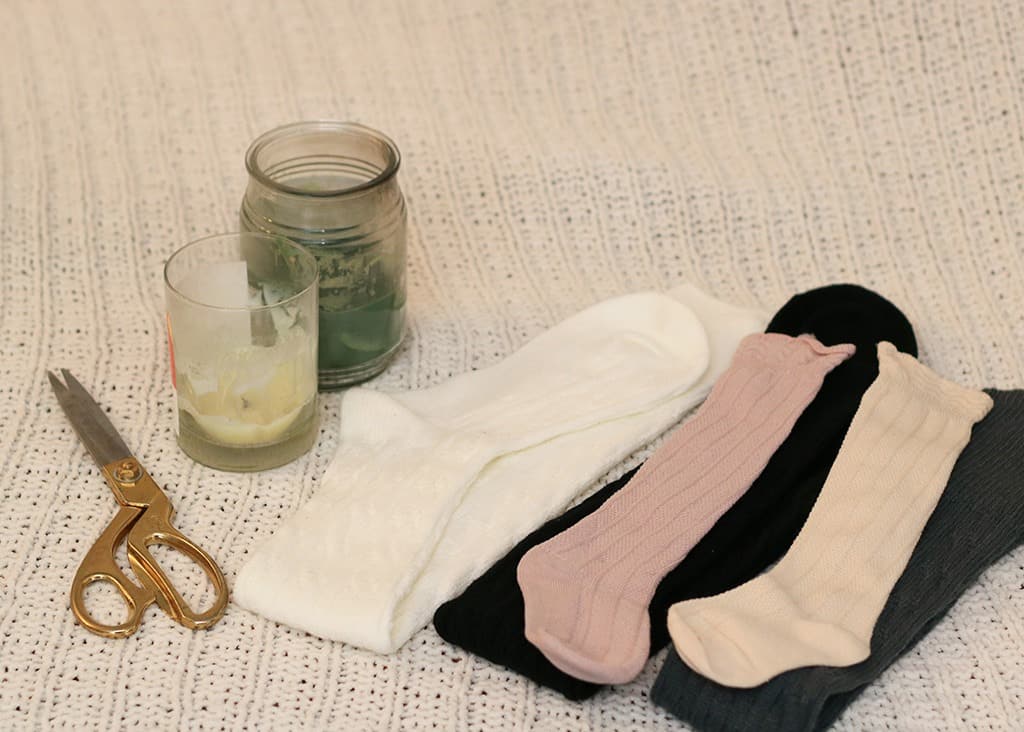 This year I purchased this thigh high set and this kid set from Amazon. The best part is each sock makes 3 or more sweaters, so they really go a long way.
When I have more time on my hands I like to start at thrift stores, which saves quite a bit of money.
To start you simply grab your scissors and cut a section of sock tall enough to cover your candle. You'll want to make sure you get a clean line.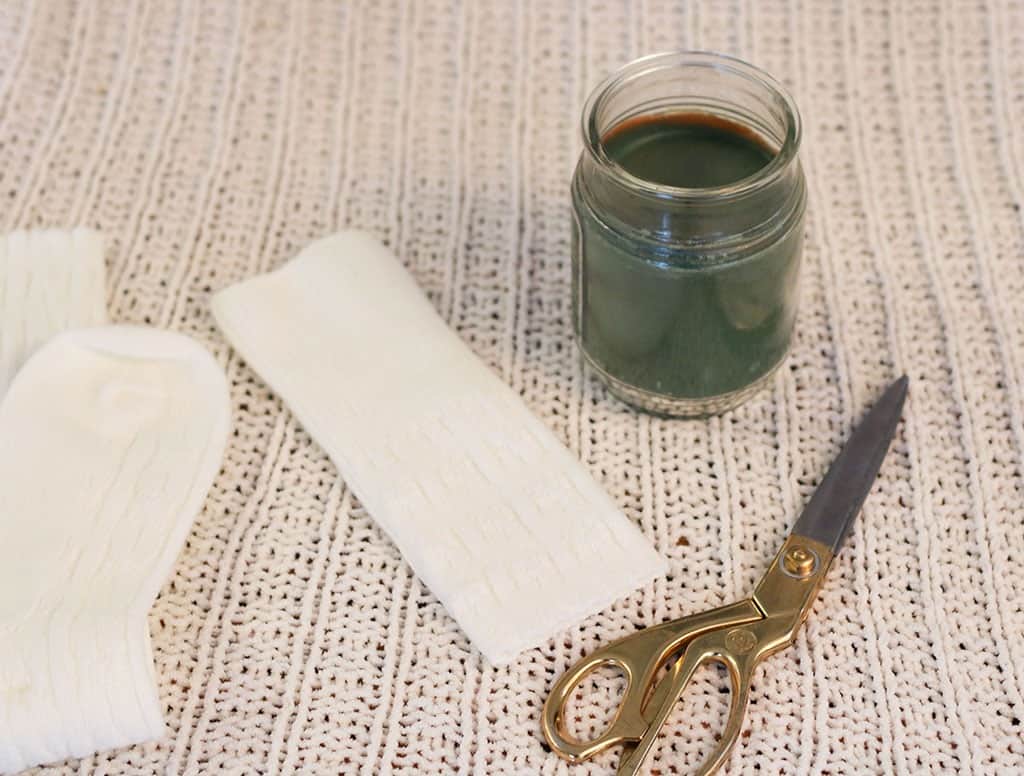 I left quite a bit extra on this one to create more of a turtleneck look since these socks came this way.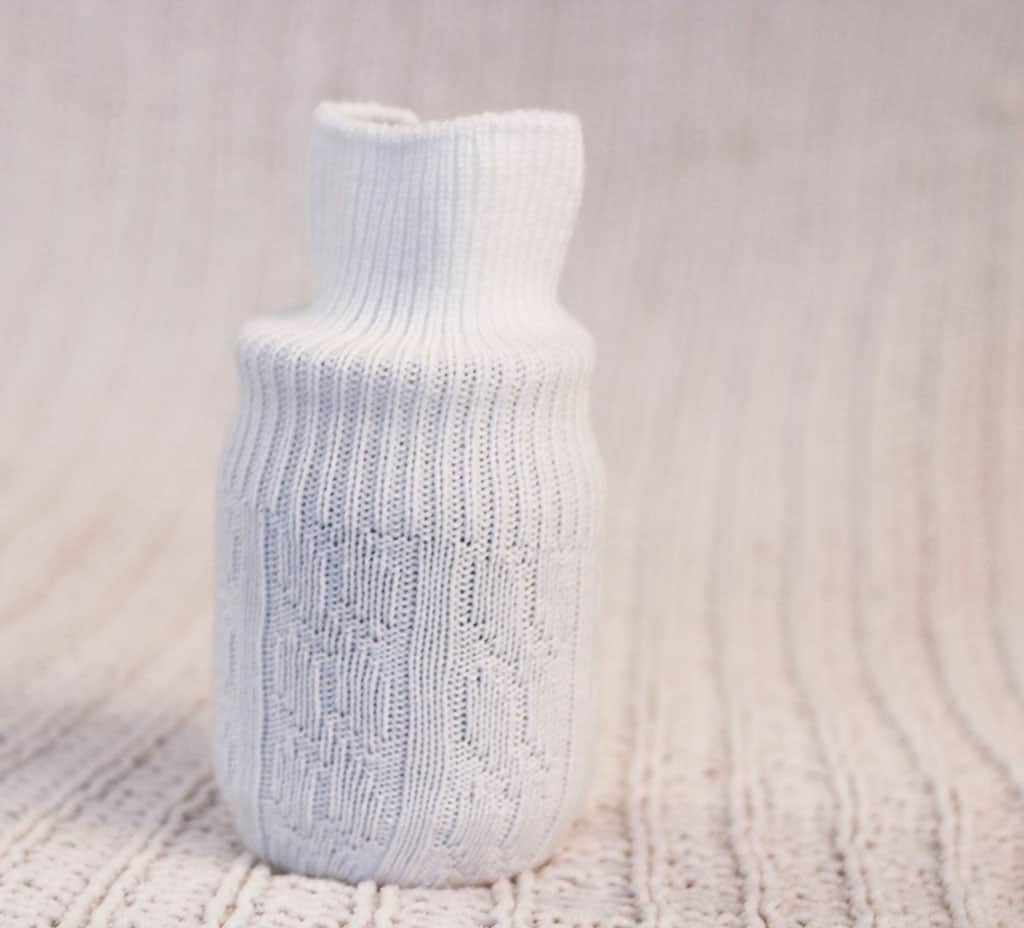 You'll simply fold the top down to your liking. The little bit of excess at the bottom of the sock can be tucked slightly under the candle bottom.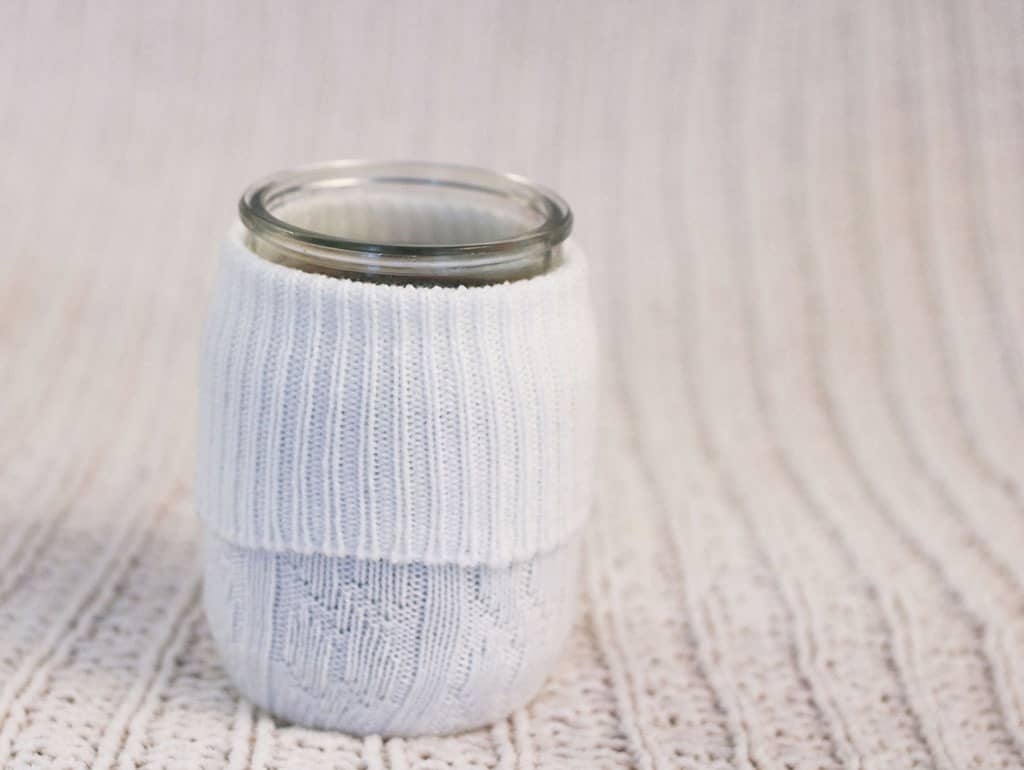 How cute is this DIY cozy sweater candle?! So cute if you ask me.
I love gifting these to my friends and they make awesome hostess gifts!
Since that took no time at all, let's make a few more.
This sock doesn't have the fold over section, so you'll want to cut your sock with that in mind.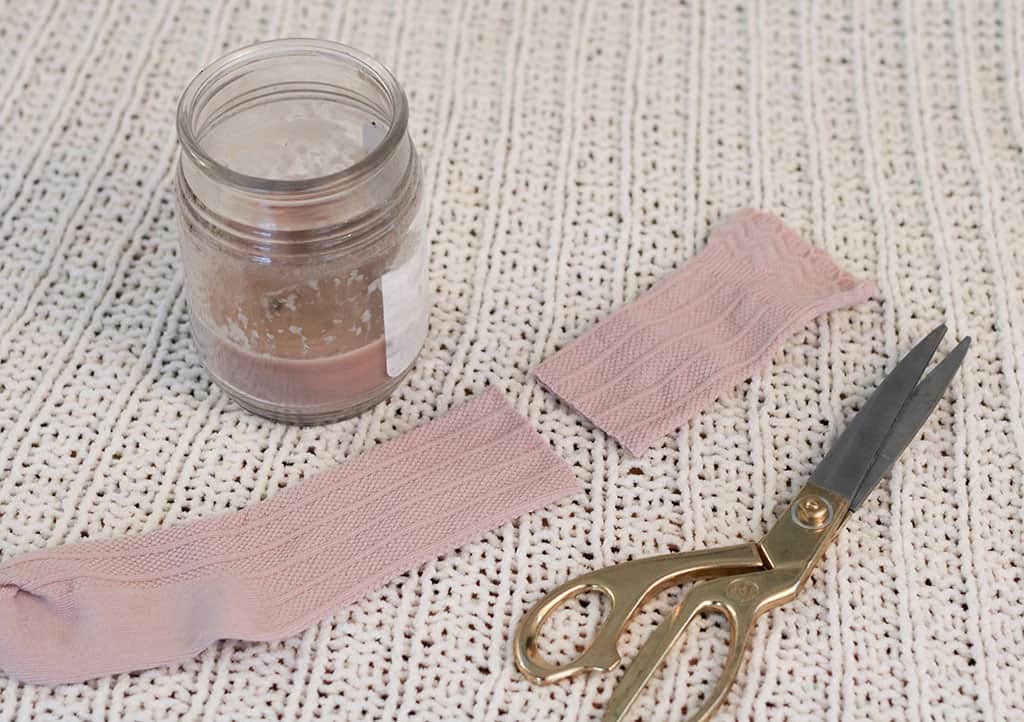 Slide that cute sock over your candle. I left my end of the sock untucked here, but keep scrolling to the end to see how much better tucking it slightly under the base looks (in my opinion). 🙂
So Adorable!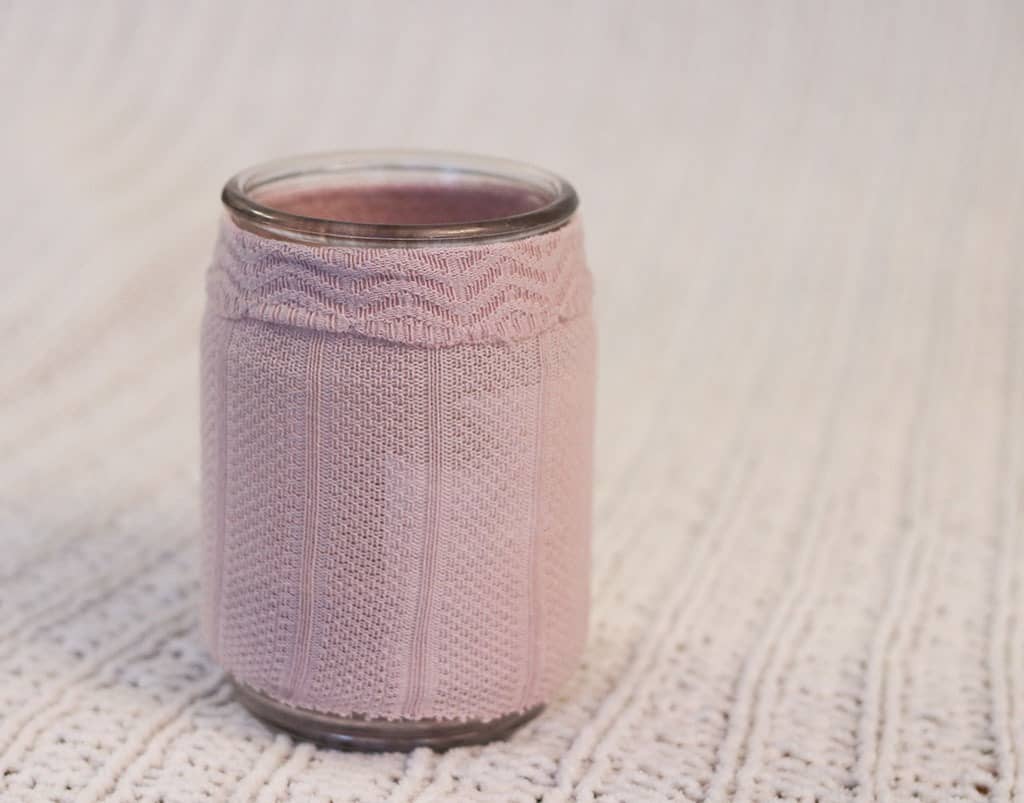 Ok last one.
You know the drill! I used a grey kid's sock here on a shorter candle and decided that I wanted a bit more candle to be showing, so I cut my length accordingly.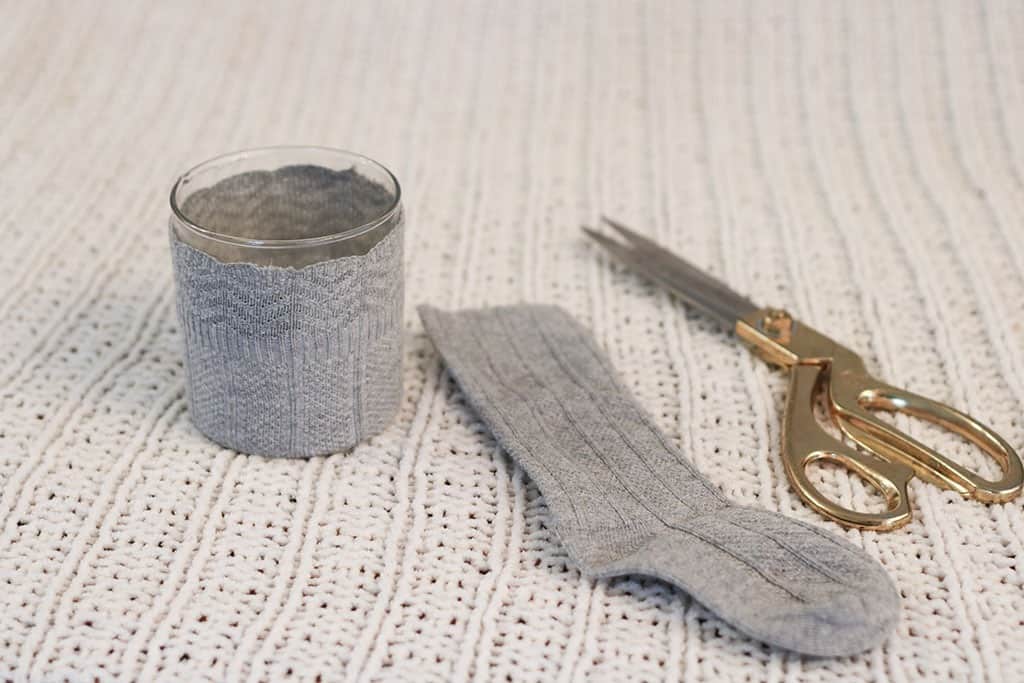 I just love the three sweater candles together in a grouping. They look so warm and cozy together.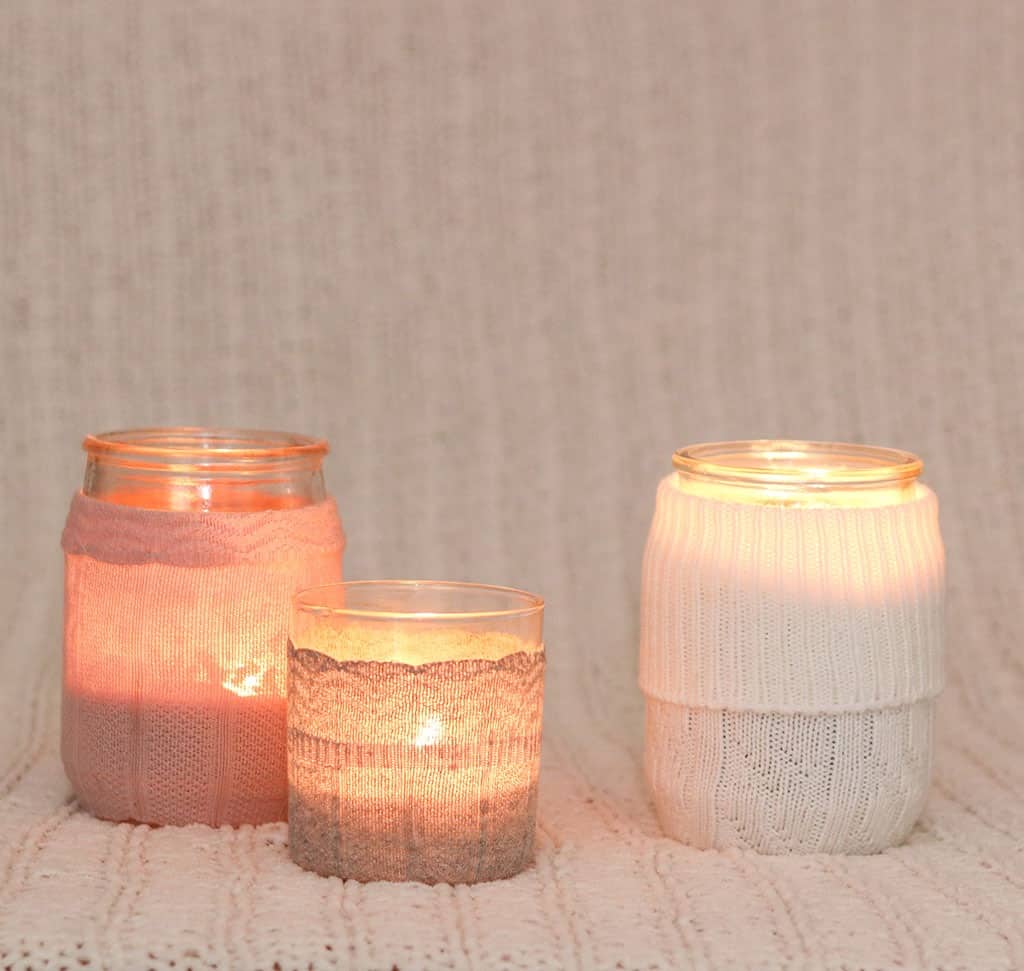 And here's a look at them in a dark room. So pretty and cozy!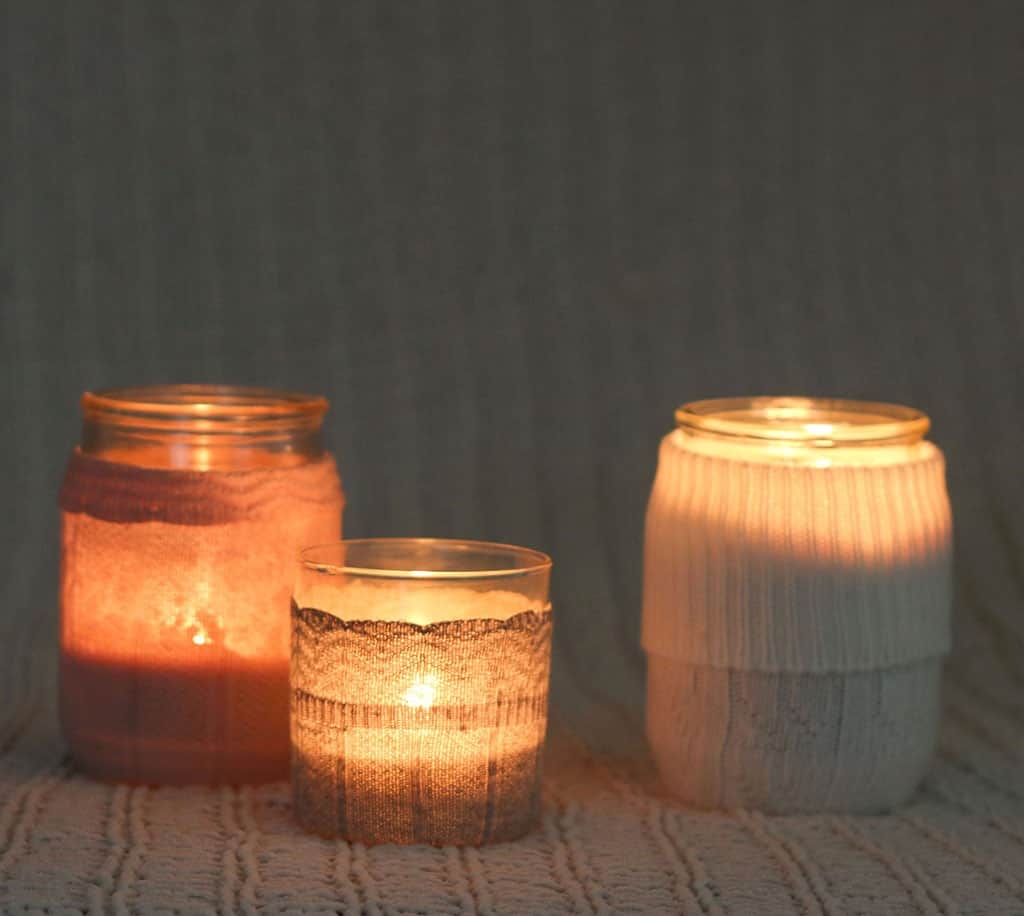 When your candle wax is gone, no problem! You can simply remove the sock and place over a fresh candle. These guys can be used over and over from year to year, so it's really only a one-time purchase for the socks.
I have sooo many unused socks left to use on my other candles too.
I'll definitely be making more DIY candle sweaters to have on hand for winter birthday and hostess gifts!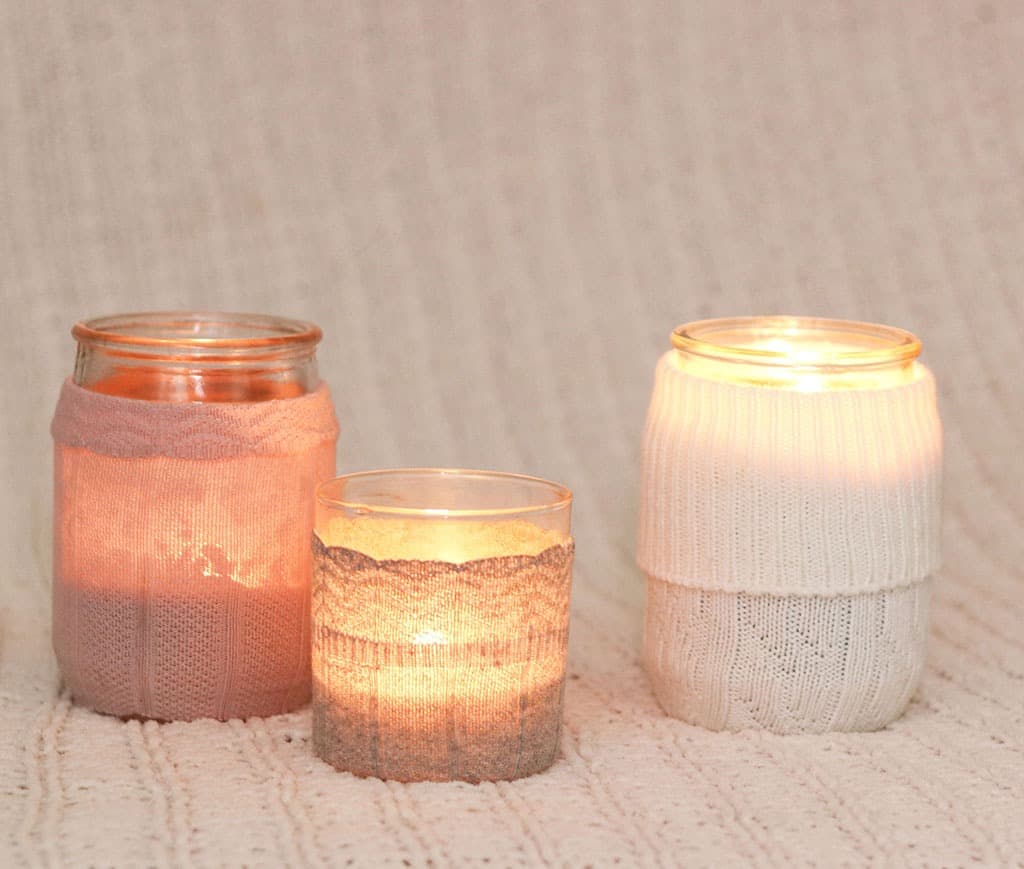 I hope I've inspired you to make some of these for yourself if you haven't already!
Happy New Year!
xoxo
Audrey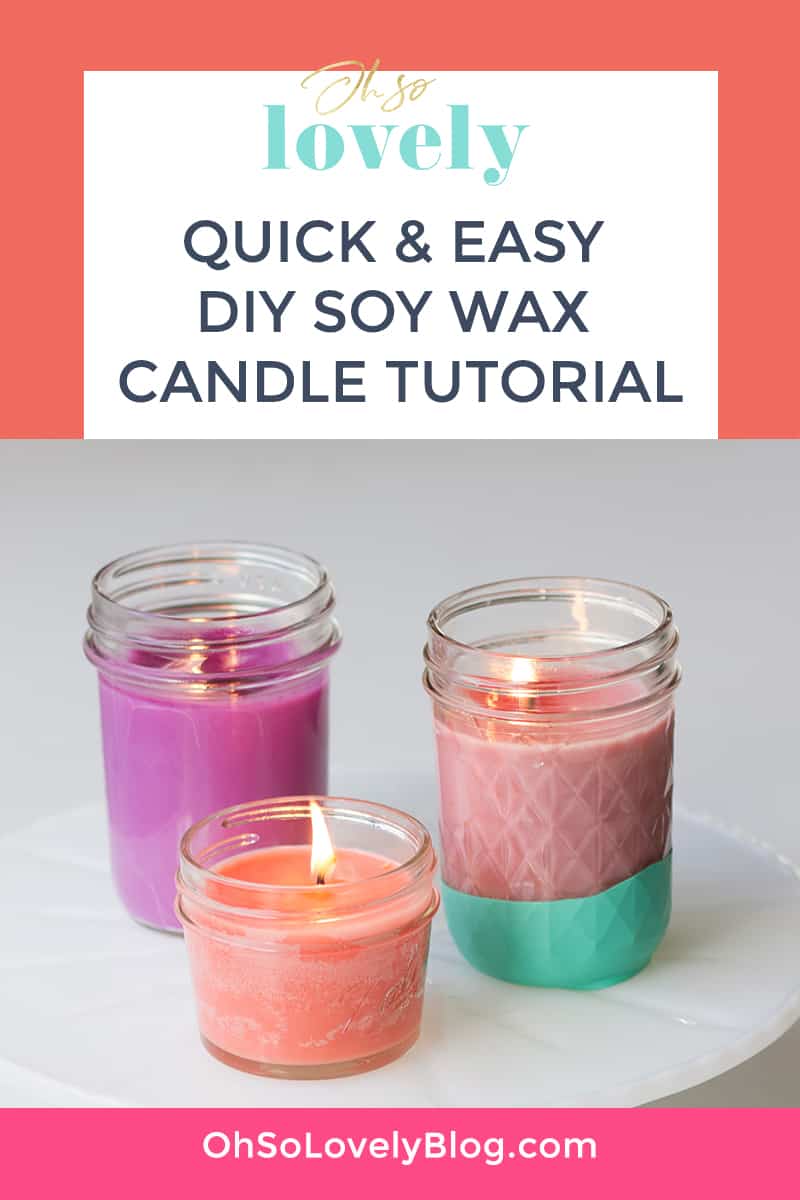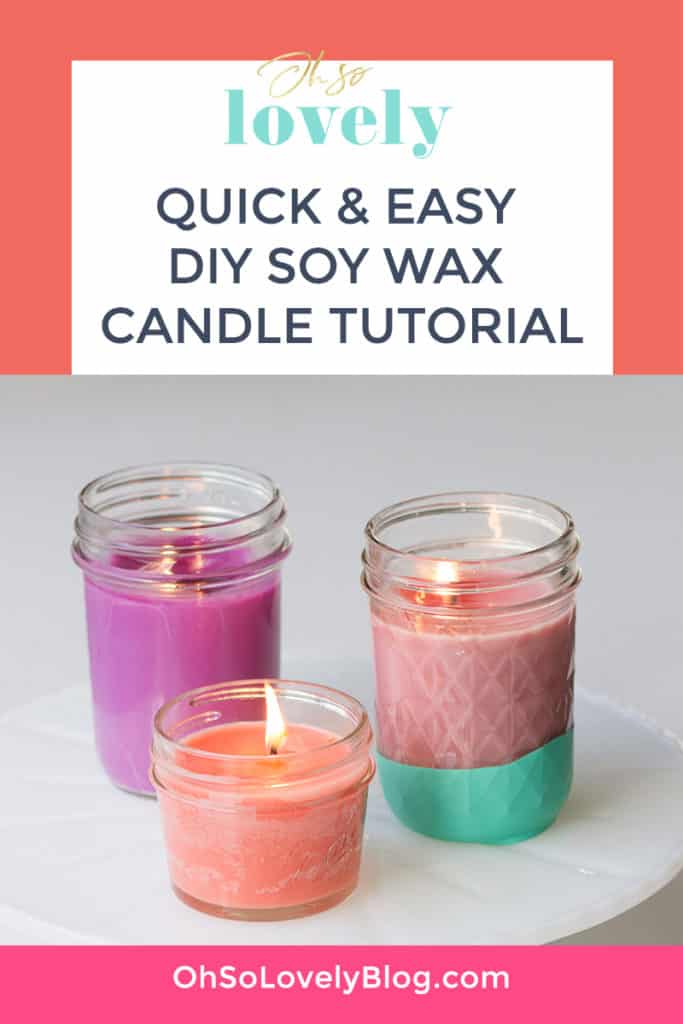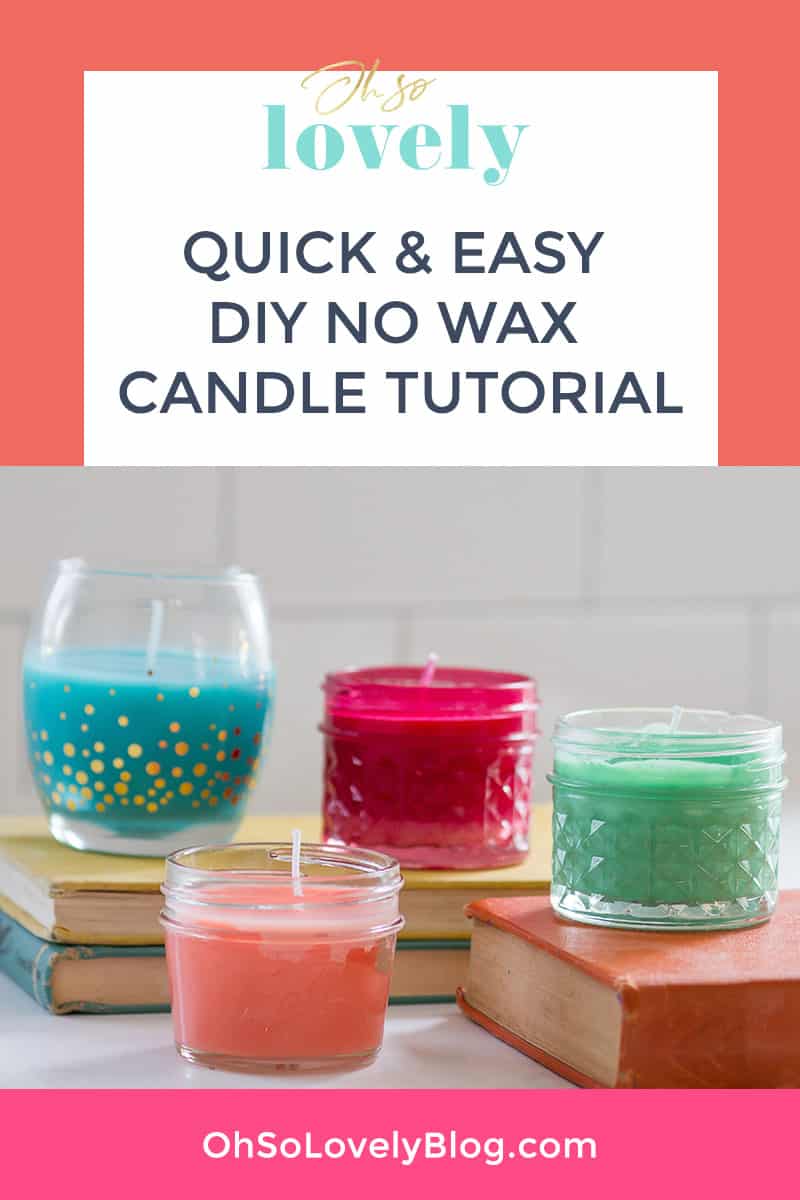 Pin these DIY candle sweaters for later!