You guys, I have discovered the quickest and easiest recipe for easy DIY no wax candles, and I just had to share it with you.
I wish I would have made these before the holidays—they would have made the perfect gifts. But at least now they are in my bag of tricks for future gift giving.
Let's get started!
---
Gather your supplies.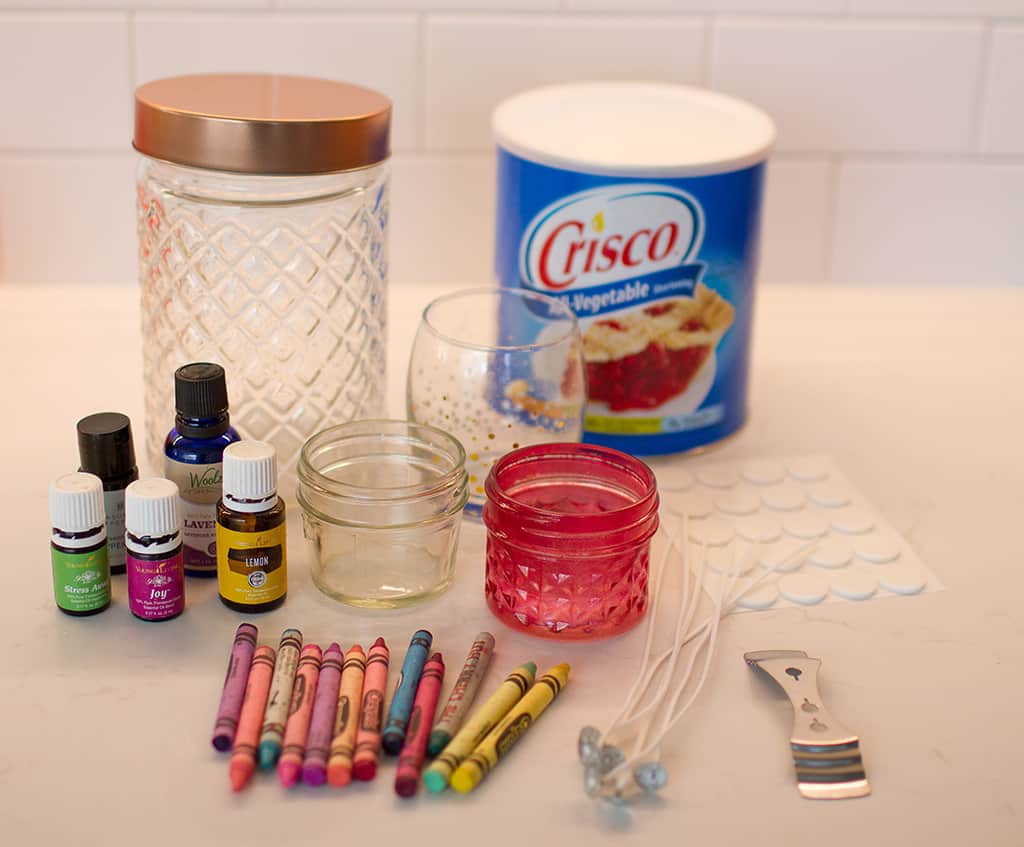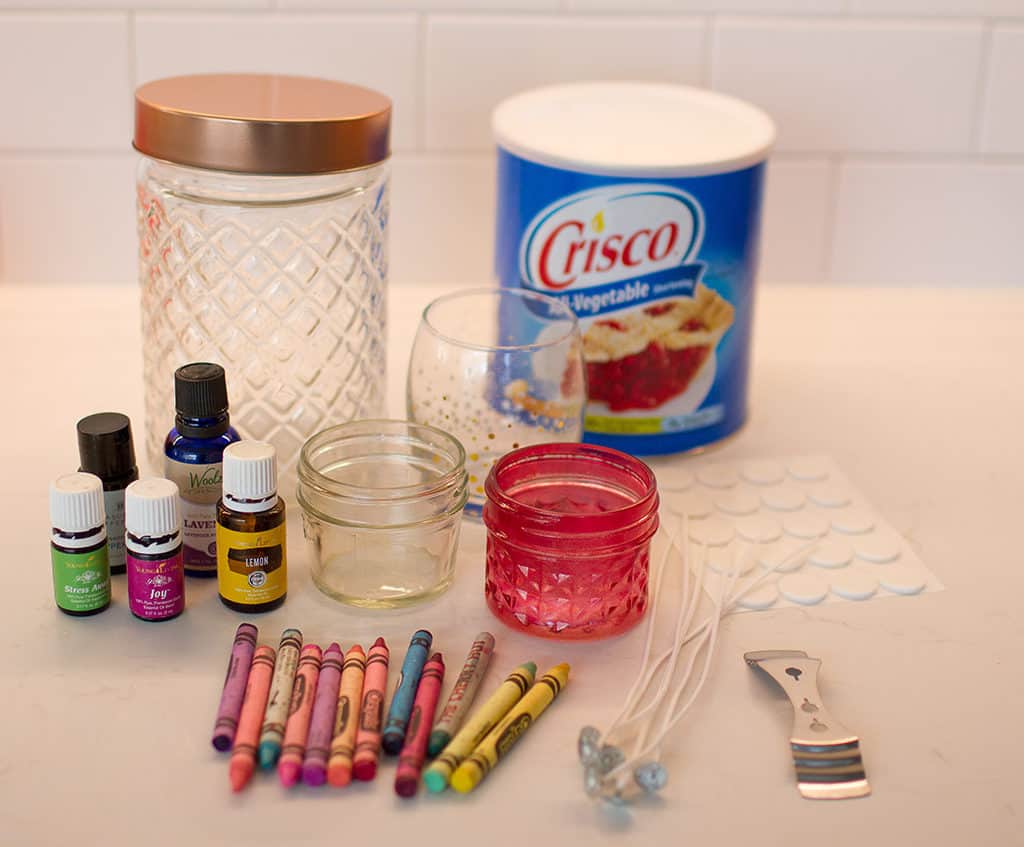 Crisco Shortening

Empty glass container
Mixing bowl
Candle Wick Kit

Spoon
Crayon
Essential oil
Microwave
Scissors
---
Take your glass container and add the sticky tab to the center bottom. If your wicks don't come with the stickies, you can simply hot glue the wick to the bottom instead.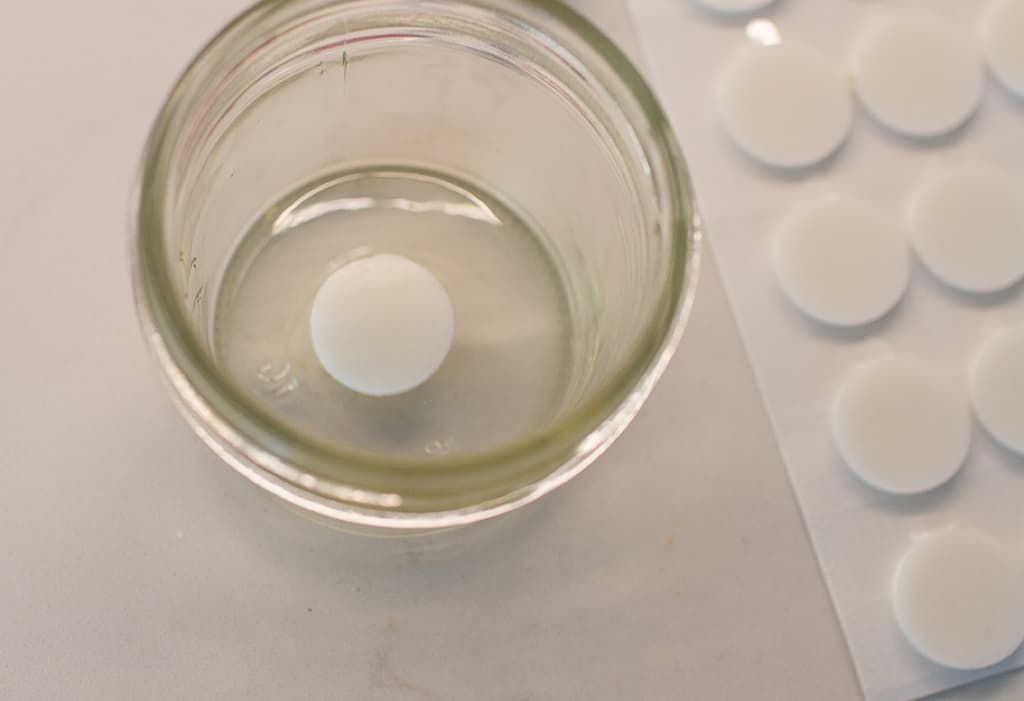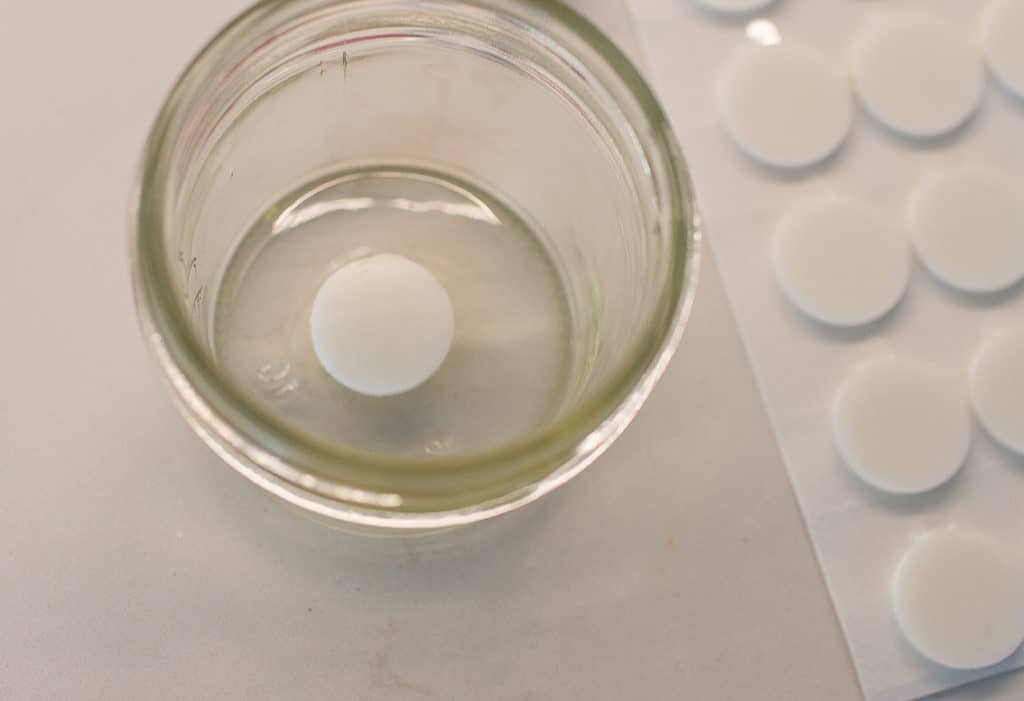 Attach the wick to the sticky.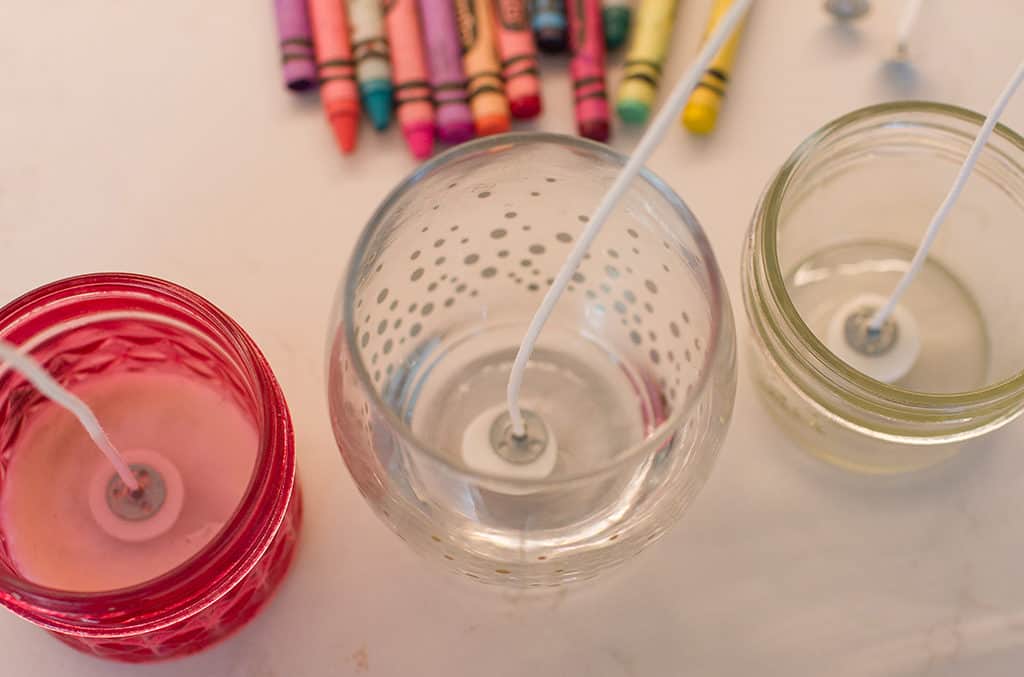 Take a crayon and smash it into smaller pieces in a separate container. The more crayon you use, the darker color your candle will be. Set aside.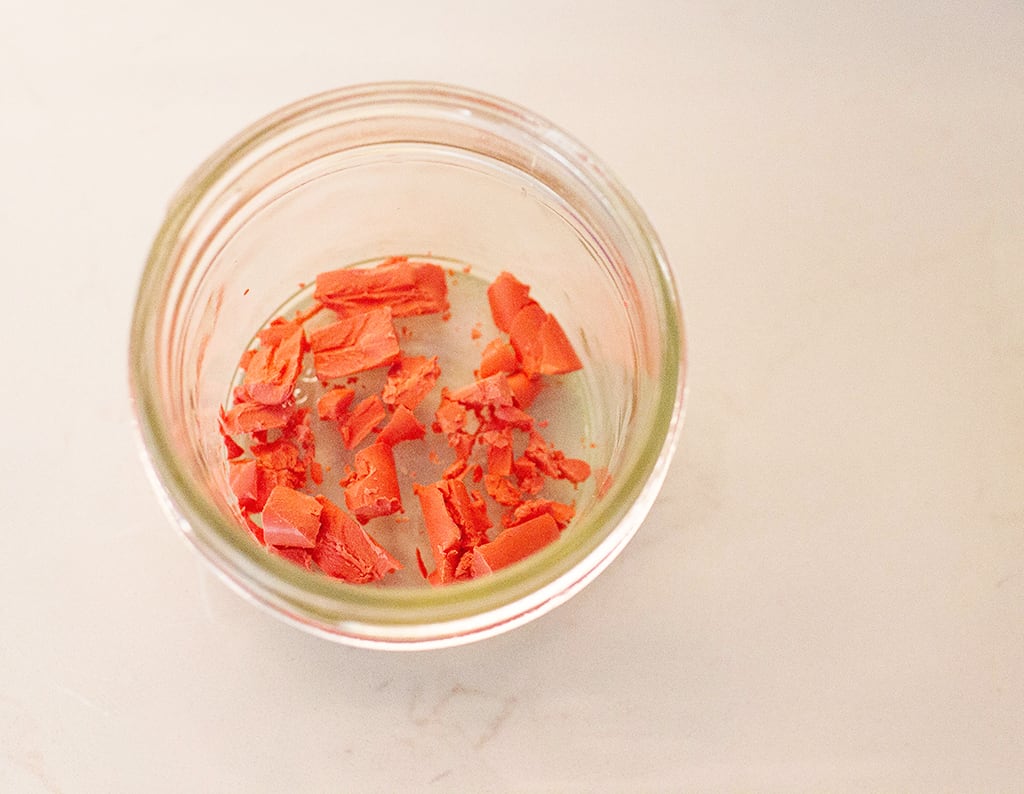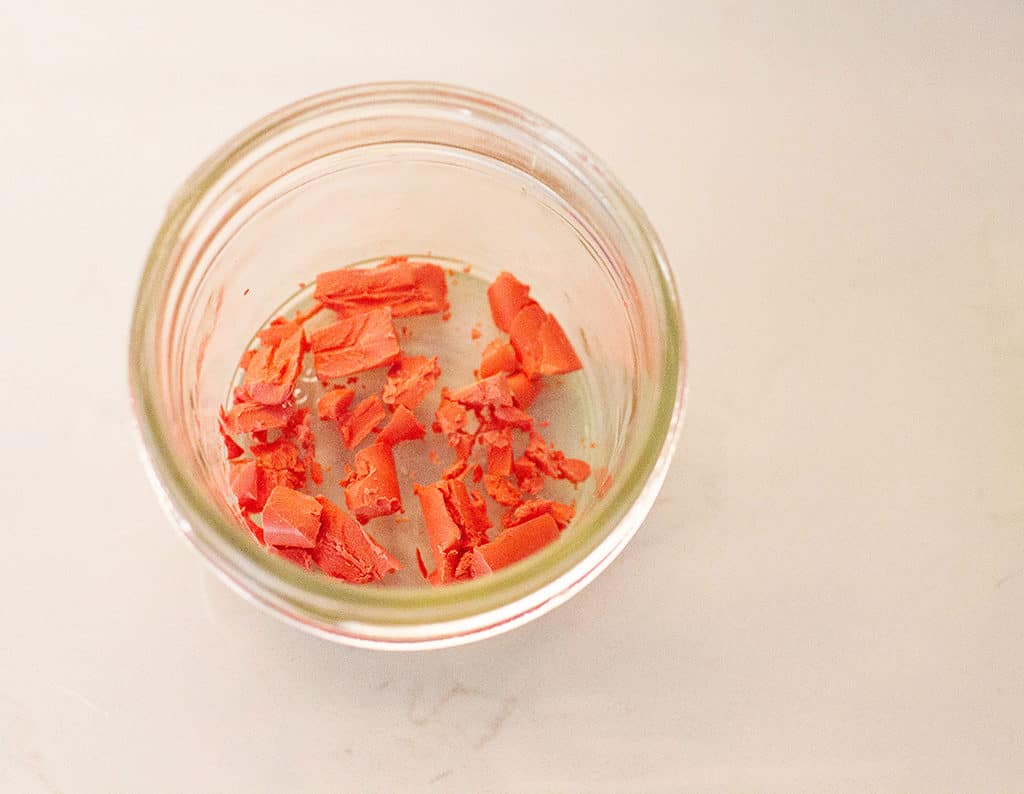 Scoop your Crisco into a glass container (I used a glass measuring cup), cover with a paper towel, and microwave in 30 second increments until completely melted.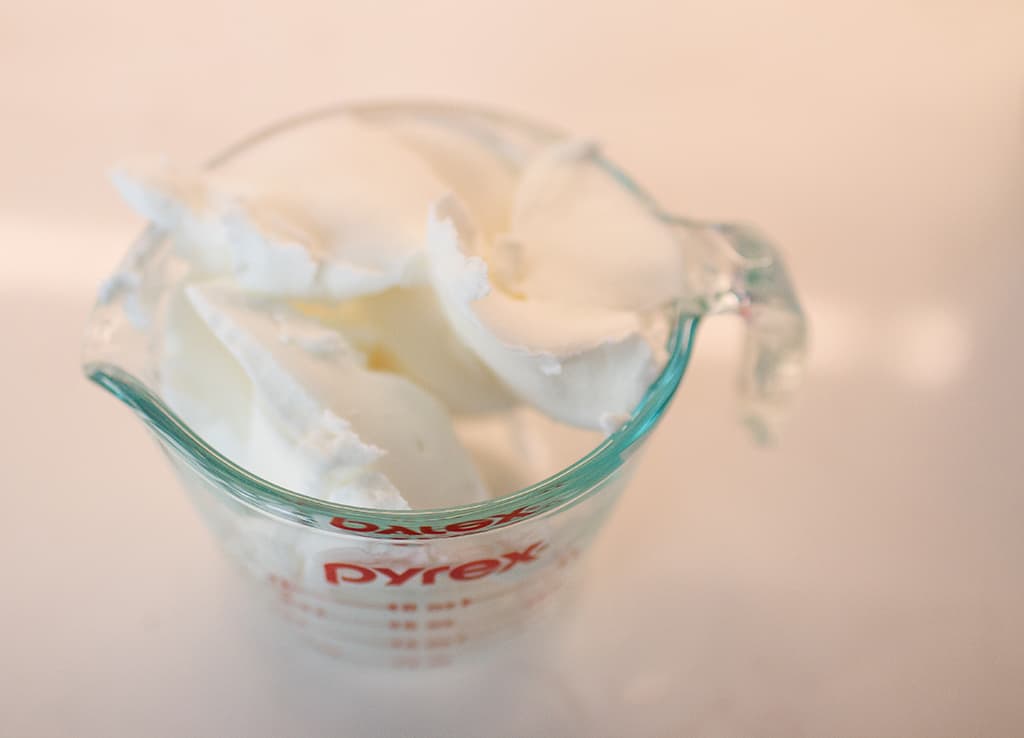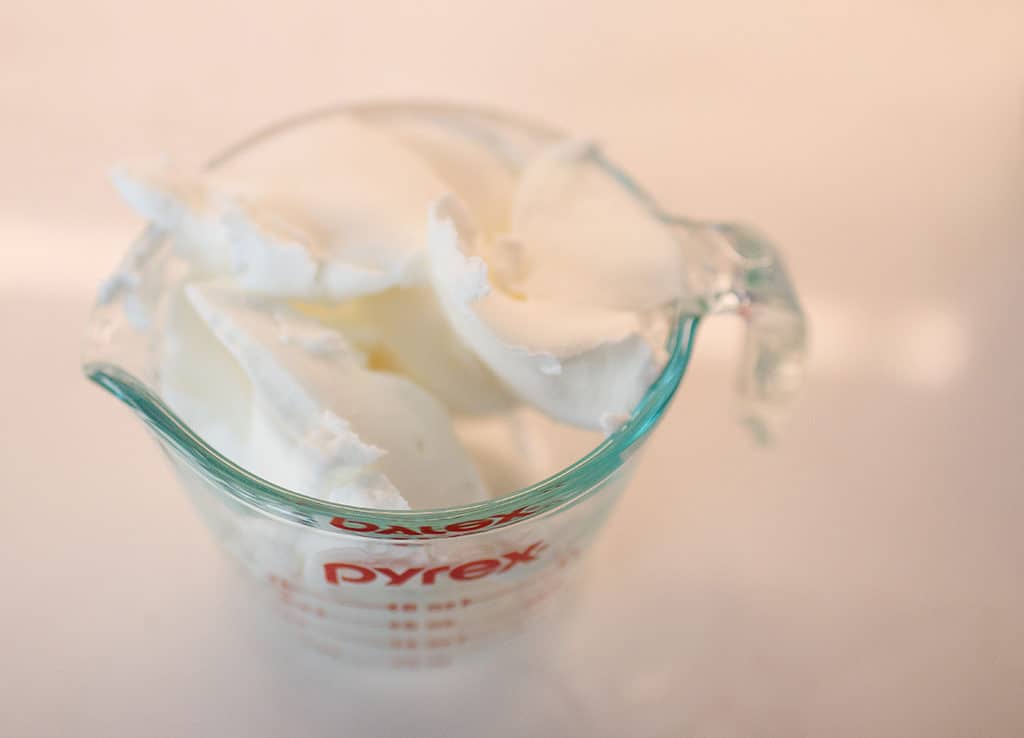 After melted, stir in your crayon pieces with a spoon until completely blended. If you wish for more color, stir in more crayons. You can always microwave more crayons into the mix.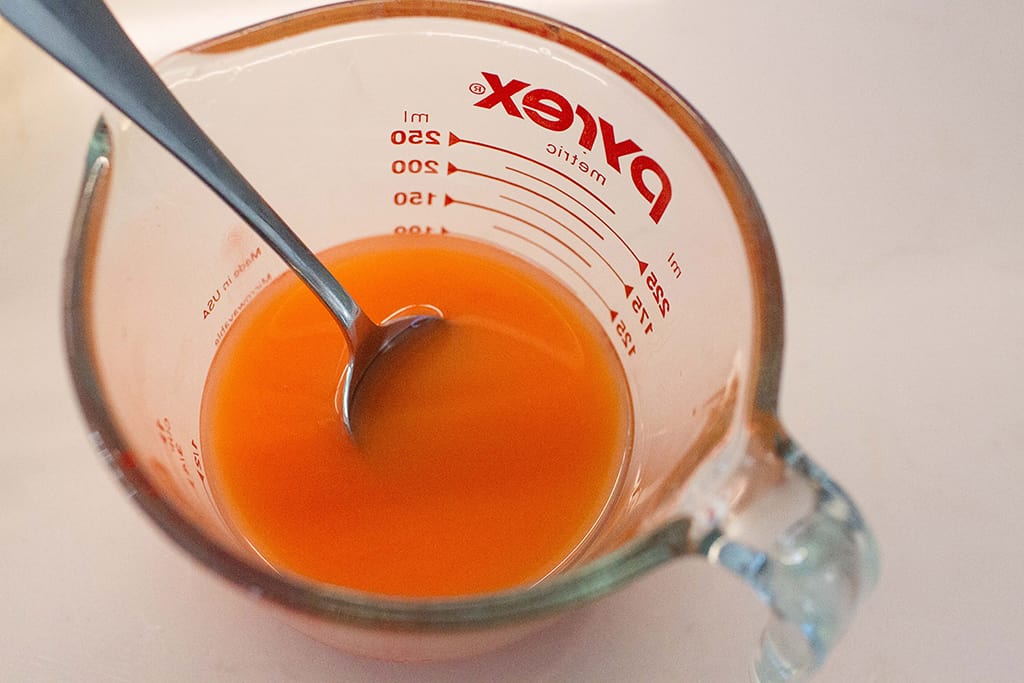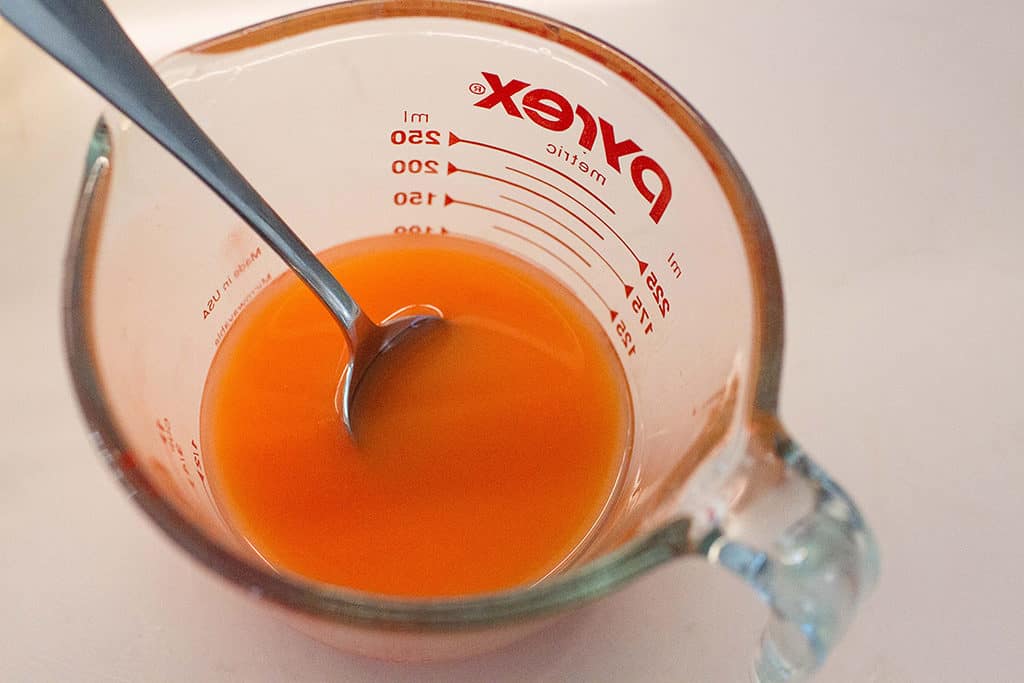 Stir in your favorite essential oil(s) until you get your desired scent. I decided to add in some extra natural food coloring to add to the scent. This is completely optional.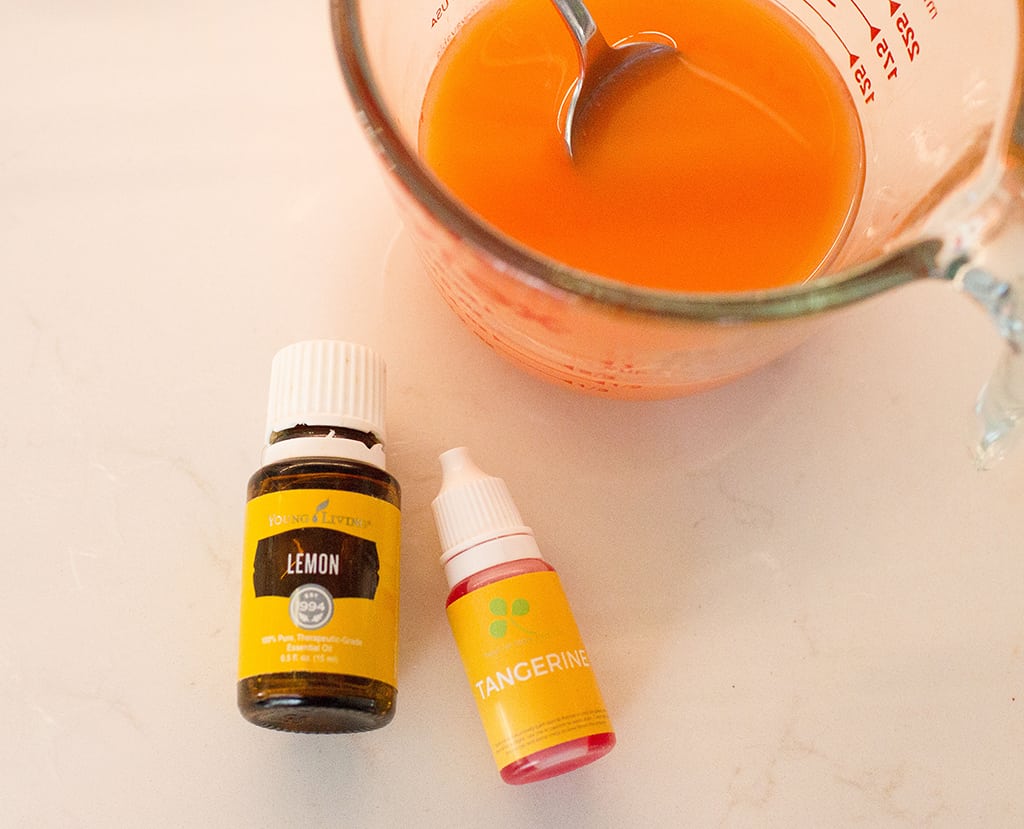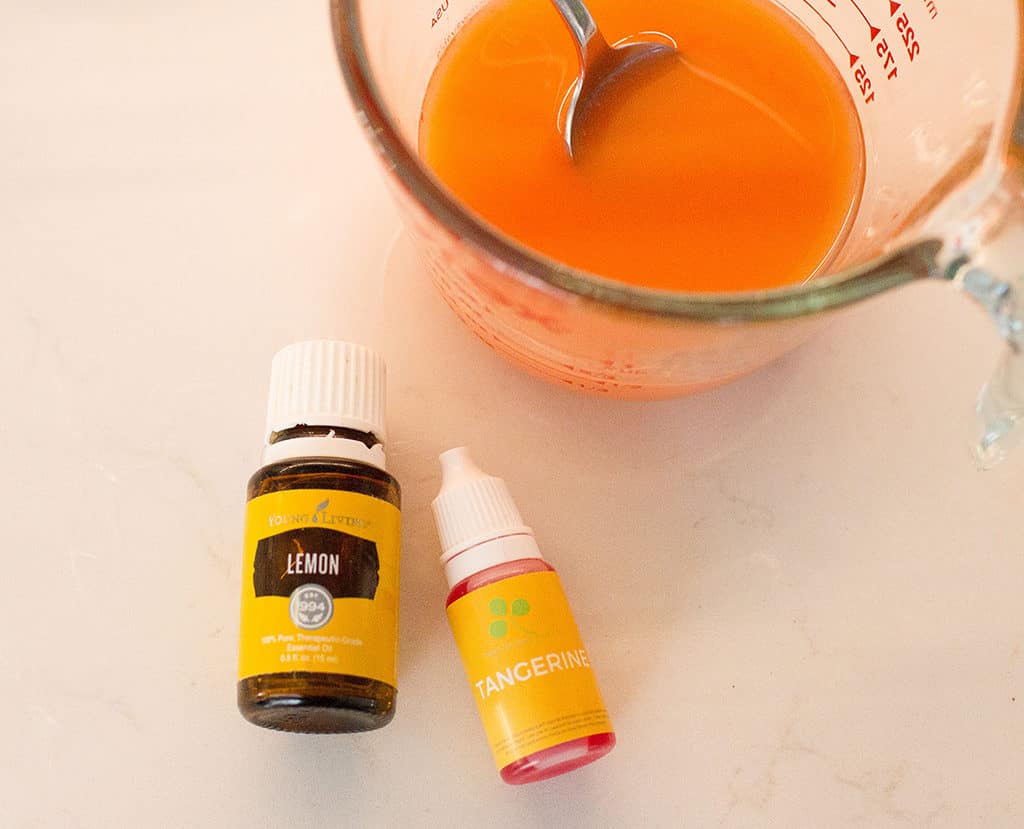 Here is another scent and color combo.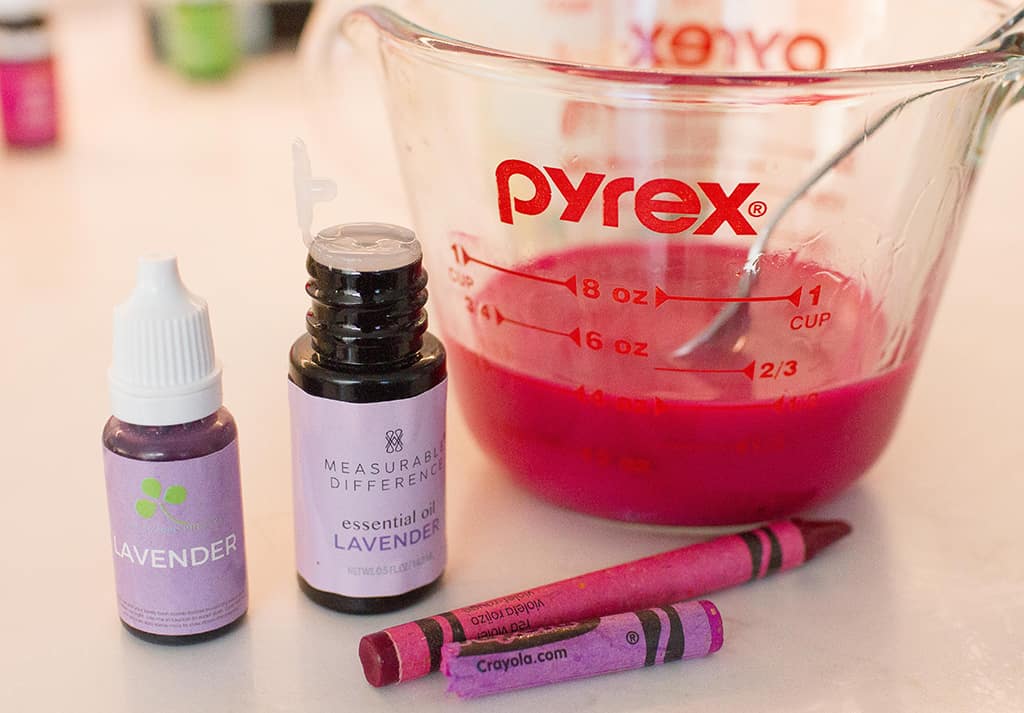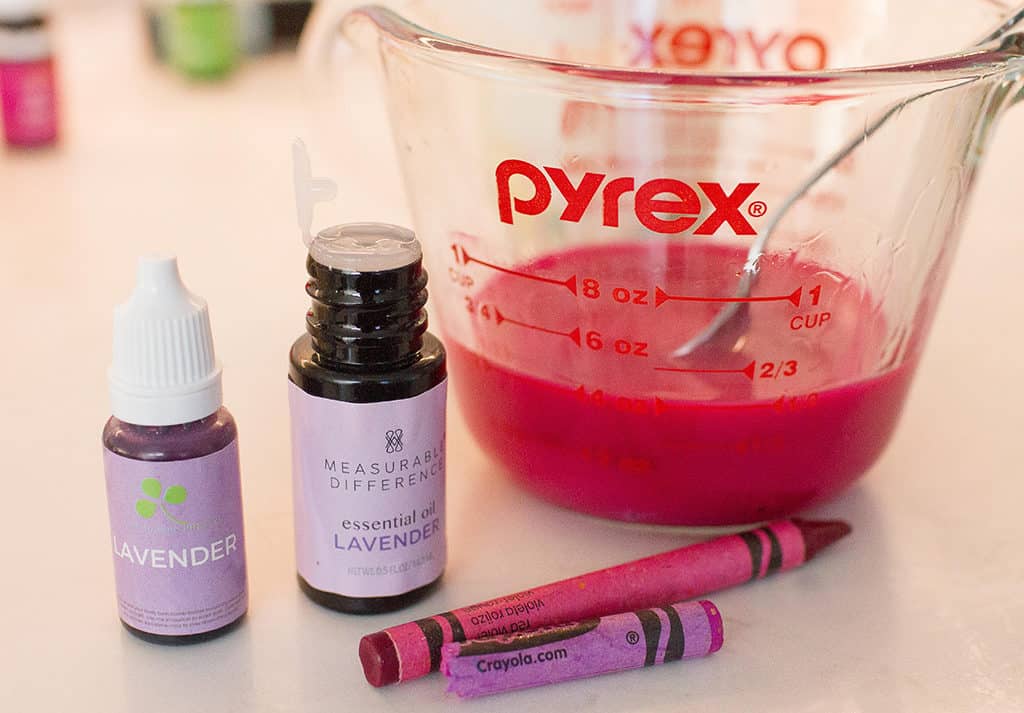 Once completely mixed together, pour the mixture into your glass jar until it reaches the top.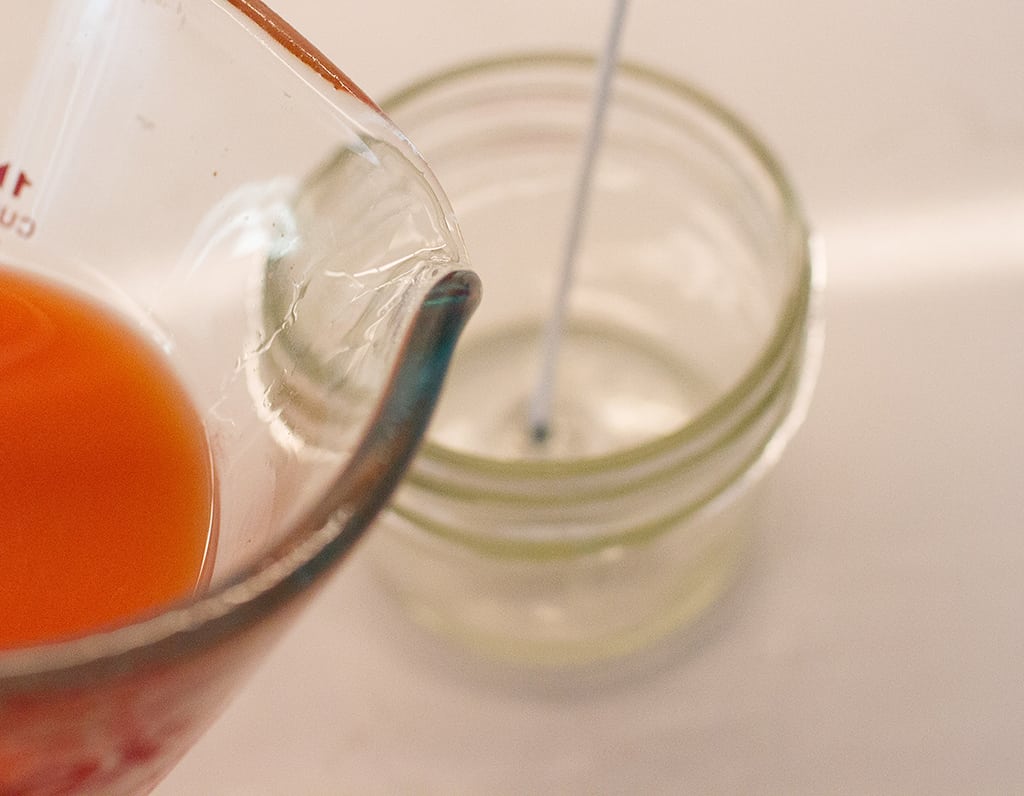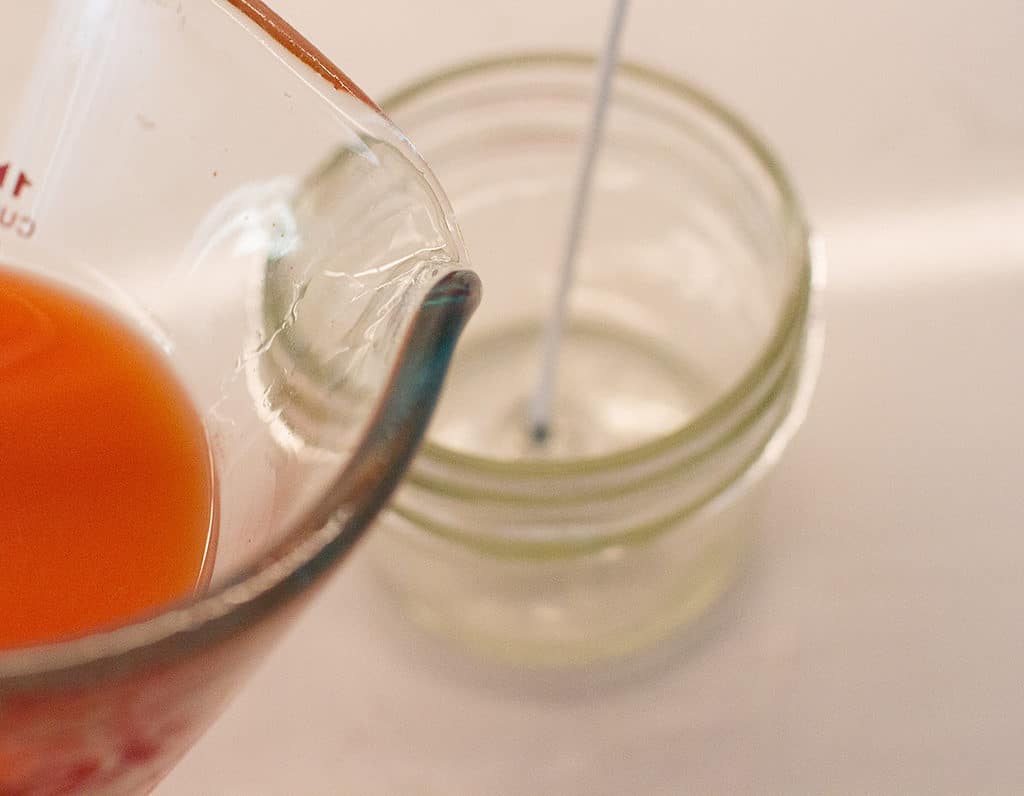 Once poured, take your wick holder and secure the wick in place and let the mixture dry. You can also use tape, a spoon, ink pen, or anything that holds the wick in place.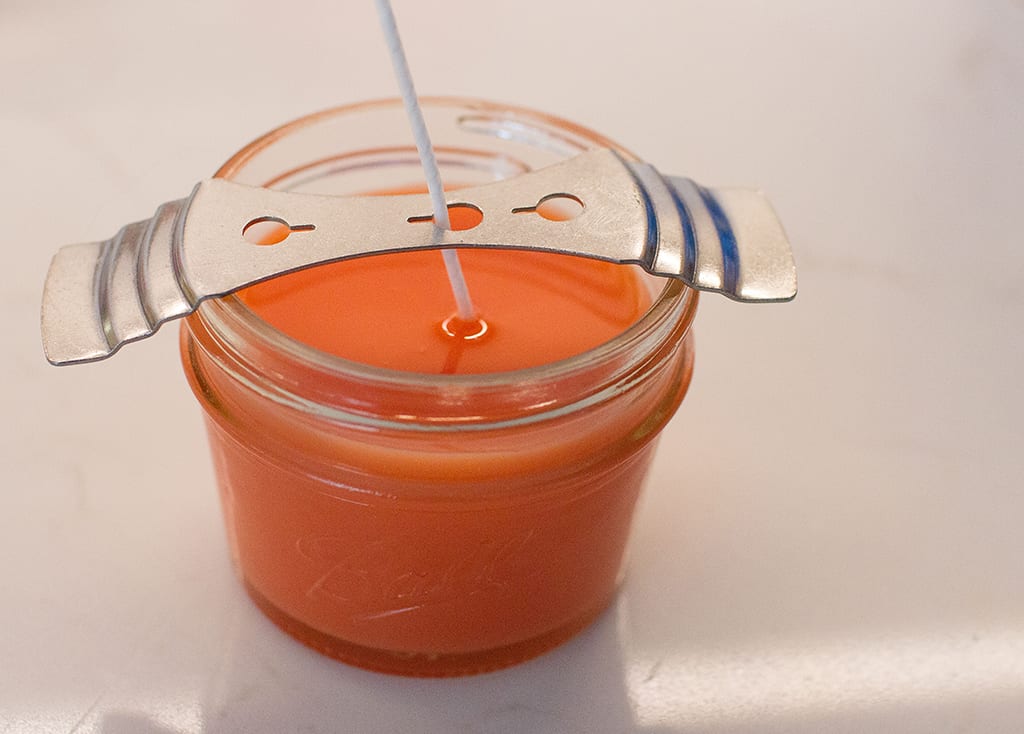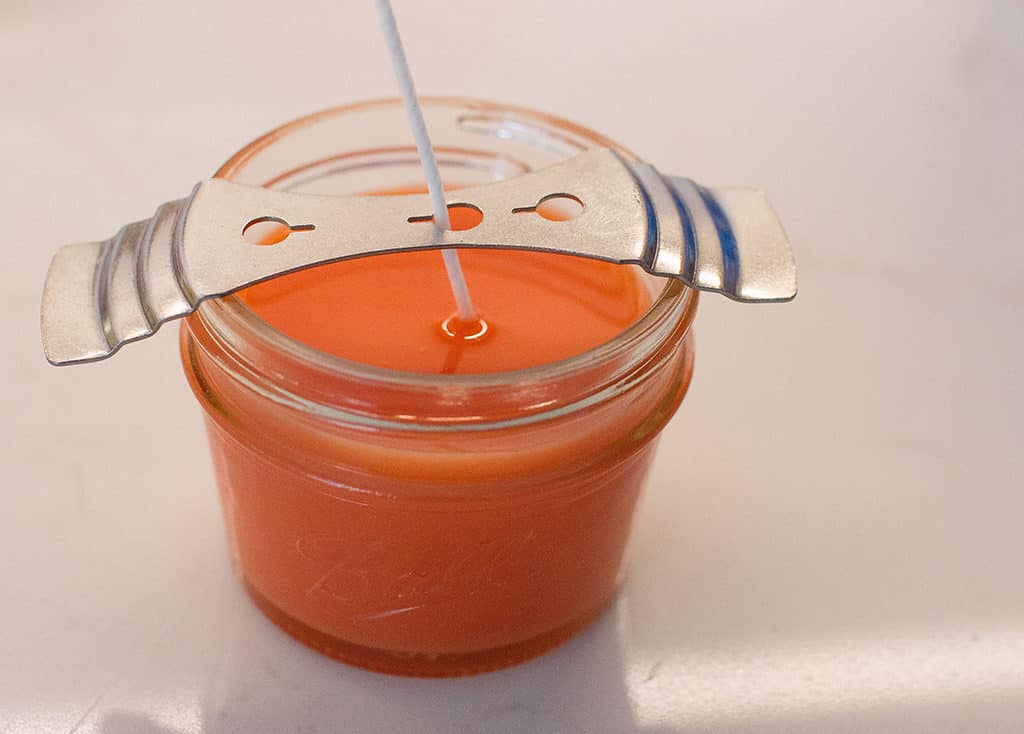 Set aside and allow to dry, which can take a couple of hours or more. Repeat these steps to make different candles to your liking.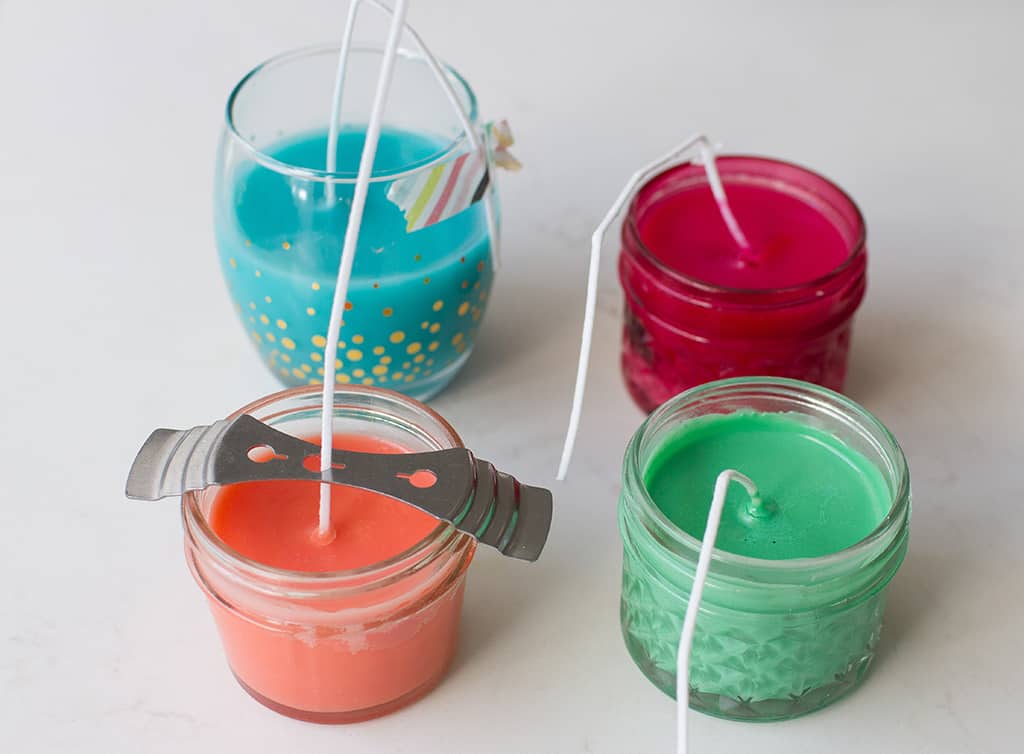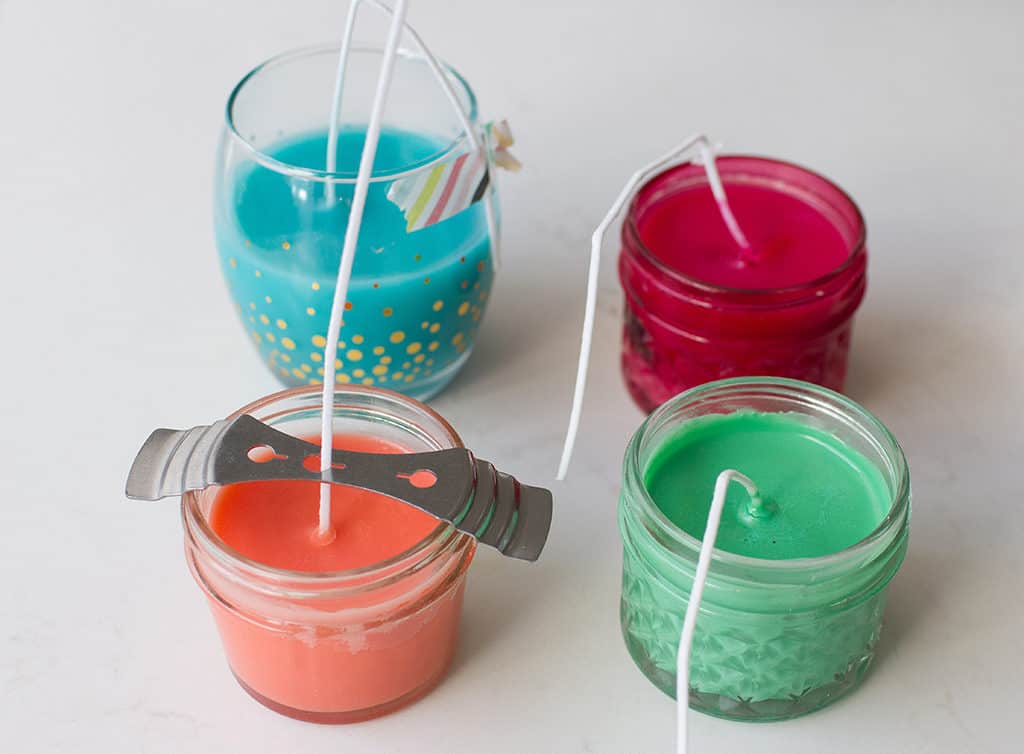 Once dry, take your scissors and trim the wicks down.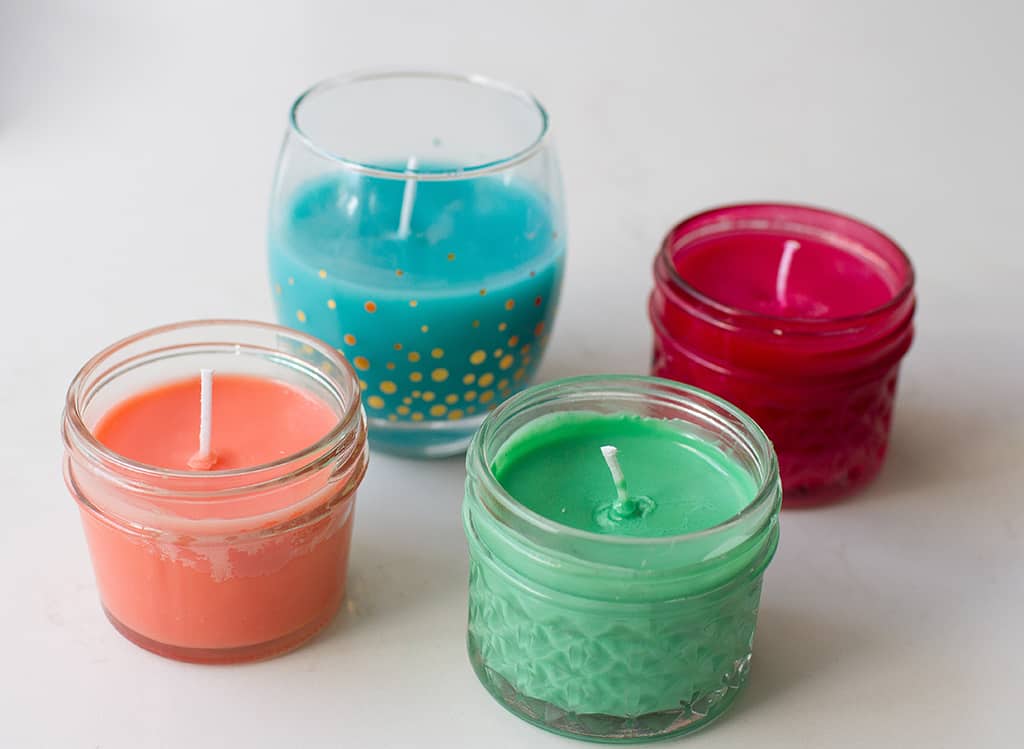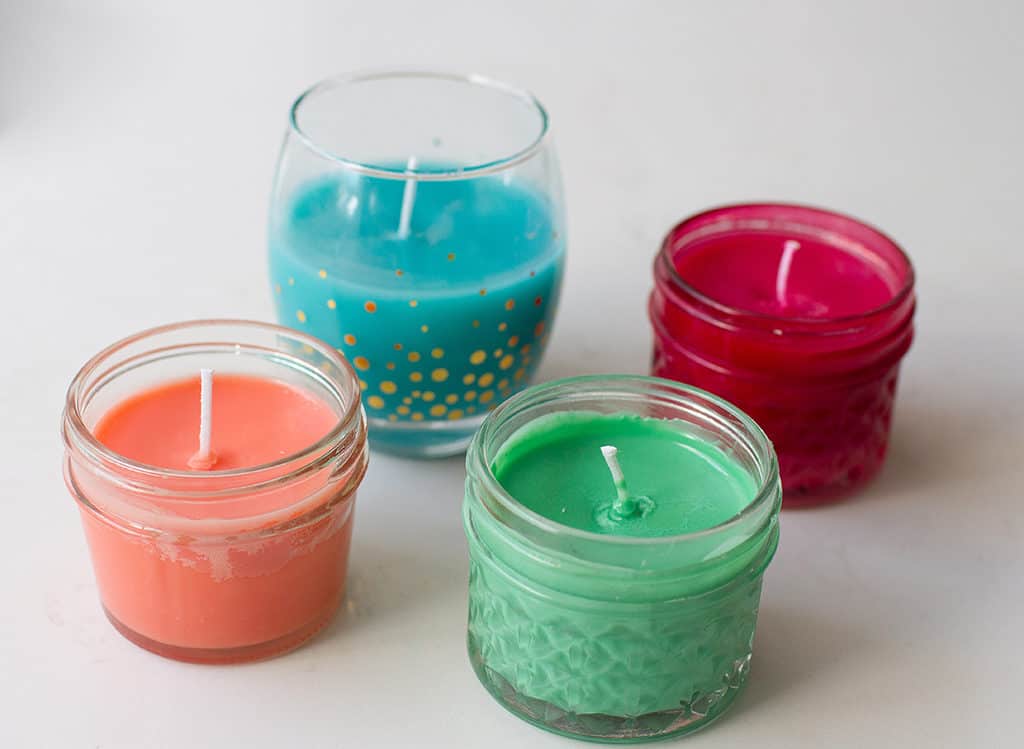 That's it! Now sit back and enjoy your fabulous and easy DIY no wax candles!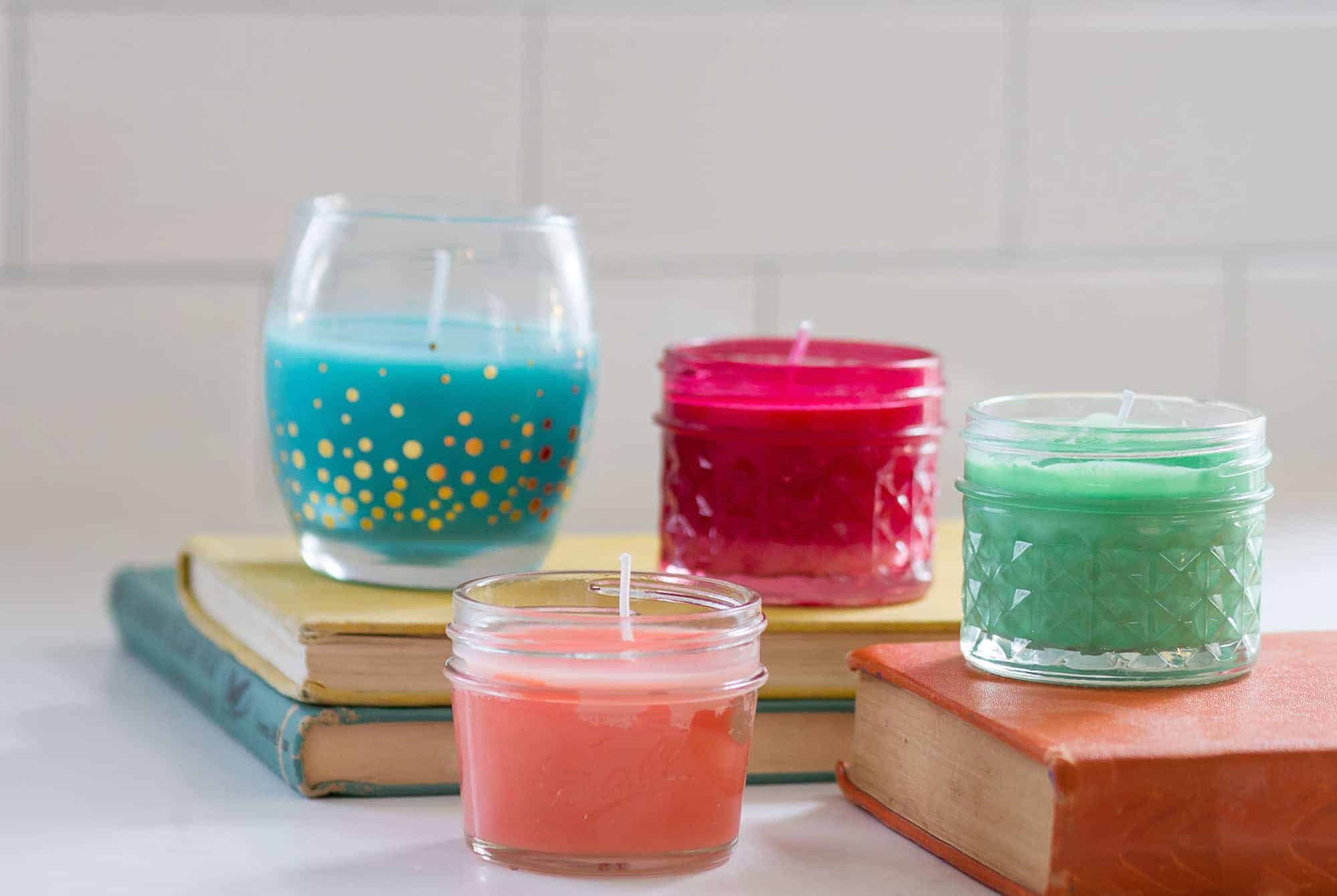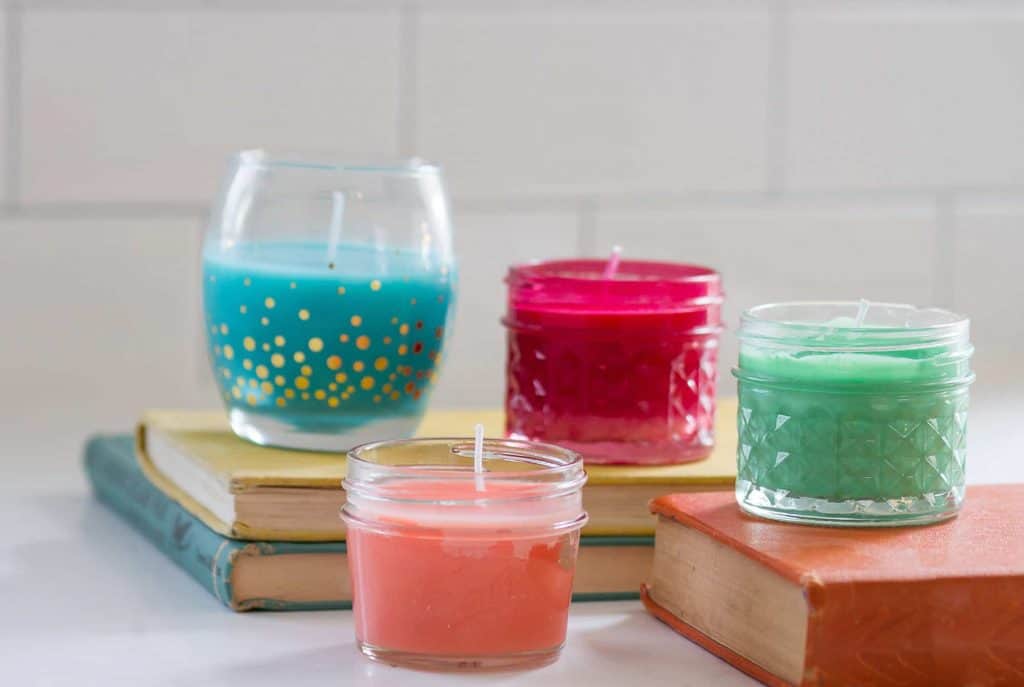 Pin it for later!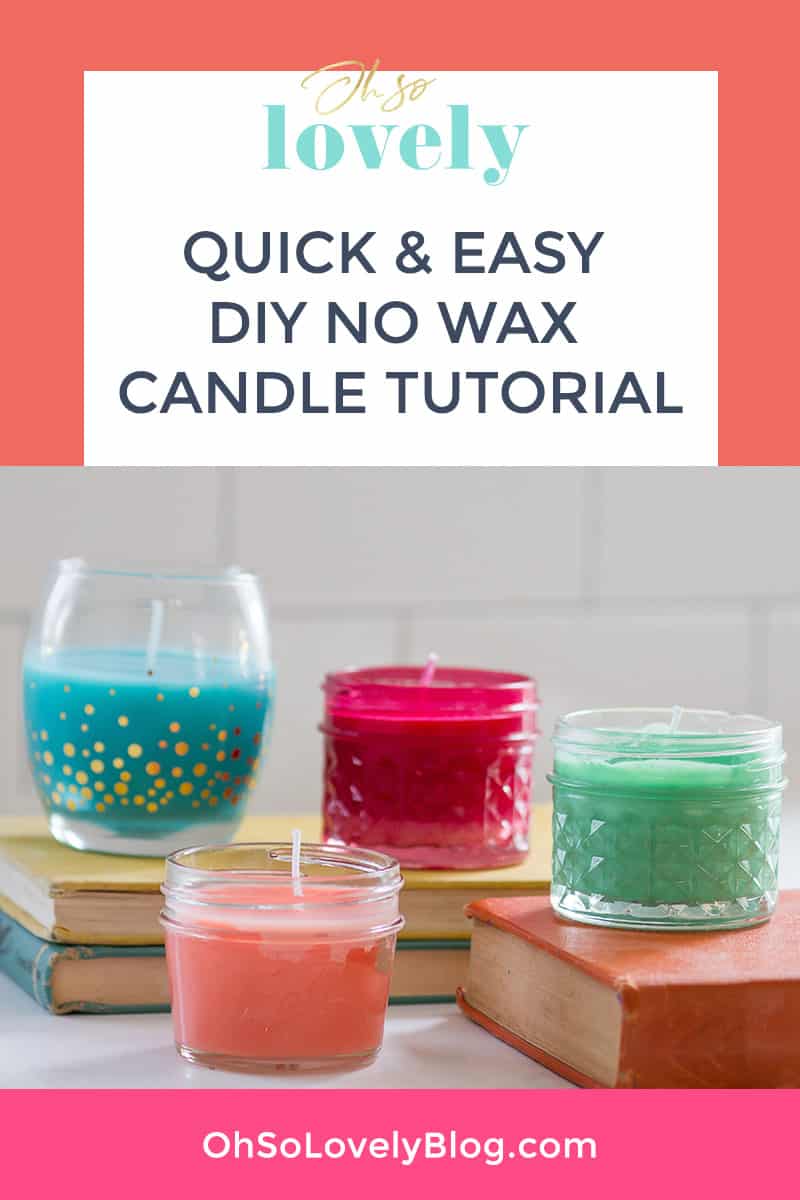 xoxo
Audrey