Remember late last fall when I set up our deck cabana? I feel like it went up, and then winter came quickly after, so we didn't really get to enjoy it as much as I'd hoped. Well, I'm making up for that these days. I spend every chance I can get out there on the weekends, and with each DIY cabana update, I love it even more.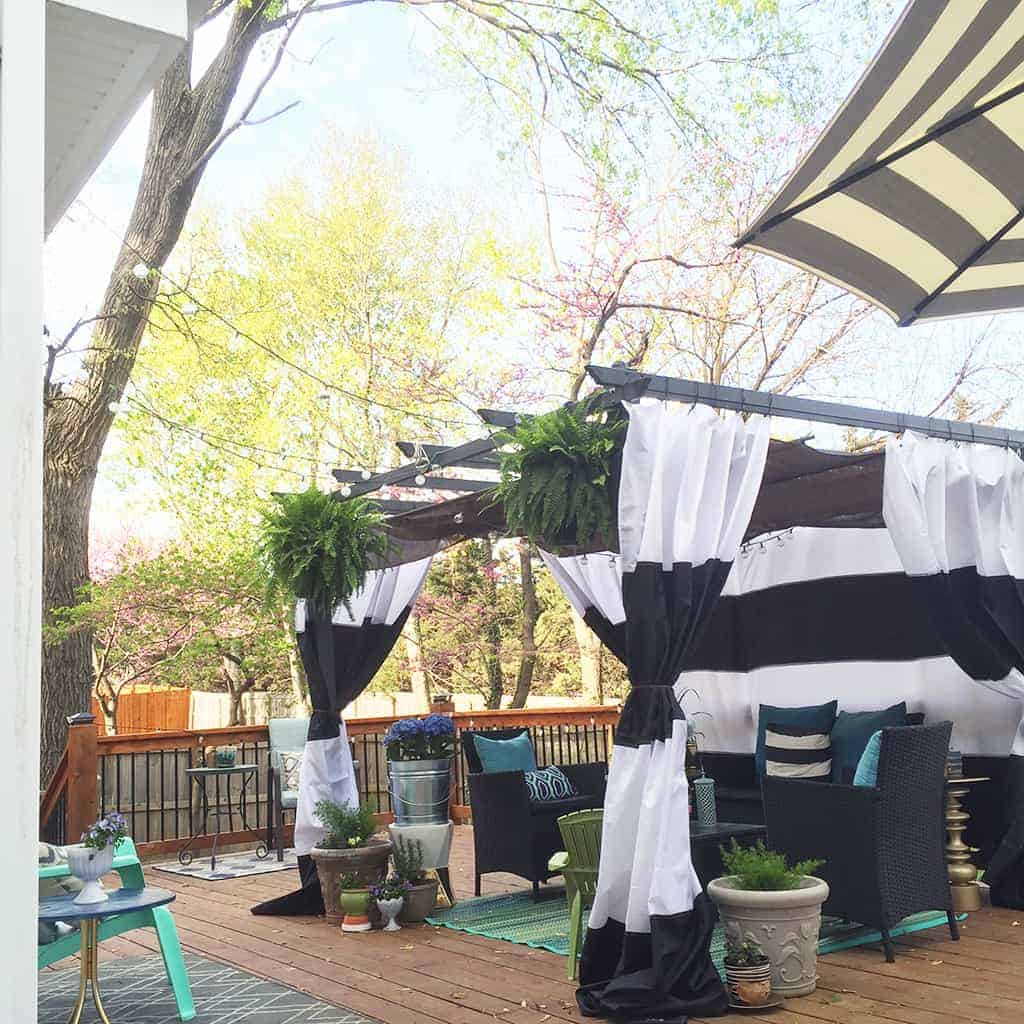 Last weekend I spruced it up even more. I hung some Boston Ferns, and potted some more flowers and plants. I still have quite a bit more greenery and flowers to add, but we're off to a good start.
My fave part—I hung some black and white striped curtains, which gave it the true cabana feel in my opinion. Last fall I researched many different fabrics that I could use to make my own curtains, but everything was so expensive or would mildew after each season. I decided to just use some inexpensive shower curtains until I decided on a more permanent solution. They were pretty short, and looked a little odd, but did the trick temporarily.
Here are a couple of photos of the old curtains:
They were totally fine, but as I mentioned, too short for my liking (and not mildew resistant).
A few months ago I bought a striped shower curtain 
super affordable (and mildew resistant) black and white striped shower curtain (available in many colors) for one of our bathrooms, and when it arrived I realized that it was super long in length (96″). I ended up hanging it near the ceiling of the shower, which makes the room look so much taller, and I love the look of classic black and white stripes.
Anyhoo…I realized that this shower curtain was just what I needed for the cabana, so I ordered 5 of them, and got busy hanging them the moment they arrived.
I used some long black zip ties to attach the curtain to the cabana. They're a perfect solution in my opinion. They pretty much blend in with the black cabana, are sturdy, inexpensive and easy to use, and can be cut off each winter, and replaced in the spring. Sold!
For the back I zip tied the curtains at top and bottom to create a privacy wall.
I used regular ribbon to tie the curtains to the posts at each corner. We can untie if we ever want extra privacy.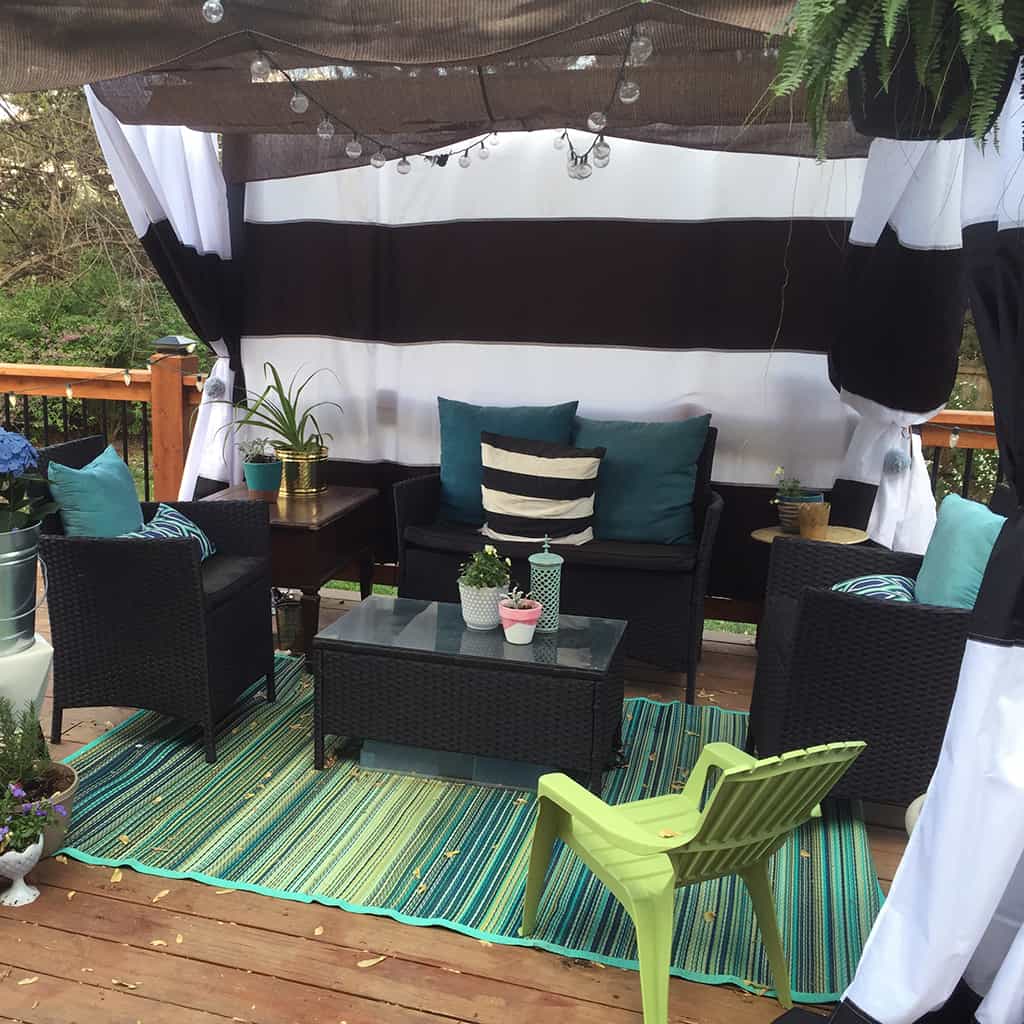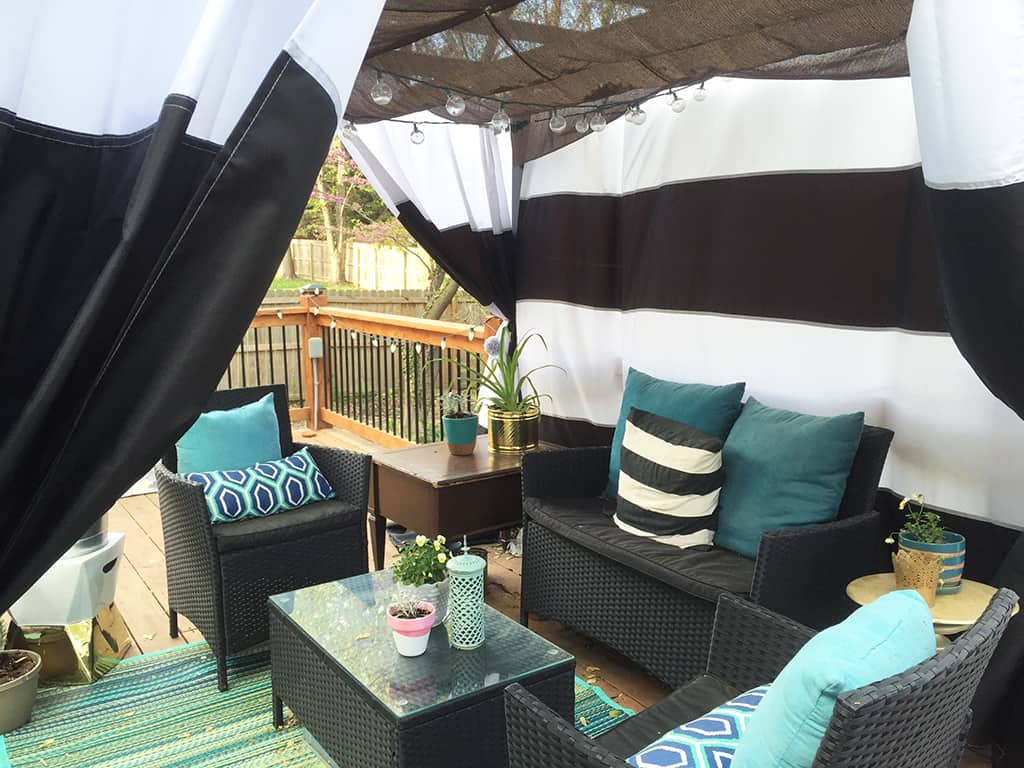 I forgot to mention the awesome black and white striped umbrella I found at Walmart (pictured in background). I guess you could say I'm stripe obsessed right now, ha.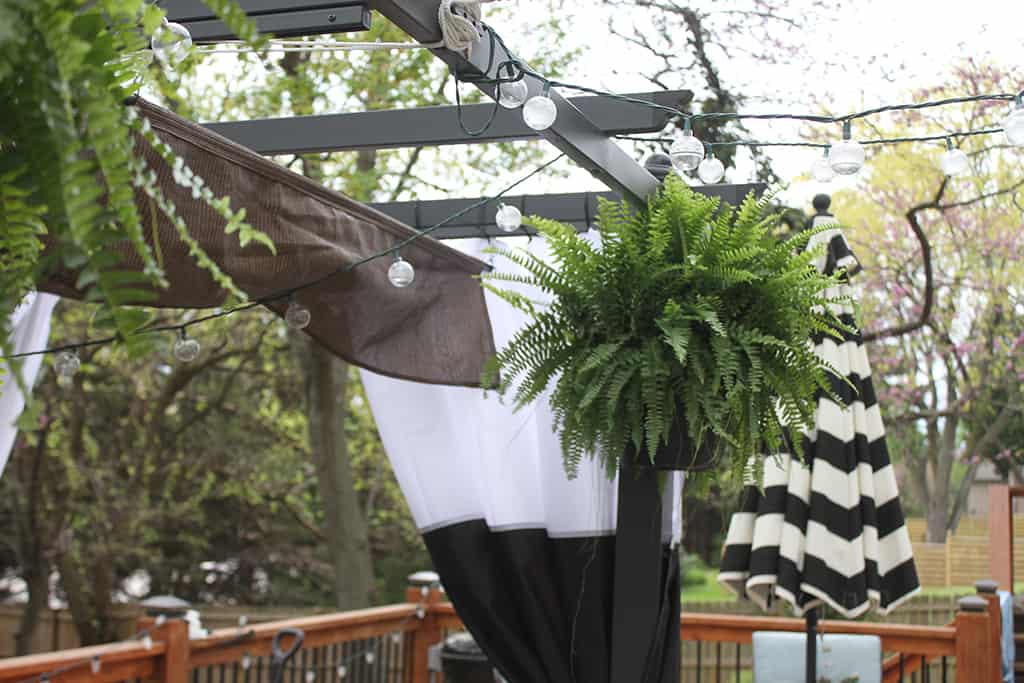 We love the cabana so much, we've been eating dinner and watching TV out there at night.
And lastly…a  few other pretties. I found these planters at an estate sale, and potted some pretty purple hydrangeas.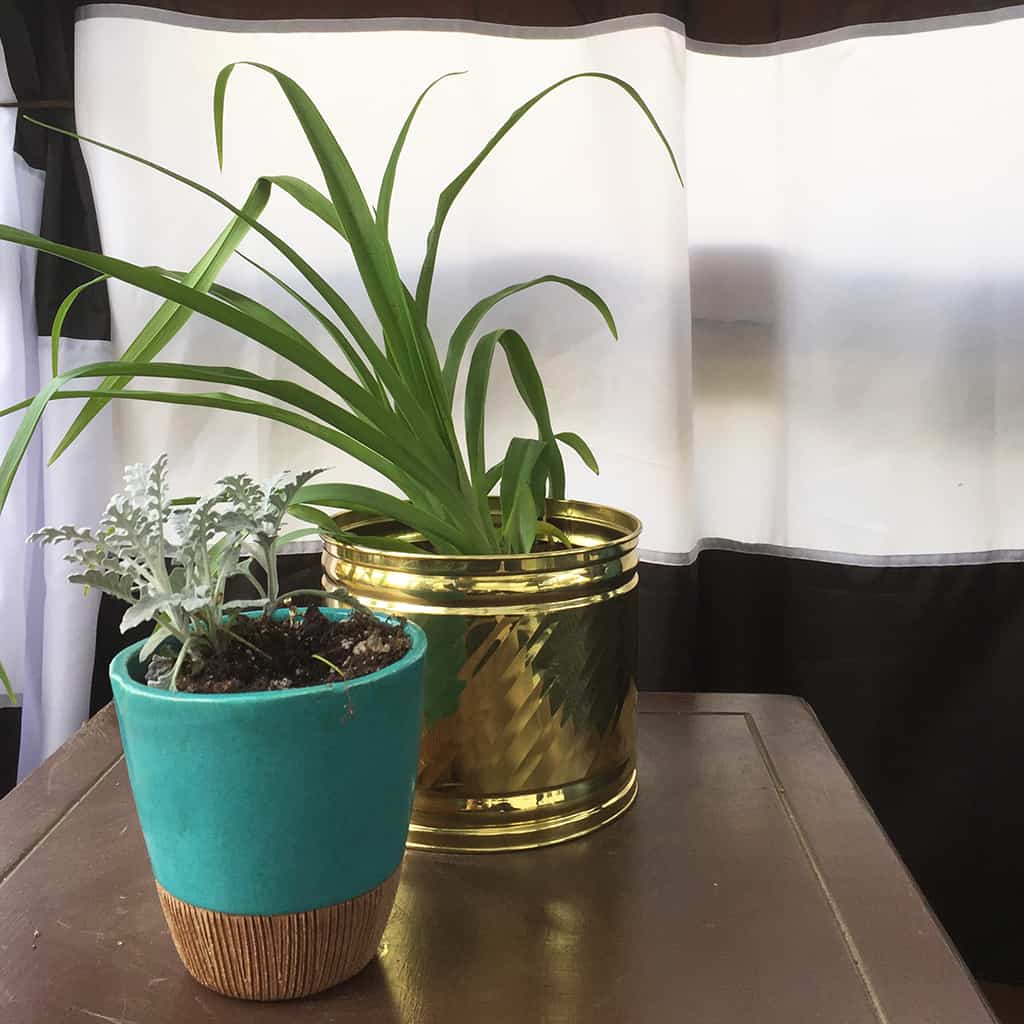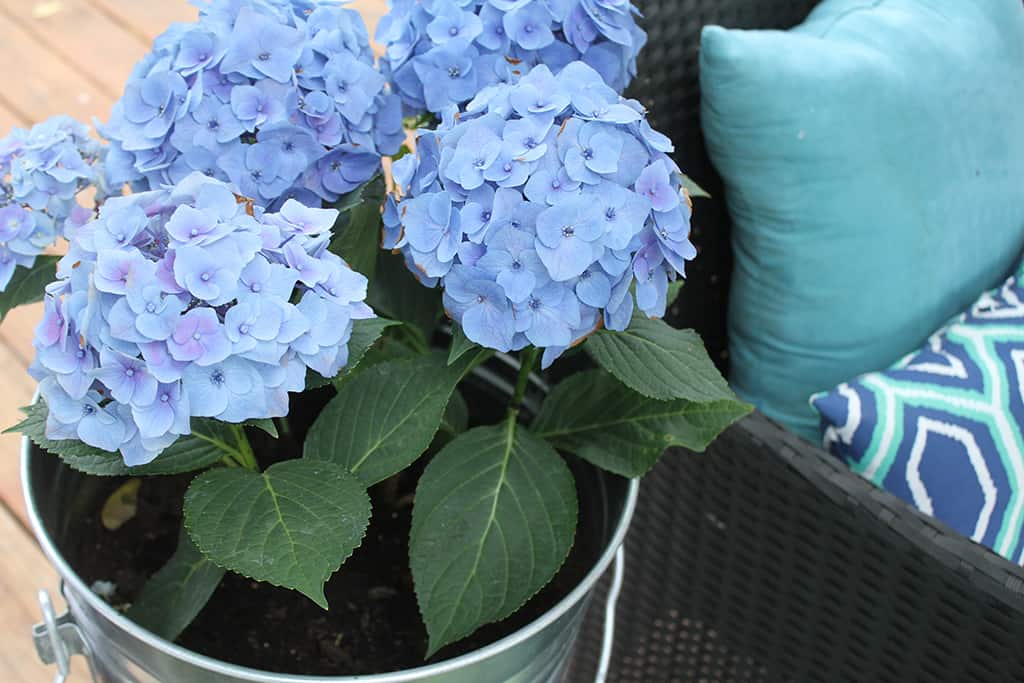 I'll post more cabana photos once everything is completely updated (and lots more plants are added), but I had to share my striped curtain find with anyone in the market. Best amazon find in a while.
Anyone else practically living in a cabana right now, or is that just us? 🙂
xoxo
audrey