Hope everyone had a lovely weekend! Ours was pleasantly packed with house guests, and a sweet little play date on Sunday. The highlight of the play date was definitely the Snappers Snacks. Have you heard of them? If not, you're in for a TREAT.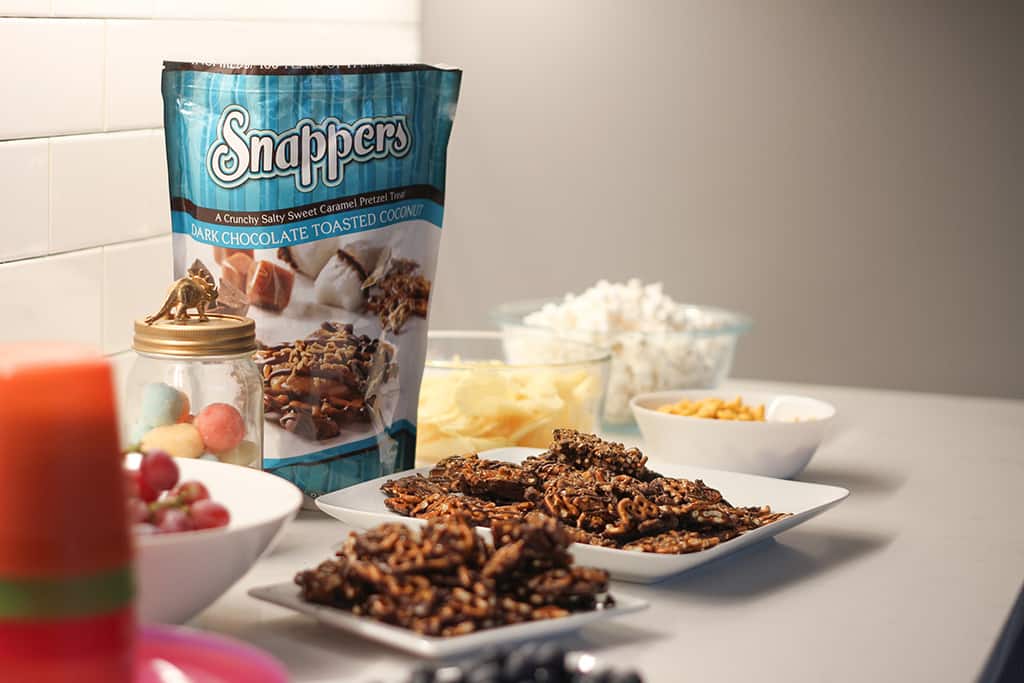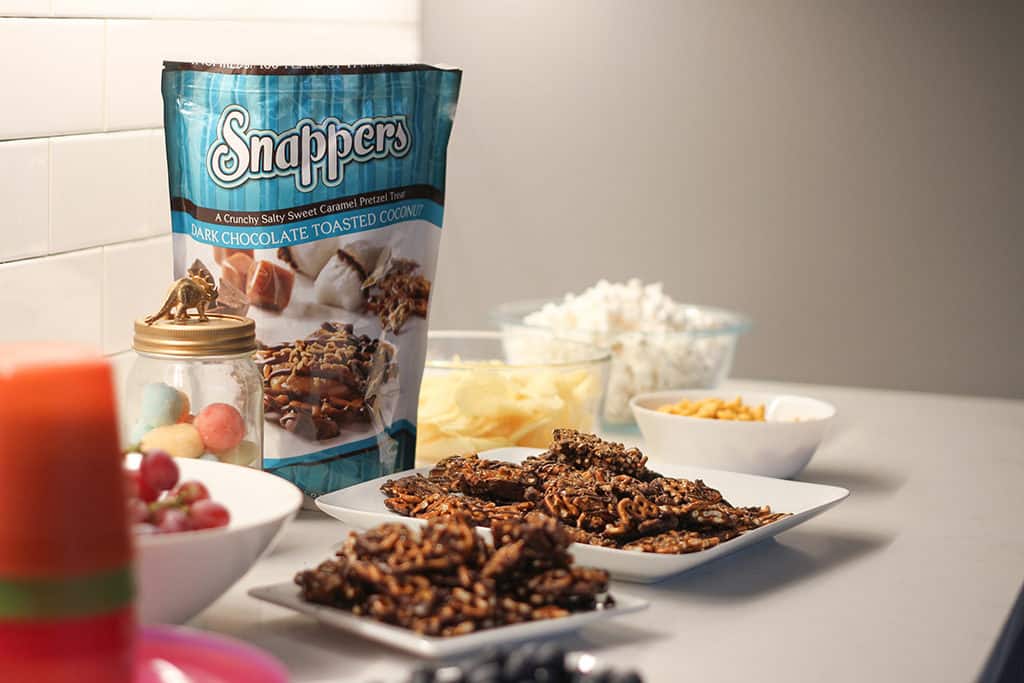 Snappers are a DELICIOUS combination of salty and sweet, made by a family of chocolatiers for more than 100 years. They have them perfected!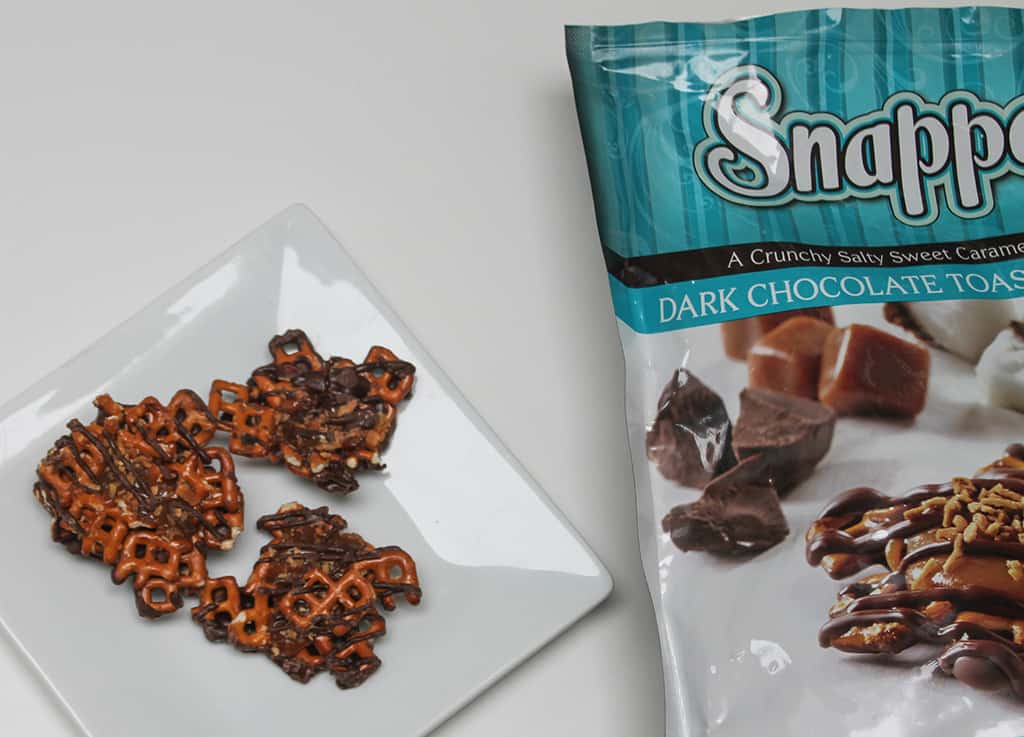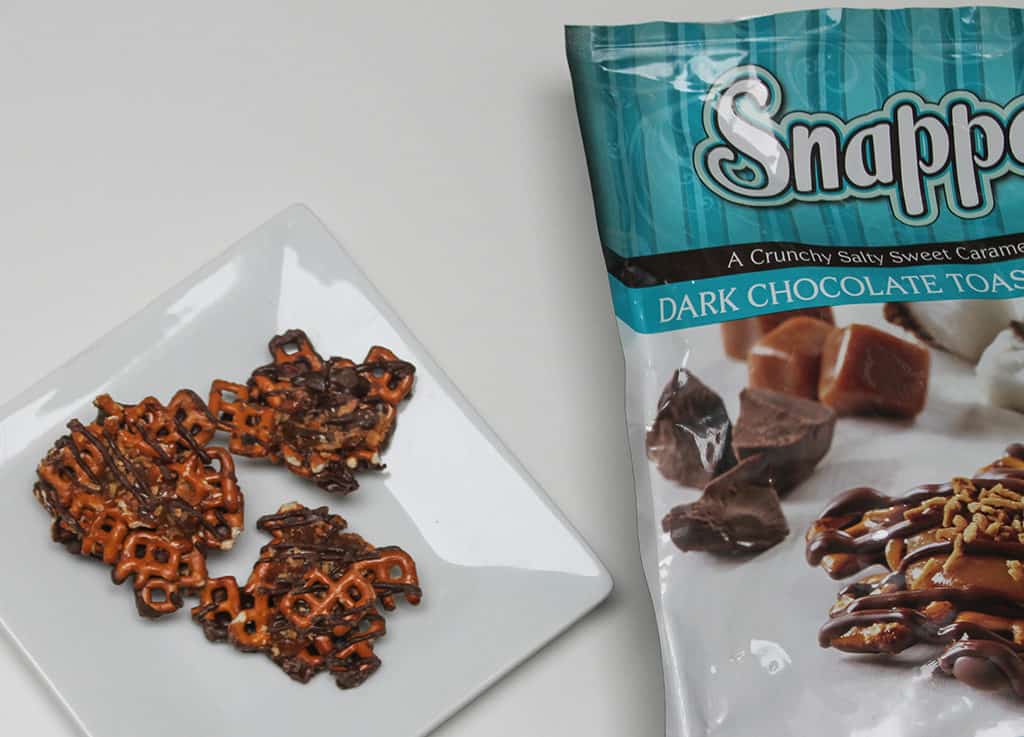 I served Dark Chocolate Toasted Coconut Snappers (the newest Snappers flavor available at all Midwest Costco locations), and they were a hit with both the kiddos and the mammas.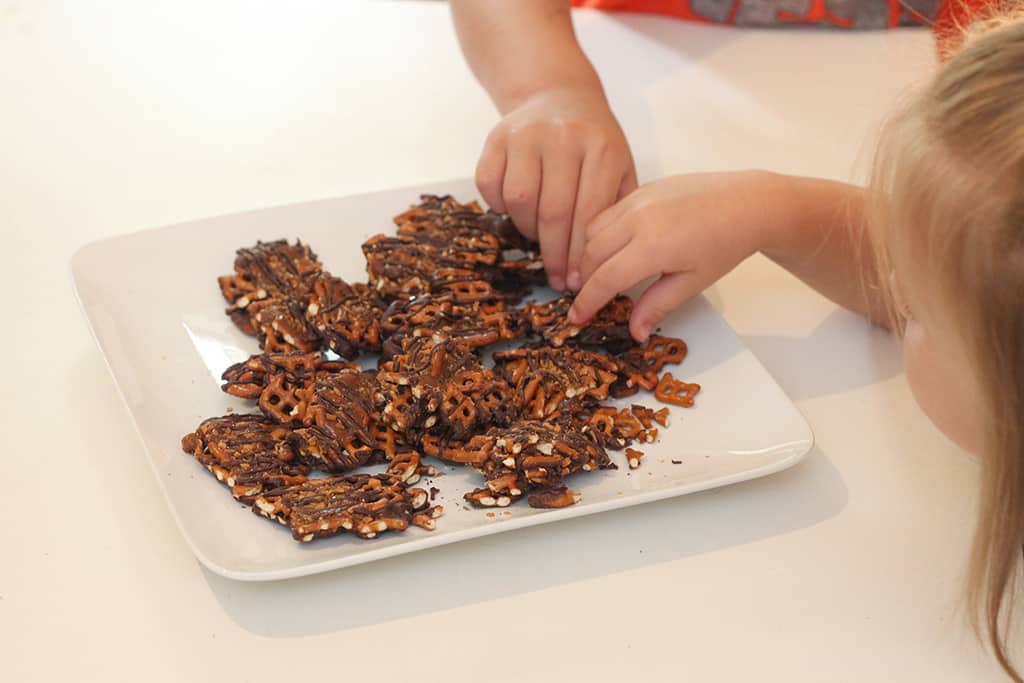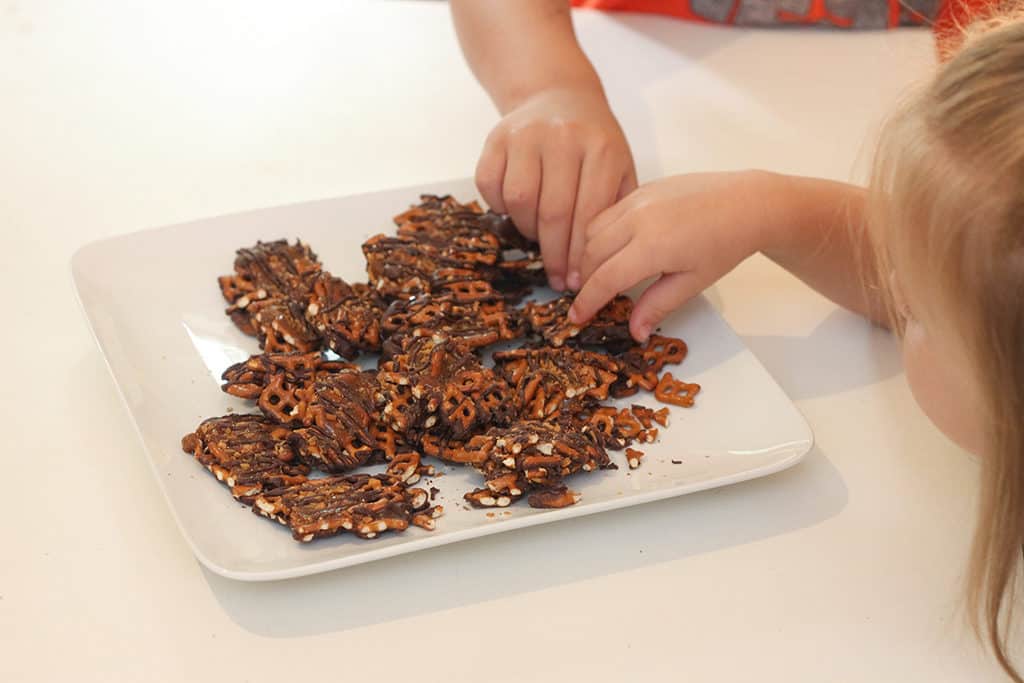 Their happiness was worth the chocolate covered fingers and faces. Gotta love wet wipes, ha!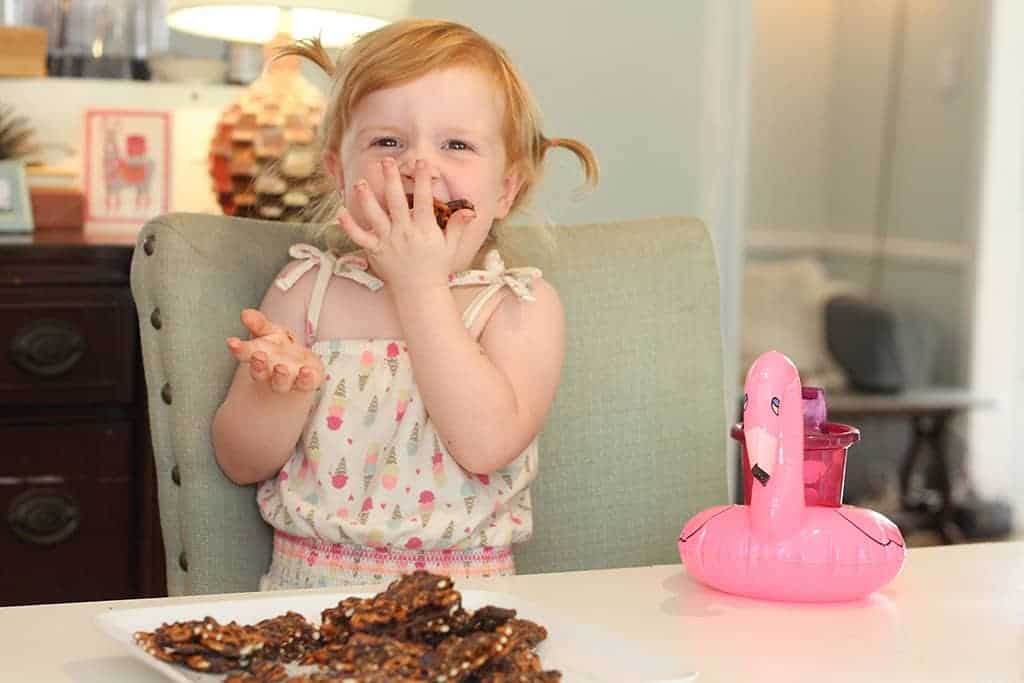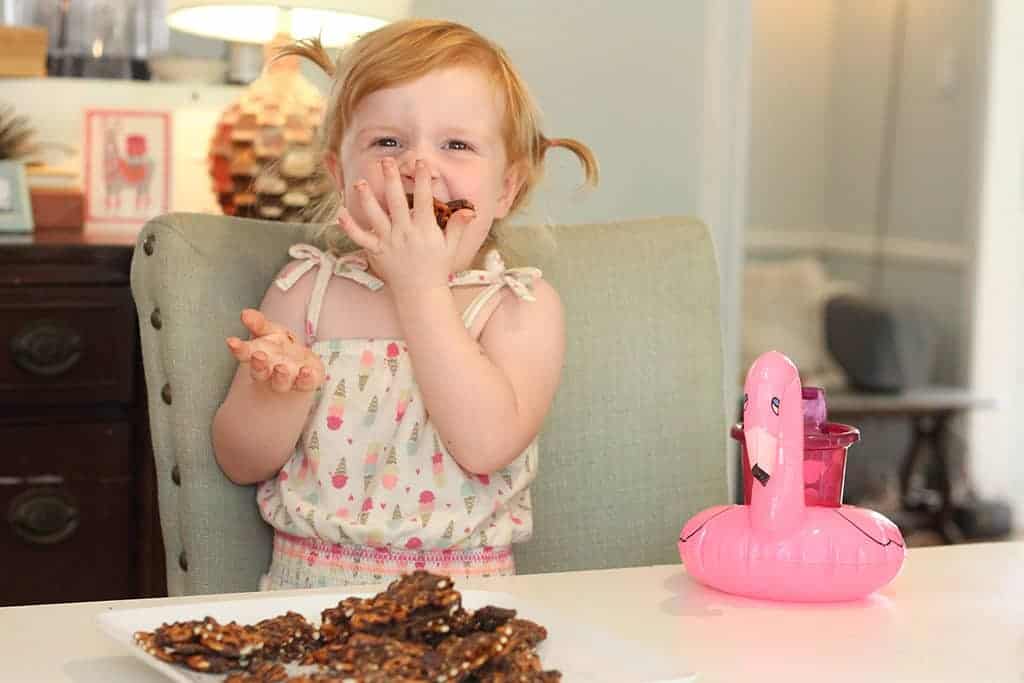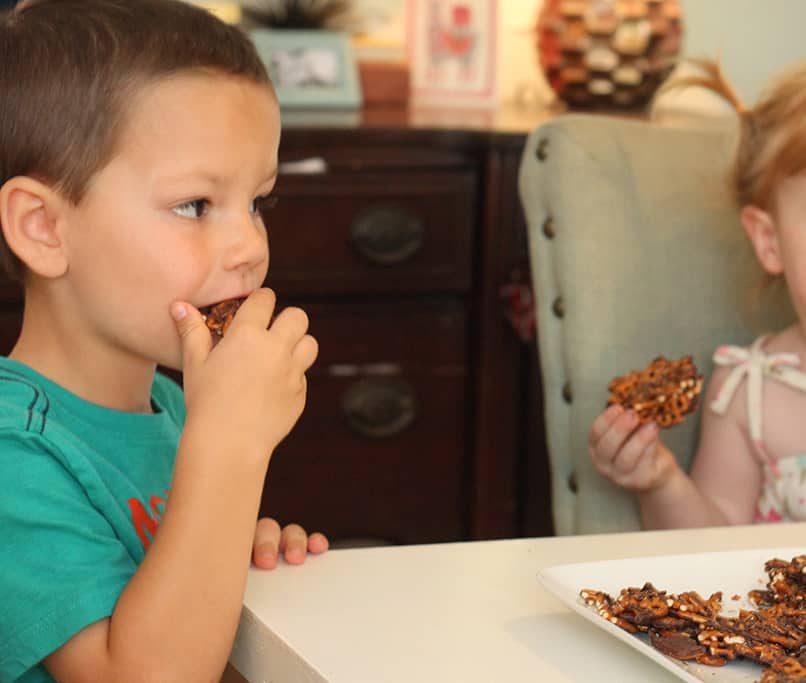 Vivienne closely monitored the plate.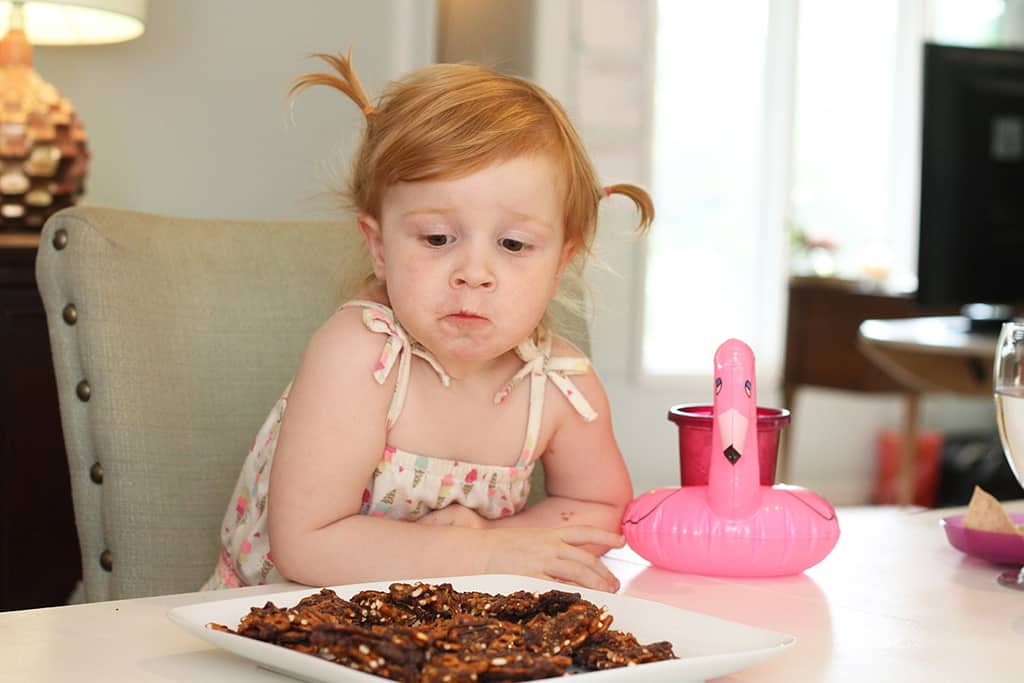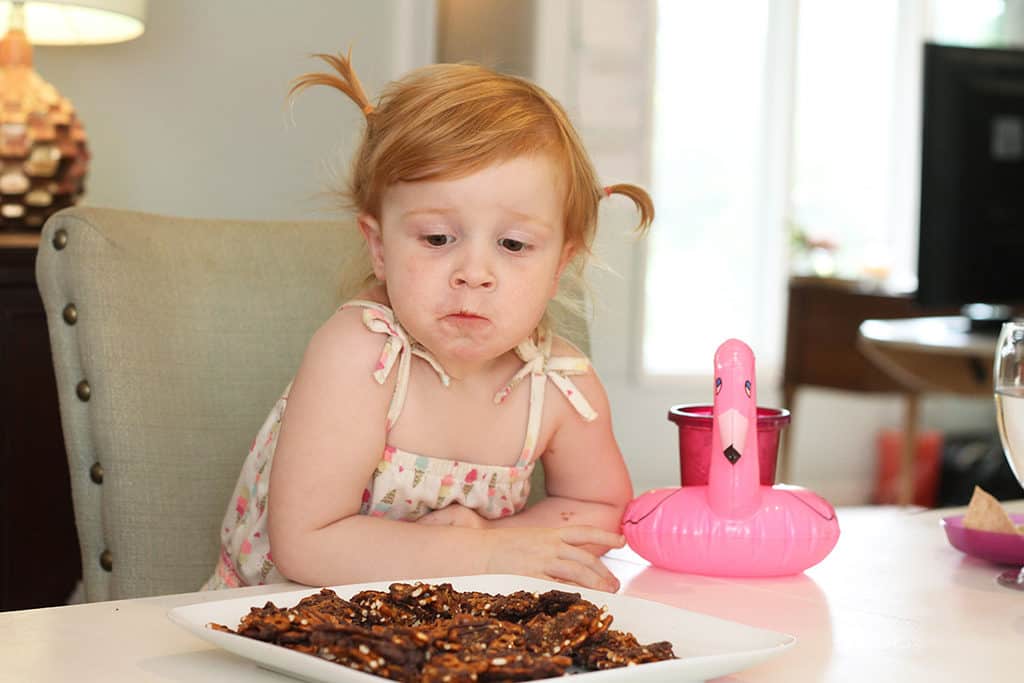 And her reaction when I finally told he she'd had enough. 🙂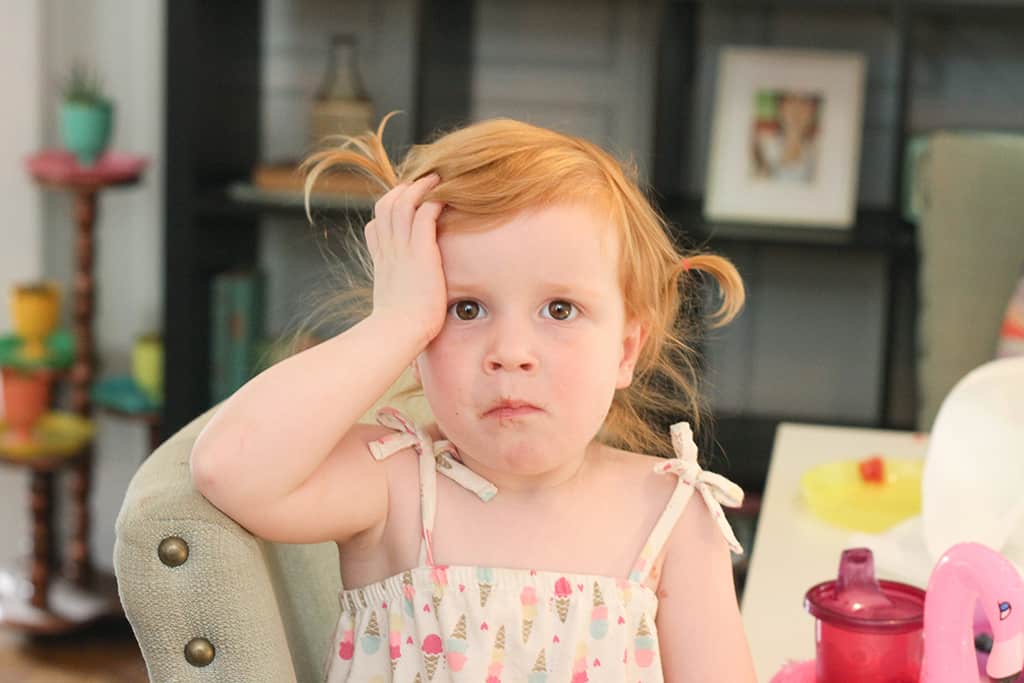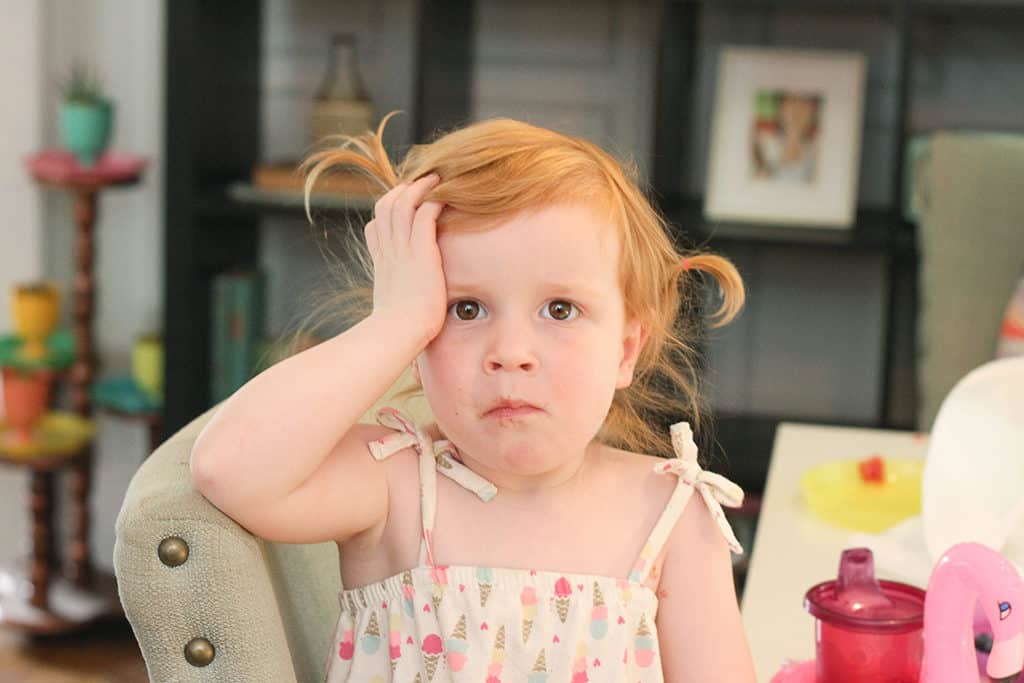 Want some Snappers for yourself, but not near a Midwest Costco? Good news, all other flavors are available nationwide! Check their website for more details, but they can also be purchased at your local Target, Walgreens, CVS, or Kroger stores.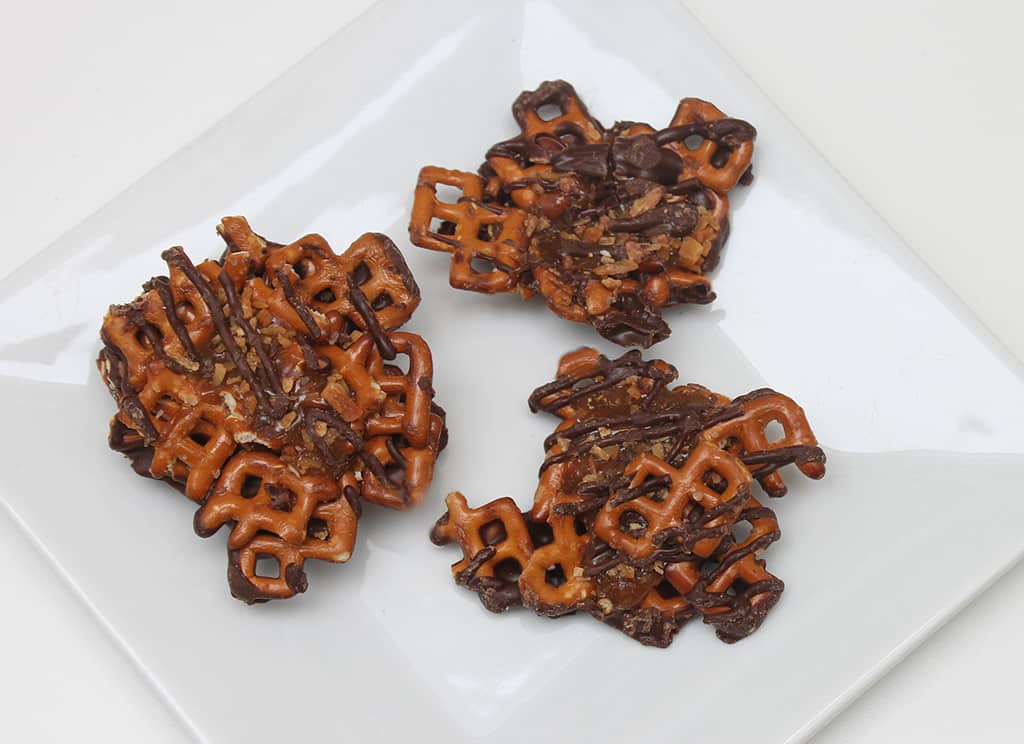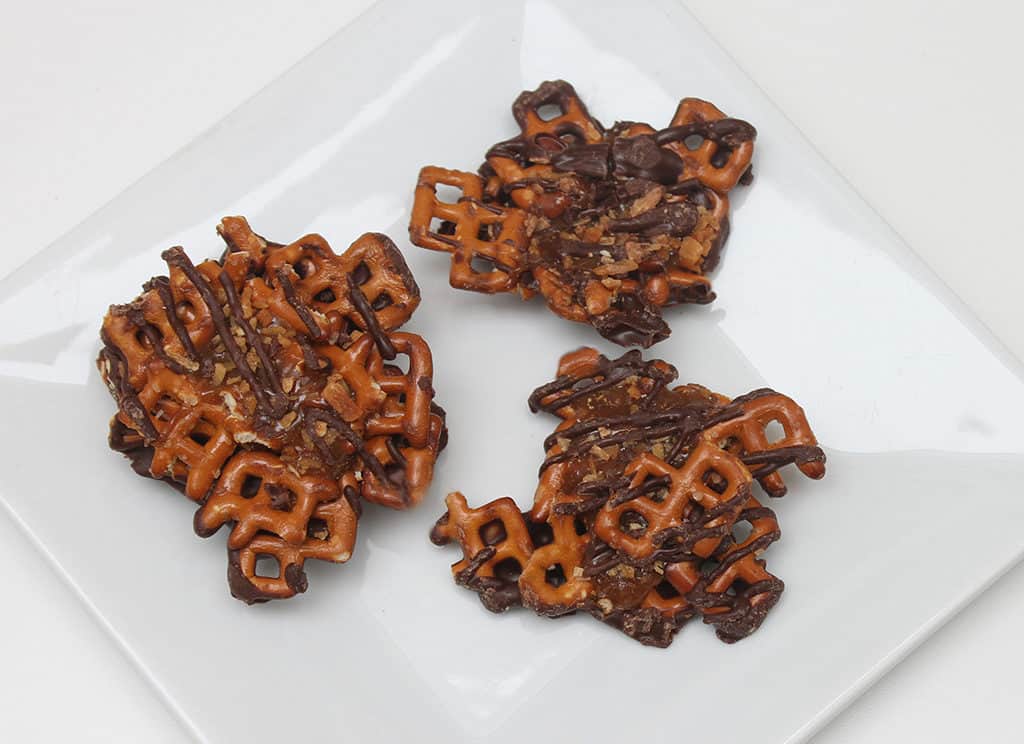 PS. Make sure you give them a follow on Instagram and Facebook, and be sure and hashtag your Snappers photos with #SnappersSnack.
xoxo
Audrey
Disclaimer: Snappers provided product and compensation for this post. Opinions are 100% my own.