As you probably know, we're in the middle of a big (and mostly DIY) kitchen remodel. It's finally starting to take shape, and I'm so excited about it! The basics will be finished very soon (cabinets and countertops). The extras will be lingering on the to do list for a bit (floor to ceiling subway tile, brushed brass pulls installed, DIY floating shelves, and new flooring).
Remodeling your kitchen is always an exhausting yet exciting venture. There are so many cabinets, countertops and kitchen decor items to choose from that it can be hard to make decisions about which would most suit your home and your own personal tastes. However, when it comes to making these choices, picking out the kitchen flooring can be a bit tricky. There are many factors to consider before you make your choice, and some of the ones you make can mean the difference between a kitchen floor you love and one you have to simply live with.

When you choose the kitchen flooring, one important factor to consider is what kind of traffic it will see.
For example, is your kitchen often a hub of activity? Do you eat in your kitchen? How many people do food prep? Asking yourself these questions will help you remember that you will need flooring that can withstand a high amount of foot traffic without wearing out. Both ceramic and linoleum tile are practical choices when it comes to durable flooring.

If you don't want to spend a lot of time cleaning your kitchen floor, one reason you should consider is what types of material are the easiest to clean and which ones are resistant to staining. This is especially important if you have young children who are prone to spilling their food and drinks. If you want ceramic flooring but also need a style that does not absorb stains, then consider one that has been sealed with a non-porous finish. This kind of finish gives your floor the beauty of ceramic without requiring a great deal of scrubbing every time a spill should occur.
Choosing kitchen flooring that is easy to clean is also an important factor if there is an entranceway to the room. For example, if you have a side door that leads into your kitchen that is used often, then you will probably find yourself cleaning it more often in the winter and spring months. Children and pets tend to track in great amounts of dirt, mud, and debris, so choosing flooring that is resistant to water, such as decorative (polished) concrete, may be a good choice.
We're going to go with polished concrete when we finish our basement.

Getting your kitchen floor replaced is a home improvement project that can be both fun and exciting. However, you will want your floor to last and be resistant to cracking, staining, and chipping so that making repairs will not be necessary as often. While ceramic tiling can be beautiful and comes in many different patterns and colors, it may chip or crack, especially if something heavy is dropped on it. If longevity is a concern for you when it comes to kitchen flooring, you should consider wood or vinyl flooring, which is quite durable and long-lasting.
If you're concerned about fading when it comes to vinyl flooring, some companies offer a sealant finish that may help this type of flooring last even longer. Ask your kitchen flooring expert about what type of finishes are available and how they might help your new floor last for decades.
Considering these factors may help you decide which type of kitchen flooring is the most suitable for your home and family. It is important to take your time when choosing a new kitchen floor, as your decision will affect your home for many years to come.
In case you're curious, we decided that we'll go with a medium toned wood for our flooring (in the kitchen and throughout the entire house), but we might have to live with the subfloor for a bit until we save up some extra cash. After two months without a kitchen that's just a small detail that won't bother us as much as it would've in the past, ha.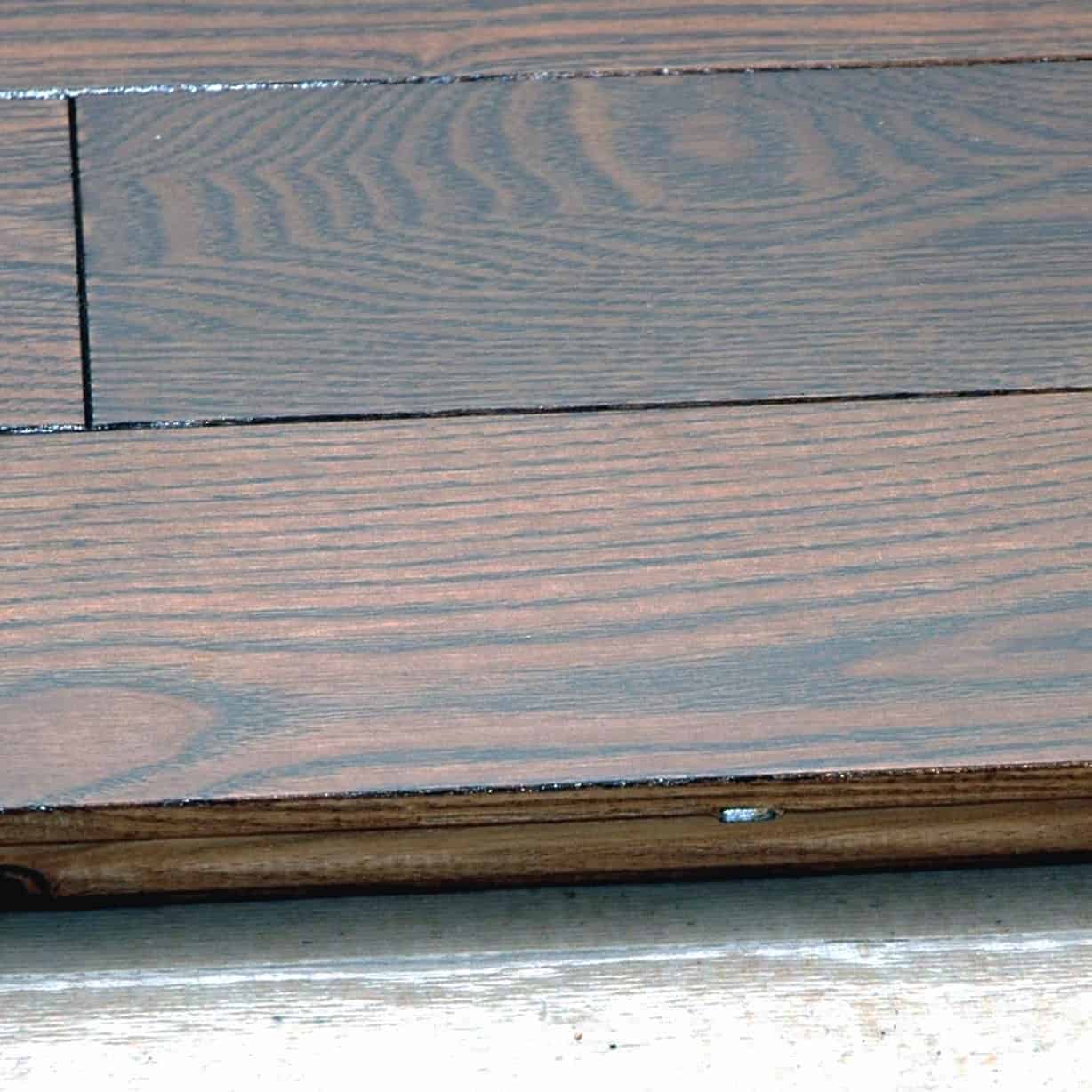 What do you have for your kitchen flooring?
PS. Here's an iPhone snap I took this evening. Our IKEA cabinets are finally installed, and Quartz countertop templating happens Monday. We should have them in within a week.
Then our 2,592 or so DIY projects begin.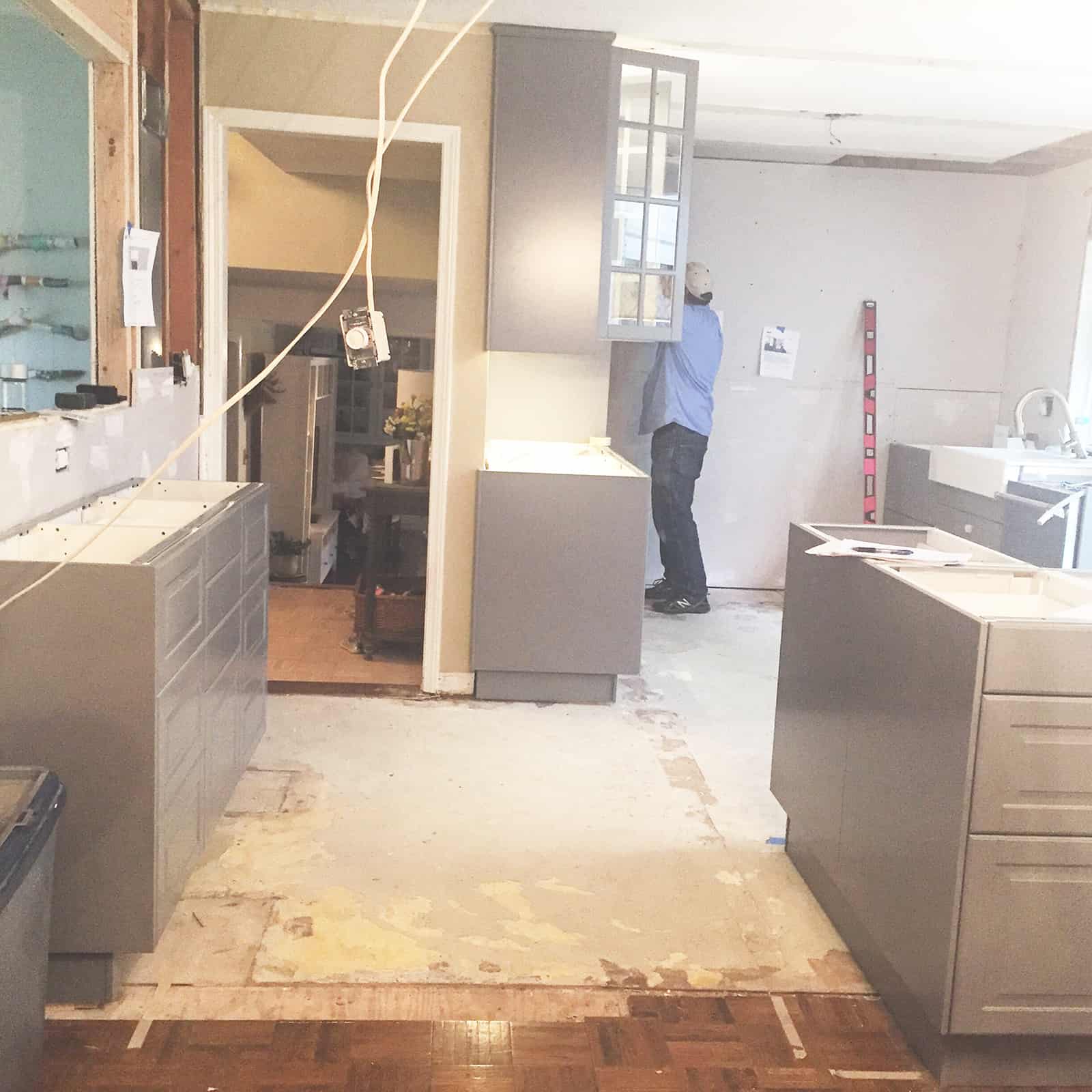 xoxo
Audrey