Anyone out there side hustlin' a second job or hobby every spare moment of your crazy day? Yeah, me too. I have some big dreams and goals for the future, but it's going to be awhile until everything lines up for me. That's ok— I'm happy there's a plan in place and a goal I am working toward. This "Don't Quit Your Daydream" art printable will keep me going when I'm feeling just too exhausted or burned out. I'm a little dramatic, I know, but it's how I feel most days. 🙂
If you're a side hustler and dreamer as well, this printable might come in handy for you too.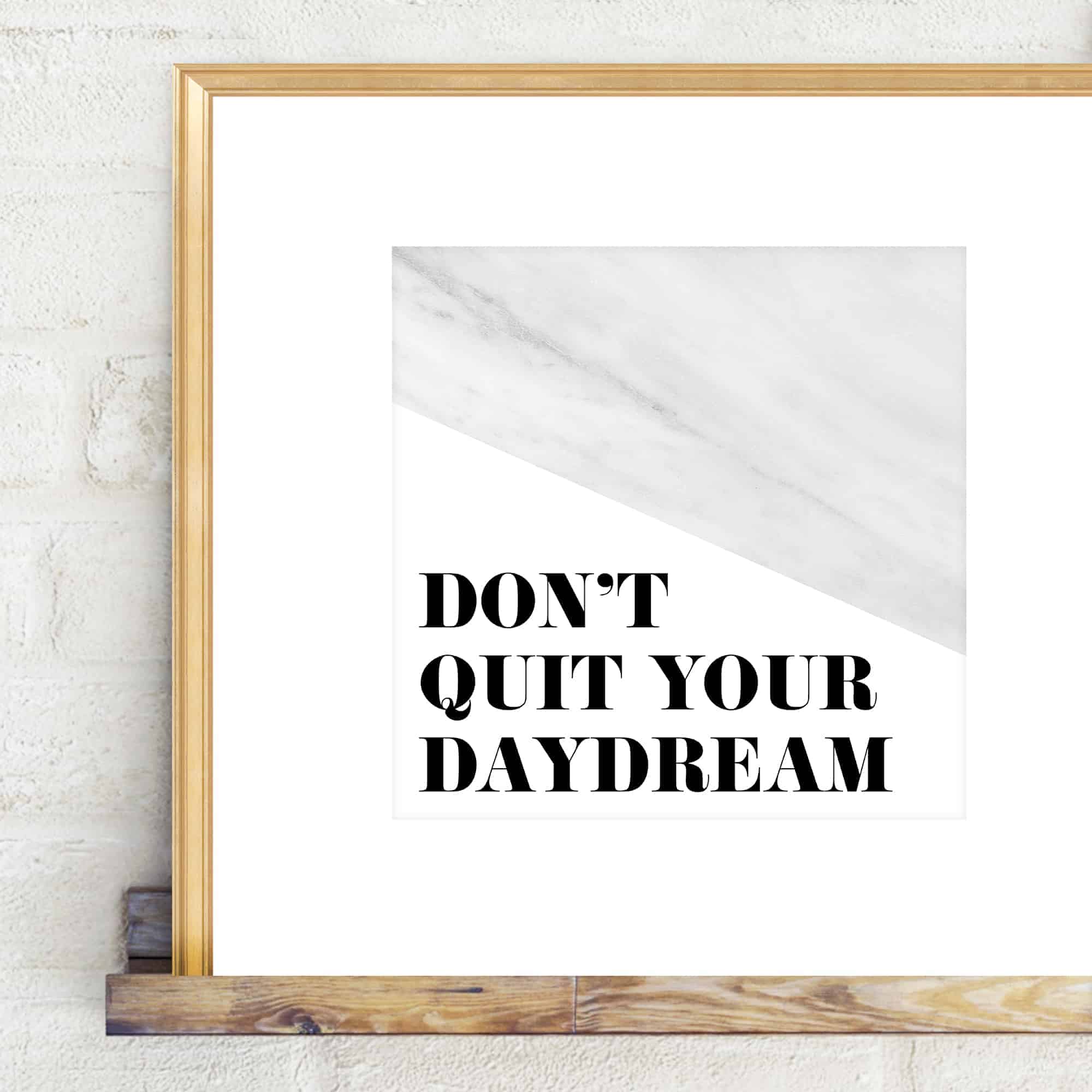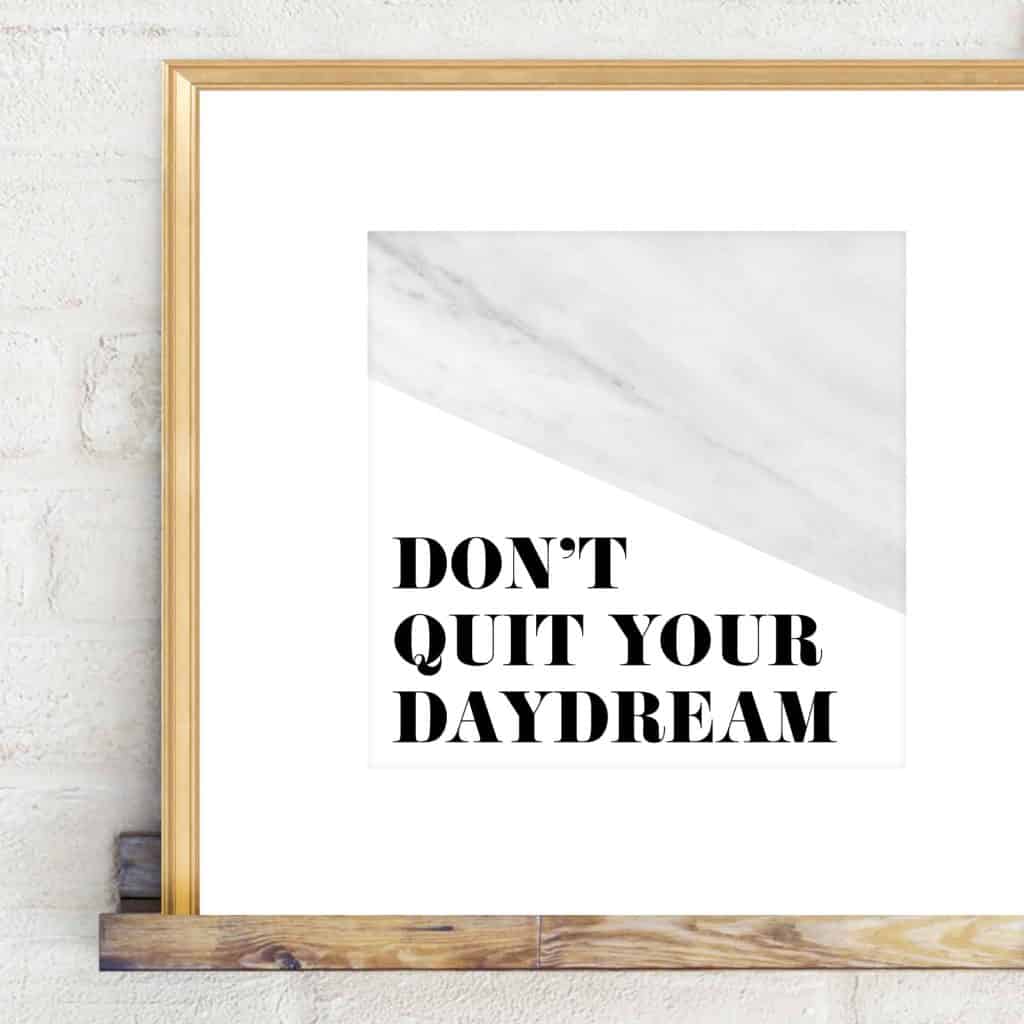 Click here for the free download.
Hope everyone had a wonderful weekend! We just got home from my parent's house where we celebrated Vivi's third birthday and Father's Day. It was a great time, but went by way too quickly!
xoxo
Audrey