Every little thing she does is magic, the song by Sting, inspired my latest round of free art printables!
Last month I designed some similar freebies, and they were so popular, I wanted to design and share some more.
Take a look at the 16 design options below. They range from muted and more neutral colors to more colorful.
See some you like? You can click on any image to get to the free downloads or the link toward the bottom of this post.
They are all 8″ x 10″ in size but can be printed in larger or smaller sizes in similar proportions. If you wish to print on A4 paper (8.27″ x 11.69″), I provided those options too.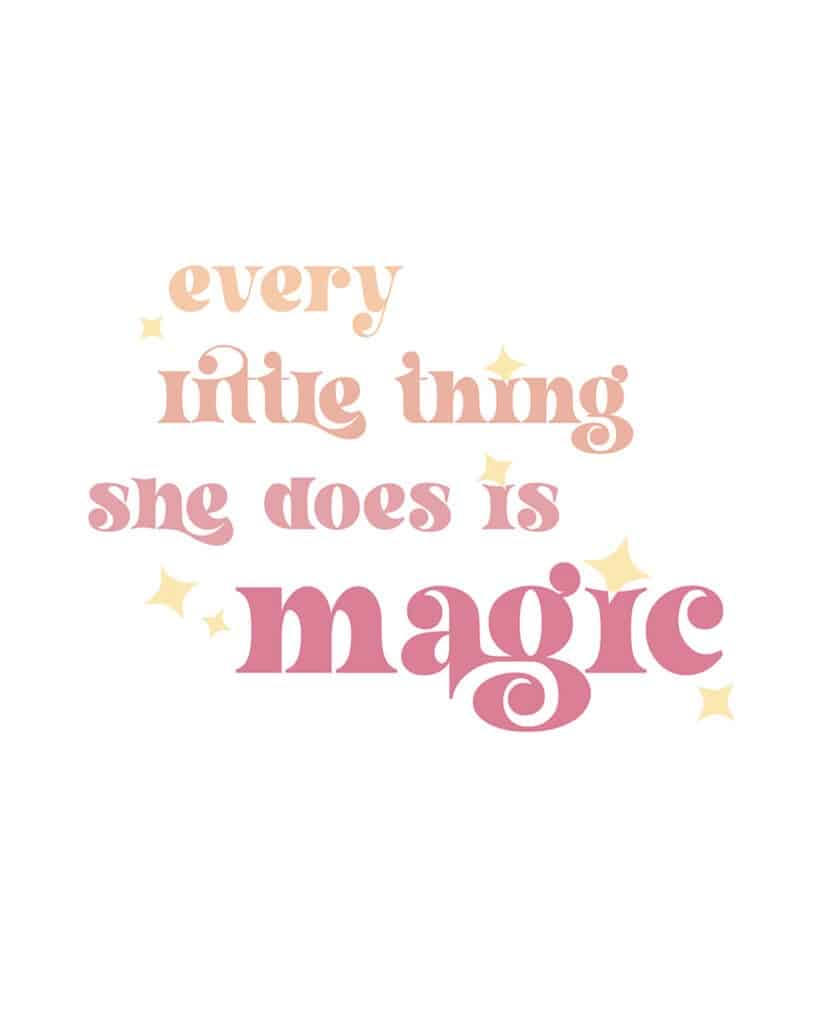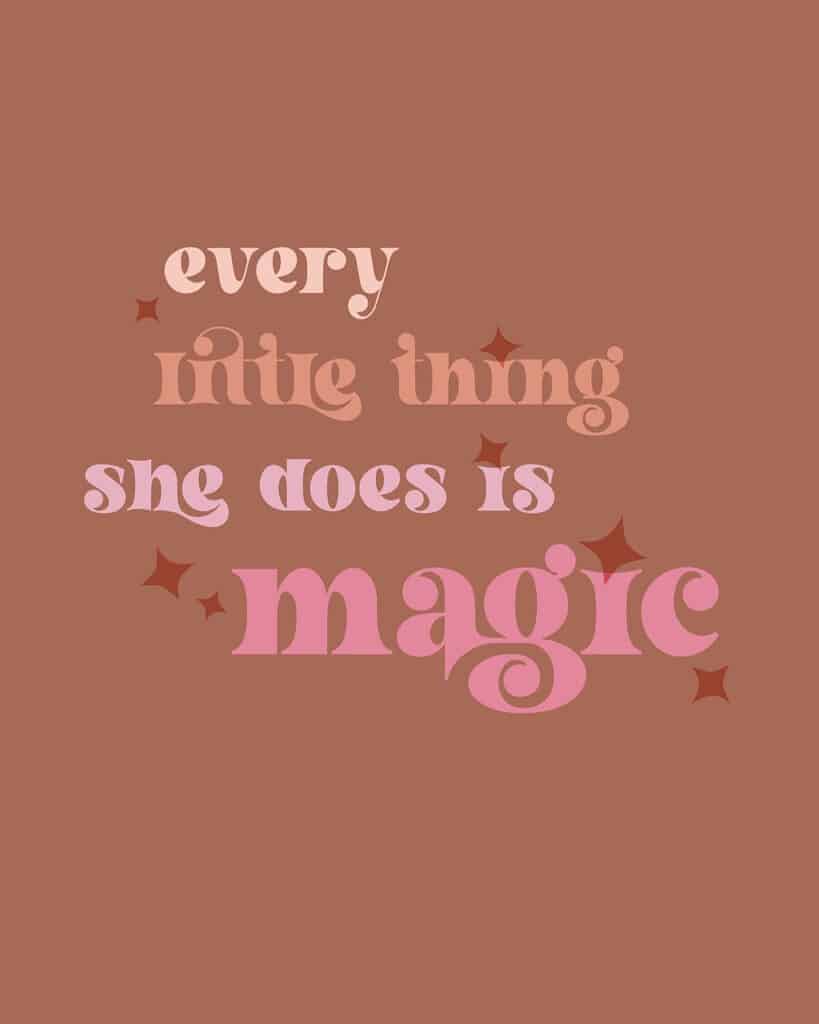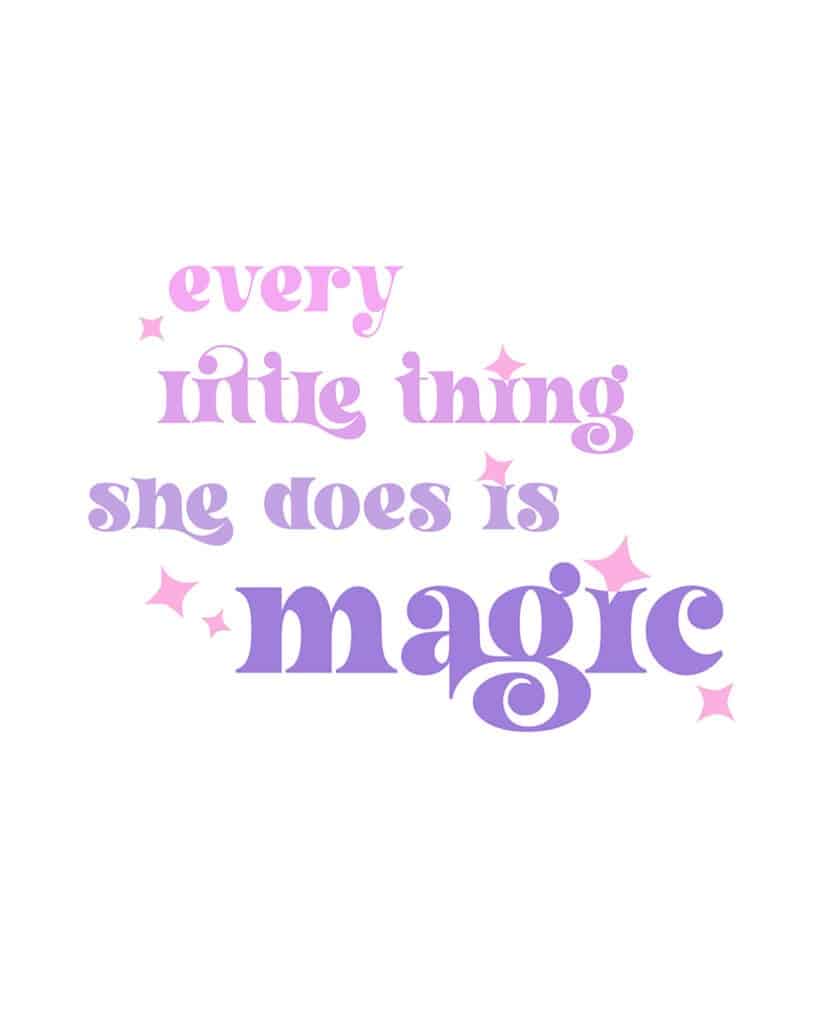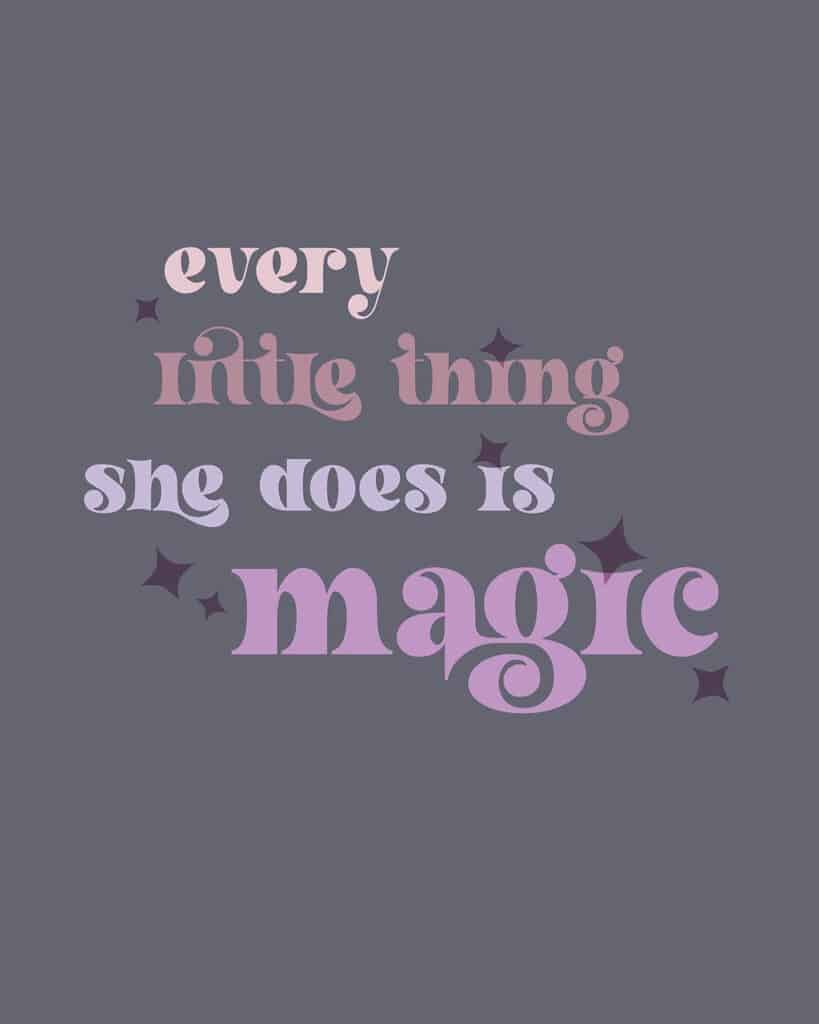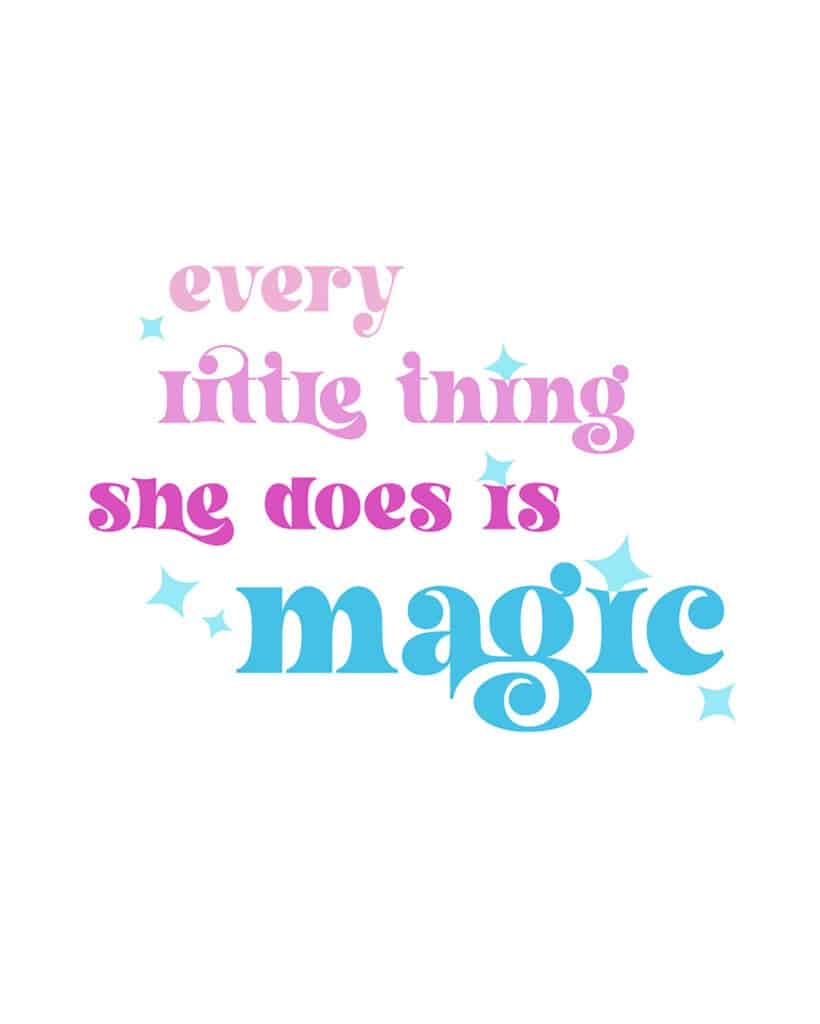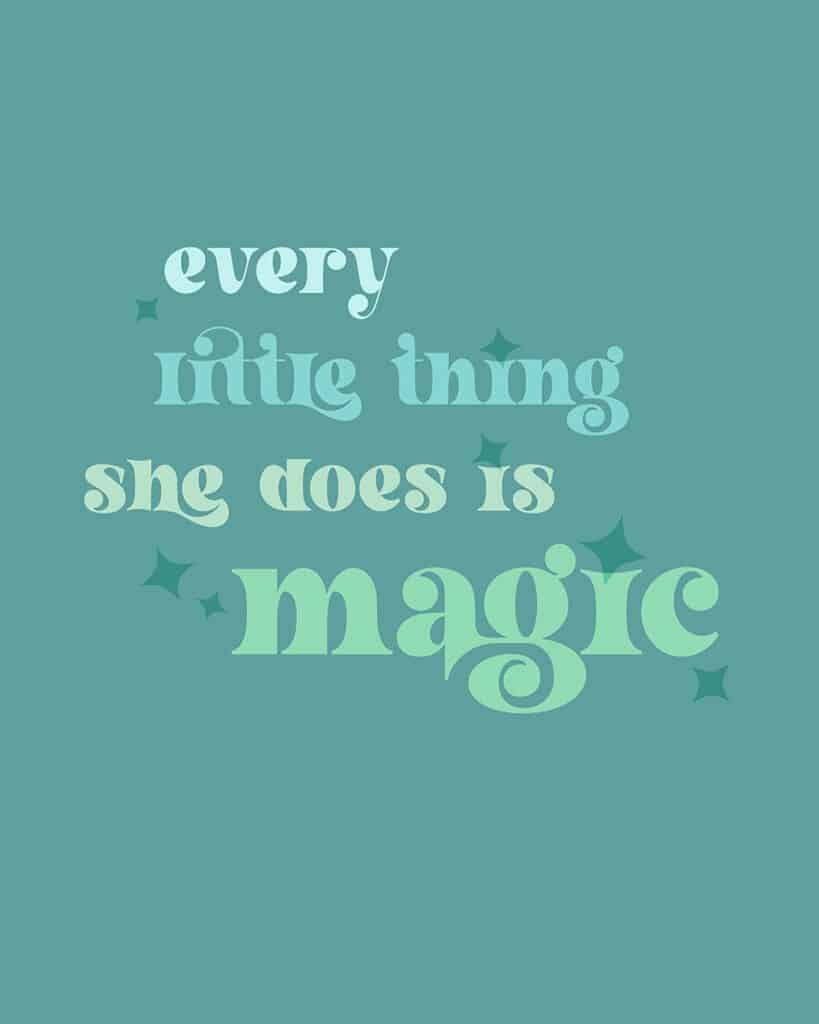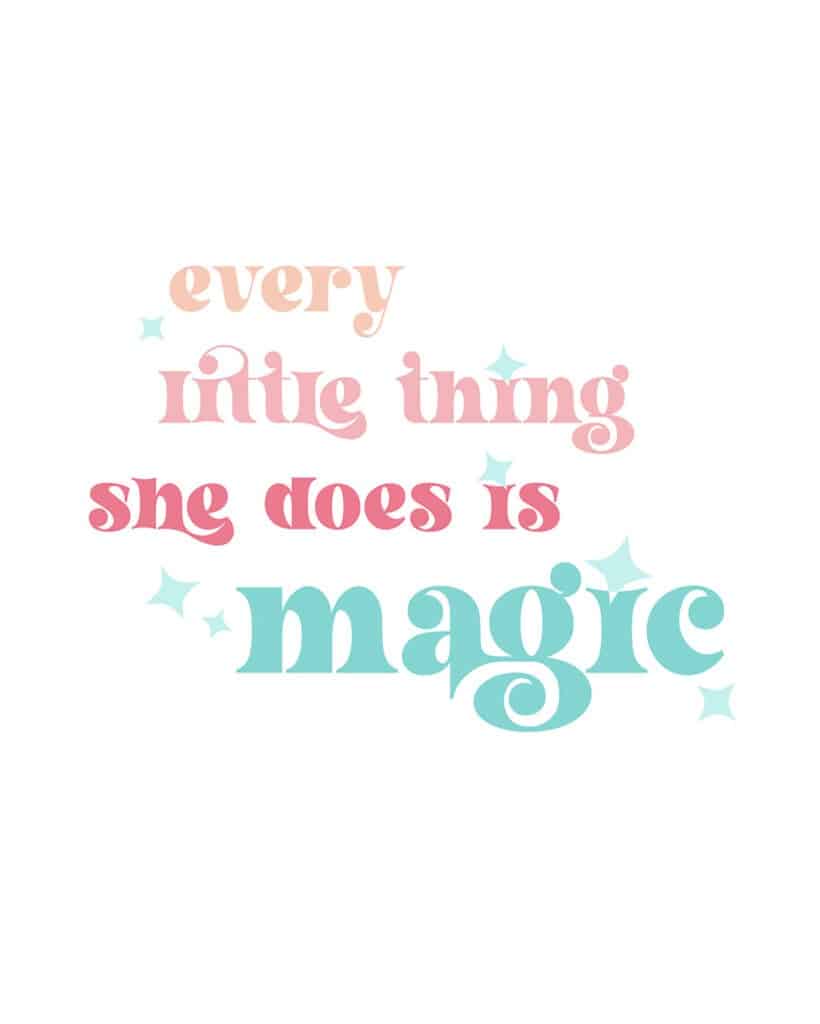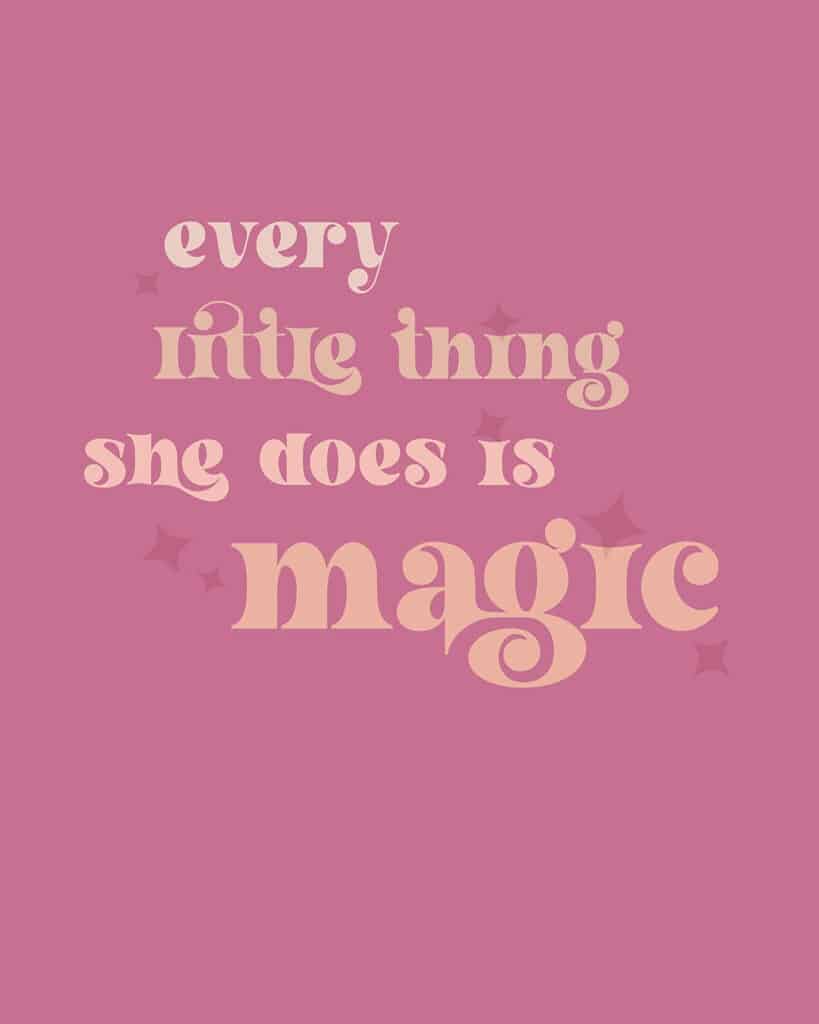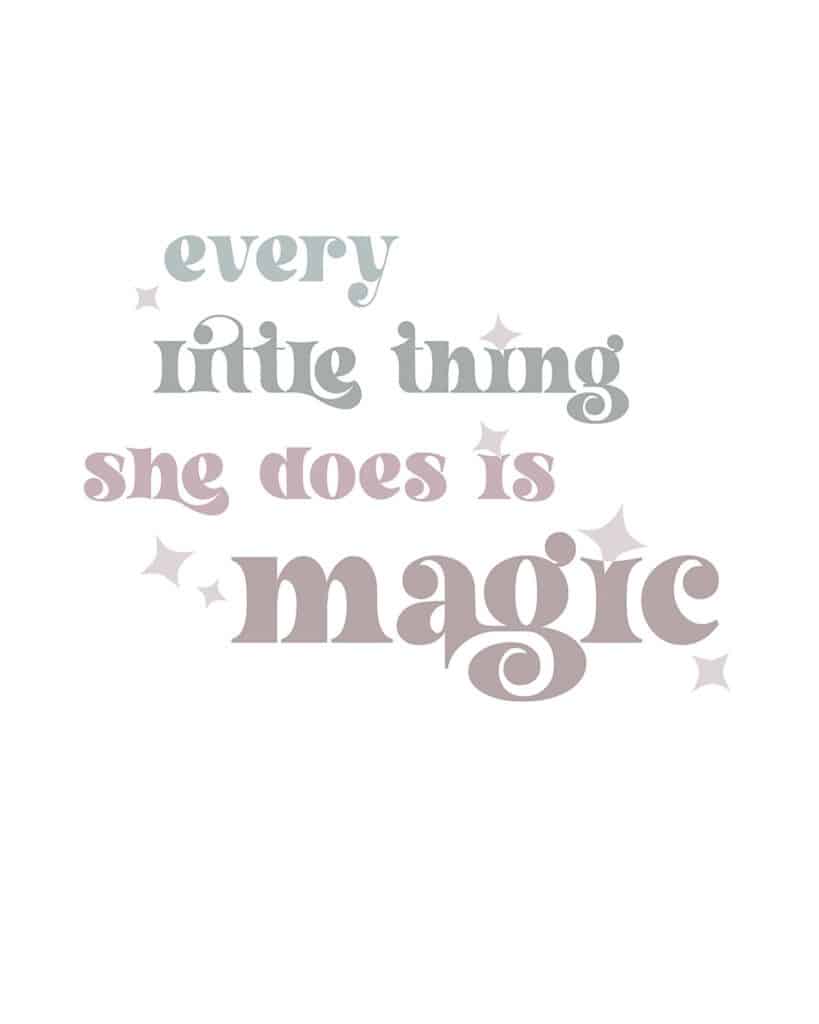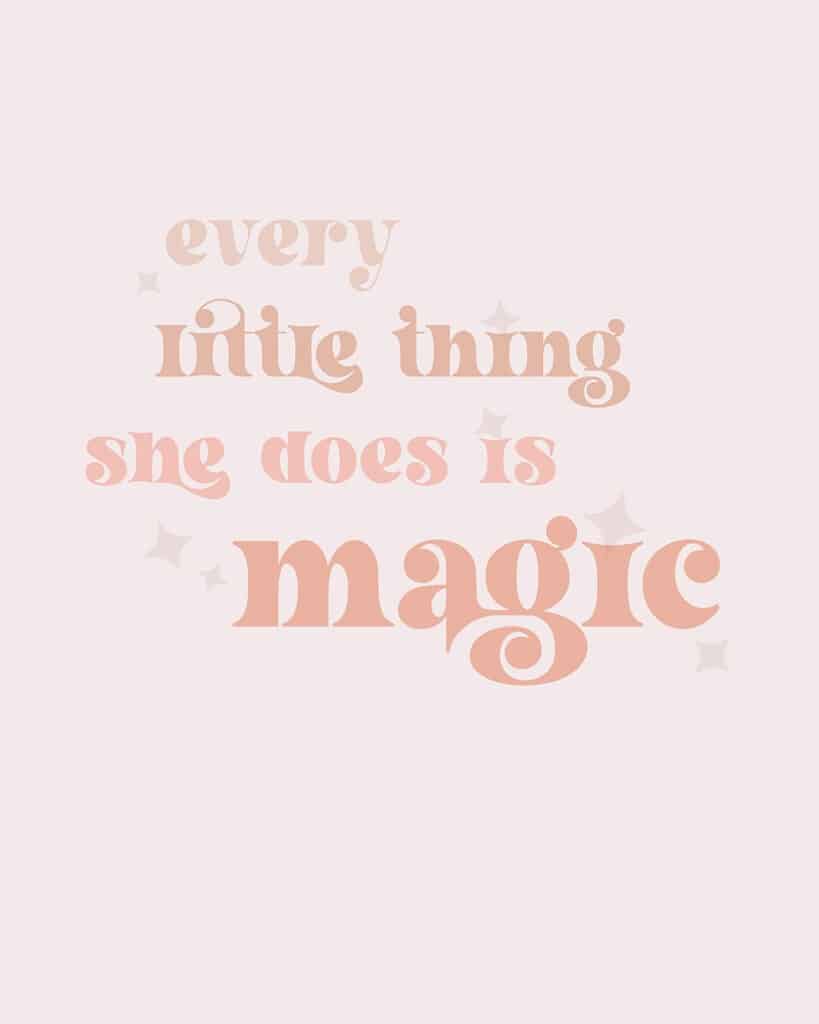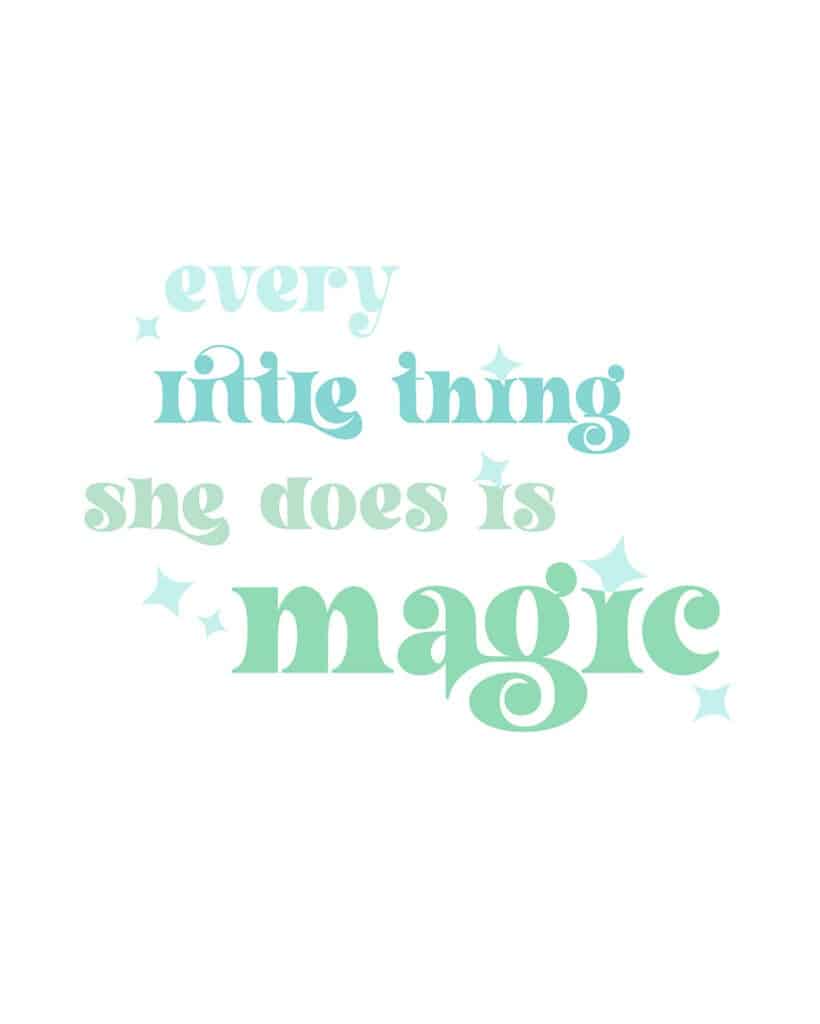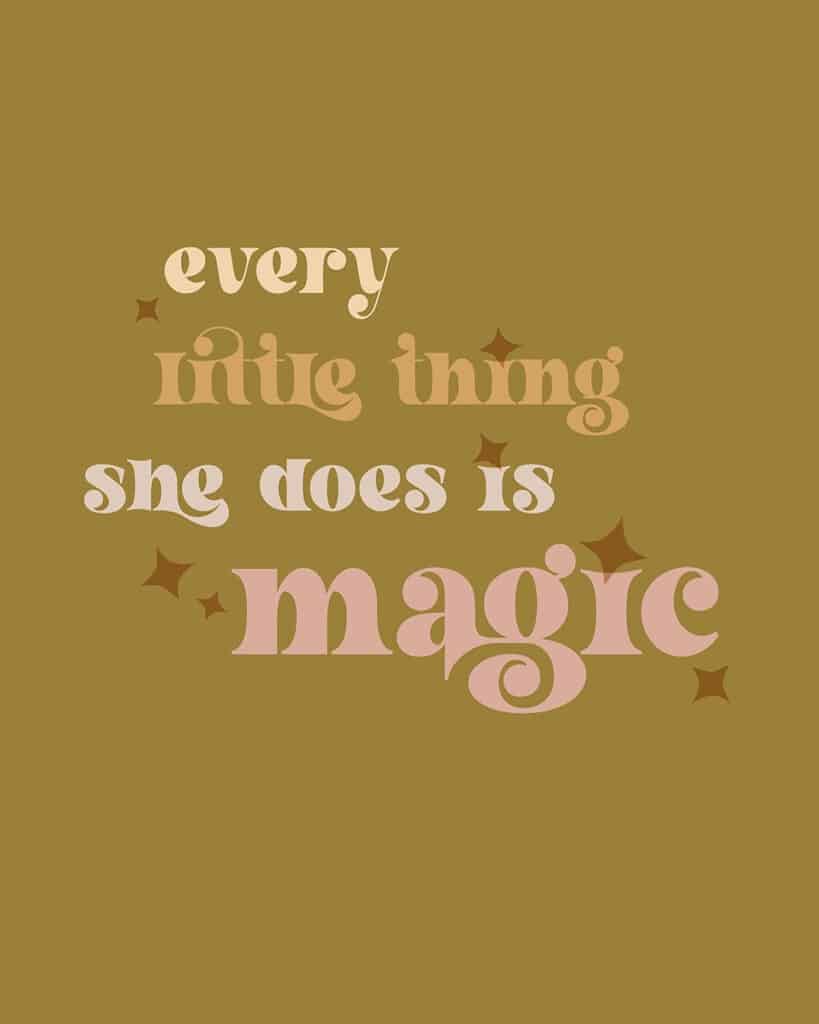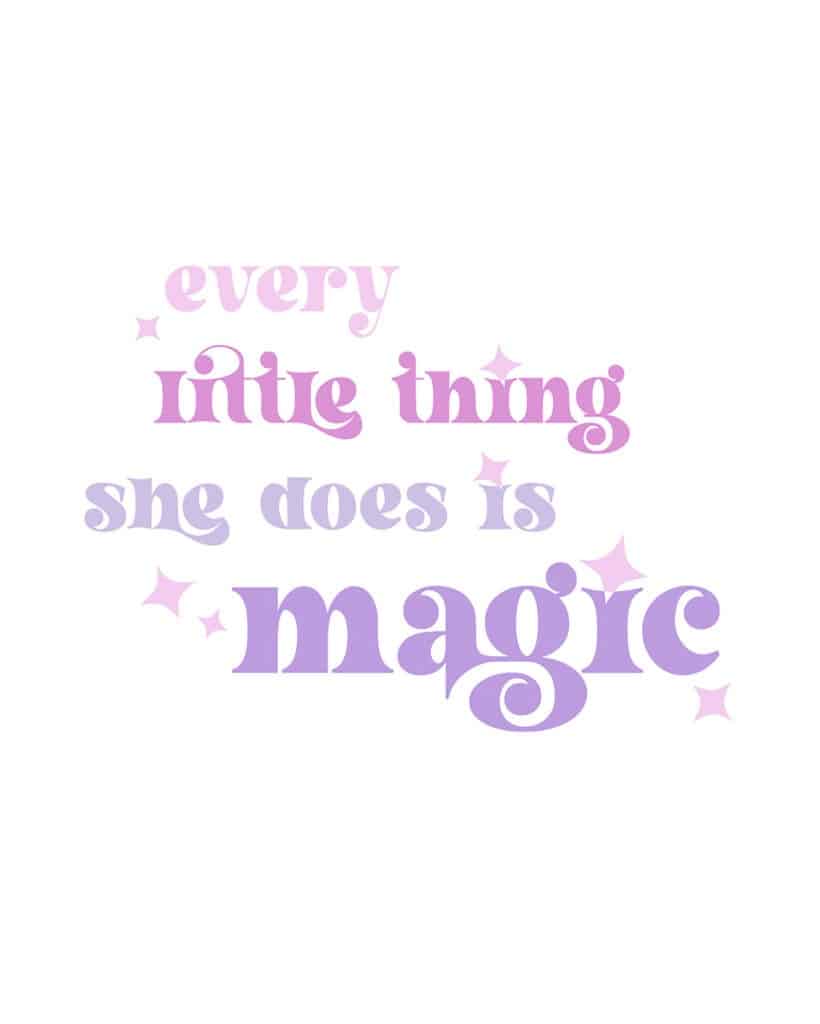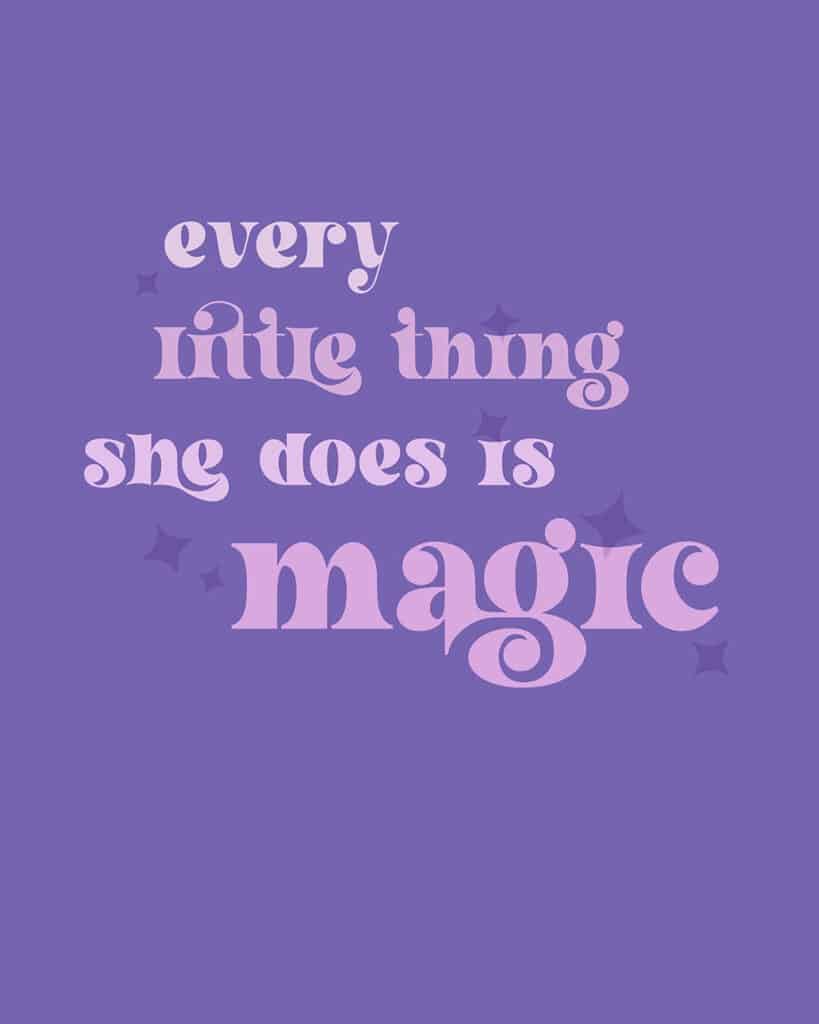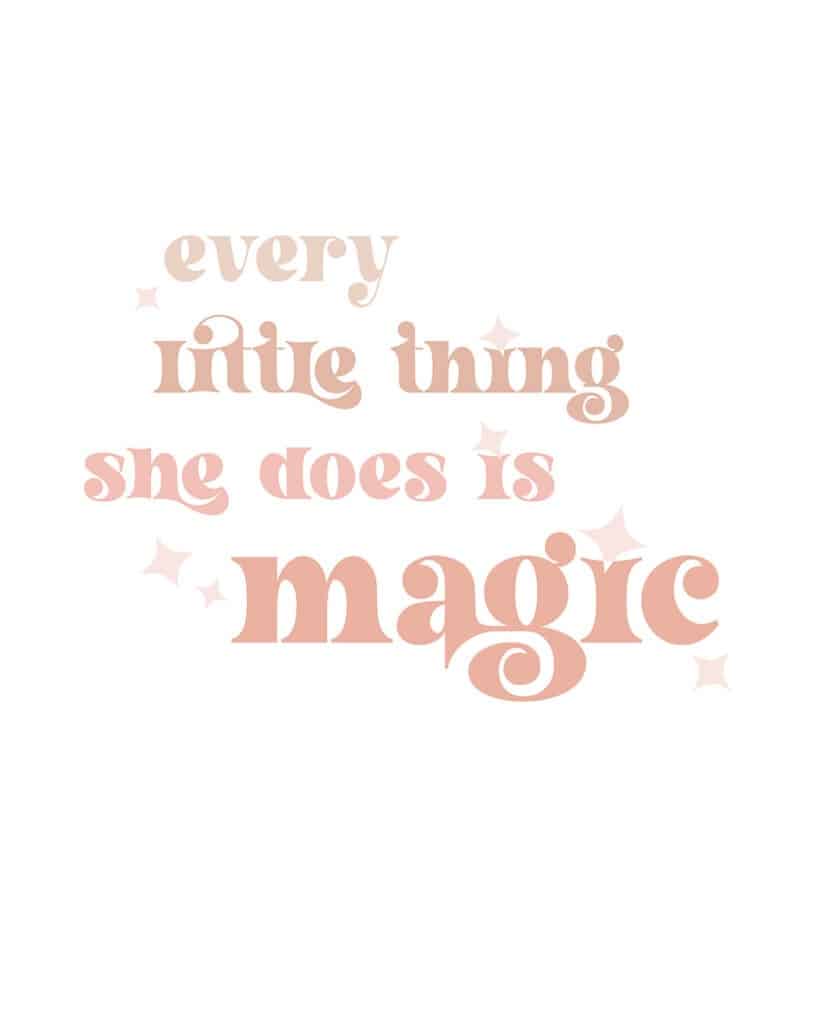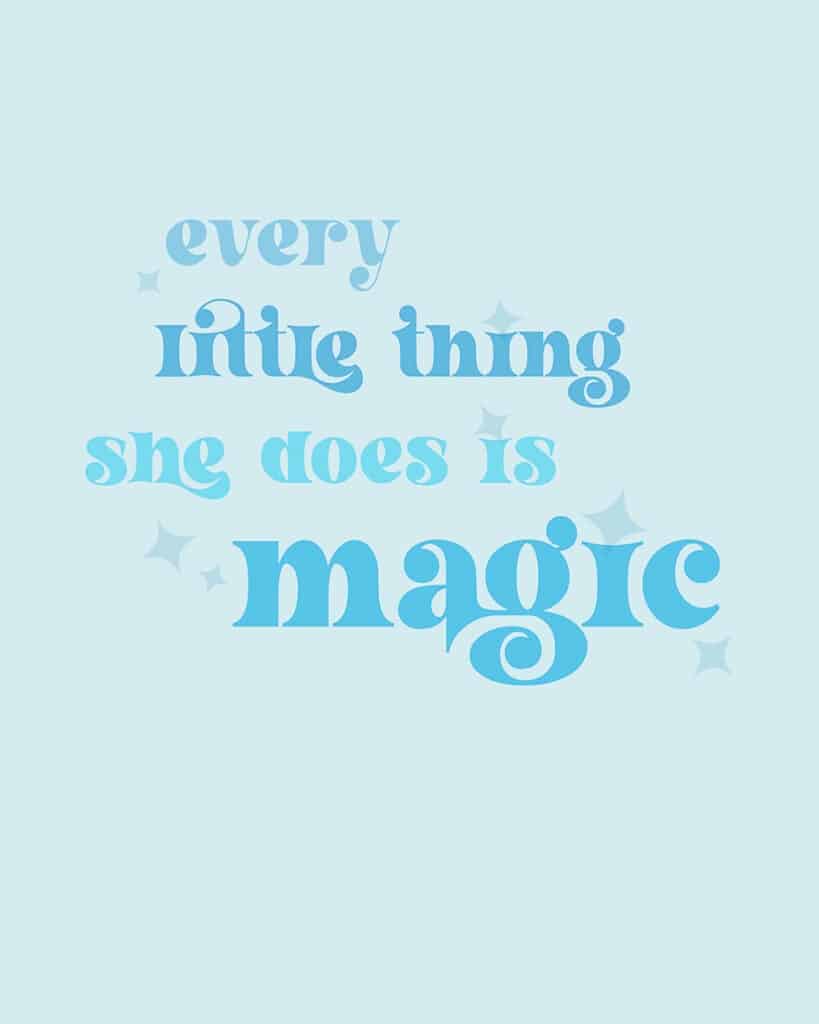 If you like these freebies, you might also like my "You are magic" free printables!
For high quality printing, I usually spend a dollar or two to have my free art printables printed in color on smooth card stock paper at the UPS store (or similar). The color and print quality always turn out great! There are so many different print shops, so you might need to google to see what's near you.
You can definitely use your own color printer if you are happy with how yours prints. I need to buy some more ink so I can print from home. 🙂
My favorite photo frames for most of my free printables are these modern brushed brass matted frames from Target. I use them throughout our house, and they're available in multiple sizes at an affordable price. So chic!
If you end up printing and using any of these Every little thing she does is magic free printables I'd love to see! Please tag me on Instagram, Twitter, or Facebook. When you pin my work to Pinterest, it makes my day.
I really appreciate your support for my free printables, wallpapers, calendars, and DIY projects over the last 10 years!
xoxo
Audrey
P.S. Here is a look at the A4 options!