I love wood slices. They work for practically anything, and can really fun up a space on the cheap. When KCTV5's Better Kansas City asked me to do a wood slice DIY project for my live segment tomorrow morning, I jumped all over it! Below is the step-by-step tutorial on how to make your own DIY wood slice key holder.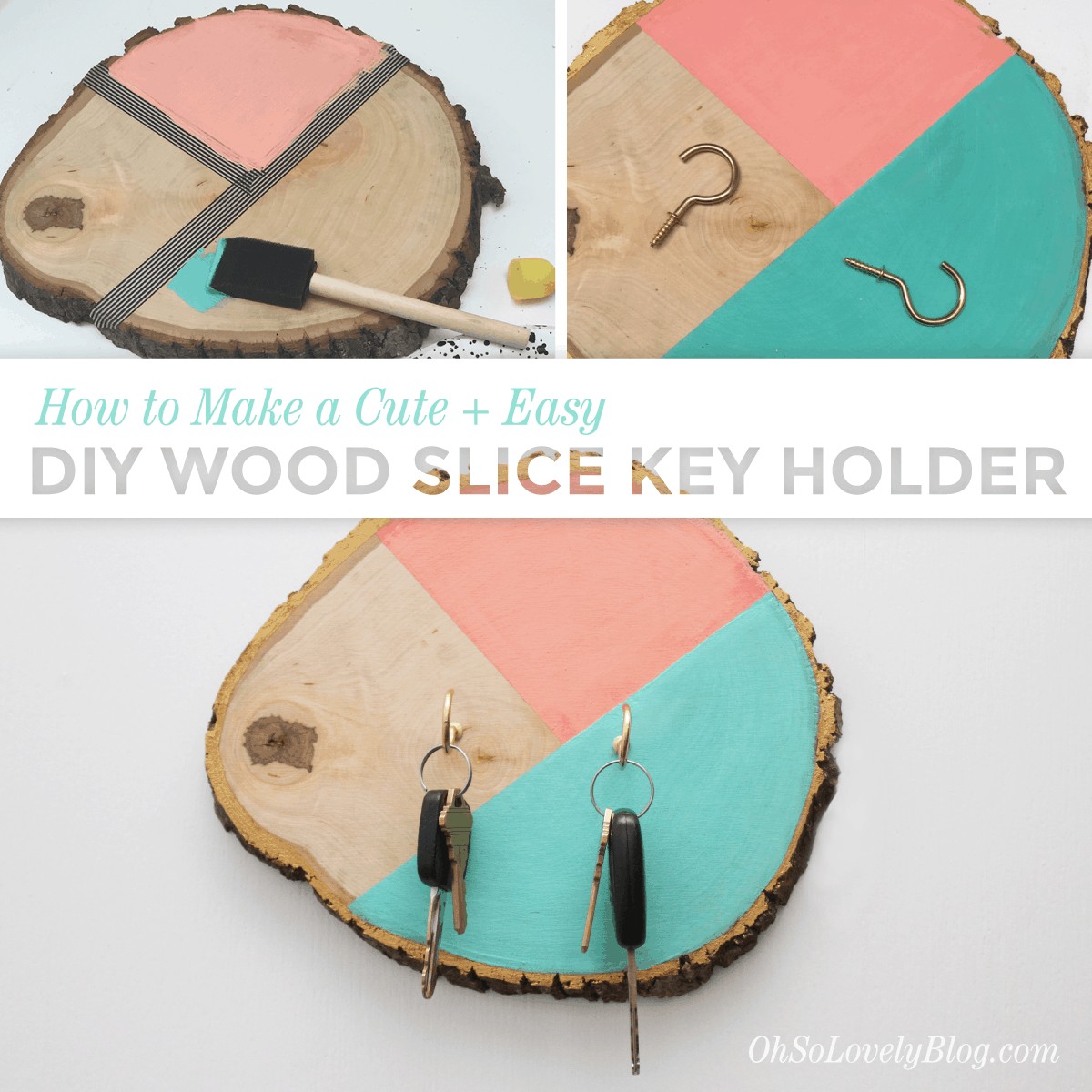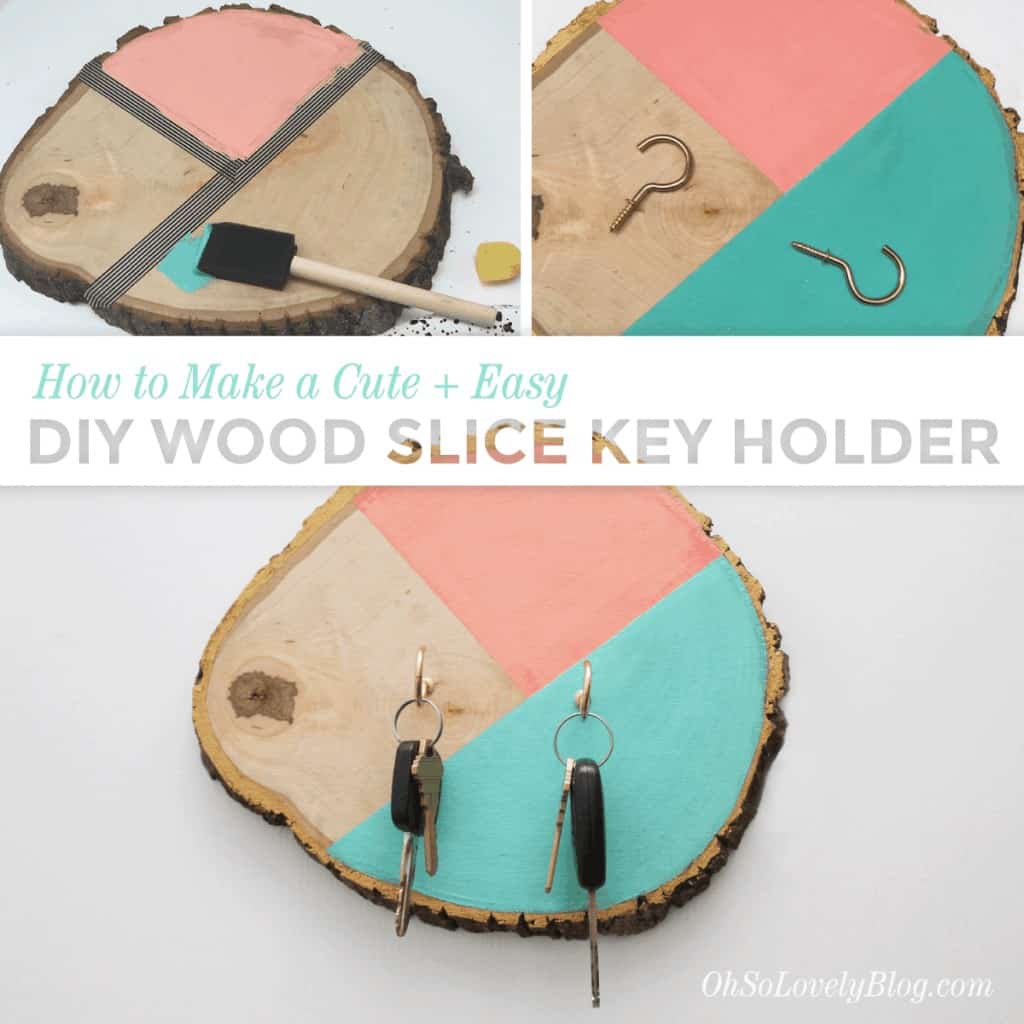 Gather your supplies.
Wood slice
in your desired size
Acrylic paint in your fave colors
Gold metallic paint or wax
Paint brushes
Paper plate (for paint)
Masking or washi tape
Gold screw hooks

Removable picture hangers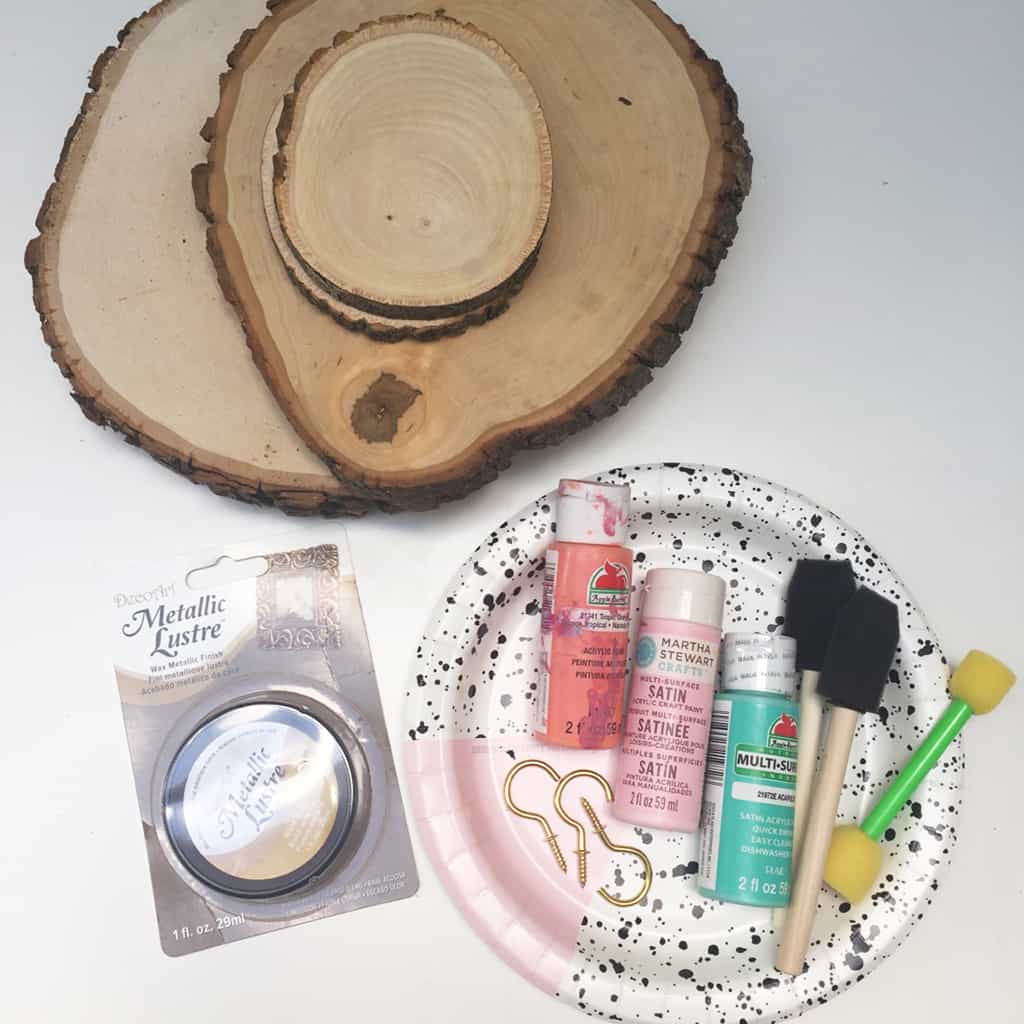 Tape off your geometric shapes for painting (FYI: The smaller wood slice is a coaster. Look for that project in a future post).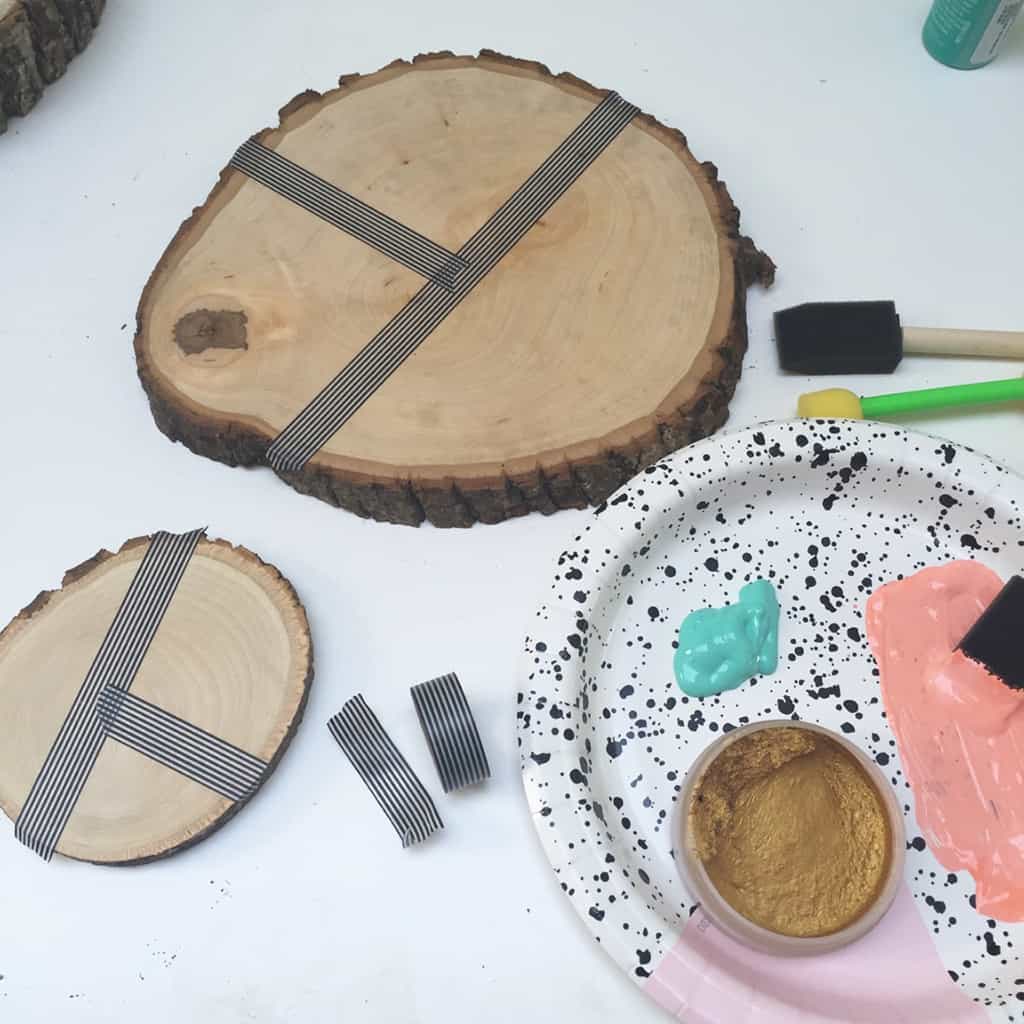 Paint in two of the triangular shapes with two different yet coordinating colors.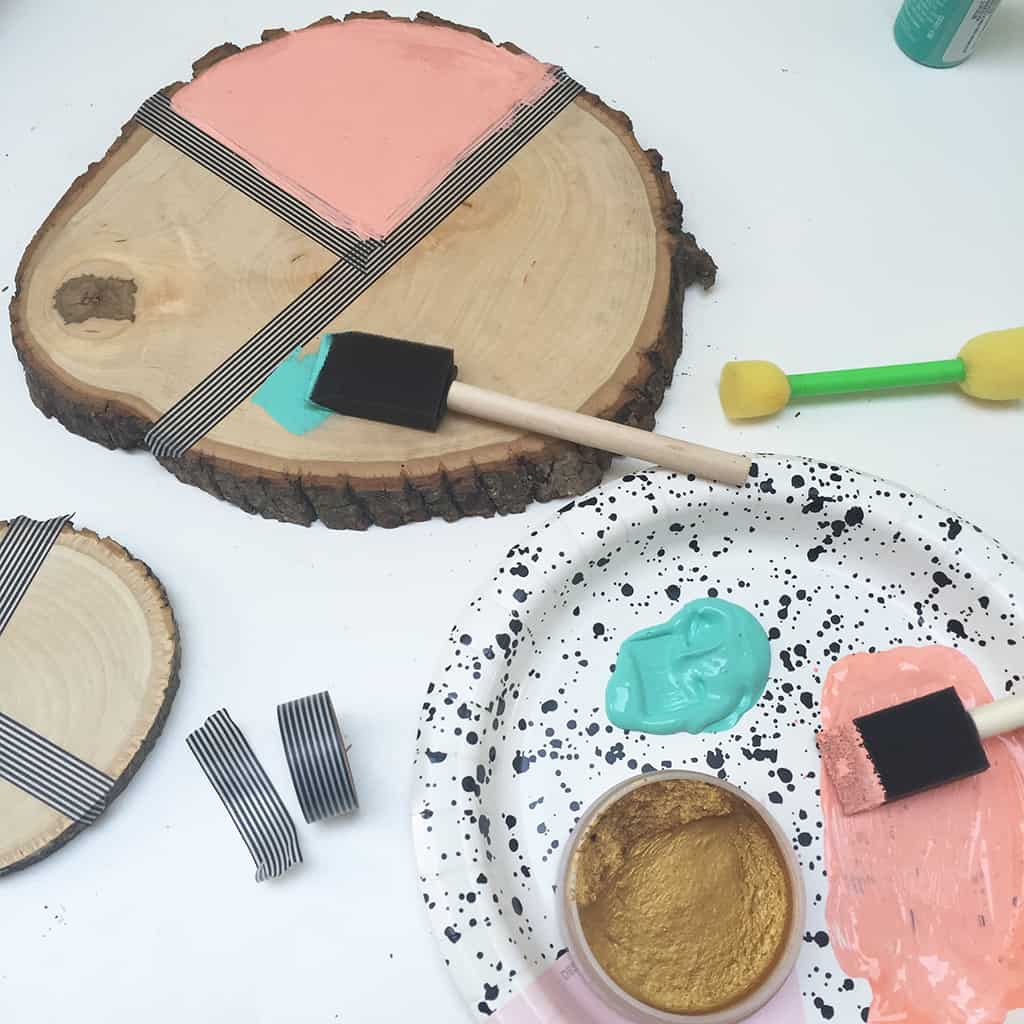 Paint two coats of each color. Once dry, peel back the tape.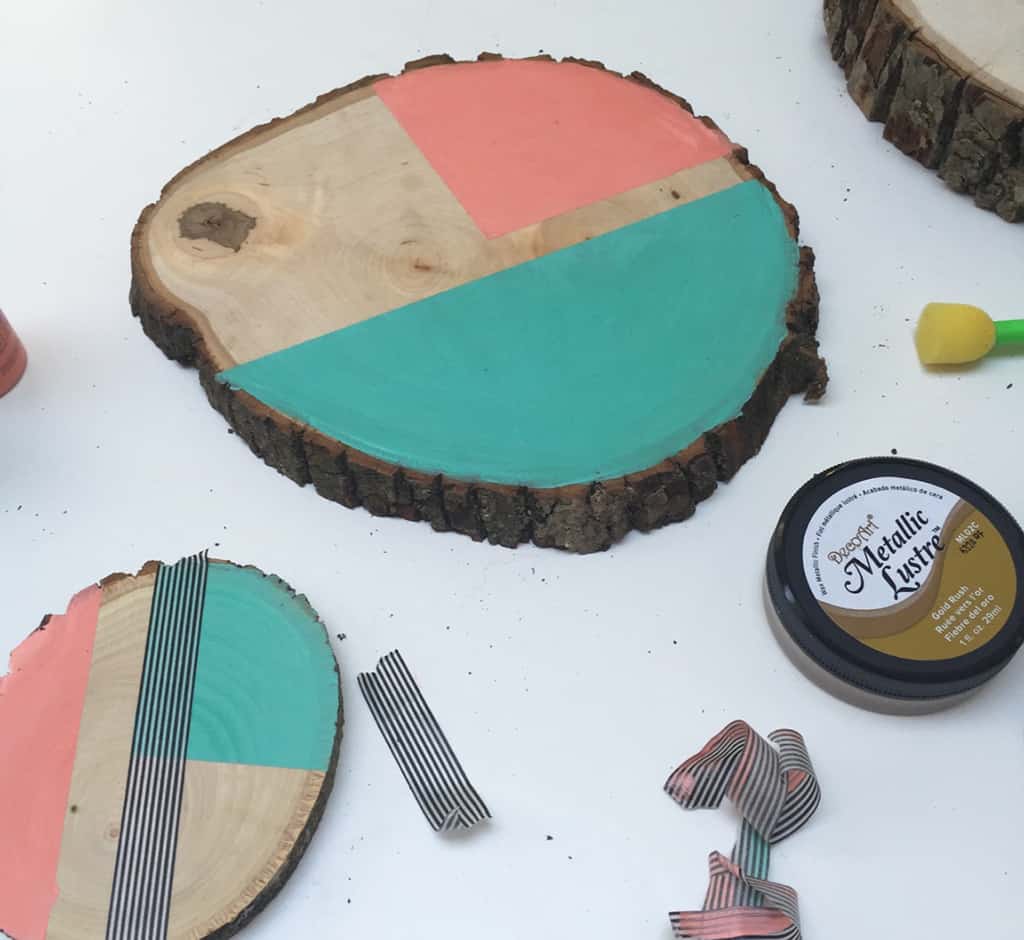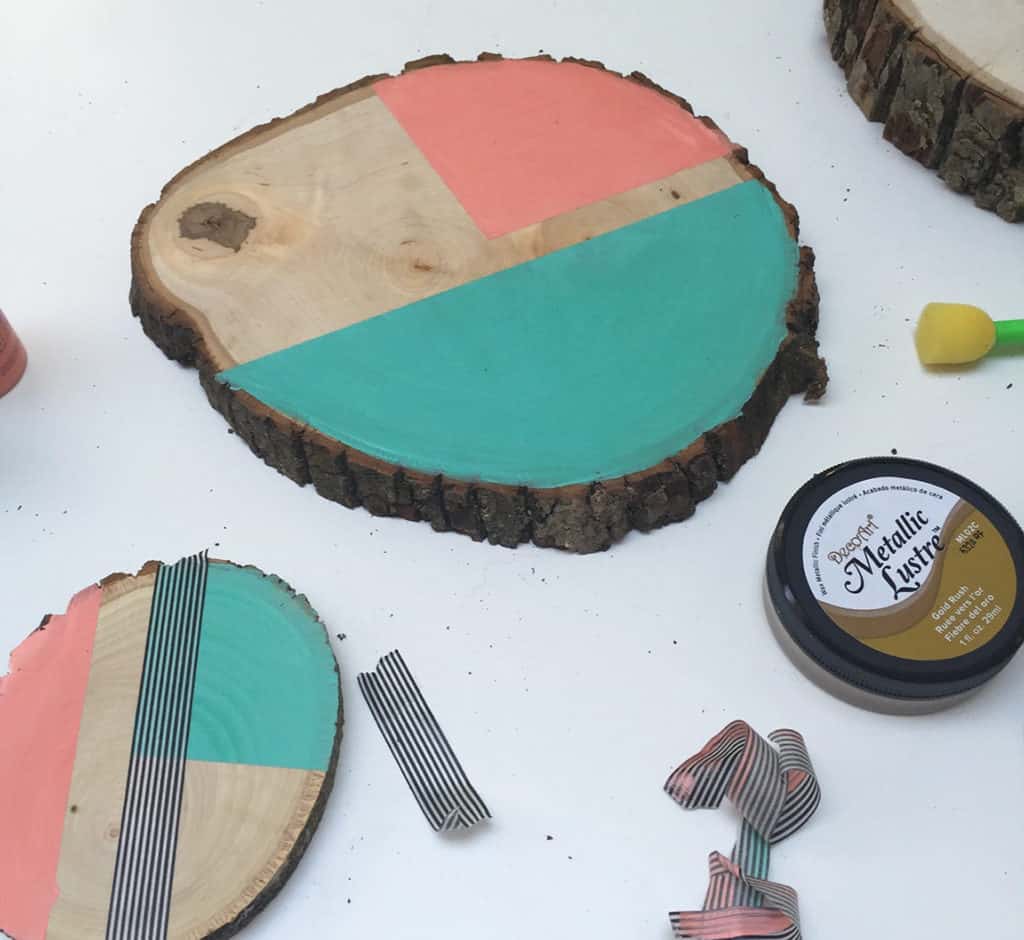 I decided that I wanted the color shapes to touch and not have the negative space between. No problemo. To fix this I simply taped off a new area, and painted two more coats to that area and blended it in to the existing shape.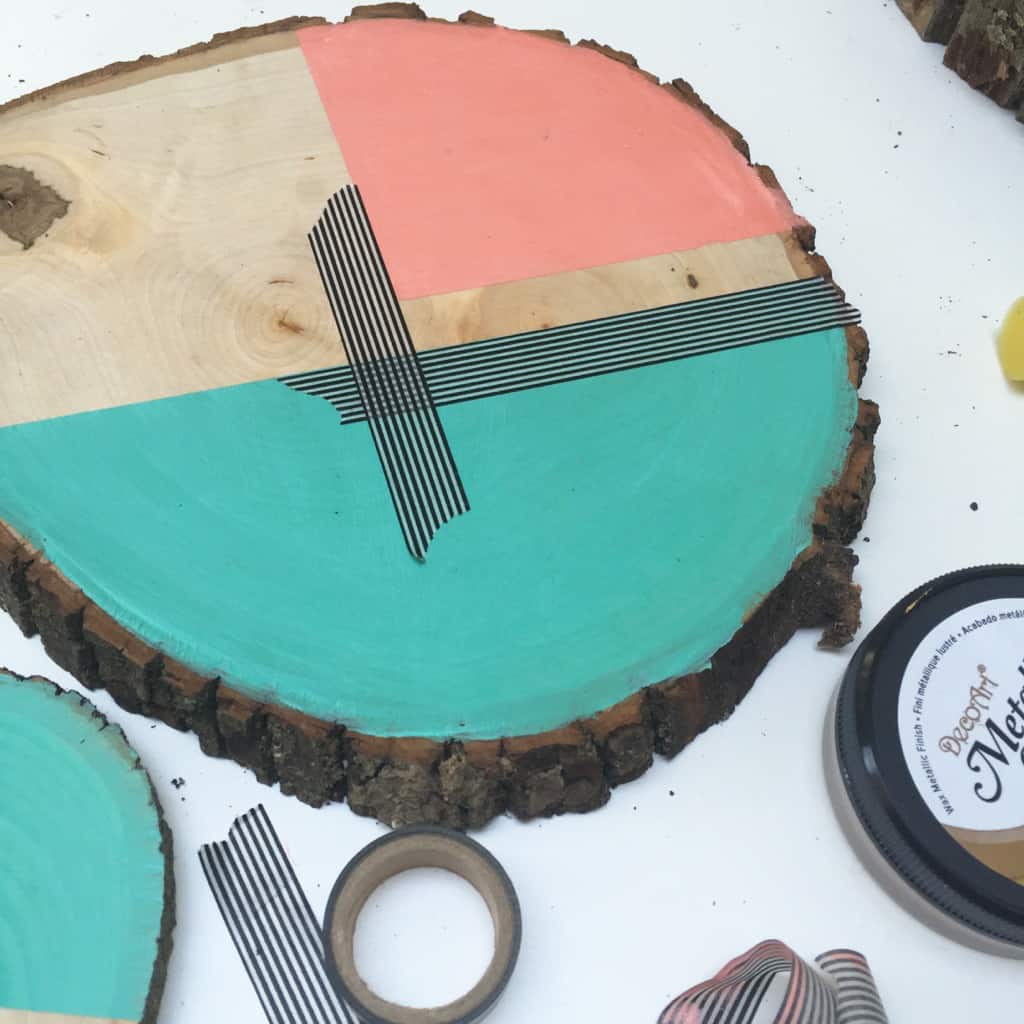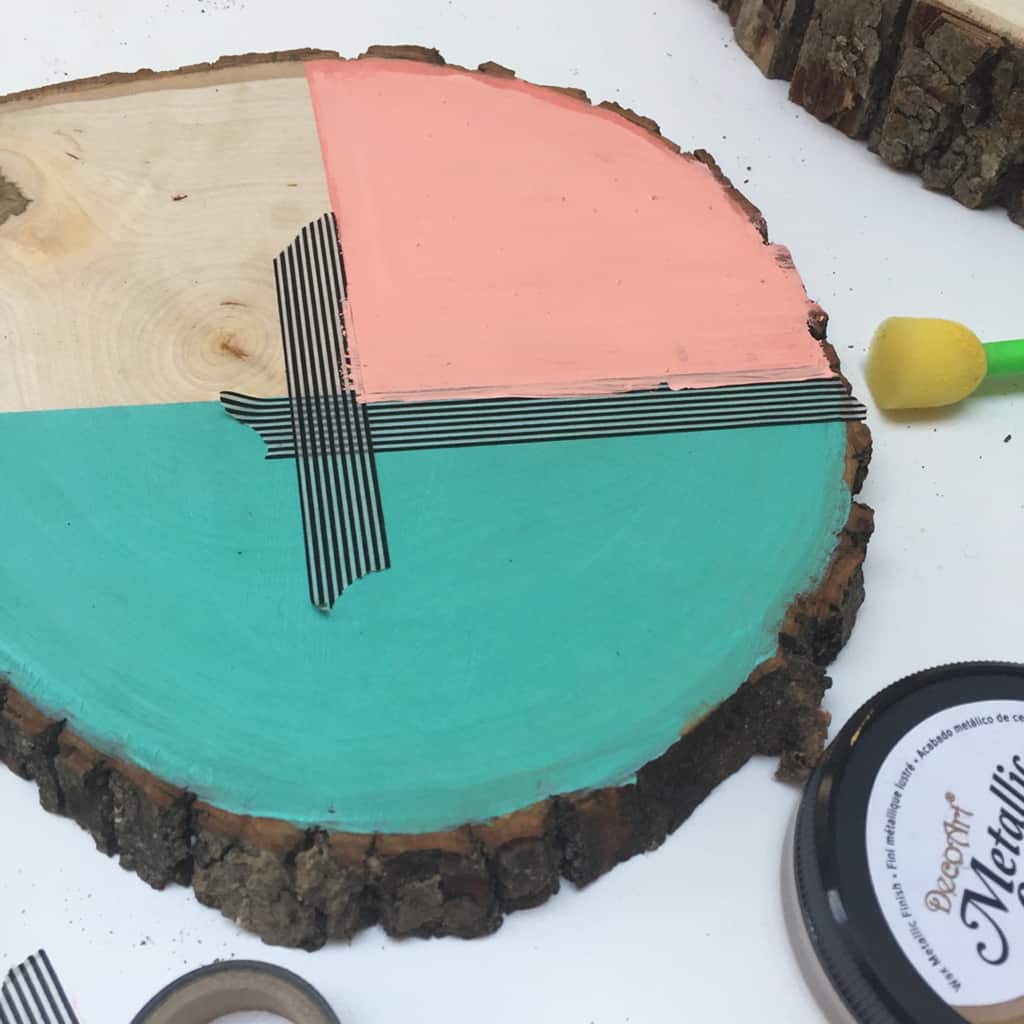 I like leaving one area of the wood slice a natural wood for contrast, but you might want to choose another color to use there in stead…your call.
I decided it needed some golden glam, so using my washi tape, I quickly taped off around the slice for a cleaner gold line (the wax paint isn't super fluid/smooth, so if you want it a little more precise you'll need to tape.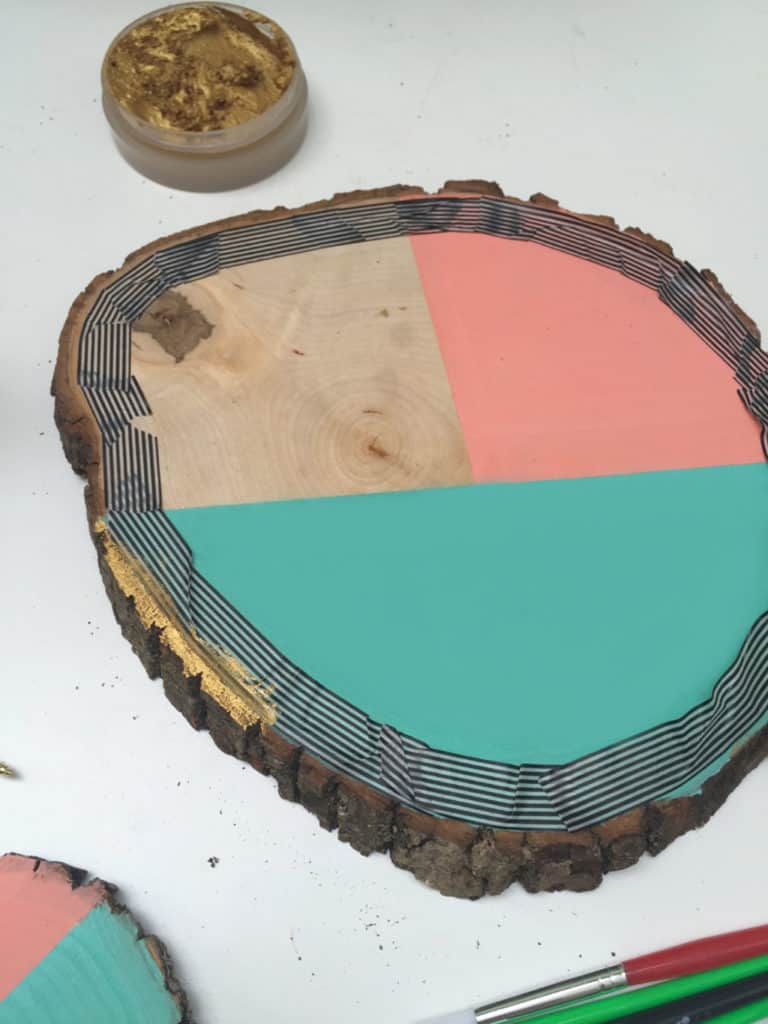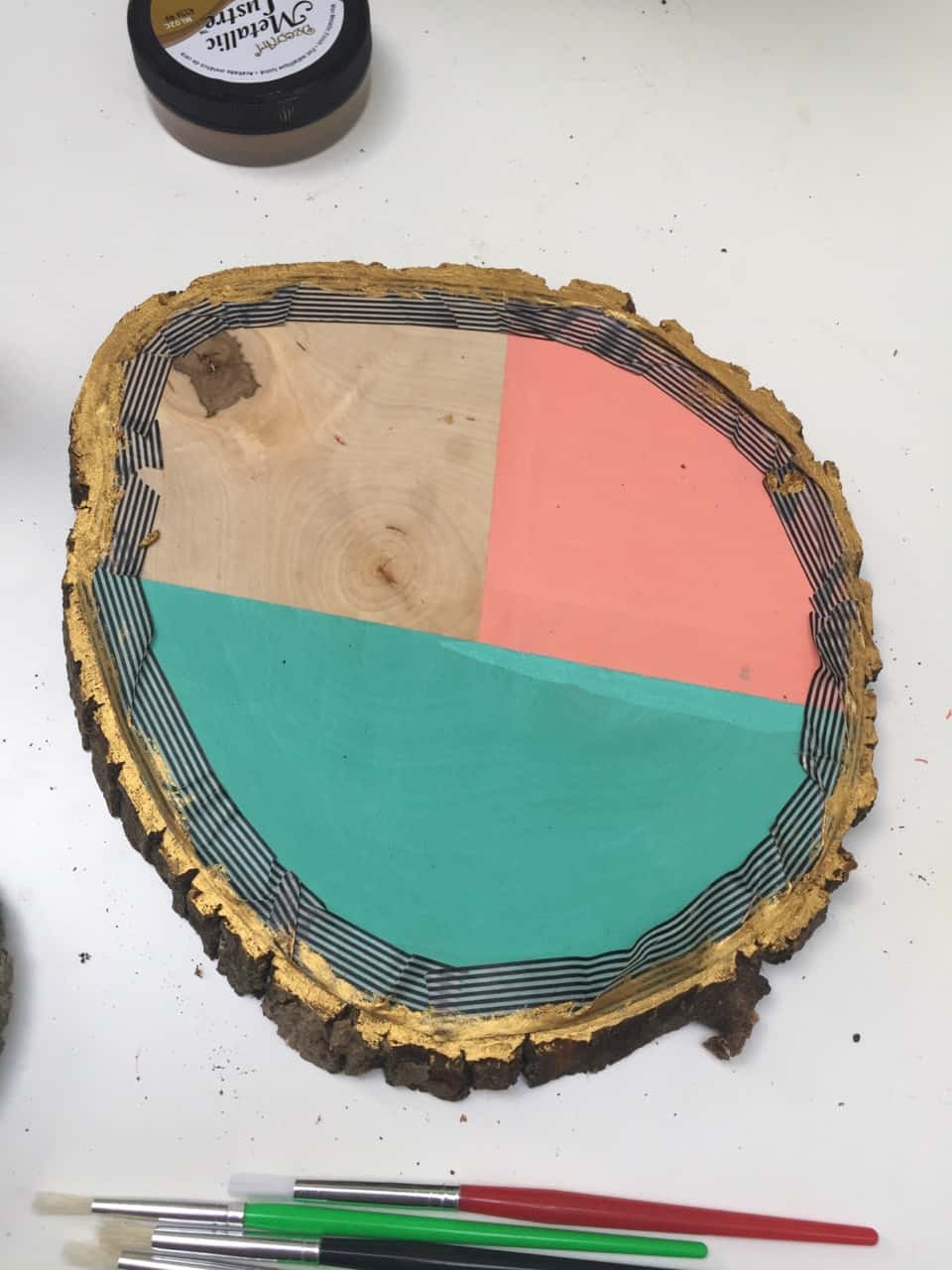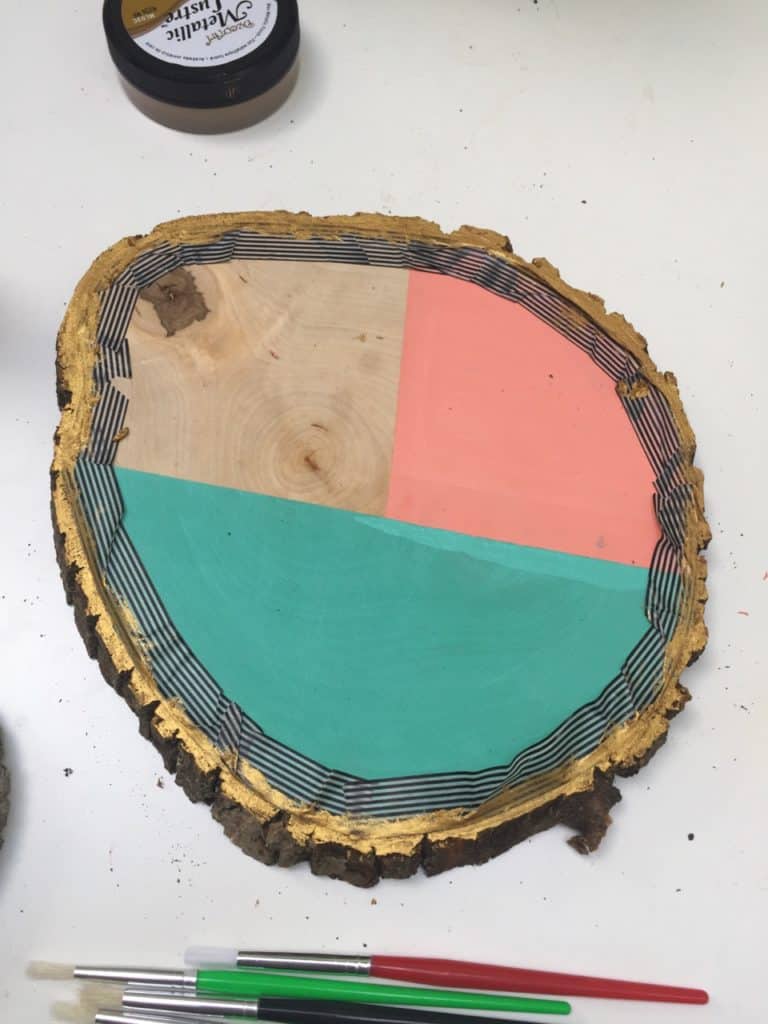 Once the gold wax paint is dry, peel off the tape. Gather your gold screw hooks
(two or three should work for this project).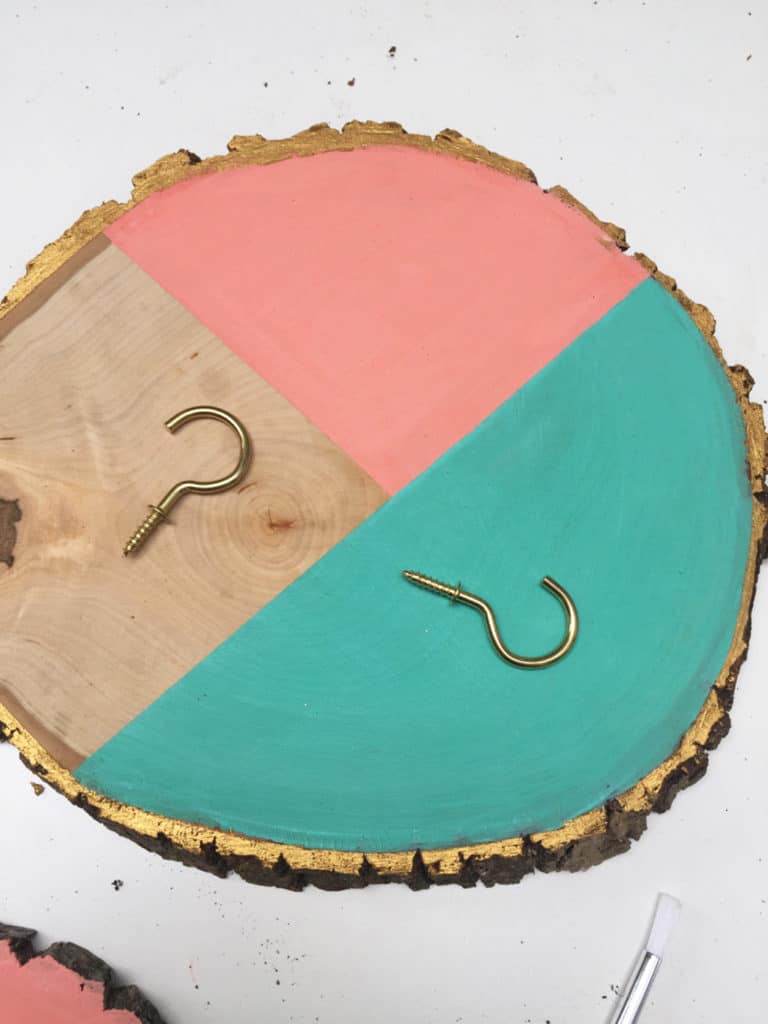 Hand screw them into the wood wherever you wish.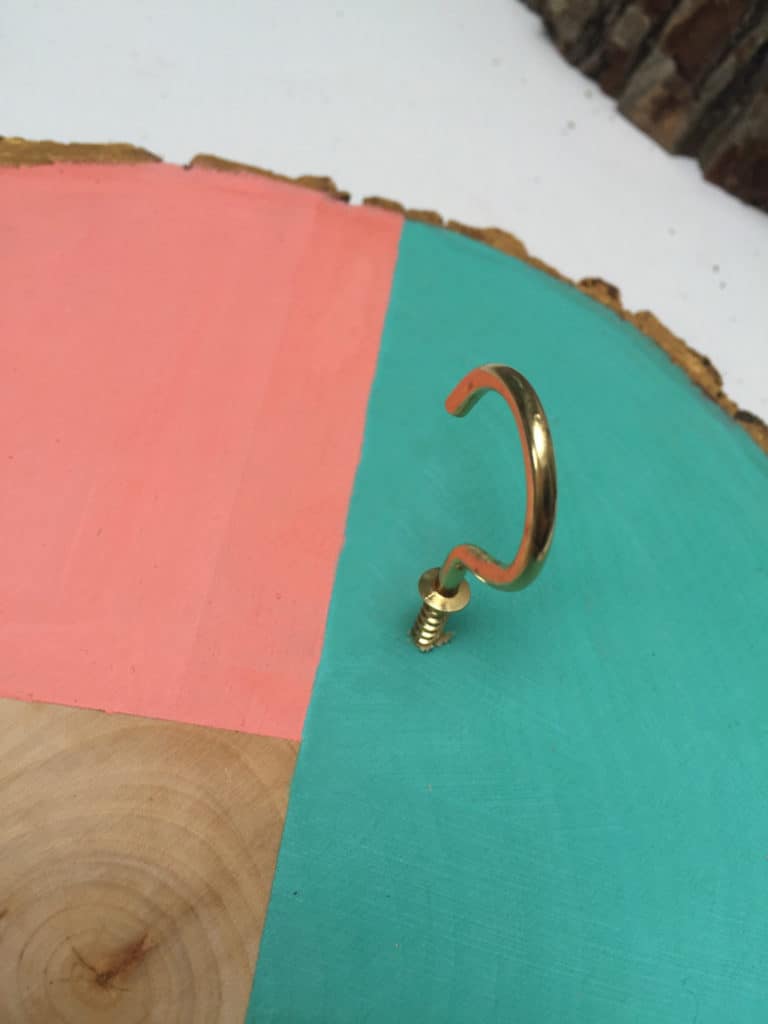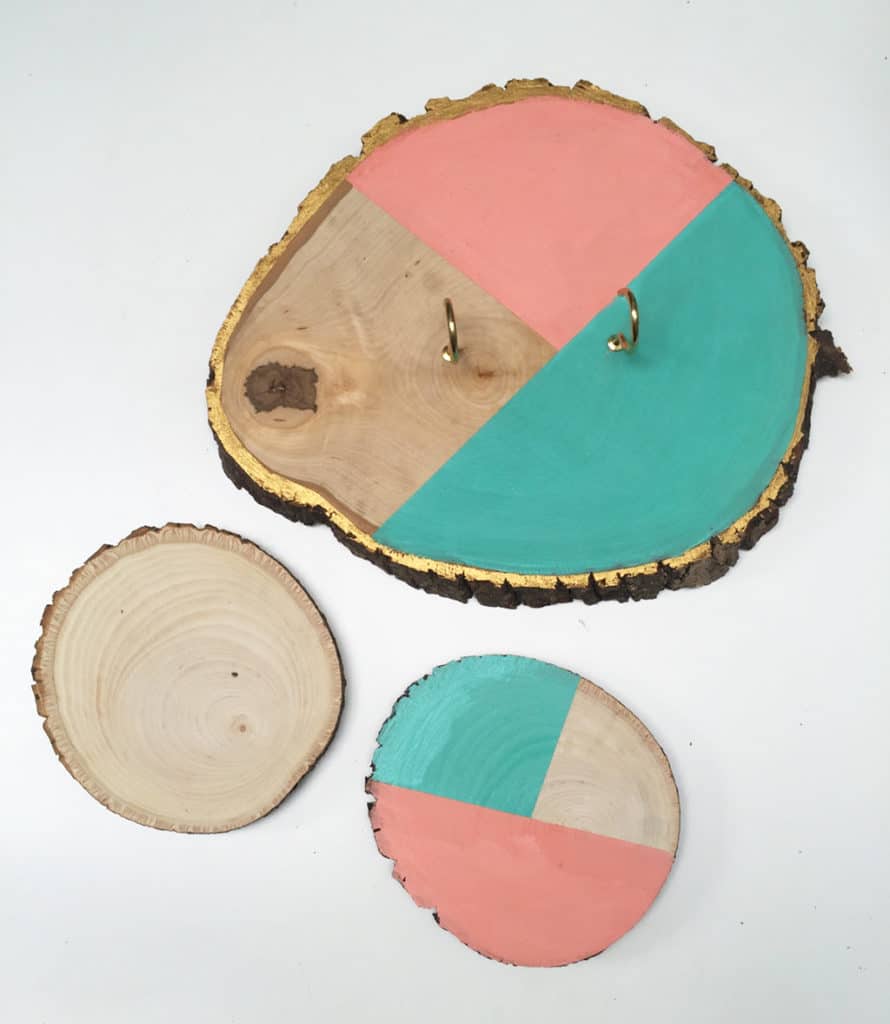 For hanging I chose to use some removable picture hangers
, but you could choose to do a nail and hook if you wish.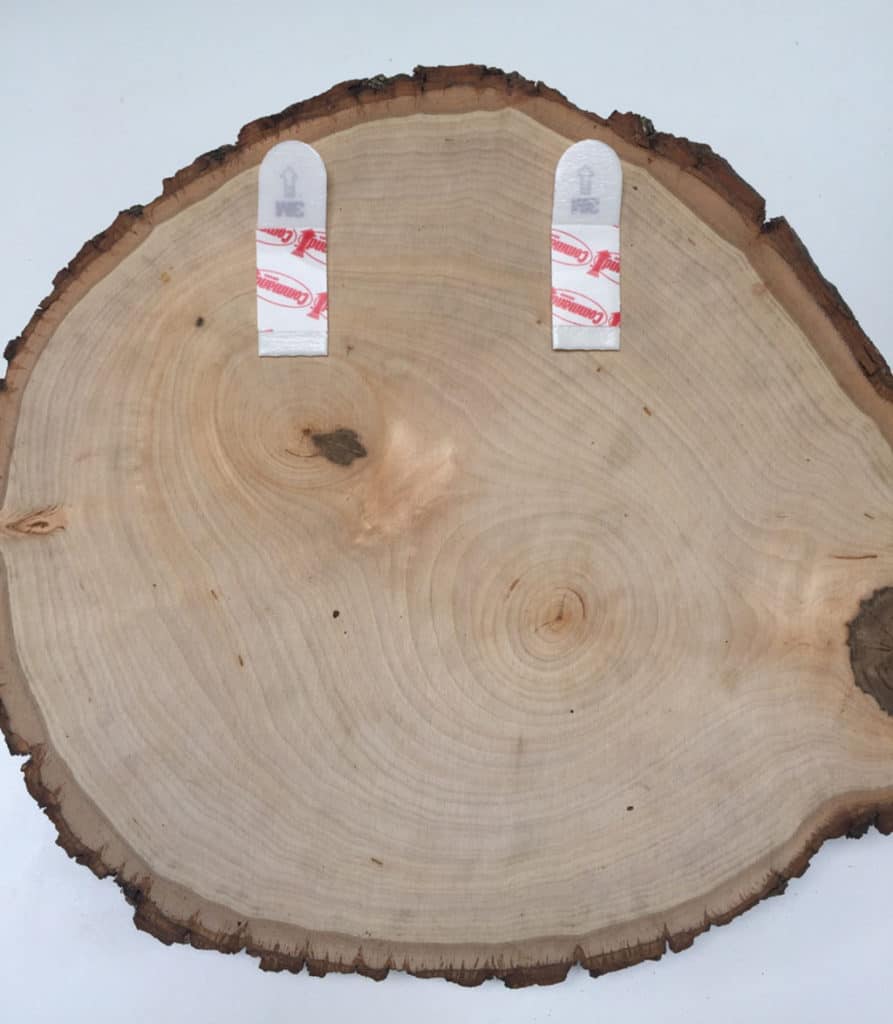 I hung the key holder on the inside door leading to the garage for ultra convenience. I love the fun pop of color it provides, and hope it will help us keep our keys in one place.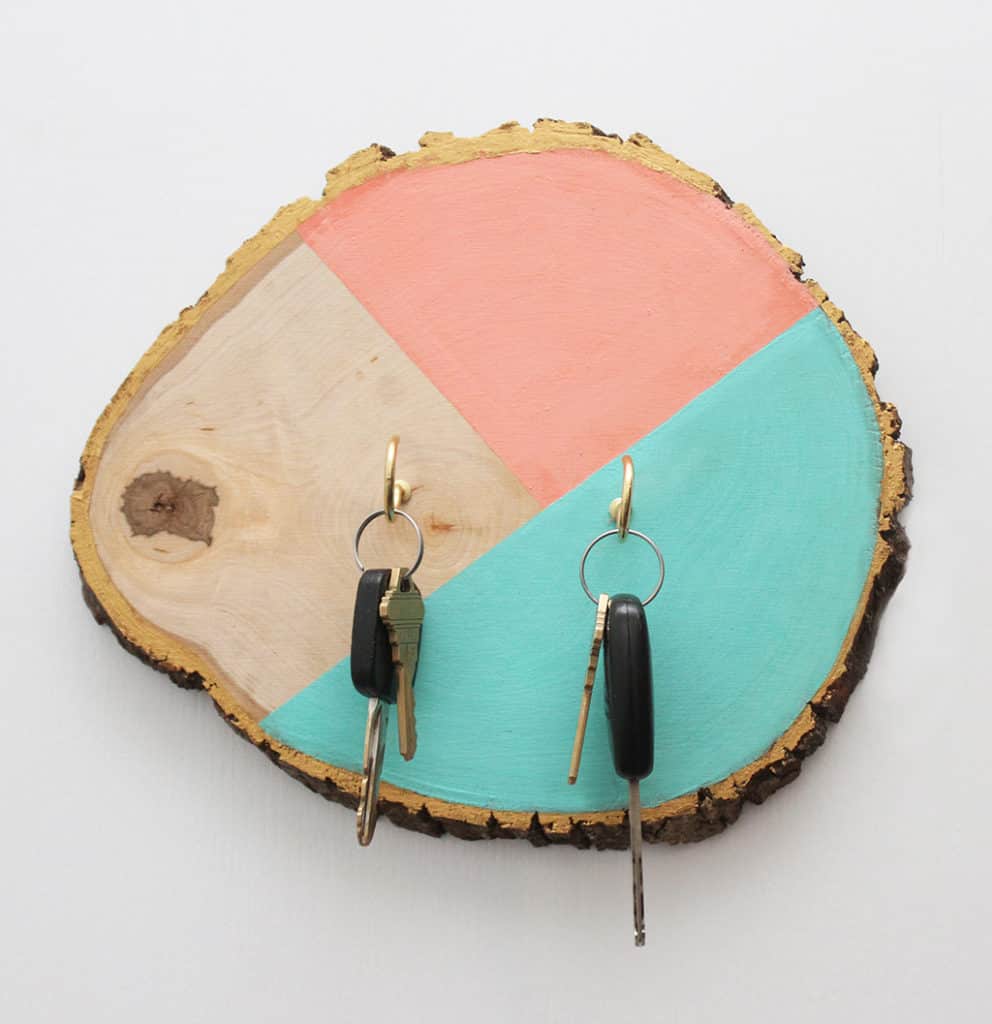 What do ya think? Easy enough, right?
I'll be sharing my DIY wood slice coasters in a future post. I also have some other wood slices that my dad cut for Vivi's first birthday party. I painted them a fun color, and used them on the food table at the party. I now use them underneath plants around our house. They really add a fun and expected pop of color.
Are you a wood slice lover? I'd love to hear about your DIY projects in the comments below, and always LOVE it when you tag me in your Instagram, Facebook, or Twitter DIY photos as well.
xoxo
Audrey
**PS. KC peeps, Watch the live tutorial at 9:08 am tomorrow on KCTV5's Better Kansas City.**