As you probably know, a coffee table is an essential piece of accent furniture in any entertaining space. Centrally located in the seating area, its contents are often the focus of the room once everyone is seated. It can be hard to avoid the temptation to over-accessorize!
I'd consider myself pretty eclectic in taste, but ALWAYS learn toward modern, clean lines. I found a simple, yet cool vintage modern coffee table on Chairish, and started to create a mood board for my ideal coffee table.
Here's the modern beauty on her own…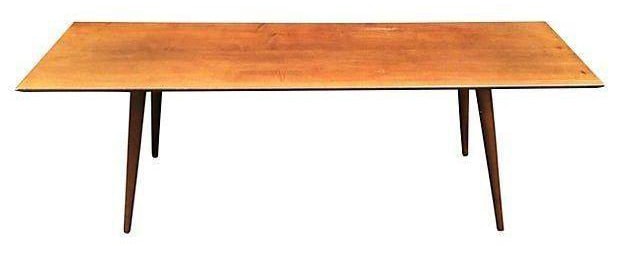 I designed a mood board sketch of my ideal coffee table setup, and outlined the styling process I usually follow for when you're looking for some tips.
Here we go…
I like to start with a medium to large-sized tray when styling a coffee table. It allows for you to place a handful of useful items together without feeling too cluttered. I like the polished feel of this gold tray.
Next I ALWAYS layer in some pretty stacked books—whether they be colorful coffee table books or vintage books, they are the perfect style starters in my opinion.
Once I'm happy with my books, I layer in an item or two to stack on top. I love bringing in some natural greenery with a succulent terrarium terrarium or even a simple green stem in a small vase, and I almost always throw in a gold sea urchin on top of my books (I might have a handful of them around the house).
I ALWAYS incorporate a nice candle (and match box) and to help the mood—there's something so lovely about a burning candle.
And lastly, I LOVE to layer in an unexpected conversation piece such as a cool painted antler. I have a few around the house, and they make me a lot happier than they probably should. 🙂
And there you have it—a modern eclectic styled coffee table.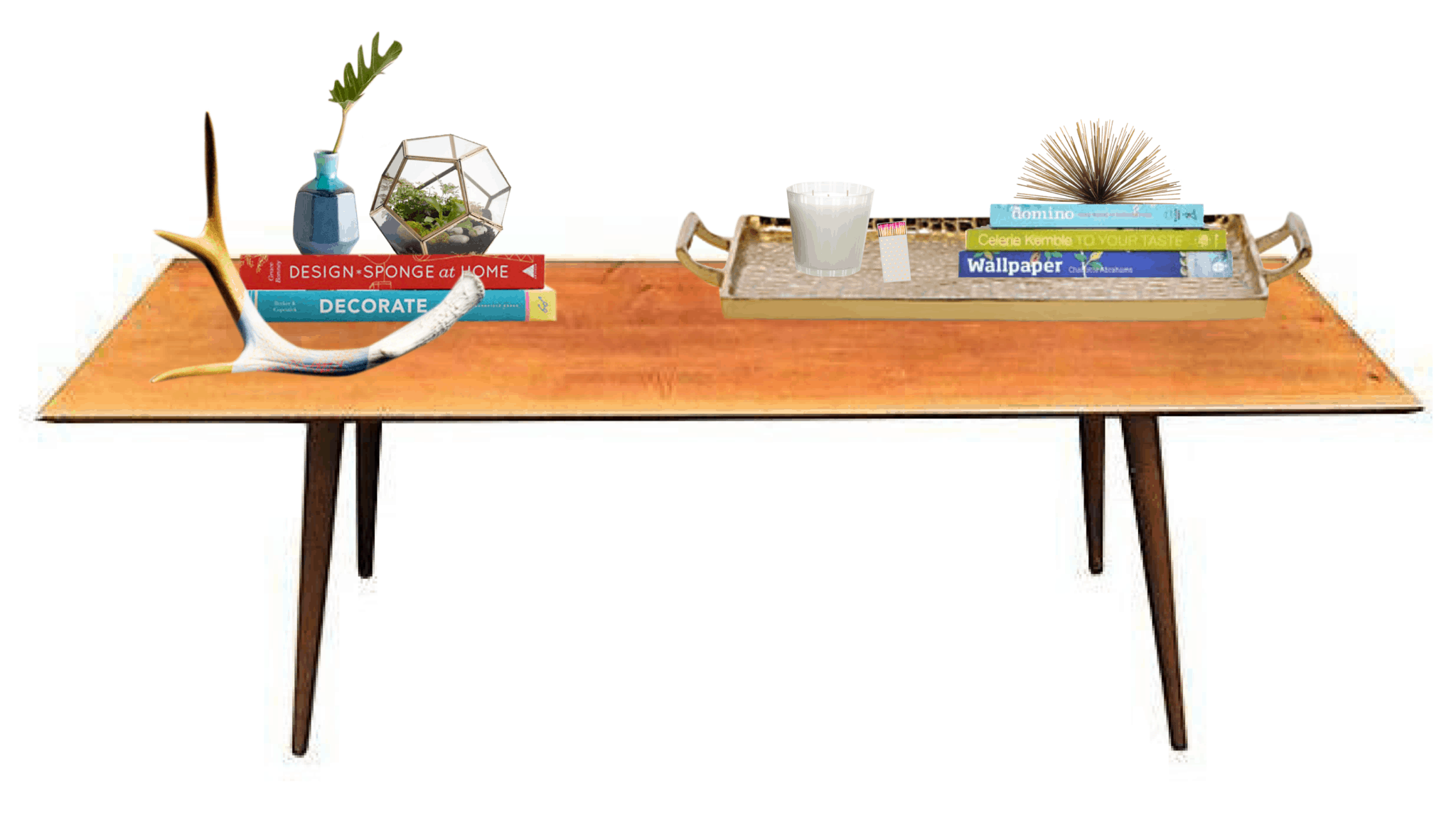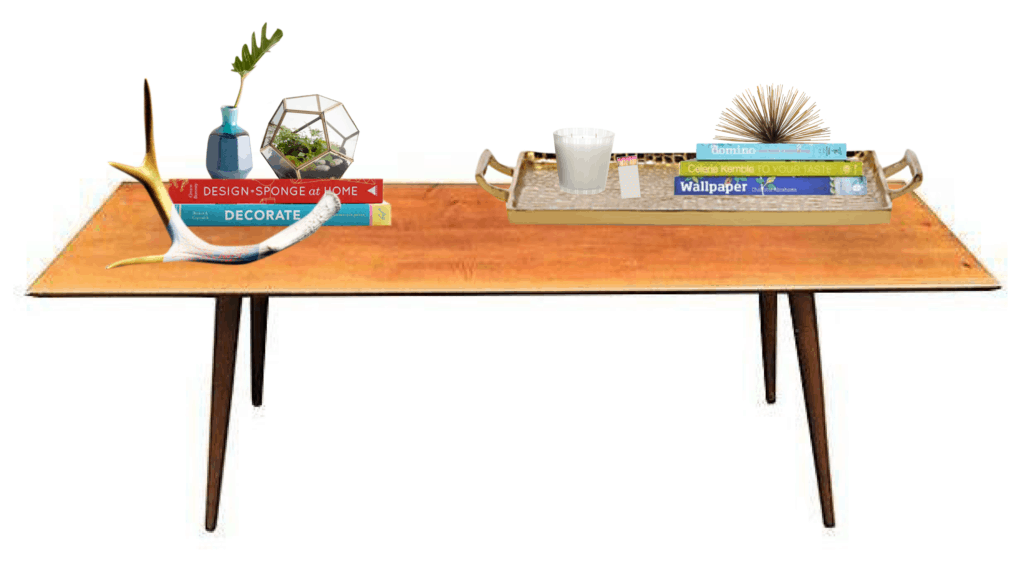 Did I miss any essentials? What would you consider your coffee table style? Are you able to name it? I'd love to hear your thoughts.
PS. Are you a modern furniture lover like me? You've gotta check out Chairish; an exclusive, curator approved, online marketplace for vintage and used furniture. It's sooo good!