We recently signed up for a rewards credit card, which gave us 120,000 points just for signing up. We run as many purchases through it as we can to earn as many points as possible, then we pay the card off in full each month.
We've already earned enough points to take a luxurious family vacation once it is safe to do so.
While many people frown on credit cards, they can be a great way to take advantage of rewards that credit card companies offer.
There's a right way to go about maximizing your credit card rewards. Learn how to use your card rewards to their full potential to avoid falling into credit card debt.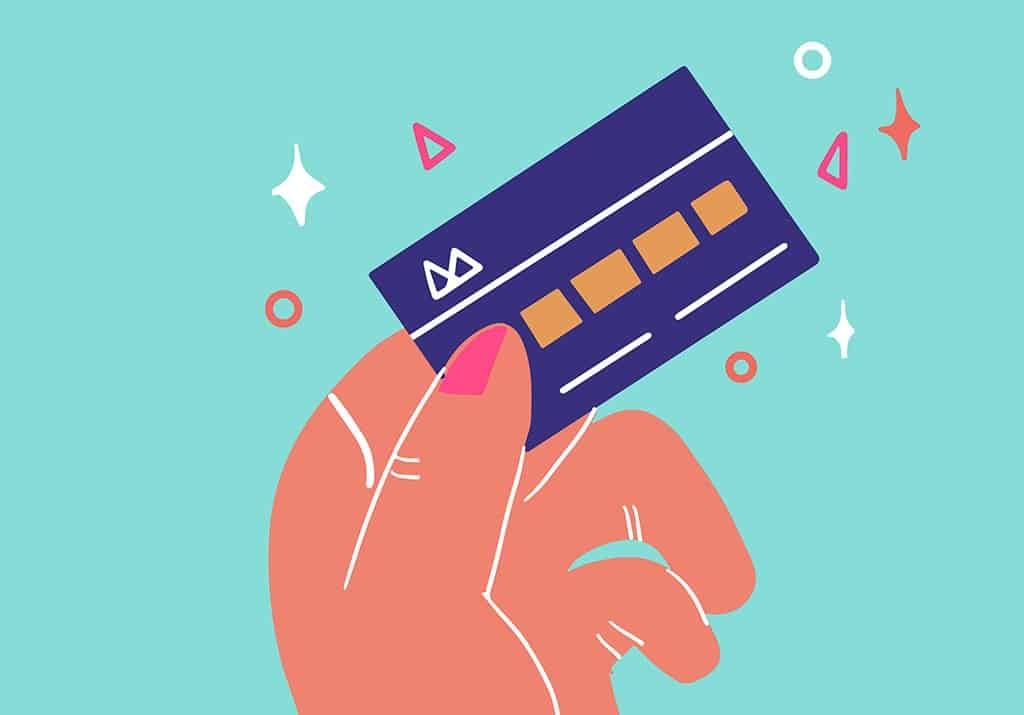 Buy Groceries
You'll be better off applying for credit cards that offer rewards on items you already buy. Because everyone has to eat, get a card that offers cash back for groceries. Some cards offer 6% cash back on groceries, but you may have to spend a specific amount within a year, such as $6,000.
Other cards offer reward points for groceries. Once you figure out which reward and card type are best for you, use your credit card to stock up on groceries. You should still budget for groceries, only you should use the money you budget to pay off your credit card as soon as you swipe it at the grocery store. That way, you don't incur avoidable interest.
Learn What You Don't Receive Credit Card Rewards For
Depending on the card, you may not receive cash back or rewards points for every purchase. After getting a free credit score check, applying for a card and receiving approval, ask your credit card issuer which transactions don't qualify for rewards. Imagine using your card mostly to fill up on gas only to learn your credit card company offers nothing for gas station purchases.
For instance, you likely do not qualify to receive rewards for balance transfers or cash advances. In fact, you may have to pay a fee for a cash advance or balance transfer.
Pay Bills
Depending on your utility company, you could pay your bill with a credit card rather than a debit card. If so, take advantage of the opportunity to rack up rewards. Look into other bills you can pay with a credit card. One caveat here is to proceed with caution when paying bills with credit rather than a debit card.
Use your credit card for too many bills and you may forget to pay off the balance before you're hit with interest. Just like with using a rewards card for groceries, pay off your balance immediately when taking care of bills with a credit card.
Also, check that a bill collector doesn't charge you a fee for paying with a credit card.
Redeem Your Rewards Properly
Once you find out which transactions don't qualify for rewards, learn how to properly redeem points or cash back. Rather than cash, it may make more sense to get a gift card with your rewards if doing so qualifies you for a cash bonus.
Say you have a travel rewards card. Instead of using your points to upgrade your flight, you could enjoy a bigger payoff by splitting the points between an inexpensive hotel and a cheap plane ticket.
For some airline and hotel cards, you must time your purchase properly to maximize points. It could take time to get the hang of timing to make the most of your rewards and points, so don't feel discouraged if you don't get it right the first few times.
Supply Your Business
If you're a business owner or entrepreneur, seek cards that provide cash back for purchases like internet services, office furniture, electronics, telephones and televisions.
Shopping at your local office supply store could become a great way to get everything you need for your company while earning extra cash you can funnel back into your business venture.
Practice Restraint
Do you feel like you get credit card offers every week? Or maybe the stores you shop at have a card they offer you after every purchase.
Either way, be selective about the cards you apply for. Reserve your strongest consideration for stores you shop at frequently. Otherwise, you won't earn many rewards.
Beware of Quarterly and Annual Limits
Something else to investigate while deciding on the right card is annual and quarterly limits. While you could receive 5% cash back for all purchases with one card, that may apply only to every $1,500 spent each quarter.
Approach credit card rewards with a strategy in mind. Timing, research and planning can turn credit cards into valuable financial resources.
I hope you found these 7 tips to make the most of your credit card rewards helpful!
xoxo
Audrey